TLC's 'Married at First Sight' has managed to catch the attention of viewers worldwide through its interesting premise of arranging marriages between individuals who have never met each other. Relationship experts have their pick out of a pool of singles to make couples who are married off at their first meeting. Each pair is then sent on a honeymoon before being allowed to settle down into everyday life. For some, the journey is easy as they immediately take a liking to their significant others, while others try and iron out the creases in the given period.
Ultimately, the decision to stay married or separate is taken by the couples on Decision Day. Bao Huong Hoang and Johnny Lam were paired up in season 13 of 'MAFS.' As the first Asian couple in the franchise's history, the pair gained a significant fan following who are eager to know whether the couple is still together or not. Well, let's find out, shall we?
Bao Huong Hoang and Johnny Lam: Married at First Sight Journey
Bao Huong Hoang, the 36-year-old Administrative Director, was quite excited about her marriage to Johnny Lam, the 35-year-old IT project manager. The two showed instant chemistry at the altar and seemed like a perfect pair. However, viewers were surprised when Bao and Johnny recognized each other from their time before 'MAFS.' The show carries out strict background checks to ensure the couples are not acquainted before appearing on the show. Hence, there were numerous unconfirmed speculations about how they met.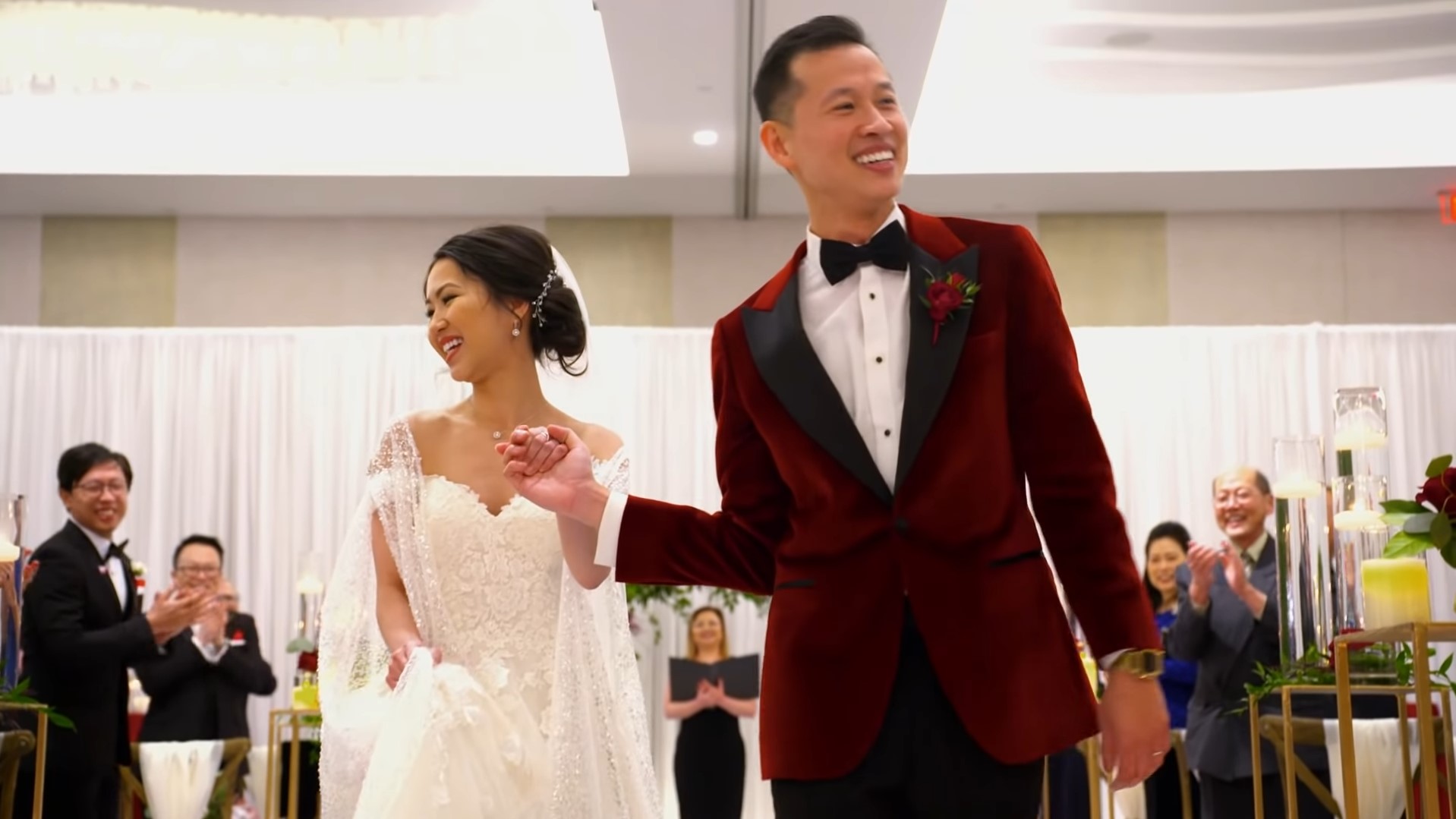 Interestingly, during her initial session with the experts, Bao had expressed concern about marrying someone she would be familiar with. After a beautiful marriage ceremony which saw Bao and Johnny get together, the couple revealed their big secret. They let it out that they are both of Vietnamese origins and have been associated with the Vietnamese Student Associations in their colleges.
Furthermore, Bao and Johnny served as the Presidents of their respective organizations and seemingly met each other at a President meeting much before 'MAFS.' However, their previous meeting did not seem to affect their current relationship, and the two accepted each other quite well. Bao also revealed on the show that while she might have come across Johnny's profile on a few dating apps, she always left him in the list of maybes and never swiped left.
Are Bao Huong Hoang and Johnny Lam Still Together?
While agreeing to appear on the show, Bao Huong Hoang and Johnny Lam were at a point in their lives where they were ready to take an unconventional risk to find their life partners. Moreover, Bao wanted someone who could balance out her carefully organized lifestyle, and it seemed like Johnny wonderfully compliments that with his outgoing and happy-go-lucky personality. Additionally, the couple striking up an immediate connection was pretty apparent and should go a long way in helping their relationship stand the test of time.
Unfortunately, Johnny and Bao have kept their relationship status under wraps at present. They have chosen privacy and managed to stay out of the public sphere. On top of that, 'MAFS' has a strict policy wherein they ask couples to keep their current status private until the whole season has aired. With no updates from the pair and their social media profiles set to private, it is unclear if Johnny and Bao have remained together. Still, we would like to wish them the very best and hope happiness never eludes them in the coming future.
Read More: Bao and Johnny From Married At First Sight: Everything We Know