'Love Island' or 'Love Island USA' is an exciting dating reality show which enjoys popularity for its unadulterated relationship drama, steamy romances, and recouplings, which are filled with twists and turns. With every contestant required to pair up to survive, Cashay Proudfoot and Melvin "Cinco" Holland Jr decided to try their luck together as a couple in season 3.
The two got off to a smooth start and were praised for their honest connection and down-to-earth personalities. However, their relationship soon chanced upon stormy waters, which tested the depth of their bond with each other. Naturally, fans must be curious to know whether Cinco and Cash are still together. Let's find out, shall we?
Cashay and Cinco's Love Island Journey
Cashay Proudfoot was initially paired with Christian Longnecker. However, once Cinco arrived on the scene, she appeared to fall for him. The two soon struck up a rapport and showed brilliant chemistry together. Hence, to no one's surprise, Cash chose Cinco as her next partner at the recoupling session. The couple's dedication and commitment grew in the following days, and there were speculations of them going all the way.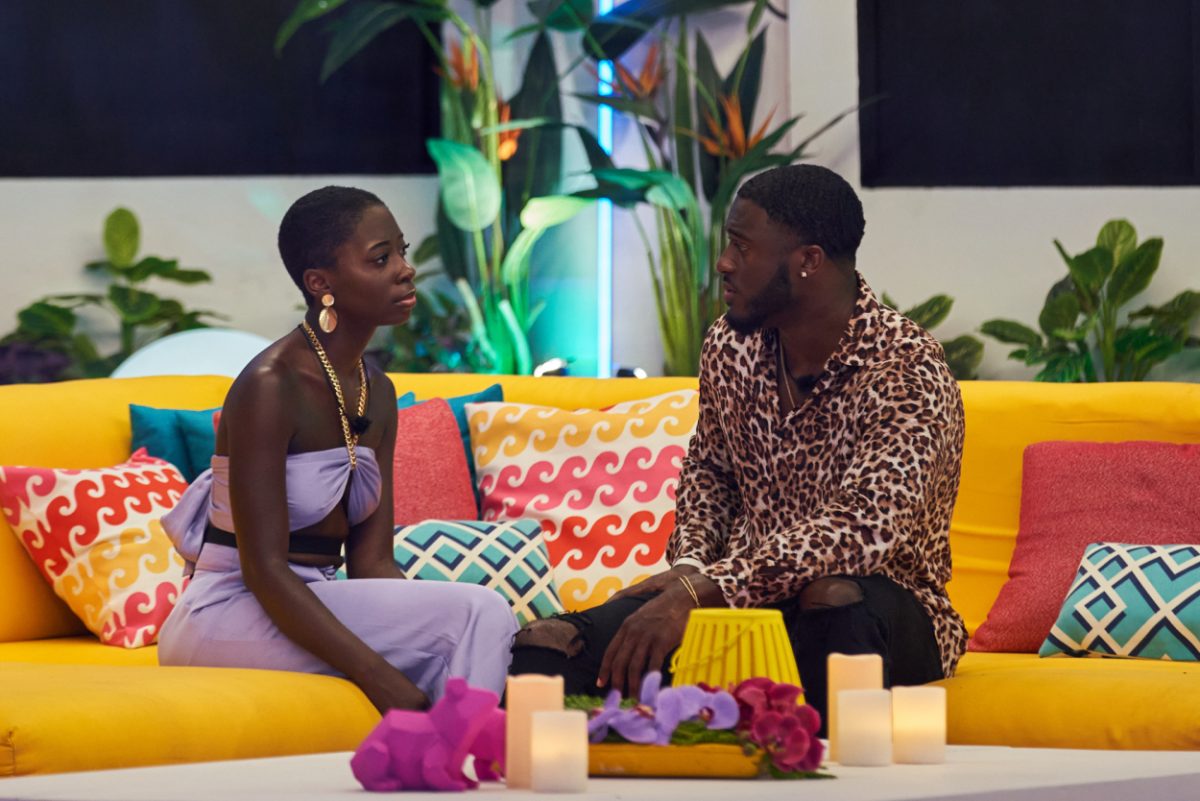 Moreover, Cash and Cinco were inseparable and did not get bored even when spending hours together. Although drama kept ensuing all around them, the two kept their eyes fixed on each other. However, that changed when contestant Trina Njoroge began developing feelings for Cinco. Although Cinco had quite a perfect relationship with Cash, he felt that the latter was not opening up to him and thus ended up recoupling with Trina. Still, Cinco was in two minds about his decision, and Cash could not afford to wait around.
Hence, after changing a couple of partners, she found herself getting drawn towards Charlie Lynch. Their romance took place during the Casa Amor week, and Charlie found himself coupled up with Cash. However, this move made Cinco realize his feeling for Cash, and he decided to separate from Trina to pursue Cash once again. Even though Cash was coupled with Charlie, she appeared to reciprocate Cinco's feelings, and the two were often found flirting and spending time together.
Naturally, Cash's closeness to Cinco made Charlie voice his insecurities to Cash. Determined to prove her loyalty towards Charlie, Cash took the step to vote Cinco out of the villa. Unfortunately, the plan backfired as Charlie dumped Cash and coupled with Alana Paolucci. Cash found herself single during the recoupling and was forced to leave the show.
Are Cashay and Cinco Still Together?
Cashay Proudfoot and Melvin "Cinco" Holland Jr. have chosen to keep their dating life under wraps. As a result, their relationship status is unknown as of now. Once Cinco was voted out of the show, he took to social media to explain his actions. He said that he chose Trina over Cash because he felt like Cash did not reciprocate his feeling and seemed to push him further away when he tried to get close to her. However, he mentioned that if he knew about Cash's true feelings, things might have taken a different route.
When asked if he would be open to pursuing a relationship with Cash outside of the show, Cinco did not deny it but instead said he would be open to seeing how things work. This statement immediately led to speculations that the couple might end up together after Cash's exit. However, there have been no confirmed reports on that, mainly because the two have preferred to keep the details of their dating life hidden from the public eyes.
Additionally, with the show still airing on TV, Cash and Cinco might still be under an agreement to keep their relationship status private until after the season finale. Thus, at present, it is unclear if Cash and Cinco are still together. However, with the pair's newfound fame after appearing on 'Love Island,' we hope they remain happy in the coming future.
Read More: Where Is Love Island Season 3 Filmed?