Viewers were thrilled when MTV announced that Fatboy SSE and Tiana Kimbrough would appear as a couple on 'Couples Retreat' season 3. While Fatboy SSE, aka Tyriq Thomas Kimbrough, is popular as a rapper, social media influencer, actor, entertainer, and entrepreneur, viewers will be surprised to know he got into trouble for selling drugs as a teenager. Although his arrest led to a stint behind bars, he was even more determined to turn his life around.
Hence, after his release, Tyriq worked at Chipotle for a few months before taking a chance in the music industry. On the other hand, Tiana Kimbrough rose to fame as an Instagram influencer but has since entered entrepreneurship with her own health and beauty company, Pretty Process. Nevertheless, with readers intrigued to know more about the couple, we decided to jump in and find out if Tiana and Tyriq are still together!
Fatboy SSE and Tiana Kimbrough's Couples Retreat Journey
When Tyriq met Tiana for the first time on Instagram, he was convinced she was the woman of her dreams. Surprisingly, the two soon found out they had plenty in common, and it did not take long for them to get comfortable with each other. By then, Tyriq was already quite popular as a rapper and actor in the entertainment industry, and Tiana soon became his most significant support. She encouraged him to chase his dreams, stood beside him during adversities, and encouraged him to take his career forward.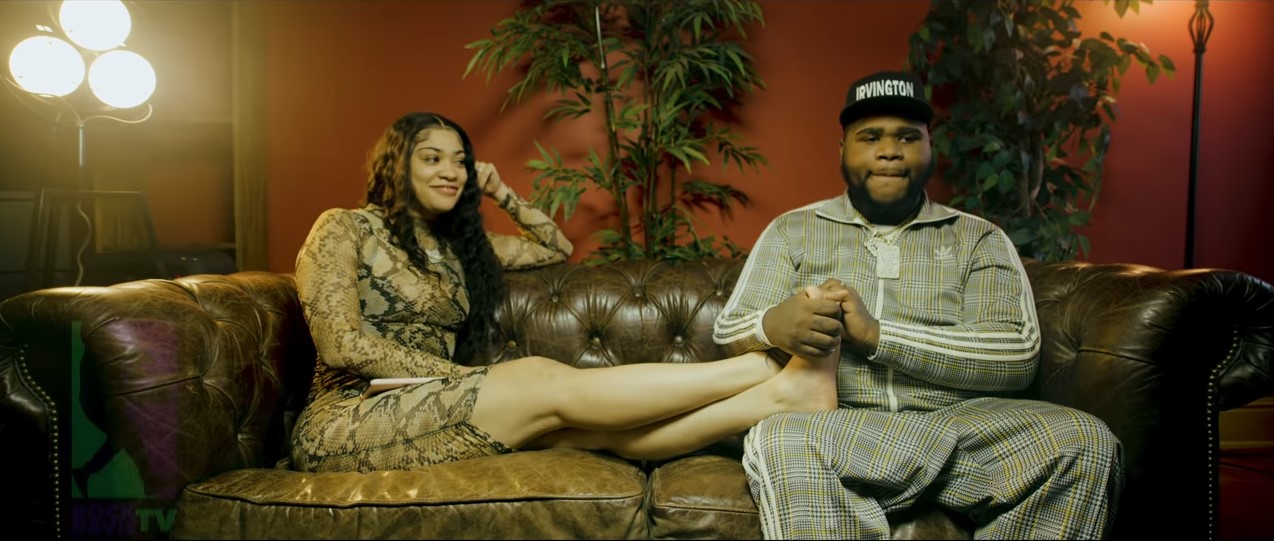 On the other hand, Tyriq was drawn toward Tiana as she made him extremely happy, and the rapper soon decided that it was time to pop the question to the most important person in his life. Naturally, she was too pleased to say yes, and the two announced their engagement to their followers. Once Tyriq and Tiana married, they settled down and began planning a life together. Moreover, even though they were very much in love, the couple soon welcomed three wonderful children into this world, strengthening their relationship. Furthermore, Tyriq and Tiana often featured their families on their social media accounts, and fans believed they were in it for the long run.
However, not everything was perfect, as Tyriq and Tiana had collective infidelity issues. Even though the rapper publicly apologized to his wife through a now-deleted Instagram post, the infidelity issues negatively affected their marriage. Meanwhile, sources mentioned that Tyriq also had a gambling addiction, which caused problems in his marriage. In fact, he and Tiana decided to appear on MTV's 'Couples Retreat' to acknowledge and fix the issues plaguing their relationship for a long time. Thankfully, the challenges brought the two together, and soon Tyriq and Tiana had a clear vision of how to bury the past and look forward to a brighter future.
Are Fatboy SSE and Tiana Kimbrough Still Together?
We are happy to inform our readers that Fatboy SSE, AKA Tyriq Thomas Kimbrough, and his wife, Tiana Kimbrough, are still together. Apart from mentioning each other as their significant other on their Instagram bios, the two love professing their love in public and have posted some of the memories they made on social media. On top of it, Tyriq and Tiana share an incredible bond with their kids, and the former even features them quite often on his social media account. Besides, even though the couple had numerous issues earlier, they have seemingly buried the hatchet. We wish them the very best for the years ahead.
Read More: Are Yung Joc and Kendra Robinson From Couples Retreat Still Together?