When '90 Day Fiance: The Other Way' introduced US Native Gabriel "Gabe" Paboga and his Colombian girlfriend Isabel Posada, viewers believed they made a perfect couple. After the former came out as trans, Isabel was ready to accept him as he was, and even her children appeared quite fond of her boyfriend. However, issues arose once Gabriel moved to Colombia, and with time he realized that they still had a long way to go to settle their differences. On top of it, the US citizen was worried about Isabel's family and if they would be as accepting as their daughter. Well, with fans now eager to learn more, let's find out if Gabriel and Isabel are still together, shall we?
Gabe and Isabel's 90 Day Fiance: The Other Way Journey
A resident of Margate, Florida, Gabriel was 32 at the time of filming, and he ran his own company, through which he sold underwear with a natural bulge sewn inside. Moreover, he mentioned that even though he came out as a lesbian during his teenage years, he soon decided to undergo a sex-change operation before adopting the name Gabriel. Interestingly, he met Isabel while on a business trip to Colombia, and the two soon embarked on a whirlwind romance.
After spending a blissful few days in each other's company, Gabriel departed Colombia with a heavy heart and a promise to return. Once in the states, he intended to keep his promise and kept shuttling between the two countries. Besides, around this time, Gabriel realized he was in love with Isabel and wanted to spend the rest of his life with her. That said, trouble began creeping into their relationship once the pair started planning marriage.
For starters, Gabriel was unwilling to settle in Colombia as he had his entire business back in the states. Besides, he was unsure if Isabel's family would accept him and feared they might try and stop the wedding. On the other hand, even she started having a few doubts of her own, as she hated being forced to choose between her love and her family. Additionally, Isabel worried about her children's safety and had no idea how Gabriel would be as a father. Still, the two managed to work on their issues, and the US native even planned on proposing to the love of his life.
While in Colombia, Gabriel met a man named Trey, who was fluent in English. Delighted at finding another English speaker, the two became good friends, and on one occasion, he even invited the latter to a meal with Isabel. However, she got offended when the friends began conversing in English as she believed they were keeping secrets from her. Isabel also hated it when someone spoke a language she did not understand and claimed that Trey was a bad influence on Gabriel. Thankfully, the issue was sorted before it could escalate, yet the US native appeared pretty disappointed by his girlfriend's behavior.
Are Gabriel Paboga and Isabel Posada Still Together?
On the show, Gabriel and Isabel appeared to have unmistakable chemistry and were also pretty understanding of each other. Besides, they maturely dealt with issues and talked them out thoroughly before arriving at a decision. Hence, unlike most other couples, Gabriel and Isabel managed to keep the drama away from their everyday lives and seemed intent on making their relationship work. Nonetheless, Gabriel is pretty active on social media at present, but Isabel prefers privacy and likes to keep her personal life under wraps.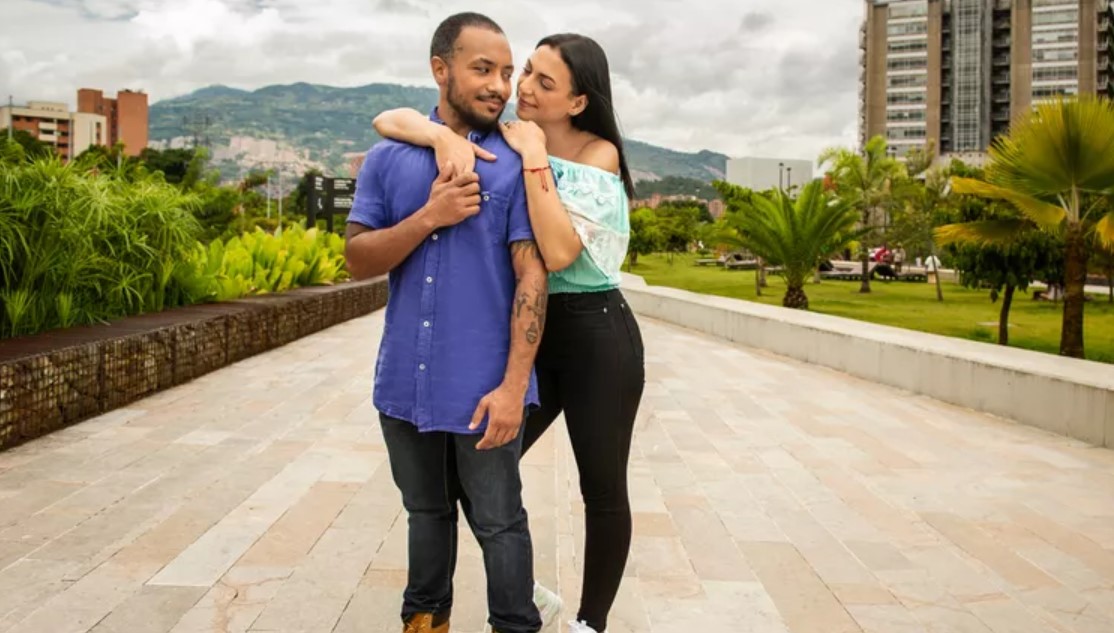 Furthermore, fans were alarmed when they realized the US resident did not have a single post featuring his partner apart from the '90 Day Fiance' promotions. Yet, recent developments show that although the couple tries to minimize their public interaction, they still follow each other on Instagram. In addition, Isabel often reacts positively to fans asking about Gabriel, and she even thanked a commenter for saying they look beautiful together. Such evidence strongly indicates a healthy relationship, and we assume that Isabel and Gabriel are still going strong.
Read More: Are Oussama and Debbie From 90 Day Fiance Still Together?