Relationship experts on 'Married at First Sight' season 16 paired Clint Webb and Gina Micheletti as they had similar plans of finding a perfect partner and starting a family. However, even though Clint appeared happy with the pairing initially, he soon claimed that Gina was not the ideal woman he would have chosen as his partner. His refusal to confront their issues further jeopardized their relationship, and readers wondered if the two made it past decision day. Well, with the cameras now turned away, let's find out if Clint and Gina are still together, shall we?
Clint and Gina's Married At First Sight Journey
A resident of Nashville, Tennessee, Clint Webb found success in his professional life as an Account Executive at Salesforce, while readers will be surprised to know that he even holds an aviation license. Yet, despite living a life filled with adventure, he has always been unlucky in love, and he claimed the dating apps did nothing to help him find a perfect match. Nevertheless, while meeting with the experts, Clint insisted that he wanted to build a home with a beautiful wife who would also be open to having children.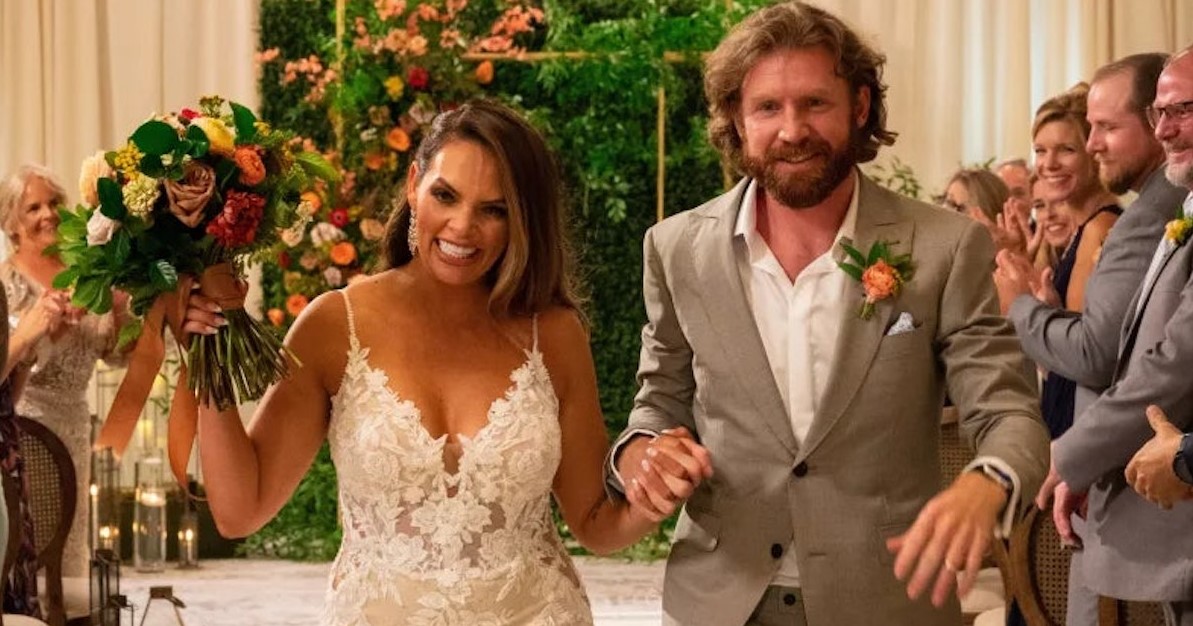 Meanwhile, the show revealed that about four years before appearing on 'MAFS,' Gina Micheletti experienced a tragic heartbreak that made her stay away from relationships for quite some time. During this time, she focused solely on her career and has since become a pretty popular Hairstylist who owns and operates her salon, Slay Bae, in Nashville. Still, when Gina decided to settle down, she realized it was difficult to trust other men. Hence, she depended on the 'MAFS' experts and hoped they would help her find a perfect husband.
Incidentally, when Gina and Clint initially met on the show, they appeared satisfied with the match. The latter even went out of his way to compliment her beauty, and the two could not wait to set out on their honeymoon. However, the truth soon revealed itself when Clint began indicating that he was not physically attracted to his wife. Even though Gina failed to pick up on these hints, he soon made himself clear and claimed all his previous partners were "athletic and slender."
Besides, Clint even appeared not to care when other cast members called him out on his cruel remarks, and the lack of attraction soon led to numerous altercations and a break in trust. On the other hand, he avoided confrontation by sweeping issues under the rug, and he rarely talked things out with Gina. This, coupled with the couple's inability to see eye to eye, forced them into several altercations over minor issues. Furthermore, although Clint got irritated by the frequent quarrels, he did nothing to solve them, which soon created a distance between him and his wife.
In fact, Clint's indifference was so apparent that when Gina claimed she was done with the relationship, he barely tried to make it up to her. In the meantime, apart from their communication issues, she had a few complaints herself, as she claimed that while the couple connected well during their first meeting, they had no physical chemistry, which made it challenging to sustain the marriage.
Are Clint Webb and Gina Micheletti Still Together?
We are sorry to report that Clint and Gina agreed to get a divorce and go their separate ways. While their issues were well documented on the show, fans had no idea why the former never took it upon himself to solve the problems and give their marriage a chance. On top of it, though Gina was ready to commit to one person for the rest of her life, Clint claimed he was a casanova previously as he couldn't find the right partner to settle down with. This vast difference in character, coupled with Clint's unwillingness to work for their relationship, led to a divorce on decision day.
Once filming for season 16 wrapped, Clint returned to his job as an Account Executive at Salesforce, while Gina returned to her Nashville Salon, Slay Bae. Nevertheless, the two currently prefer to keep their personal life under wraps, and they are unlikely to stay in touch after what transpired on the show. Consequently, with Clint and Gina still searching for the perfect partner, we wish them the best in all their future endeavors.
Read More: Are Domynique and Mackinley From MAFS Still Together?