Lifetime's 'Married At First Sight' is a dating reality show with arguably the riskiest concept of getting two people married after their first meet. Even though they have experts pairing up the contestants, it's always a hit or miss. Haley Harris and Jacob Harder were one such duo that graced season 12 with their presence. The relationship between the pair was tumultuous from the get-go, and fans were eagerly waiting for a verdict about their marriage.
Though the outcome of their connection didn't turn out to be what their fans wanted it to be, many are wondering whether they rekindled their romance in the outside world. So, without any further ado, here's a walkthrough of the couple's journey and their current standing!
Haley and Jacob's Married At First Sight Journey
During her appearance on the show, Haley Harris was 28 and worked as an Account Executive. She complained about being the bridesmaid nearly 14 times and never having the opportunity to be adorned in the white gown herself. Her friends would often taunt her about being the bridesmaid all the time, and she couldn't escape from that tag. She believed that marriage was in the cards for her, but she couldn't find the right person due to her commitment issues and not being in a long-term relationship.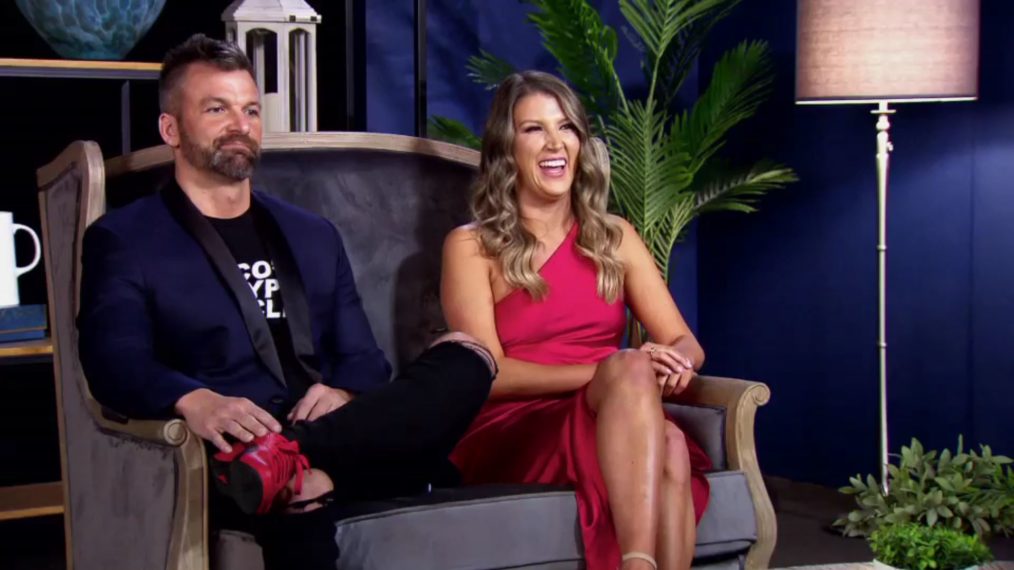 Whereas Jacob was a 38-year-old Senior Analyst, swayed by the 80s movies and geek culture, and he was ready to exit the bachelor lifestyle. Akin to Haley, he did not commit in his 20s, but now he was finally ready to start a family and settle down with someone. The soon-to-be-weds were nervous before walking down the altar. Haley chugged on some alcohol while Jacob was worried if he would find his bride physically attractive. Their relationship had a rocky start because they struggled to connect emotionally, despite being physically intimate.
As revealed by Haley, the two fought on the night of their honeymoon, and Jacob accused her of having a boyfriend. The duo did not speak to each other on their plane ride back home because Haley still needed some time to process the allegations. They also had a misunderstanding about Haley's girls' night out, and needless to say, it was a complete mess. The two had petty fights, slept on different beds, and had several complaints about each other. Their way of showing affection was mismatched as well.
Moreover, Haley disliked several things about her new husband and admitted to not being attracted to him. The reunion episode gave fans the closure they needed about the couple's relationship status. According to Haley, their marriage failed after they shared intimate moments on the night of their honeymoon. Per Jacob, their marriage went southward because the duo is the polar opposite of each other, and Haley also believed that her ex-husband never made an effort to know her truly.
Taking the suggestions of the experts and their own experience into consideration, Haley and Jacob's final call was to not try and fix the broken marriage any further and file for a divorce. But how concrete have the two been about the decision? Did they proceed with their separation, or have they given their relationship a second chance?
Are Haley and Jacob Still Together?
Haley and Jacob are not together, and it seems like the two were quite serious about their decision to splitting-up. After the duo was referenced in season 13, specifically about their "fabled sex," Jacob took to his Instagram story to clear the air. He wrote, "So for the narrative that won't go away since everyone was pure class on the matchmaking special Season 13 MAFS, I'll say this: Just because I'm a guy, don't assume I enjoyed the fabled experience. I didn't, and the one thing I was asked to do by Haley was not to discuss anything regarding sex."
Jacob added, "I didn't on TV, mostly out of respect for her family, not her. Praying for the season 13 cast. I hope your experiences aren't messy like 12s. I'm feeling "110%" trapped on Maury Povich perpetually. Now excuse me while I run off set."
Virginia Coombs, whom Haley befriended on the show, reportedly lashed at Jacob on his Instagram live, making comments about the first time he had sex with Haley. Jacob posted a video in response, accusing Haley of humiliating him by discussing their sex life on TV and how Virginia was out of line for saying such things to him on Instagram. He also admitted that he did not like Haley as a person and felt like the two were not a good match, but he does hope that she lives a happy and fulfilling life.
Since then, Jacob has been posting memes about his experience on 'Married At First Sight.' He also posted another meme for the season 13 cast to encourage them and motivate them through his words. He asked them to avoid Twitter and was even open to sorting out their problems if they messaged him. Haley, on the other hand, threw some shade at Jacob after the show with her caption on a post. She wrote, "Season 12 MAFS, I hate to see you go, but I love to watch you leave."
From what we can tell, Haley currently resides in Atlanta. She is the founder and curator of WOVYN, a sustainable store for buying vintage rugs. On the other hand, Jacob is focusing on his work and health as he had an occipital nerve injury in February 2023, and we hope he recovers soon. The ex-couple does not follow each other on Instagram and has kept their dating lives under wraps. It seems like they are both enjoying their single life for now. We hope they tie the knot soon, but this time, with someone compatible or find solace and gratitude for their current lives.
Read More: Is Married at First Sight Real or Fake?