'Married At First Sight' stands apart from the plethora of dating reality shows due to its exciting premise of bringing together two strangers and marrying them during their first meeting. These couples are then sent off on an all-expense-paid honeymoon before being allowed to settle into everyday life. However, at the end of the experiment, they have to decide whether to stay married or leave.
Season 16 of 'Married at First Sight' introduced us to Airris Williams and Jasmine Secrest, who initially appeared happy with their pairing. Unfortunately, cracks soon appeared in their marriage, although the two tried their best to work things out and move forward. Well, with the cameras now behind us, let's investigate if Jasmine and Airris are still together, shall we?
Jasmine and Airris' Married At First Sight Journey
A resident of Nashville, Tennessee, 39-year-old Airris Williams initially worked in law enforcement before switching careers and finding success in software development. Still, finding someone to settle down with was challenging since he had always been unlucky in love. Moreover, the show revealed that the Software Developer did not have much experience with serious relationships, as most of his flings were casual and did not last for very. Still, he decided to try the 'MAFS' experiment and was delighted when the experts matched him with Jasmine.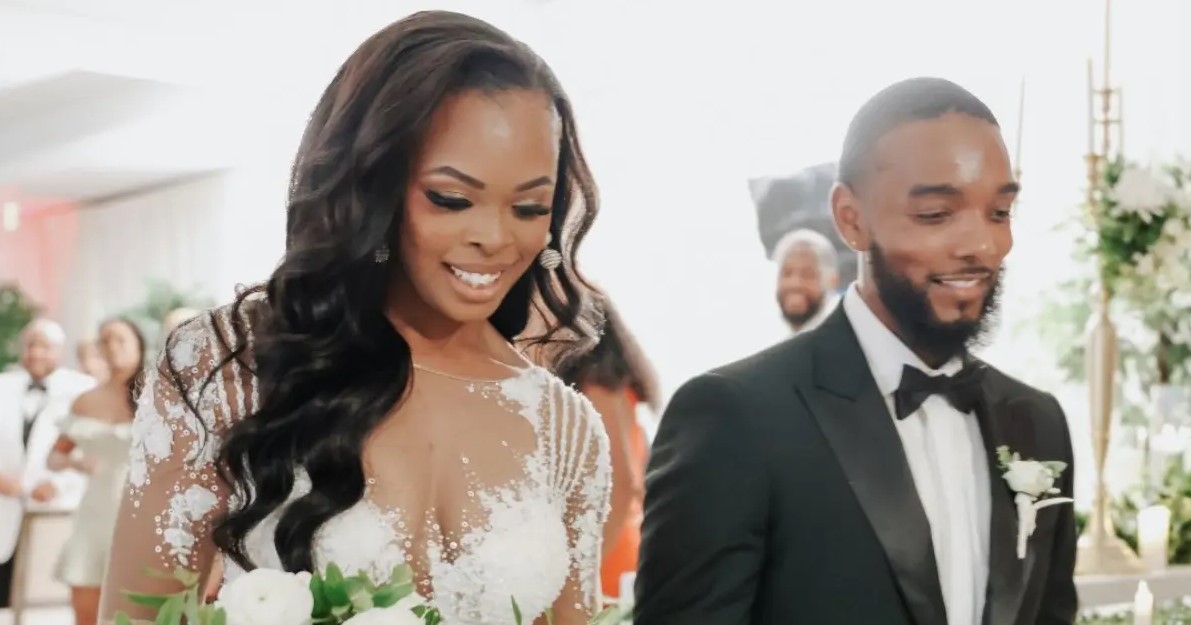 On the other hand, while Jasmine Secrest is originally from Memphis, Tennessee, she resided in Murfreesboro when filming. Interestingly, since she came from a happy and close-knit family of five, she always wanted a relationship that would mirror her parents' successful marriage. Apart from working as a Cheerleading Coach and a Dog Breeder, readers will be surprised to know that Jasmine has won several beauty pageants, including the Miss United Nations of America crown, in 2021. Yet, like Airris, her romantic history has been quite unlucky, as she could not find the partner of her dreams.
Besides, Jasmine even appeared doubtful when she learned that Airris had little experience with serious relationships. Yet, she still decided to try the experiment and married her match at their first meeting. Interestingly, the differences between the two began revealing themselves early into their honeymoon when Jasmine presented herself as someone who prefers to stay reserved regarding personal matters. Surprisingly, Airris turned out to be the opposite, and he even asked his wife about her favorite "sex position" during dinner.
Since Jasmine preferred not to discuss such things publicly, she refrained from answering, whereas her husband insisted that he take the lead in the bedroom. Meanwhile, Jasmine and Airris were in further trouble when the former caught her husband spending time with another girl at the bar. Even though he insisted that nothing had happened between them, she was shocked to discover that her husband had been unfaithful in a few of his previous relationships.
On the other hand, despite Airris mentioning that he was done with infidelity and ready to commit full-time, the show revealed that Jasmine was living with a different guy about seven months before the wedding. Incidentally, although she and Airris were ready to marry and settle down together, their commitment issues were a massive obstacle. As Airris kept doing something or the other to irritate his wife, Jasmine found it challenging to move forward as she feared that her husband might cheat at any moment. This led to a growing mistrust between the two, and it seemed like the path ultimately led toward separation.
Are Airris Williams and Jasmine Secrest Still Together?
We are sorry to report that Airris and Jasmine aren't together as they chose to separate on decision day. While discussing their decision with the relationship experts on the show, the latter even addressed Airris' commitment issues and said, "He has commitment issues. Like, we've talked about it. If it didn't feel right, he up and moved, and he's used to ghosting girls. Like, it's just his norm." Eventually, Airris chose to separate from Jasmine as they presented the divorce as mutual.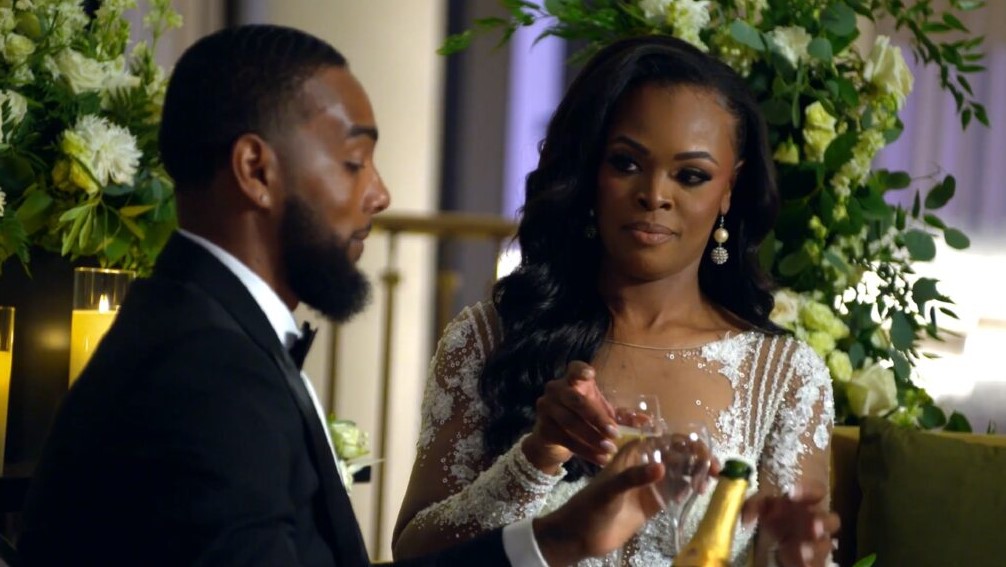 Interestingly, once filming wrapped, Jasmine opened up further about her experience on the show and mentioned how it was overwhelming to manage work, get married to someone unknown, and spend every second in front of the camera simultaneously. She even insisted that there were times when all she wanted was to walk away from the experiment. Currently, Jasmine and Airris lead separate lives and prefer to keep most of it under wraps. Still, from the looks of it, they are both single and are wholly focused on furthering their careers. Thus, with Jasmine and Airris still searching for their happily ever after, we wish them the best for the years ahead.
Read More: Are Nicole and Christopher From MAFS Still Together?