'You, Me & My Ex' is a reality television series that focuses on the complicated dynamics between former partners and their current romantic partners and the challenges that arise when they all attempt to coexist in each other's lives. The show follows a diverse cast of individuals as they navigate complex relationship situations and gives an intimate look at the highs and lows of these unconventional relationships as they explore the complexities of love, loss, co-parenting, unresolved feelings, and the enduring bonds that tie us all together.
With a mix of drama, humor, and heartfelt moments, 'You, Me & My Ex' offers a unique and engaging glimpse into the modern-day landscape of love and relationships. Jennifer and Chantel Vazquez was one of the pair on the show who garnered quite the attention when they revealed that Chantel was expecting and Josh Rappahahn, Jennifer's ex-husband, was asked to be the sperm donor. The whole dynamic of the blended family was quite complicated and had its own problems, which brings us to the question, are Jennifer and Chantel Vazquez from 'You, Me and My Ex' still together? Let's find out.
Jennifer and Chantel Vazquez's You, Me and My Ex Journey
On the show, Jennifer said, "Chantel and I are head over heels in love with our new baby girl!" says Jennifer. "Nothing in the world would ever be enough to thank Josh and Danielle for helping give us this little life that we will cherish every day and for completing our family." While the first season documented the relationship dynamic of each pair and the baby on the way, season 2 focused on the journey of the pairs with the newborn. Jennifer continued, "When we found out we were having a girl, Mikaela said her name was Michelle."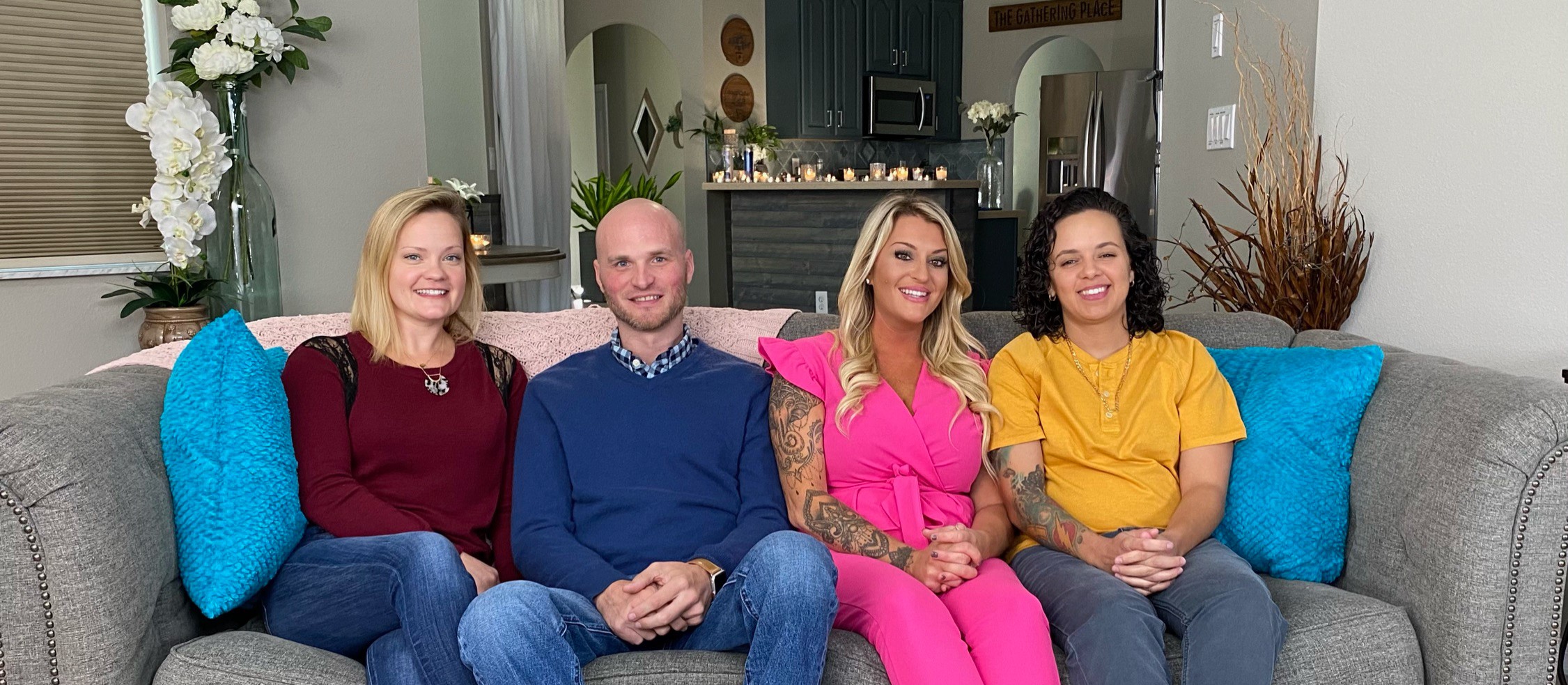 She added, "Naturally, that's how her middle name came to be. Camila has settled in perfectly into our blended family, and we are super 'excited' to start our new adventure!" Danielle said, "Josh and I could not hold back our emotions meeting Camila for the first time. After an incredibly stressful hospitalization for Chantel, Jennifer, and Camila, we were overcome with relief knowing that everyone was healthy and we could all finally be reunited."
Danielle continued, "Camila has fit so perfectly into our blended family. She is such a happy little girl and is loved beyond measure by all of us. The kids love interacting with her, and we are finding so much joy in watching their bonds grow." While Josh is biologically tied to the child, he has made it clear that he will not be the baby's father, nor do the mothers want the same for their baby. Despite this, Josh and his wife, Danielle, have a close relationship with Jennifer and Chantel, and it's likely that he will be involved in the child's life in some capacity.
This unusual family dynamic is an example of the complex relationships explored on the show, as former partners navigate new roles and responsibilities while trying to maintain a sense of harmony for the sake of their children. Jennifer's willingness to involve Josh in the conception of their child is a testament to the close bond that they share, even after their divorce. It's an example of the unconventional ways in which people are redefining what it means to be a family and how love and affection can transcend traditional boundaries. Despite having certain issues, Jennifer and Chantel welcomed their baby and their journey as parents began.
Are Jennifer and Chantel Vazquez Still Together?
Yes, Jennifer and Chantel are still together and have expanded their family with the birth of their daughter, Camila Michelle Vazquez. The couple continues to navigate their unique family dynamic with Josh and his wife, Danielle, with whom they remain on good terms. Despite the challenges that can arise in blended families, the four adults have managed to maintain a healthy and supportive relationship, putting their children's needs first.
The group regularly communicates and spends time together, showing that it's possible to create a harmonious environment for children with a little bit of patience, understanding, and open-mindedness. The unconventional way in which Jennifer and Chantel started their family with the help of Josh as a sperm donor could have created tension, but the four adults have been able to put their differences aside and create a positive and loving environment for their children.
Their story is a shining example of how families can take many forms and that unconventional arrangements can work if approached with respect and understanding. Their relationship shows that love and compassion can bring people together, regardless of the circumstances that may have initially caused them to separate. In addition to her role on reality TV, Chantel Vazquez has a career as a phlebotomist. A phlebotomist is a healthcare professional who is responsible for drawing blood from patients for testing and transfusions.
Chantel has been working in this field since September 2016 and is currently employed at Quest Diagnostics. Chantel's wife, Jennifer, also has a career outside of the show as a real estate agent. Much like her ex-husband Josh, Jennifer has been working in the real estate industry for several years. She has been serving as a realtor at JT Realty and Associates since August 2017. Overall, 'You, Me & My Ex' has showcased many stories of individuals who have overcome adversity and found a way to coexist in unconventional family arrangements. Jennifer and Chantel's story is a testament to the resilience of the human spirit and the power of love to create bonds that can last a lifetime.
Read More: Are Danielle and Josh Rappahahn From You, Me and My Ex Still Together?