TLC's 'Sister Wives' is a reality show that revolves around Kody Brown and his multiple wives. They are a part of a polygamous marriage, where he is legally married to one of his wives and spiritually to the rest. The series first aired in 2010 and has given the audience an insight into how the family handles its usual dynamics. It further explores the effects of any additions or subtractions from the Brown family.
Since the series was first released, the bond between Kody and Janelle has been quite strong for many reasons. However, the events showcased in the show's seventeenth season have made many curious about the continuation of their relationship. Are Kody and Janelle still together, or have the two drifted apart? Well, we are here to tell you more about the same!
Kody And Janelle's Journey Together
According to Janelle, Kody and she first met each other in the fall of 1989. "When he walked into the room, I looked at him and had that feeling of remembering something I had forgotten. It was a singular experience," she described the experience. While Kody was unmarried at the time, Janelle was married to Adam Clark Barber. Nevertheless, in 1990, she and her husband separated after two years of marriage. The same year, Kody married his first wife, Meri, who happens to be Adam's sister.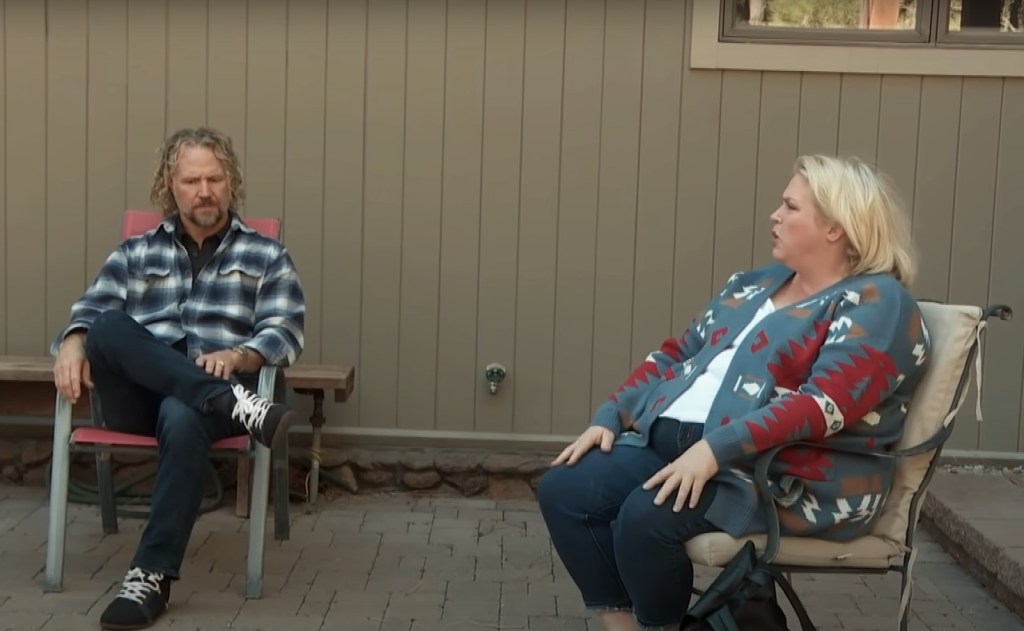 Soon, Kody started courting Janelle, which made her mother very concerned. "My mom was worried I was getting sucked into some polygamous cult. But she ended up meeting Kody's dad, and they ended up falling in love and getting married before Kody and I started courting," the sister wife shared in an episode of the reality series. The development made Kody and Janelle step-siblings long before they had started their relationship.
After a few years of courting, the couple was spiritually wed to each other in January 1993, and in March the following year, Kody spiritually married his third wife, Christine Brown. Together, he and Janelle have six children- their eldest, Logan, was born in May 1994 and was followed by his sister Madison in November 1995. The pair welcomed Hunter in February 1997, whereas Robert Garrison came into the world in October 1998. Gabriel was born in October 2001, and Savanah arrived in December 2004.
Kody and Janelle are also grandparents to two beautiful children, Axel and Evangalynn, thanks to Madison's marriage to Caleb Brush in June 2016. The blended family of one husband and three sister wives had an established dynamic for over 15 years, and by 2010, Kody and Janelle were the only two in the family who were working full-time to earn money. While Meri had a part-time job, Christine was a stay-at-home mother.
In 2010, Kody courted and spiritually married Robyn, initially causing friction in the family, especially from Janelle, who was worried about their financial condition. With Robyn's inclusion, the Brown family welcomed her three children from her previous marriage. Additionally, Kody decided that she would stay home instead of working professionally. In September 2010, 'Sister Wives' premiered and made the family reality TV stars. Albeit, the recent events shown in seasons 16 and 17 have made many curious regarding the current status of Kody and Janelle's marriage.
Are Kody And Janelle Still Together?
Currently, Kody and Janelle still seem to be together, yet not all might be well between the two. For years, the former's original three sister wives have not been overly happy with his apparent preference toward Robyn Brown. Furthermore, the strain increased during the Covid-19 pandemic. Since moving to Flagstaff, Arizona, all the sister wives had been staying in different houses, compared to their previous lifestyle of living under the same roof.
In the fifteenth season of 'Sister Wives,' Kody shared that he had not been to Janelle's house for over a month. This was partly due to all the rules and regulations in place by the government and the Brown patriarch himself. Though the two assured everyone that this had not affected their marriage negatively, things soon started to change. Thanksgiving 2021 was one of the most crucial points in Kody and Janelle's relationship. Given his strict regulations, there was a possibility that some of her kids could not come to the collective family celebration of the holiday.
This caused Janelle to get angry and storm off; she notably spent time with her daughter, Madison, and her family in Utah during the holiday, much to Kody's disappointment. Regardless, she did not take her spiritual husband's disappointment lying down. Janelle stated that all of Kody's attention seems more focused on one rather than all of his wives. In November 2021, Christine ended her spiritual marriage of more than 25 years with Kody Brown.
Since Christine left the family, there have been reports that Janelle is also rethinking her stance regarding her marriage. Some sources have claimed that seeing the former sister wife's newfound independence has made the latter wonder about her place in the family. Whatever the case, the upcoming time will likely be far from easy on Kody and Janelle. We hope that the two are soon able to resolve their differences and amicably come to a decision regarding their marriage.
Read More: Where is Sister Wives Filmed?