Can two people who are practically strangers make a marriage work right off the bat? How do pairs in arranged marriages navigate the tricky paths of a relationship? These are a few burning questions 'Married At First Sight' tackles through its exciting twist on a dating reality show. After unacquainted singles are grouped into couples by relationship experts, they meet for the first time at their marriage ceremony, where vows are exchanged. The pair then goes through a honeymoon before settling down in everyday life.
The onus of making the relationship work rests on the two, and they can always decide to stay or separate on decision day. In season 13, the experts matched Michaela Clark and Zack Freeman together. With both having gone through numerous failed relationships, they felt it was the perfect time to find their life partner through 'MAFS.' Let's find out if the couple is still together, shall we?
Michaela and Zack's Married at First Sight Journey
Michaela Clark and Zack Freeman hit it off immediately on their first meeting, with Michaela even rating their chemistry a 9 out of 10. Furthermore, they had a great mutual understanding and were undivided in their ultimate goal, with both wanting to settle down. After being in numerous relationships that broke down, the two were sure that their life had taken a turn for the better when they met each other.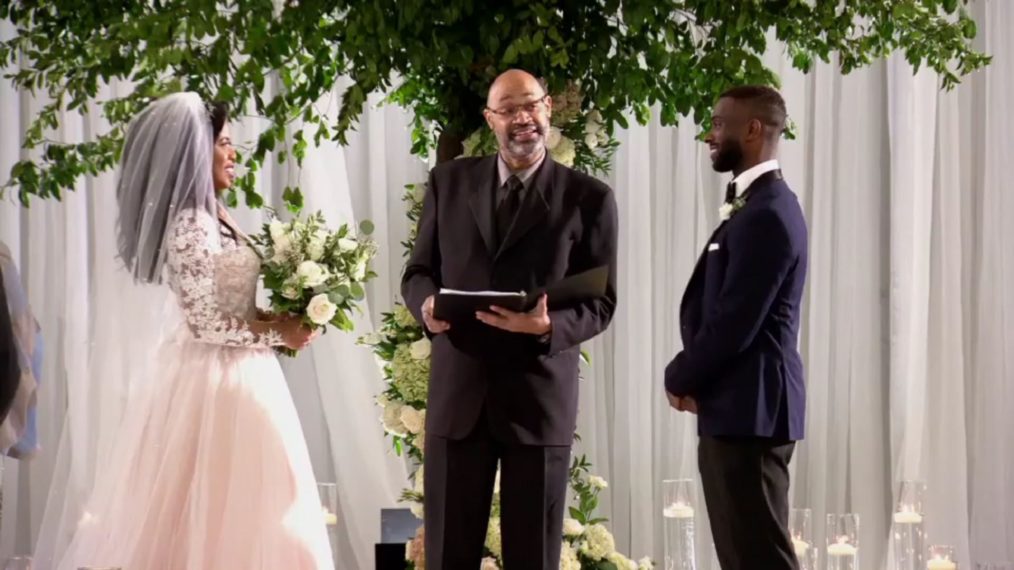 However, there was trouble in paradise as Zack's parents did not seem enthusiastic about 'MAFS' and its unconventional methods. They disapproved of their son joining the show, and fans feared that it might drive a divide between Zack and Michaela. Additionally, the couple had to stay apart right after tying the knot as Zack tested positive for COVID-19. This led to the couple spending most of their honeymoon apart from each other, which was heartbreaking. It even robbed the couple of some precious time which they could have used to get to know each other.
Are Michaela and Zack Still Together?
Michaela and Zack were always in it for the long run and wanted a partner to settle down with. With Michaela wanting someone caring, fun-loving and protective, it seemed like Zack would complement her perfectly with his personality. Furthermore, Zack has his parents' marriage as an example of a strong marriage and was ready to give his and Michaela's relationship his all. With the couple prioritizing love and compromise over everything else, fans, as well as the experts, believed that they would surely stand the test of time.
At present, the couple prefers to stay out of the public sphere and are extremely private about their relationship status. Their social media profiles are set to private, and there are no reports about their final decision. Moreover, they are also bound by the strict 'MAFS' policy and have been asked to keep their status a mystery until the network has finished airing the season finale. Even though it is unclear whether Michaela and Zack are still together, we hope happiness never eludes them in the near future.
Read More: Michaela Clark and Zack: Everything We Know