'Love Island' never disappoints when it comes to entertainment and spiced-up love stories full of twists and turns. Such is also the case for Mitch Hibberd and Tina Provis of 'Love Island Australia' season 3. The pair's journey was a roller coaster, but their connection felt strong and genuine, and many rooted for the two to win the show. It all came to a sweet end, with them being titled the winner. The fans' hopes were high from the get-go, and much like every couple, their fans must be wondering if their bond lasted after the show. So are Mitch and Tina still together? Let's find out!
Mitch and Tina's Love Island Journey
Mitch Hibberd is a professional football player from Melbourne, and Tina served as a PR Consultant in Sydney when they entered the show. As they came from completely different backgrounds, it wasn't too late until the sparks flew between them. They did some exploration in the beginning but were undeniably attracted to each other and kept coming back. However, Mitch and Tina did have a rocky phase when one of the contestants, Emily Ward, got too close to Mitch.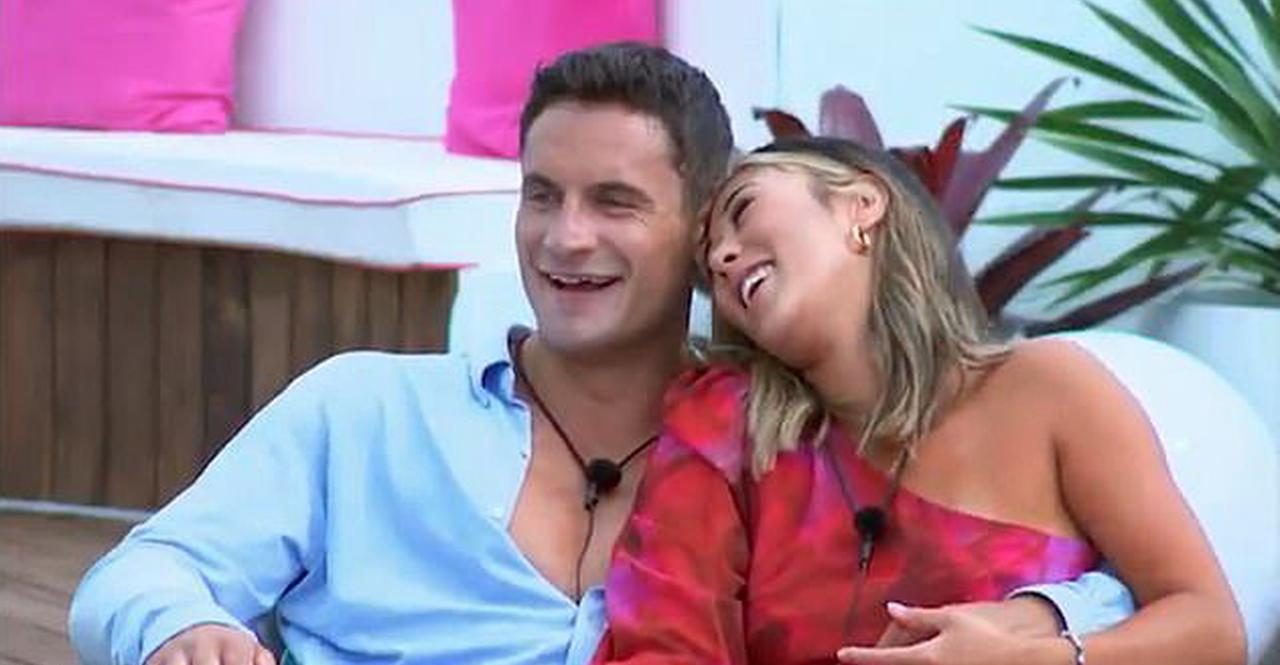 However, things were soon back to normal when Mitch chose Tina, and the couple became inseparable till the very end. They got so close that they discussed almost everything under the sun, from their families to raising kids and puppies together. During their last date, Mitch asked Tina to be his "first-ever girlfriend," and Tina instantly melted. While all of this unfolded, the fans were invested in this couple and hoped to see them together after the show ended. They even came up with a ship name, "Titch."
Fans already know about their split in February, 2022 but the couple showed up again in season four's "Ex-week." However, neither of them knew that their ex-partner would also be on the show. Tina shared her discomfort about seeing Mitch with other girls. For the first few days of their arrival, the villa only spurred with conversations about their breakup. The couple rekindled their romance in this season again and couldn't stay away for much long, but are they still together?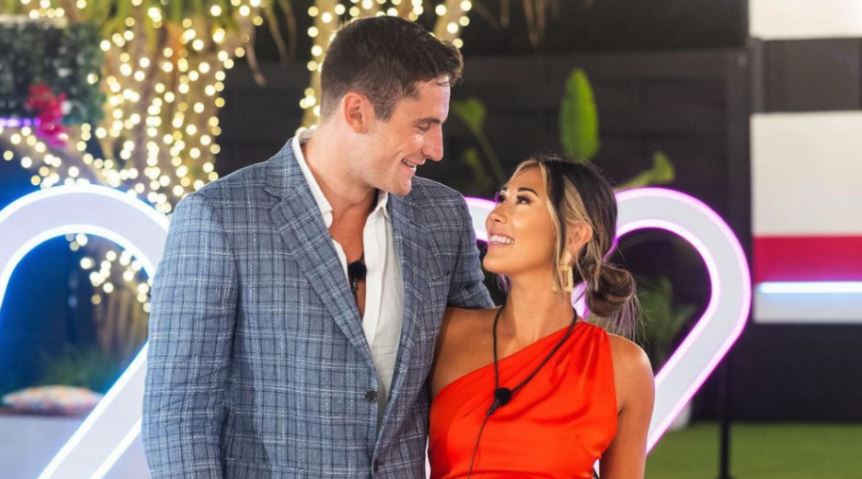 Are Mitch and Tina Still Together?
Unfortunately, Mitch and Tina have gone their separate ways not once but twice now! They first broke up in February 2022, a couple of months after their victory on 'Love Island Australia' in 2021. Their fans had already started worrying when their social media were not active or did not include their partner. The day had finally come when Tina decided to break the silence and inform the fans about their decision. She posted on Instagram stories, talking about how it wasn't easy to deal with her emotions and how she wanted to deal with the matter in private, but she'd already made her life public.
Tina posted, "It's with a very sad, heavy heart that I tell you guys, Mitch and I are no longer together. I'm so devastated to be sharing this news with you, and I am still processing the situation. Sadly, this was not our time and we agreed that the best decision for us right now is to part ways." She spoke about the wrong timing, things not aligning, and wanting personal space for both of them, which is all fair. An hour later, Mitch addressed the breakup, writing, "Out of respect, I would like to let you know that Tina and I have decided to end our relationship."
Perhaps their relationship couldn't weigh the burden of long distance, which is a recurring theme in a lot of couples. It seemed like the duo had ended on good terms and decided to keep in touch. They also praised each other and wished their former partner the best.
Everything was frisky behind the doors after the first breakup, and the couple did try to cover it up until Tina expressed her true feeling. If she was deeply hurt, their patch-up was unlikely to happen. Moreover, the couple did not receive the same love from the audience in season four.
After their second split in December 2022, Mitch did say something quite interesting in an interview, "I don't think the door is closed on that chapter, I think for the time being, I'm just content and happy working on myself and what I want to achieve. I think Tina is an amazing girl, so who knows what the future holds? In life, you can never say never. I didn't think I'd be on Love Island Season 4, and yet it happened."
So, there is still a possibility of the couple getting back together. On the contrary, Tina spoke about how Mitch was the one who wasn't ready to be in a relationship. Mitch is indeed unsure of what he wants out of his love life and is currently in his exploring stage, which is perfectly fine. Tina also hinted that Mitch hooked up with Emily soon after the breakup in one of her interviews, "I found out that about five days after we had broken up before we'd publicly announced it, that a certain couple of people had hooked up with each other."
This time the fans had a complete difference response; they wanted the couple out of the villa. As per most fans, it felt like an act and the producers were trying to push the couple too much, without focusing on the rest. The audience deemed this to be unfair and was elated when the couple got voted out because they weren't convinced by the whole "second chance" thing.
Tina and Mitch made it clear to their fans, even this time around, through their Instagram stories. Mitch posted, "As you all know, the show this year was pre-recorded and currently, both Tina and I are not dating," followed by a lengthy statement of the challenges they faced due to long distance and how he couldn't give his best to Tina, so they've decided to separate. Tina posted something along the same lines and acknowledged her trait of "holding on to things that aren't good for me."
Both their posts reflected dignity and the respect they have for each other. They separated their ways for personal growth, and it looks like they are conquering their dreams. As of now, Tina has a YouTube channel and a successful PR consultancy business. Whereas Mitch is in full influencer mode with his YouTube, Instagram, TikTok, and also his steady football career. As long as both Tina and Mitch are making progress in their respective lives, their fans are happy, no matter what their relationship status is.
Read More: Love Island Australia Season 3: Where Are They Now? Who Are Still Together?