'Married At First Sight' tests the participants' commitment and dedication through its exciting premise of marrying participants unacquainted with each other. Relationship experts make couples from a group of singles who meet for the first time at their marriage ceremony. The pair is then sent on a honeymoon before being allowed to ease into everyday married life. With the marriage being a legal bond, the couples try their best to navigate tricky situations together.
However, the final decision to stay or separate is taken on Decision Day. Gil and Myrla Feria were paired together on season 13 of 'MAFS.' Experts believed that the couple would develop an incredible connection that possesses the potential to stand the test of time. Well, let's find out if Myrla and Gil are still together, shall we?
Myrla and Gil's Married at First Sight Journey
A native of South Texas, Myrla Feria, initially found it challenging to give in to the idea of settling down. As a child, she witnessed domestic violence, which left a deep scar on her mind. However, Myrla found strength after watching her mother stand tough in the face of challenges. Despite living a successful life as a teacher and life coach, the 35-year-old felt the need for a partner, which made her turn towards 'MAFS.' The experts duly matched Myrla with Gil, a 35-year-old firefighter, who made it pretty clear that he wanted to settle down and start a family.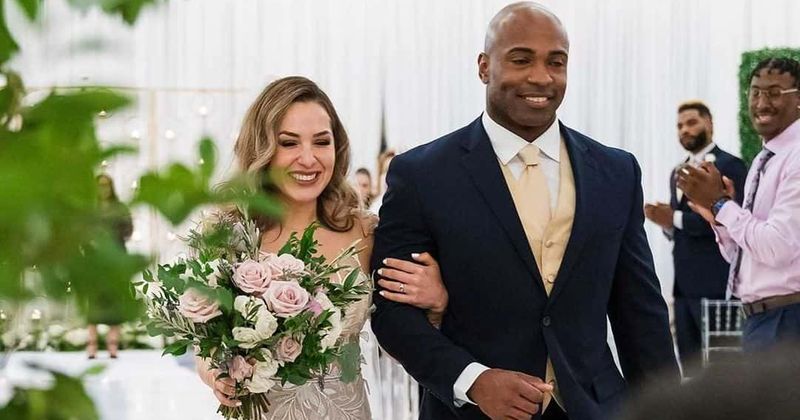 Experts felt that with both prioritizing familial values, Myrla and Gil would be able to complement each other well. The two seemed to take nicely to each other on their first meeting and showed fantastic chemistry. Although their marriage felt like it lacked passion, the couple soon made up for it and found that they had plenty in common. Myrla found Gil quite handsome, and the fireman was also smitten by the South Texas beauty. Moreover, Myrla was also delighted to know that Gil is from Columbia as she has always dreamt of visiting the country.
Additionally, the couple seemed to be on the same page regarding children and especially bonded over their love for helping other people. Gil even promised Myrla that he would use his training skills to help her get her body back post-pregnancy. However, the only point the two could not agree on was pets. Gil is already a proud owner of an adorable dog, and Myrla made it pretty clear that she did not share the same feeling. However, they did seem to reach a shaky compromise, with Gil promising to keep their house clean of dog fur all the time.
Are Myrla and Gil Still Together?
At first glance, Myrla and Gil seem ideally suited for each other. He would provide her the stability and love she needed to get out of her past traumas while she would be more than happy to settle down with someone dedicated and committed to their marriage. However, taking everything into consideration, there is also a chance for trouble in paradise.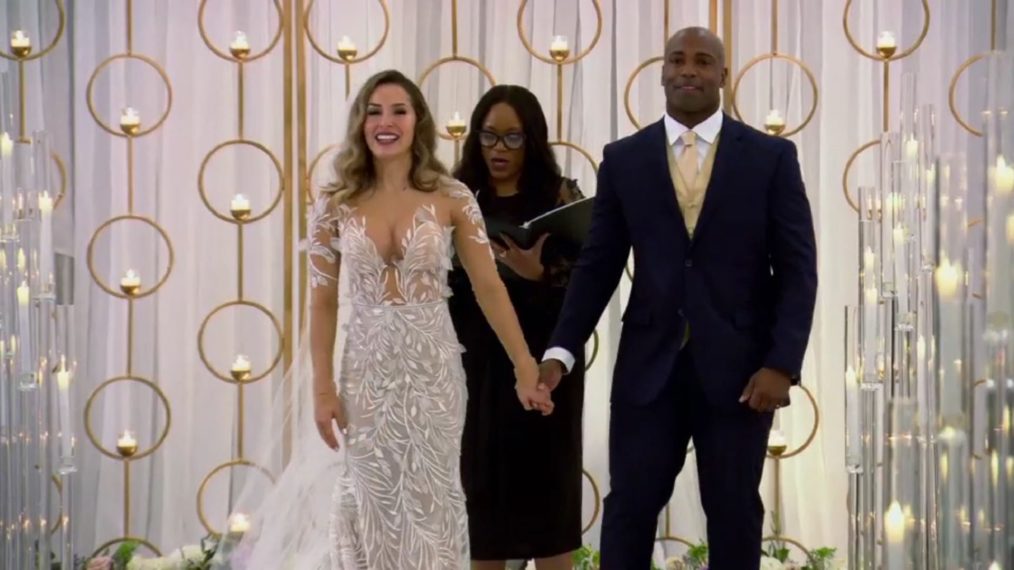 For starters, Myrla made it clear on the show that she has a particular lifestyle and expects her husband to accept it and even provide for it at times. Yet, compared to Myrla, firefighter Gil's noble profession earns him a much lesser income which might affect the couple in the future. Additionally, Myrla even said that she would like her significant other to sport a beard and hair, but Gil does not fit either of those two criteria.
Unfortunately, both Myrla and Gil are highly private about their relationship and have kept their current status under tight wraps. While there are no reports of the decision they took on decision day, their social media accounts, too, have the privacy filter turned on. Moreover, fans must be aware that 'MAFS' has all its participants sign a non-disclosure agreement which does not allow anyone to publicize their relationship status before the season finale is aired. Thus, even with their relationship status unclear at the moment, we would like to wish Myrla and Gil the very best for the future.
Read More: Gil and Myrla Feria: Everything We Know