'90 Day Fiance' earned an immense fan following ever since its premiere, paving the way for several popular spinoffs. One such spinoff, '90 Day Fiance: The Other Way,' focuses on US citizens who travel to a foreign country in order to start a new life with their loved ones. In season 4, Nicole Sherbiny and her Egyptian husband, Mahmoud El Sherbiny, attempted to meet each other halfway for their cross-border relationship to work. Even though they tied the knot before filming commenced, it was apparent that Nicole had trouble adjusting to the foreign culture. Yet, with cameras now turned away, let's find out if they are still together, shall we?
Nicole and Mahmoud's 90-Day Fiance: The Other Way Journey
Although Nicole grew up in a small town, she discovered her passion for fashion at an early age and was determined to pursue it as a profession. Hence, she took up the subject in university and was pretty excited to enter the fashion design industry. However, the interest soon waned as she realized the job was not for her, so she began studying meditation while buying and reselling clothes and working as a food delivery person on the side.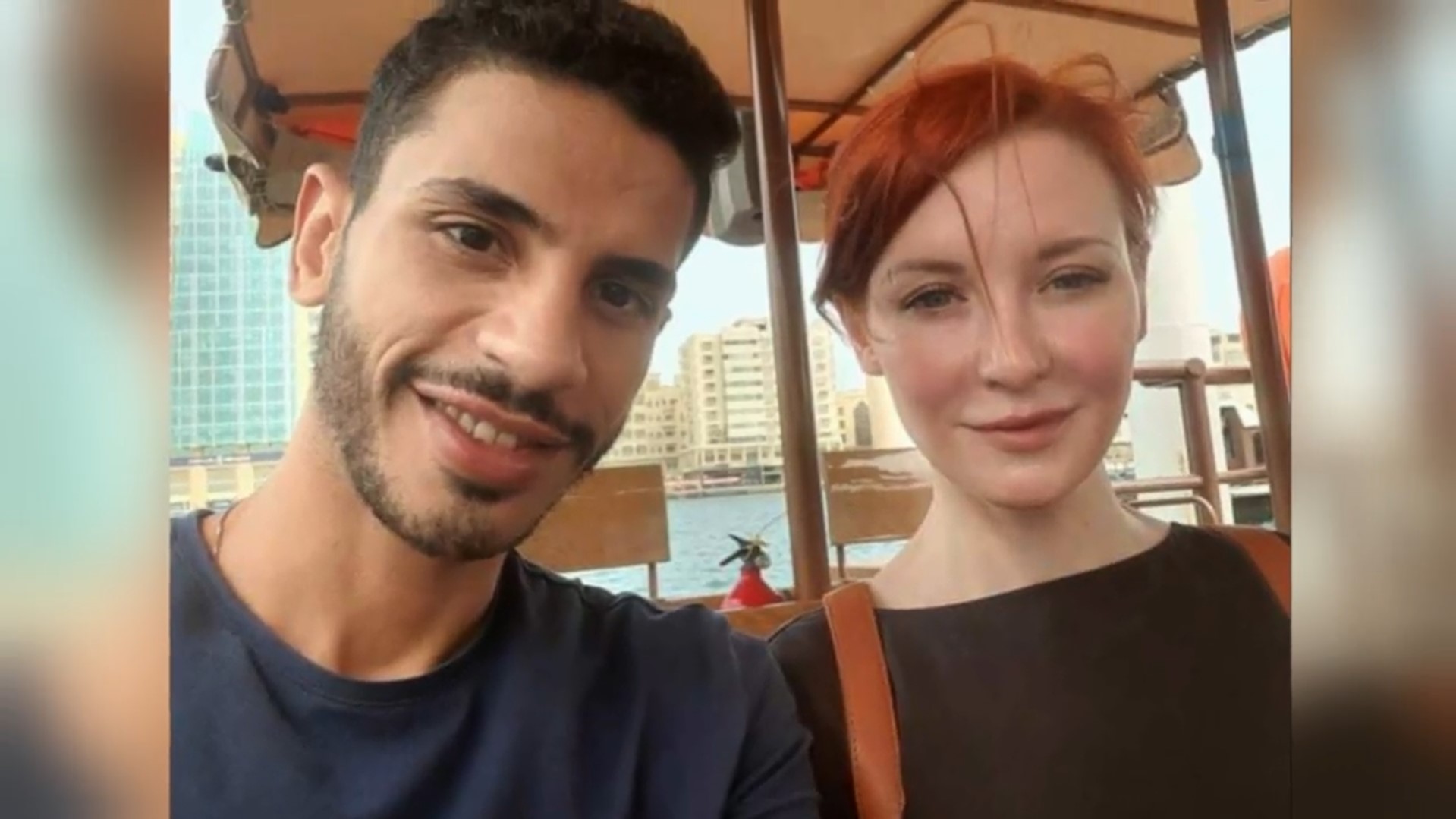 While studying meditation, Nicole went on a trip to Egypt and fell in love with the country. On the last day of her journey, she was visiting a few local markets to buy fabric when she came across Mahmoud at a shop. Mahmoud fell in love with her at first sight and soon asked her to be his wife. Although Nicole initially believed him to be joking, she spent time with him and found herself drawn to his personality. Hence, even though she had to return to the United States, they kept in touch over social media, and once Mahmoud extended a formal proposal, Nicole was only too happy to say yes.
After the engagement, Nicole traveled to Egypt to be with her fiance but soon encountered several issues. For starters, Mahmoud made her promise to wear a burqa and remain covered at all times, and although the US native was sure of following all customs initially, she realized that she was not cut out for such a conservative lifestyle. On the other hand, the couple got married at someone else's wedding ceremony, which weirded Nicole out and made her feel quite disappointed.
Nevertheless, Nicole was ready to bury the hatchet and start a new life with her husband. However, the cultural differences, conservative life, and uncountable rules proved too challenging, as Nicole soon decided to leave Egypt for the United States. Once in the states, Nicole took advice from her friends, who believed she and Mahmoud had separated. Still, the US native was not about to give up on her husband easily and was determined to make their marriage work. Hence, after making up her mind, she traveled to Egypt for the second time.
Nicole hoped that time might have solved some of the issues plaguing her relationship. Yet, it was not to be as the moment she landed in the foreign country and met Mahmoud, he passed a comment about her dress and insisted that her shirt was too small. Moreover, even the people she met in Egypt tried to convince her to adopt a conservative lifestyle, claiming that a woman's job was to stay home and care for her husband. Naturally, such experiences made Nicole wonder if she took the correct decision, and a question mark loomed large over her relationship with Mahmoud.
Are Nicole and Mahmoud Still Together?
While on the show, Nicole and Mahmoud went through numerous issues, including their differences in customs, habits, and lifestyle. While Mahmoud wanted his wife to adapt to the role of a conservative Muslim housewife, Nicole was unwilling to leave her ambitions and dreams behind. On top of it, viewers were also surprised to learn that Nicole had converted to Islam without informing her parents.
However, from the looks of it, Nicole and Mahmoud tackled their issues head-on without jeopardizing their relationship. Although it seemed like the couple was utterly doomed at one point, they managed to meet each other halfway and have since reached a level of mutual understanding. Apart from Nicole using her husband's last name in most of her correspondences, they even share some of the memories they make on social media, and it is heartwarming to witness their love.
While Mahmoud shared a picture of the two on Valentine's Day, Nicole returned the favor and addressed her husband as "my love, my life, my heart, my everything." Hence, considering recent developments, we can safely say that the two are together and still going strong.
Read More: Are Rishi and Jen From 90 Day Fiance Still Together?