'Married At First Sight' has enjoyed a significantly massive viewer base ever since its conception. With its interesting premise of marrying individuals, who are practically strangers, at their first meeting, the reality show makes for compelling TV. Relationship experts use their experience to form couples from a group of singles unacquainted with each other. These pairs meet for the first time at the altar, where they are married off and sent on a honeymoon before being allowed to settle down like a regular married duo. Finally, the decision to stay or leave is taken by the pairs on Decision Day.
The amalgamation of lifestyles and habits is fascinating to watch as each couple goes through numerous fights and compromises to keep their marriage alive. Rachel Gordillo and Jose San Miguel Jr. were paired on season 13 of the show. With both being extremely unlucky in previous relationships, 'MAFS' was an excellent opportunity for the two to find true love. Well, let's find out if Rachel and Jose are still together, shall we?
Rachel and Jose's Married At First Sight Journey
Rachel Gordillo, 33, is a brilliant fifth-grade teacher of Mexican ethnicity. She lost faith in the institution of marriage and the idea of love after witnessing her parents' separation at a young age. However, the Houston native still decided to take a brave step forward and signed up for 'MAFS,' hoping to find a perfect partner. The experts matched her with Jose San Miguel Jr., who is an ideal example of a family man. He holds an exciting job at NASA and seemed like a wonderful choice for Rachel.
Unfortunately, while both have dated previously, they have not been able to find their happily ever after. Before agreeing to join the show, Jose was tired of being with women who do not desire a life-long commitment. Although he is quite picky, Jose believes that he can compromise with his significant other if they have proper chemistry. Moreover, the 35-year-old also fears that he and his wife would not be mutually attracted to each other.
On the other hand, Rachel mentioned that after losing her faith in marriage at an early age, she had been insecure most of her adult life. She even confessed to entering and leaving relationships way too quickly, adding that she had always given priority to herself. However, with the belief that they have grown as people and are ready to settle down, Rachel and Jose put their faith in the unconventional format of 'MAFS.'
Are Rachel and Jose Still Together?
Rachel and Jose seemed like the perfect match as they wonderfully complemented each other. Rachel, who had been fighting with insecurity, wanted someone loyal and faithful. She wanted her husband to be a caring and loving man who will prioritize family and relationships. Fortunately, Jose also wanted someone who would be dedicated and willing to commit to the marriage. Furthermore, he could also be the perfect person to bring Rachel out of her self-doubts with his considerate and caring nature. Additionally, the two have a shared passion for baseball which they can connect over.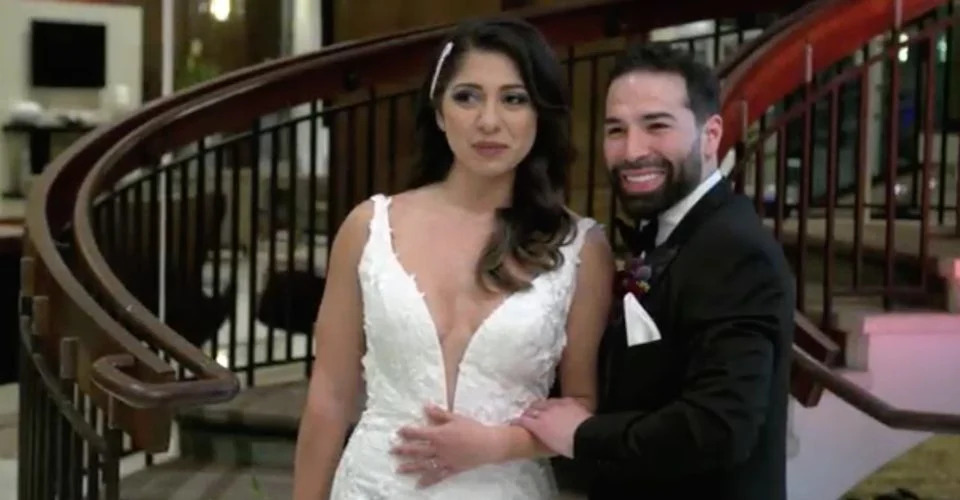 With Rachel and Jose preferring privacy when it comes to their private lives, they have kept their current relationship status under tight wraps. Although they took part in the reality show with an urge to settle down, there are no reports on whether the pair have stood the test of time. Furthermore, fans should also keep in mind that TLC has a strict policy that restricts any couple from sharing updates on their relationship status until the season finishes airing its final episode. Thus, even though Jose and Rachel's current relationship status is unclear, we would like to wish them the very best for the days to come.
Read More: Rachel Gordillo And Jose San Miguel Jr.: Everything We Know