Season 19 of 'The Bachelorette' featured two leads who attempted to find their perfect man among eligible bachelors. After being rejected by Clayton Echard on season 26 of 'The Bachelor,' Rachel Recchia and Gabby Windey embarked on a mission to hand out roses and look for their true love among a group of boys in the franchise's gender-swapped version.
They entered 'The Bachelorette' as best friends, but many viewers are unsure if their friendship continued after choosing their life partners in a shared pool of men who attempted to impress the two and sweep them off their feet. Did jealousy and fighting over the same cause rifts in their friendship? Let's find out.
Rachel Recchia and Gabby Windey's The Bachelorette Journey
Rachel Recchia and Gabby Windey got their hearts broken on season 26 of 'The Bachelor' when Clayton Echard dumped the two. They left the show without a lover but found each other. Since then, the two have been inseparable. Fans loved their bonding so much that they rooted for the two to have their own show, and ABC made it happen. The pair's journey on season 19 of 'The Bachelorette' was one of the most dramatic ones, and fans loved it. Throughout the season, the bachelorettes made connections with the same group of men after realizing who they want to be with.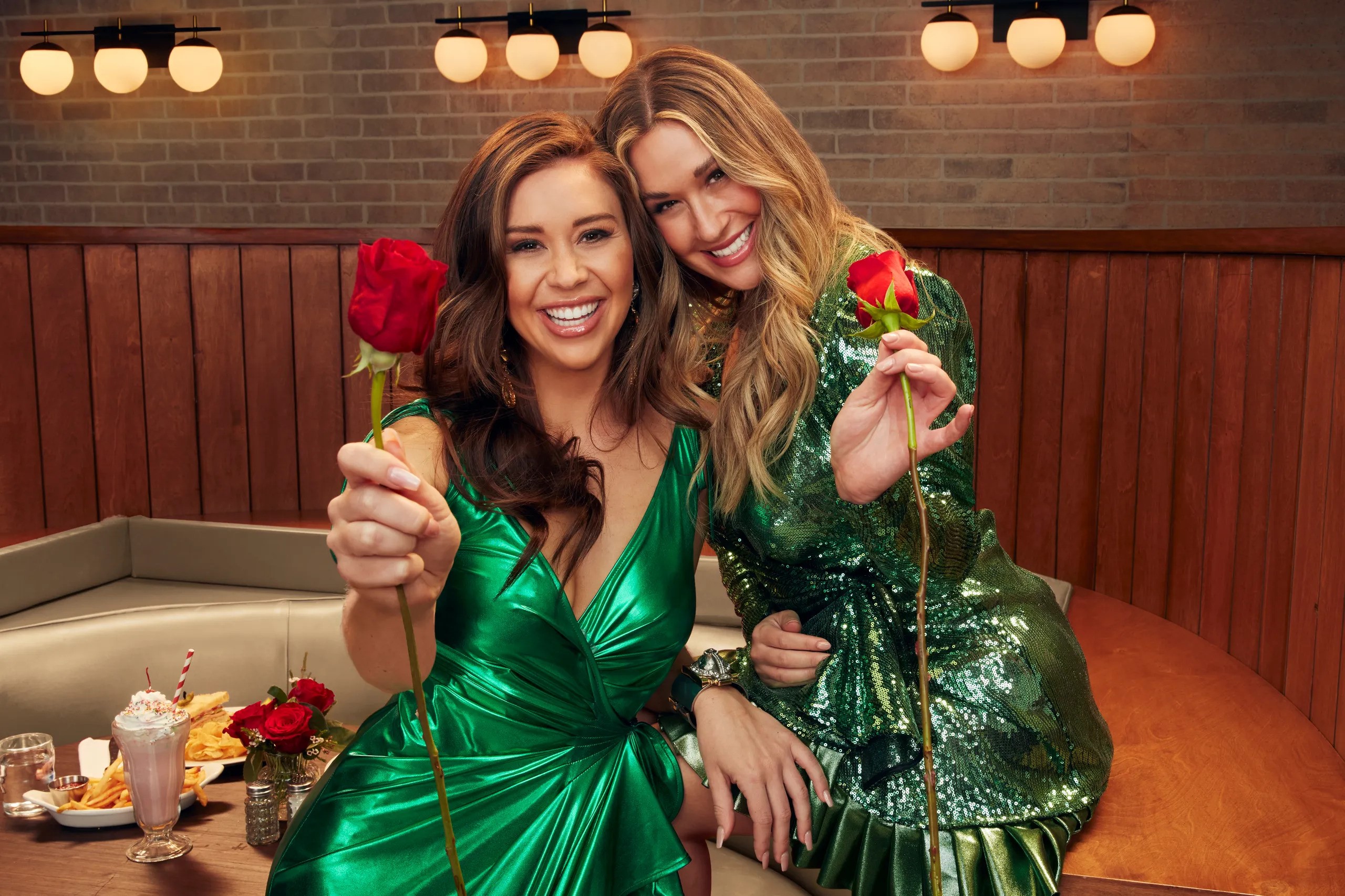 Though there was hardly any drama between the women, insecurities ensued when Logan decided to switch sides from Rachel to Gabby. Initially, he had accepted the rose from Rachel; he came clean with his emotions and feelings for Gabby. Rachel was deeply affected by the situation and ended up canceling her group date. When he communicated his feelings with Gabby, she gave him a rose and acknowledged their connection.
Following Logan's decision to switch teams, Rachel spoke about how badly she was affected by the switch-up. She said, "Something's clearly wrong with me. This is supposed to be, like, my time to, like, find someone, and everyone's rejected me week after week after week." Rachel felt very insecure after three contestants rejected her rose and chose to be with Gabby. Apart from Logan, Termayne and Alec also rejected her roses.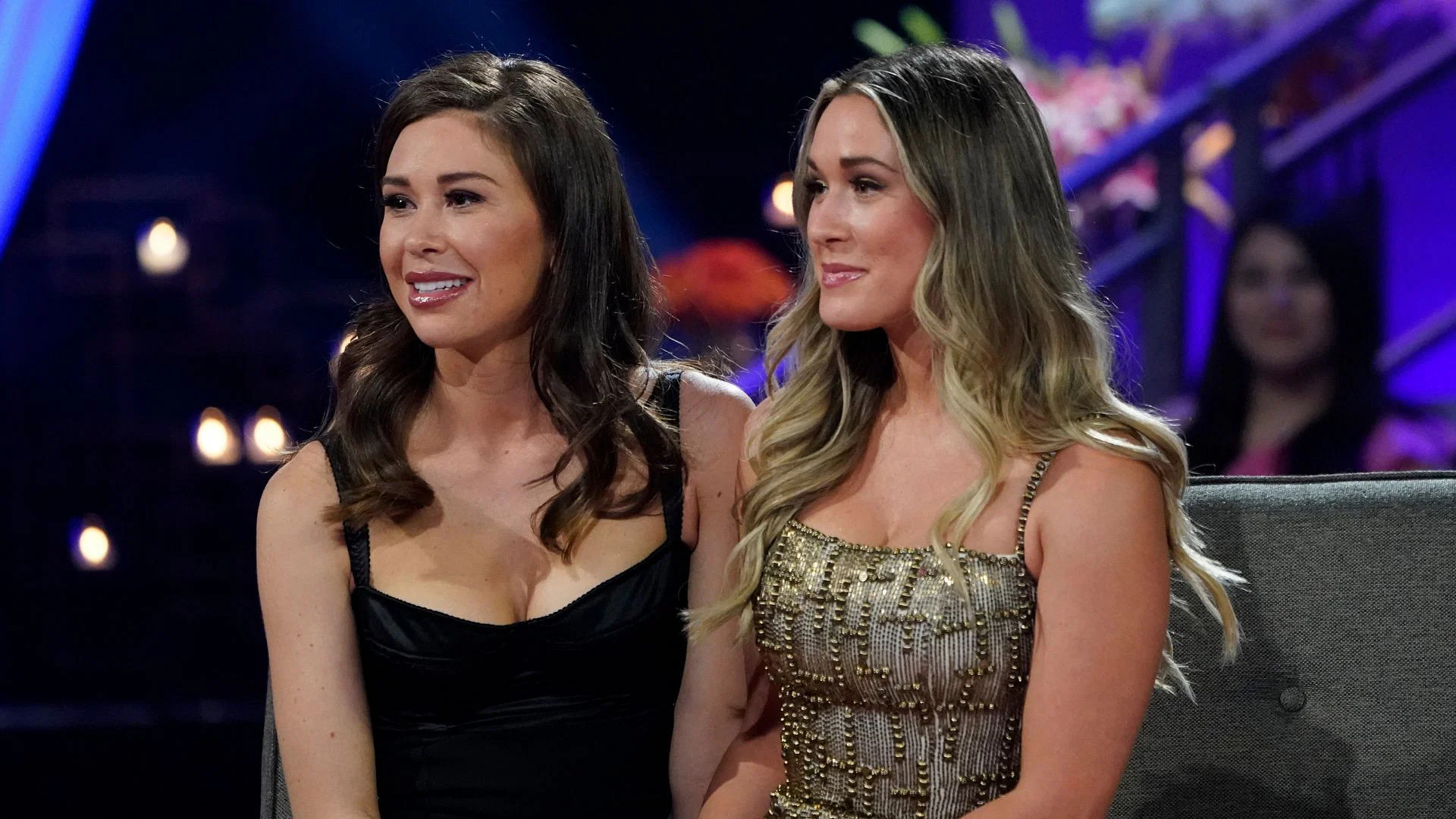 Rachel's final four connections were Aven Jones, Tyler Norris, Zach Shallcross, and Tino Franco. While on the other hand, Gabby's final three were Erich Schwer, Jason Alabaster, and Johnny DePhillipo. From this lot, Rachel moved ahead with Tino and Aven, while Gabby chose Jason and Erich.
Finally, Rachel and Gabby expected a proposal from Tino and Erich, respectively, and each got a beautiful engagement proposal. Though things didn't work out as the women expected with their fiance, and both Rachel and Gabby ended up splitting from Tino and Eric, the question remains; did the friendship between the two last or was the insecurities too much to handle? Let's find out.
Are Rachel Recchia and Gabby Windey Still Friends?
Rachel Recchia and Gabby Windey are rocking sisterhood with their traveling pants. They have remained best friends to date and are having a gala time together. Despite the fact that there were moments on the show that reeked of drama and a possible catfight that viewers wanted, but not with these two. They stuck by each other and followed the "girl code" to the end. It is undeniable that the women had common interests in a man, but with clear intentions and smooth communication, they overcame such issues and chose what is best for their own relationship.
The bachelorettes made it very clear to the men and the viewers that their bond is unbreakable. Gabby told People in an exclusive interview, "We both had the attitude to put each other first. We know each other the best; our relationship, above all, is the most important. Plus, a man that's worth it isn't going to have us fight over him, nor would we ever compromise our relationship for it." She further addressed the bad reviews fans threw their way, claiming there was no drama they expected.
Gabby remarked, "And I think that's what we're seeing. Like, 'Oh, let's pick apart something new.'" She added, "So if you pay attention, we're not pitting ourselves against each other. We're not in any competition. That's other people creating the narrative. So now it's like, whatever, but our friendship has grown so much. And it's something that I know I take away from this experience, in this season in particular, that nobody else gets to. And that's truly invaluable to me."
Currently, both Rachel and Gabby are concentrating on their individual careers. Rachel is a flight instructor and commercial pilot who is busy living her life in the air and chilling with he best friends. Gabby, on the other hand, is an ICU nurse from currently residing in Denver, Colorado.
Read More: Where Was The Bachelorette 2022 Filmed?