Netflix's teen adventure mystery drama 'Outer Banks' deals with several themes. It is about friendship, wealth disparity, treasure hunting, and how greed and obsession eventually lead to a person's downfall. But nothing is arguably more important than the star-crossed romance between John B (Chase Stokes), a Pogue or a resident of the Cut, and Sarah (Madelyn Cline), a Kook or an inhabitant of Figure Eight, the more affluent part of Outer Banks. At the beginning of the series, John works for Sarah's father, Ward (Charles Esten), and Sarah is dating Topper (Austin North). Initially, their relationship is not particularly antagonistic, but both of them are aware of the economic and social differences between them.
However, after they spend a day together in Chapel Hill, things begin to change between them. Sarah becomes part of John's circle of friends and joins their search for the gold from the sunken ship Royal Merchant. They discover that Ward orchestrated the circumstances that apparently led to John's father's death. John himself is falsely accused of killing the town's Sheriff Peterkin. In the season 1 finale, John and Sarah drive their boat into a raging storm and eventually find themselves on a boat to the Bahamas. In season 2, their romance continues to evolve as they face one adversity after the other. If you are wondering how they end up at the end of the sophomore season, we got you covered.
Do Sarah and John B End Up Together?
Yes, when season 2 ends, Sarah and John are still a couple. But the road to that has been far from easy. In Nassau, Bahamas, during the heist to steal the gold, Rafe (Drew Starkey) tries to shoot John but ends up hitting Sarah. With the help of their local allies, John manages to bring Sarah back from the threshold of death. While returning to the US, the couple decides to get married, even though they don't have a preacher or anyone else to officiate it. There, in the middle of the ocean, John and Sarah exchange vows. As they don't have rings, John takes off his father's bandana, rips it into two pieces, and gives a piece to Sarah. They both wear them as a promise to each other.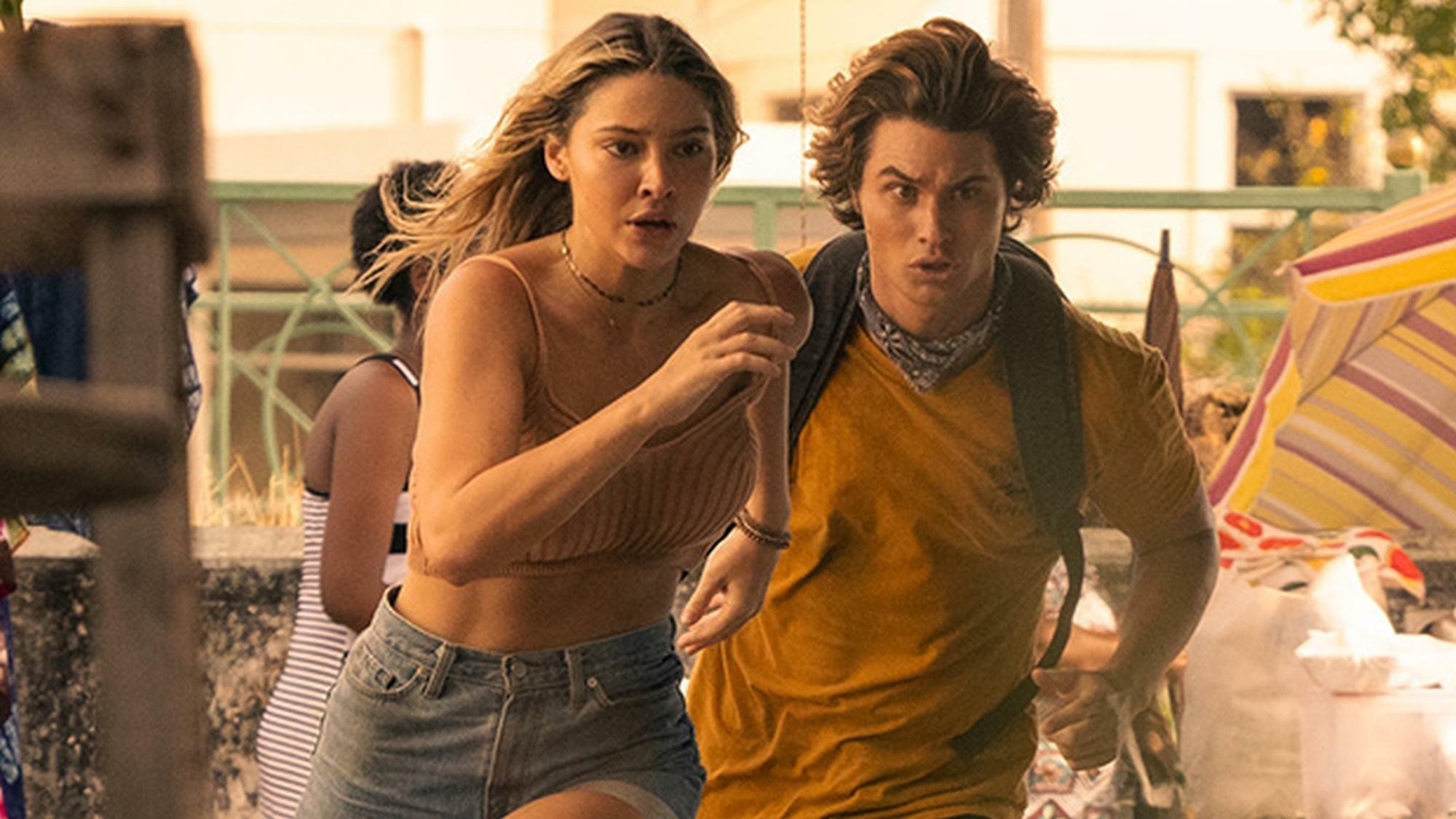 However, the real world comes calling the moment they land in the US. Sarah struggles to choose between her family and her friends. Although her brother tried to kill her at one point, and she knows what her father has done, she still loves her family. Her dilemma becomes several times more difficult after her father seemingly kills himself by blowing up his boat. She sees John's satisfied response and doesn't really know how to react to it. She finds some comfort in the company of Topper and even returns her piece of bandana to John. However, they maintain contact as they and their friends try to find the Cross of Saint Domingo.
In the penultimate episode of season 2, Sarah gets drugged by her own family and put on a ship bound for an island near Guadeloupe. She discovers that her father faked his death to ensure that the authorities will not hound his family. Ward tries to convince her that she should side with her family, but by then, Sarah has become completely disillusioned with her father. She tries to escape, but Ward catches her. Realizing that she will most likely tell the authorities that he is alive, he tries to kill her.
Fortunately, John intervenes and saves Sarah. He lets Ward live even though he seemingly has Sarah's permission to do the opposite. Although they fail to get the Cross, John, Sarah, and their friends get away and end up on some Caribbean island. John and Sarah renew their relationship as Sarah confirms that she is a Pogue for life. They and their friends might have lost both the gold and the Cross and are probably marooned on a deserted island, but they have each other, and that's the most important thing.