TLC's '90 Day Fiance: Love in Paradise' season 3 introduced US native Scott Wern and his girlfriend, Lidia Morel, who hails from the Dominican Republic. While fans will remember her as '90 Day Fiance' star Pedro Jimeno's mother, she even appeared as a primary cast member on the spin-off show, 'The Family Chantel.' In season 3 of 'Love in Paradise,' Lidia found a man of her own when she met Scott Wern on an online international dating app. However, with a language barrier to overcome and his ex hovering on the horizon, fans are eager to find out if he and Lidia managed to make their relationship work. Well, let's delve into the details and find the truth, shall we?
Scott and Lidia's 90 Day Fiance: Love in Paradise Journey
Incidentally, Scott had just one meaningful relationship, and when that special person exited his life, he turned to several dating apps and began meeting people for one-night stands or casual relationships. Hence, he had numerous flings before meeting Lidia and had not been in a serious relationship for quite some time. Moreover, Scott lived alone in Spring Hill, Florida, with his Bull Mastiff, Ally, and insisted that his girlfriends had to earn his beloved dog's approval before being with him.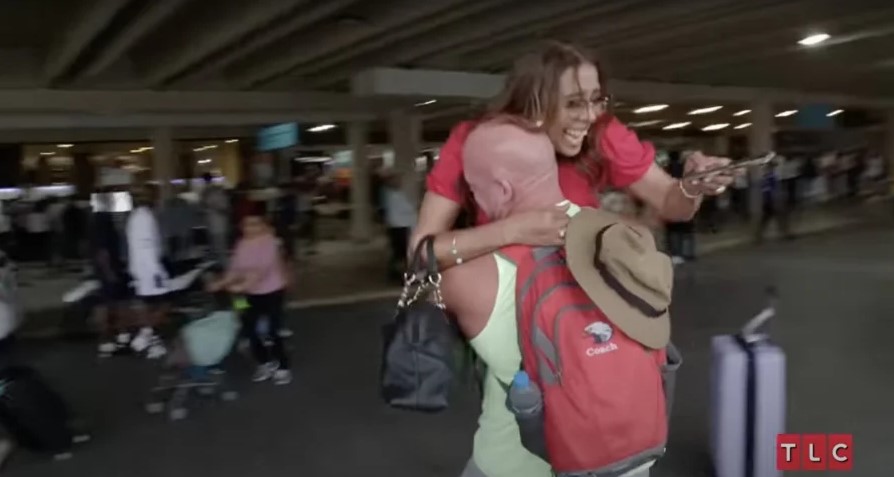 On the other hand, Lidia built a life with her son, Pedro, and her daughter, Nicole, in the Dominican Republic, earning a living as a Divorce Attorney. Besides, even she insisted that, like Scott, she had just one meaningful relationship previously and was looking forward to the love the US native intended to share. Incidentally, Scott and Lidia met on an international dating app, and as the former immediately turned on the charm, the latter hesitated before making her move. However, her daughter, Nicole, encouraged her to find a perfect partner, and Lidia soon established a close relationship with Scott.
Since the two began dating without meeting face-to-face, Scott took it upon himself to leave his life in the United States and travel to the Dominican Republic. Thankfully, Lidia was overjoyed to see him in person for the first time, and the two were almost inseparable. Yet, once the initial excitement died down, the couple realized they had a long way to go before dreaming of a happily ever after. For starters, while Scott did not understand a word of Spanish, Lidia was not well-versed in English, which made communication almost impossible.
In fact, the couple had to ask a stranger to translate for them on the very first date, as Scott hated the translation apps on his phone. Furthermore, after spending a few days together, Lidia invited him to breakfast, where her daughter, Nicole, subjected the US native to a challenging round of interrogation. Surprisingly, she had prepared a list of topics beforehand and fired off one question after another, even though Scott appeared visibly uncomfortable. On top of it, the questions even asked him to share personal details about his past relationship, which naturally made him quite angry.
Unfortunately, the situation deteriorated when Scott's ex called him out of the blue, asking him to get back together. He revealed that even though he and his ex-girlfriend dated for about ten months, she suddenly ghosted him and disappeared from his life. Thus, her sudden return confused Scott immensely, as he now had to choose between her and Lidia. Nevertheless, when Lidia heard of this, she was naturally disappointed, and it seemed like the couple was heading toward disaster.
Are Scott Wern and Lidia Morel Still Together?
Since filming ended, Scott and Lidia returned to their everyday lives and haven't revealed much about their relationship. Still, current developments indicate that they have broken up. While Lidia is pretty private regarding her life and rarely posts on social media, Scott loves keeping his followers in the loop through regular Instagram posts. Yet, neither follows the other on Instagram, and their social media accounts have no pictures of them together.
While on the show, Scott insisted that the language barrier mattered the most to him and that being unable to understand each other would put their future relationship at risk. On the other hand, he claimed he needed time to decide between Lidia and his ex-girlfriend. That, coupled with the lack of public interaction, makes us believe Scott and Lidia have chosen to part ways and are currently leading independent lives.
Read More: Are Jeymi and Kris From 90 Day Fiancé Still Together?