When love comes knocking on the doors, you ought to open your heart to it. Love came knocking on season 17 of 'The Bachelor' where fans were taken across a journey of love and emotions of Bachelor Sean Lowe and Catherine Giudici. Excitement over the promising relationship between the two developed smoothly and as the saying goes, "slow and steady wins the race."
Catherine's calm yet cheerful nature won Sean's heart, and they walked off the show, hand in hand. However, it has been a long time since season 17 concluded, and fans are anxious to know if Sean and Catherine are still together. Well, we come bearing answers!
Sean and Catherine's The Bachelor Journey
In 2013, Sean Lowe became 'The Bachelor' on season 17 of the show with 26 beautiful women working towards getting his attention and being in his good books. Sean comes from a conservative background and prefers to keep it that way. He confessed to his fellow bachelorettes that he was a "re-born virgin" and was saving himself up for the right one. Though he managed to form many connections during the season, his heart was just not on the right track until week 6.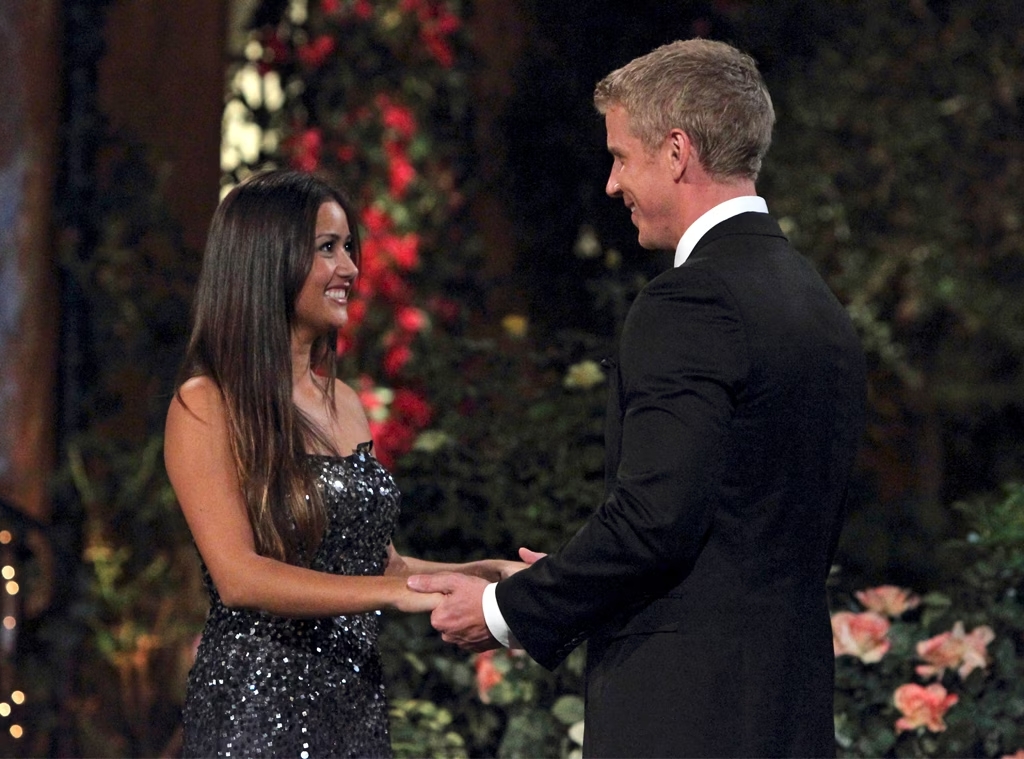 It was till week 6 when Sean and Catherine explored their relationship on a deeper level and Sean understood how kind and nice Catherine was. Despite having an instant connection, it took Sean till finals week to pin down his partner. He had difficult decisions to make where he had to choose between Catherine Giudici, a graphic designer and Seattle native, and Lindsay Yenter, a substitute teacher from Missouri. Many assumed that Sean would choose Lindsay, but instead, he said an emotional goodbye to her and gave Catherine his last rose.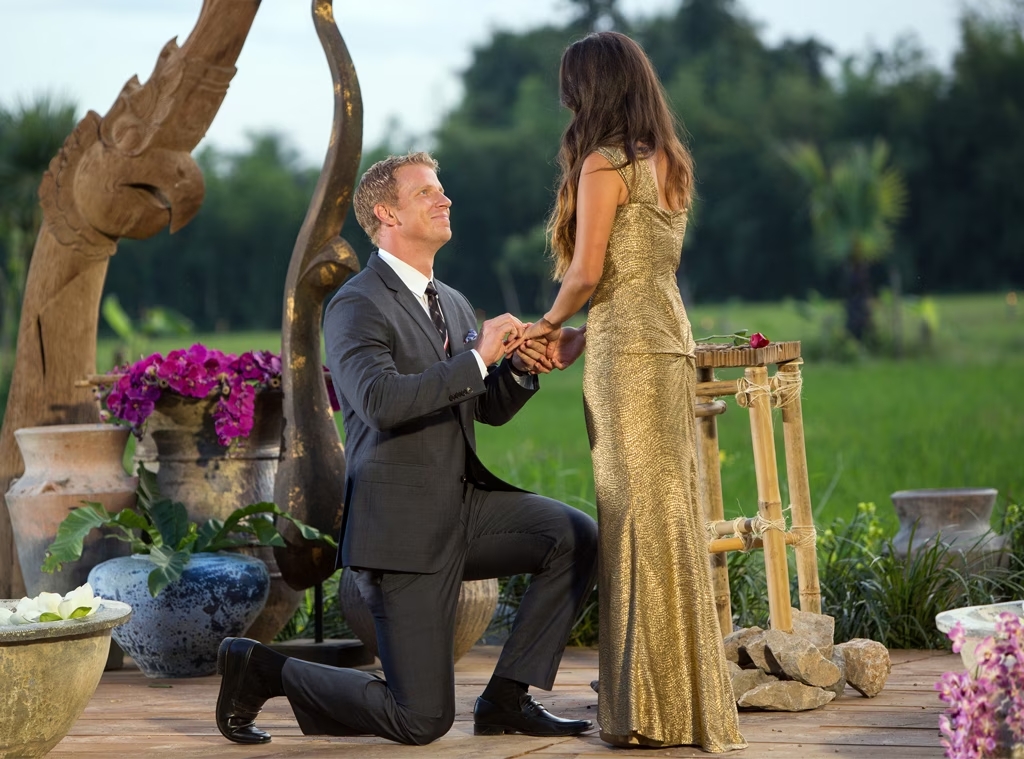 Even Sean's father bonded with Catherine during the family visit, making her a favorite among certain supporters who were overjoyed that Sean selected her. Catherine couldn't believe she had won, even after having wonderful dates with Sean where they were silly and couldn't take their eyes off one other. She was trembling and hardly able to maintain her calm, but she, of course, answered yes when Sean proposed to her right then and then while getting down on one knee.
Everything seemed picture perfect, but we know better than to think it's for a lifetime. So, did the couple continue their relationship after the cameras stopped rolling, and are they still together? Sean and Catherine exchanged vows on January 26, 2014, at the Four Seasons Resort the Biltmore in Santa Barbara, in a live broadcast ceremony officiated by Sean's father, about a year after their engagement.
Are Sean and Catherine Still Together?
You would be pleased to know that Sean and Catherine fought through everything together and are happily married with three adorable children. The couple proved that love could indeed be found in dating reality series, and it could quite well mean forever. Shortly after marriage, they welcomed their first child, Samuel Thomas Lowe, on July 2, 2016. On May 18, 2018, over two years after their first son was born, Catherine gave birth to Isaiah Hendrix Lowe.
The couple announced their third pregnancy in June of this year, and on December 23, a girl named Mia Mejia Lowe joined the family. The two have found their soulmate and best friend in each other and are elated to share the amazing ride of life together. The pair appeared on 'Celebrity Wife Swap' season 4 in 2015, where Lowe and former 'Bachelor' Jason Mesnick traded wives. Later in 2015, season 6 of a 'Marriage Boot Camp' made its debut, and the pair participated among other reality celebrity couples to work through their issues.
Thus, we are delighted to inform you that Catherine and Sean are doing great juggling family and career. Catherine perfectly balances running her company and being a mother. She is the owner of LoweCo, a company that provides a huge selection of cards, goods, and services for regular occasions. The family is content and doing wonderfully well for themselves while living in Dallas.
Read More: Are Michelle Young and Nayte Olukoya From The Bachelorette Together?