'Love Island' is one of the few reality TV shows that have captured the hearts and attention of people all over the globe. Known for its mix of romance, drama, and intrigue, the show has given popularity to several couples who have made their way into the hearts of their fans. Among these couples is Tayla Damir and Grant Crapp, the winner of the inaugural season of 'Love Island Australia' back in 2018.
Tayla, a 21-year-old with a journalism and broadcasting degree, and Grant, a 22-year-old electrician, quickly caught the attention of the audience. As winners of the show, their story was the one that seemed destined for a happily ever after, with the promise of a $50,000 cash prize that they wanted to use to relocate to Sydney together. So, what happened once they exited the villa? Are Tayla and Grant still together? Here is what we found:
Tayla and Grant's Love Island Journey
Tayla and Grant had an attraction as soon as they saw each other on the island, but this wasn't enough to unite them as Tayla was coupled up with Josh, and Grant was with Cassidy. Soon, a love triangle formed as the two young women competed for Grant, but he chose to stay with Cassidy. In a controversial move, during a recoupling, Tayla snatched Grant away from Cassidy, after which their romance intensified, followed by a bathroom makeout session. With each passing challenge, including Grant being accused of having a relationship outside the villa, their love grew stronger. However, Cassidy returned to the picture later, which led to more drama.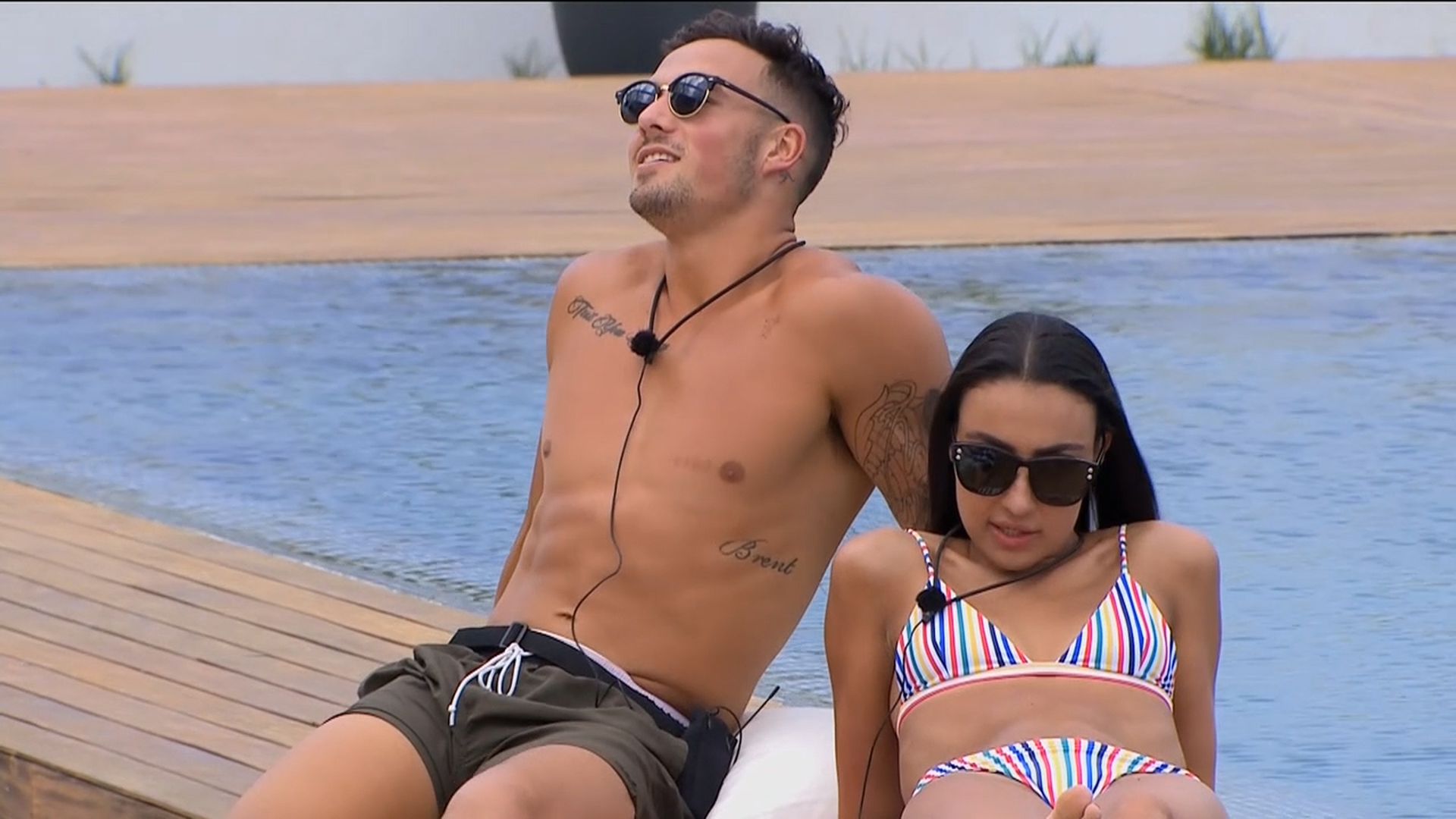 Even though Grant briefly went back to her, Tayla was determined to fight for her relationship. The couple eventually reconciled, but Grant was adamant to apologize to Cassidy, which upset her. "She is the one that split us up as a couple! We gave her an apology when everything went down. She doesn't need another one. I'm actually the person that needs an apology now," Tayla said. They managed to resolve their issues and maintained their loving relationship. During a lie detector test, Grant affirmed his loyalty, attractiveness, and love for Tayla. In the end, they won 'Love Island Australia' and came out of the show officially as girlfriend and boyfriend.
Are Tayla and Grant Still Together?
No, Tayla and Grant are not together anymore. Even though their 'Love Island' journey was filled with twists and turns, their relationship was unable to withstand the controversies and revelations in the real world. On July 19, 2018, only 2 weeks following their departure from the dating reality show, Tayla confirmed the split on her Instagram, stating, "It's with great heartbreak that I write this post to inform everyone that Grant and I are no longer together, but will remain amicable despite the circumstances." However, Grant seemed surprised with the announcement and wrote back, "This is news to me??" After the show ended, Tayla had to discover the painful truth about Grant's relationship status.
As it turns out, the accusations that Grant had a girlfriend named Lucy Cartwright outside the villa the whole time were true. The revelations left Tayla heartbroken and even questioned how authentic his feelings were on the show. However, Grant continued to deny the rumors and wrote on his Instagram, "Going into Love Island, that girl totally knew I was going in there, so I did break up with her before Love Island, so it was finished." In an interview with WHO, Tayla opened up, saying, "Obviously, there were more reasons as to why we broke up other than just a rumored girlfriend. There were pretty clear signs they were still talking, and I wasn't going to be the other girl. It was all the lies that got to me, at the end of the day."
She further added, "I'd ask him, 'Have you spoken to her?' and he'd say, 'No,' but then there were text messages proving that he was. I would see it on his phone. It was one thing after another, and stories weren't adding up. My gut was telling me to get out, so I listened. I knew I had to get out." Fans didn't take this news well and even asked Grant to give the money back to Tayla, which he refused. In the aftermath of the breakup, Grant took to his Instagram and posted a series of videos asking Tayla to take him back. However, the damage had been done, but it was evident that Tayla had made her decision.
Just weeks after the split, Grant announced on social media that he and Lucy had rekindled their romance, and the two have been together ever since. They also have two children together: a daughter named Charli and a son named Levi. Tayla also moved on from the relationship and dated fellow Islander Dom Thomas for a while, but it didn't last long. Then, she started dating AFL star Nathan Broad and the two tied the knot on October 17, 2022. They took another step in their relationship and welcomed their first child together, an adorable baby girl named Samara, on August 12, 2023.
The story of Tayla and Grant serves as a reminder that the path to love isn't always straight, especially when external factors like fame and secrets come into play. While their time on the show brought them together, the time after the show tested the strength of their bond and ultimately led to their separation. Fortunately, both of them have now found the true love of their lives, and we wish Tayla and Grant nothing but happiness and success in their respective personal and professional endeavors.
Read More: Love Island Australia Season 1: Where Are They Now? Who Are Still Together?