While US native De Juan VaLentine and Barranquilla, Columbia citizen Carlos Jiménez appeared in 'Love in Paradise: The Caribbean, A 90 Day Story' for the first time, '90 Day Fiance: Love in Paradise' season 3 expands upon their story and even documents their wedding planning. VaLentine initially traveled to Colombia to be with the love of his life, but the couple soon ran into several ideological differences, threatening their relationship. On top of it, Carlos was disappointed with his partner's possessive side and wondered if they were indeed the right fit. With the cameras now turned away, let's jump in and find out if Carlos and VaLentine are still together, shall we?
Carlos and VaLentine's: 90 Day Fiance: Love in Paradise Journey
Interestingly, Los Angeles, California, resident VaLentine met Carlos on social media during the Covid-19 pandemic. Since the entire world was thrust into a lockdown, they could not meet face-to-face. However, the two refused to let such a minor obstacle bother them and instead began building a long-distance relationship through phone calls, video calls, and text messages. On the show, VaLentine mentioned that even though he had romantic experiences in the past, no one appeared to understand him the way Carlos did. On top of it, they even shared a common desire of settling and starting a family, which drew them closer.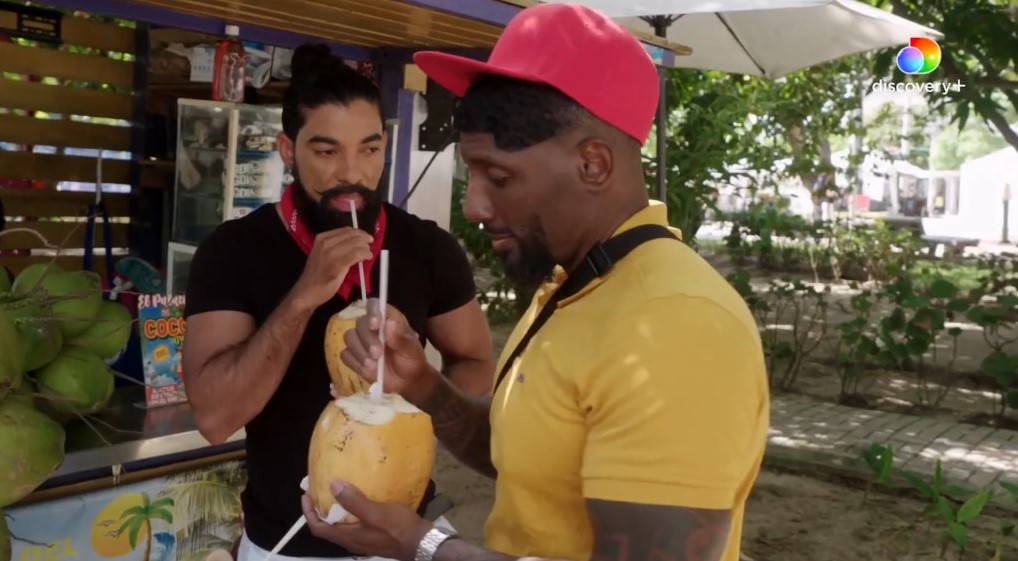 Eventually, after two years of being together, VaLentine decided to fly to Colombia and meet Carlos. Even though the two had a massive language barrier to overcome, they somehow adjusted to each other's lifestyles and took their relationship further. In fact, 'Love in Paradise: The Caribbean, A 90 Day Story' even documented how VaLentine, a music artist back home, composed an original song for the proposal, and Carlos was thrilled to give his consent.
Unfortunately, things went downhill when VaLentine returned to Colombia for the second time. Although the two initially appeared delighted to be together and couldn't stop kissing in front of everyone at the airport, he felt like he was not the priority in Carlos' life. For starters, VaLentine was disappointed to learn that his partner was still in touch with his ex-boyfriend, Victor. Although the Colombian native insisted that the latter was just his best friend and the relationship was platonic, VaLentine appeared unsatisfied with the explanation.
Yet, things turned from bad to worse when VaLentine learned about his partner's friend, Michelle. From the beginning, Carlos was open about his bisexuality. Hence, when he met Michelle, a beautiful single woman, he could not help but fall for her. In fact, he even spoke to her about his feelings, but she turned him down and insisted that they should only be good friends. Nonetheless, Carlos' feelings could not vanish overnight, and he soon began giving Michelle priority over VaLentine. Naturally, the Los Angeles native was extremely hurt when he realized that the latter would often turn him down to spend time with her, which led to a massive altercation.
Are De Juan VaLentine and Carlos Jiménez Still Together?
When VaLentine confronted Carlos about his behavior, the latter initially denied giving Michelle priority. Still, he later admitted his mistake and claimed they were nothing more than friends. Yet, that was not enough for VaLentine, who insisted that Carlos should not invite Michelle to the wedding. Although the matter seemed settled for the time being, he remained uneasy about the situation, making it impossible for him to trust Carlos. Meanwhile, the Colombian native was hurt by how his fiance chose not to trust him even though he spoke the truth. Thus, once they realized there was no way to bury the hatchet, VaLentine decided to move out of Carlos' apartment and call off the wedding.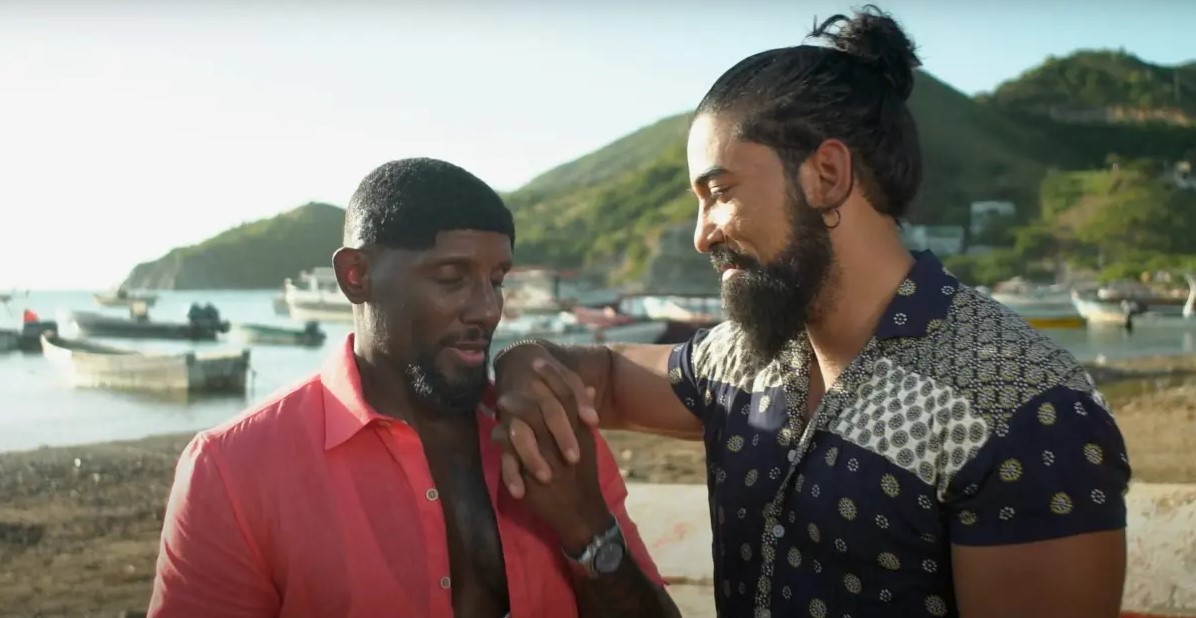 Carlos and VaLentine do not feature on each other's social media accounts and rarely interact in public. That, coupled with how Carlos did not try to stop his fiance from leaving, makes us believe that the two aren't together. Yet, from the looks of it, they are leading independent lives, and we would like to wish them the best for the future.
Read More: April and Valentine From 90 Day Fiancé: Love In Paradise: Everything We Know