Sisters share an impeccable bond, which is both beautiful and unbreakable. But what happens when "normal" societal standards of sibling bonds are crossed? Ashley and Vee from TLC's 'Extreme Sister' attempt to answer the question with their inseparable bond that goes beyond what you might expect. Ashley Nicole and Vee Mechelle are step-sisters but soul sisters by heart who complete each other.
Their bond is so unbreakable that Vee is willing to be the surrogate to Ashley's child after she undergoes medical conditions leading to her getting a hysterectomy. However, not everyone is on board with the idea, especially Demetrius, Vee's long-term partner. Let's dive into the lives of Ashley and Vee and get to know more about the sisters.
Ashley and Vee's Family and Background
Vee Mechelle is the daughter of the famous soul singer and songwriter Vernon "Geater" Davis, who died at the age of 42. He left behind a legacy with popular music, including his hit singles, "Sweet Woman's Love," "For Your Precious Love," and others. Her mother, Lula Davis, raised Vee, who was originally known as Vernecia Davis. She has a birth sister Laquita Davis and a step-sister, Sandra Darby. Though we are unsure if Sandra and Ashley are the same people, we know Ashley is Vee's step-sister by relation.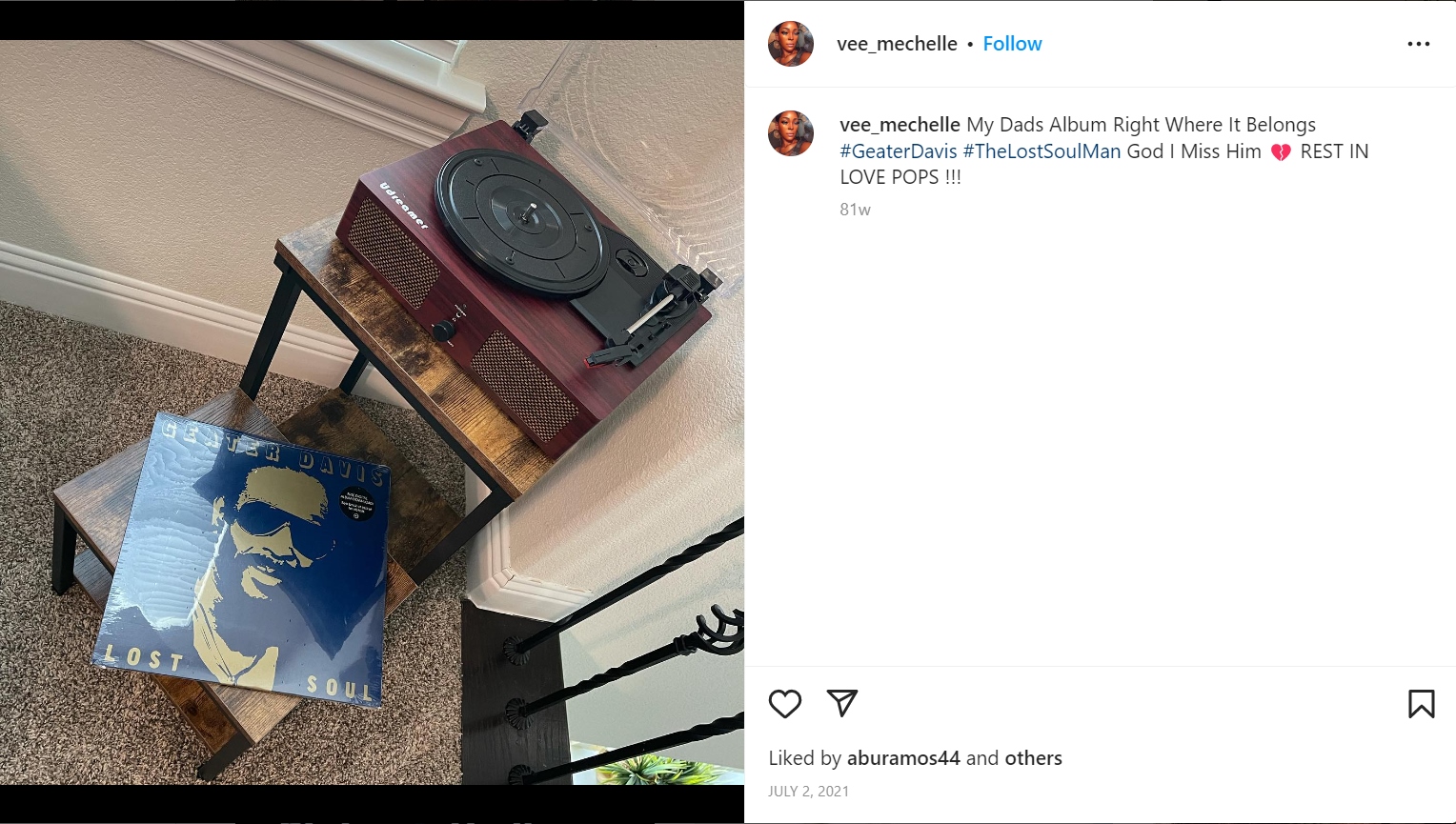 They grew up in Dallas, Texas and had grown up in a nice family with problems of their own. Vee, a mum of ten, underwent a tough time in her life when she had a severe heart attack, but she is a brave and strong woman who survived all the hardships that life threw at her. The same goes for Ashley, mum of two boys who had to face the dark times of battling fibroids and had an unexpected total hysterectomy which made it impossible for her to carry children.
Ashley and Vee's Profession
Apart from being reality TV stars, Ashley and Vee have day jobs and do a pretty good job at it. Ashley is working towards being a mortician. She is an entrepreneur and living her best mom life, rocking it on her own. Vee, on the other hand, Vee is a Celebrity Fashion Stylist, an Image Consultant as well as a business owner. She is often caught wearing expensive labels, including Steve Madden, as well as affordable clothing, styling them as high-end.
Who are Ashley and Vee Dating?
Reportedly, Ashley is happily single and just wants to focus on herself and her children, which brings joy and happiness to her life. On the other hand, Vee is going strong with her long-term partner, Demetrius, with whom she is currently engaged, and is set to make each other their forevermore. There is seemingly some conflicts between Demetrius and Vee as the latter agreed to carry Ashley's baby as a surrogate mother, while Demetrius is absolutely not on board with it. Whatever follows, we hope the best for Ashley and the couple.
Read More: Jordan and Randi From Extreme Sisters: Everything We Know