NBC's 'Dateline: After the Party' chronicles how 28-year-old mother of three, Ashley Fallis, died inside her Evans, Colorado, home on 2011 New Year's Eve. While the victim's family claimed she was murdered by her spouse, Ashley's husband told the authorities she took her own life. The episode interviews the family members and the investigators handling the investigation to provide a clear and concise view of what might have happened. If you're interested in finding out more, here's what we know.
What Happened To Ashley Fallis?
Ashley Ann Michelle Raguindin Fallis was born to Jenna Fox on October 8, 1983. She married her high school sweetheart soon after graduation and had two daughters — Madelynn and Jolie. Ashley's adoptive father, Joel Raguindin, and her mother, Jenna, loved their daughter. After the end of her first marriage, Ashley, still just in her early 20s, and her two daughters, under ten, moved back home, and their close relationship grew tighter. Now a single mother, Ashley worked hard as a respiratory therapist, striving to provide a good life for her kids.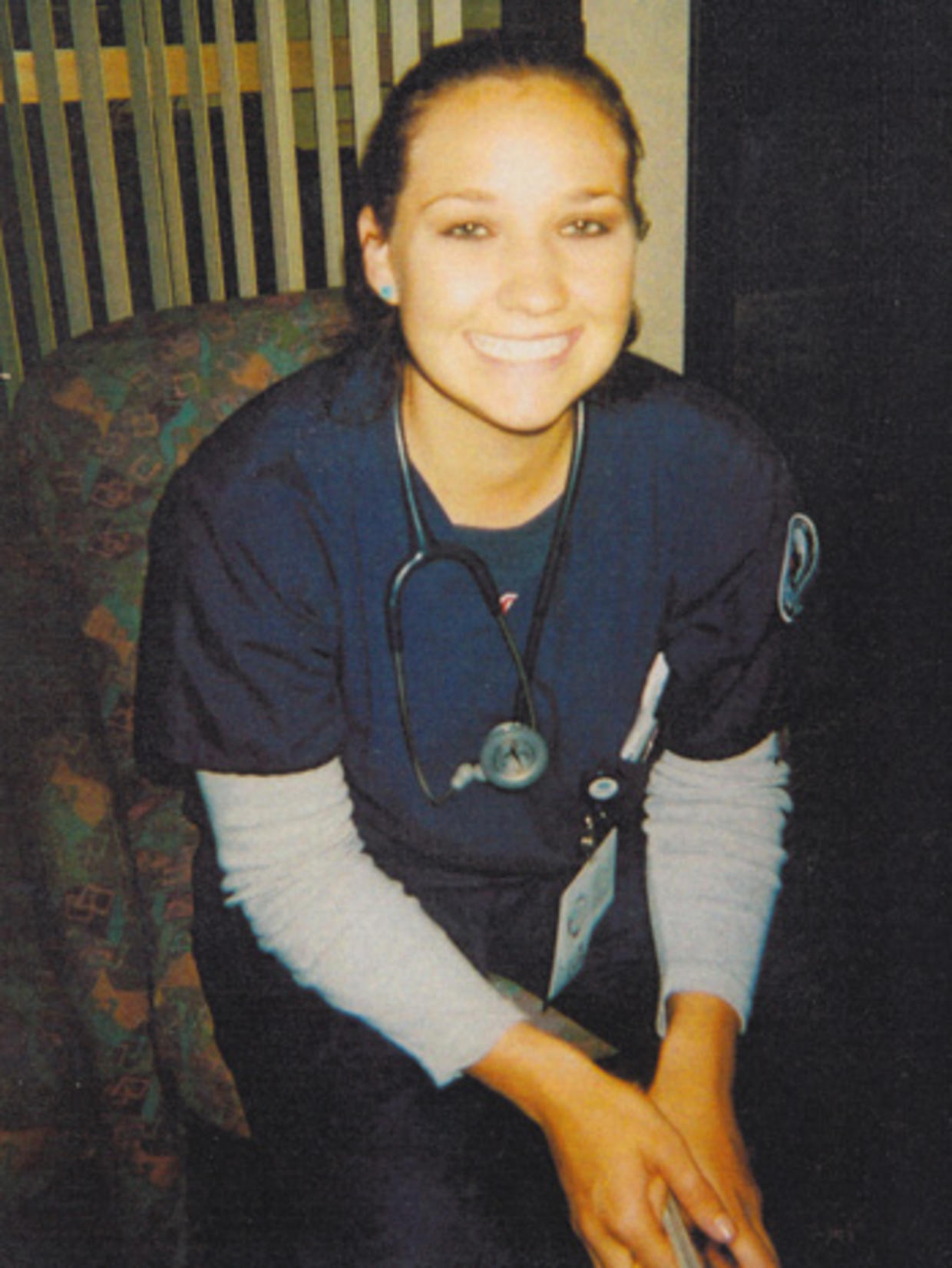 Jenna and Joel described their daughter as "vivacious and funny," with her mother emphasizing, "She just loved her family, and she loved life." Joel recalled how close Ashley was to her mother and stated, "To be honest, they were like best friends." She met Thomas "Tom" E. B. Fallis in April 2007, and the responsible young man seemed ready for a family. Joel recounted, "It seemed like their relationship progressed really quickly." True to her father's emotions, Ashley became pregnant months into her new relationship with Tom.
Jenna reminisced, "I think — it was a way for them to feel more connected to each other in too short of a period of time." Ashley gave birth to her son, Jake, in early March 2008, and two weeks later, she and Tom married on March 27, 2008. Soon, Tom adopted the two girls after their biological father gave up his parental rights. However, Ashley's family felt it was all moving too fast, with the couple knowing each other for a very brief period. Joel recalled, "We were unhappy about that, and we had actually tried to talk Ashley out of it."
The parents stated they had noticed some disturbing aspects in Tom's behavior, with Jenna explaining, "I didn't like — his mentality of — being right all the time and fighting all the time and — the aggression." After getting married, Tom and Ashley settled in Evans, a small town settled about an hour north of Denver. While Ashley worked as a respiratory therapist, Tom secured employment at the local prison, where he worked as a corrections officer with the Weld County Sheriff's Office.
According to the episode, Ashley's parents and Tom always had an underlying friction, and Ashley was caught in the middle. However, the pressure on her increased when her toddler, Blake, was diagnosed with hydrocephalus — a chronic condition where fluid builds up in the brain. She had to take constant care of him while researching treatment options. Over the next few years, Blake had to undergo several minor and major surgeries, and all the ensuing stress and medical expenditure took a toll on her marriage.
When asked whether she thought Ashley was "depressed," Jenna replied, "No, I think she was anxious and concerned, and she would — had a lot on her plate and — I think overwhelmed." Joel added, "I would say that they were definitely going through some hard times." According to the episode, the stress got to the point where the couple was considering divorce, though Tom told the police that things were on the mend as the holidays approached. He claimed they had been going to counseling, and Ashley was taking medication.
How Did Ashley Fallis Die?
The Fallis family planned to host a New Year's Eve bash to usher in 2012, and more good news followed when Ashley thought she was expecting. According to Tom, she even stopped taking medication as a preventive move. However, misfortune befell when Ashley began to bleed and believed she had miscarried on December 31, 2011. But they forged ahead with the party and were even seen dancing as the ball dropped. The show mentioned that things took an ugly turn when Tom became angry after Jenna's brother reportedly offered Ashley marijuana.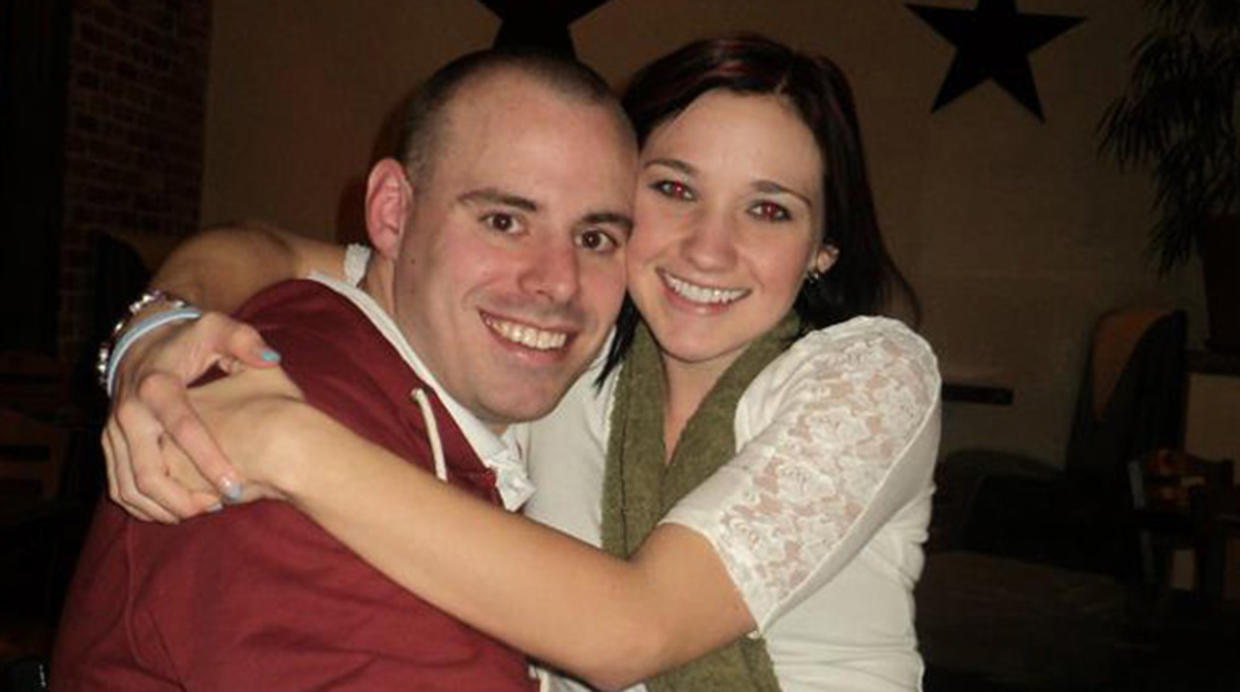 Ashley's parents remarked they were the last to leave the party around 12:40 am on January 1, 2012, as they waved their daughter goodbye. That was the last time the 28-year-old was seen alive, with Tom calling 911 approximately ten minutes later to report his wife had allegedly shot herself. The first responders reported seeing a bloody Tom holding the wound in Ashley's head and quickly transported her to the hospital, where she succumbed to her severe injuries a few hours later.
Though Ashley's autopsy showed she had not smoked marijuana that night, Tom claimed they got into a bitter argument after the kids fell asleep. He stated he was in their closet changing clothes when he allegedly heard the sound of a gun being loaded across the room. Tom alleged he rushed out and found Ashley shooting herself with her .9mm Taurus handgun. Though Ashley's parents questioned Tom's story and there was some circumstantial evidence against him, the Evans Police Department ruled Ashley's death a suicide and closed the case.
The case remained closed till April 2014 when Justin Joseph, a CBS News consultant, published a news break about how a young next-door neighbor, Nick Glover, claimed to hear Tom confessing to shooting his wife. The authorities arrested Tom in November 2014 and charged him with second-degree murder in Ashley's death. His trial began in March 2016, but a jury found the former Colorado Deputy not guilty. While Evans Police publicly deny any wrongdoing, Ashley's mother sued several law enforcement agencies handling the investigation.