Investigation Discovery's 'Unusual Suspects: New Years Evil' narrates how perpetrators gruesomely raped and murdered 23-year-old Ashley Kline in Pennsylvania in late December 2003. Her body was found around two weeks later, and the investigators arrested the murderers within a couple of days. If you're interested in finding out more about the case, including the killers' identities and current whereabouts, we've your back. Let's dive in then, shall we?
How Did Ashley Kline Die?
Ashley Lynn Kline was born to Michael D. and Robin R. (Boyer) Kline in West Reading in Berks County, Pennsylvania, on May 17, 1990. She graduated from Conrad Weiser High School in 2008. According to her aunt, Penny Lynn Monteleone, Ashley suffered from lead poisoning as a child and had a mental age of about 15. Her father, Michael, said, "She was very kind, trusting, and adored her brothers. You would have to spend a lot of time with her to catch the mental illness she suffered from."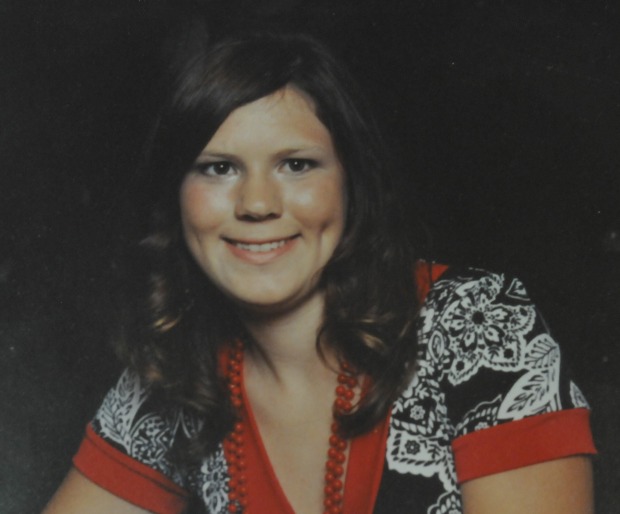 According to the show, Ashley suffered from a significant personal tragedy when she hit her early teens. Her mother became seriously ill following an adverse reaction to prescription medicine. She had since been confined to a nursing facility where she remained in a vegetative state. Ashley's aunt, Penny Monteleone, recounted how hard she took the incident and lost "the bright smile she always had as a child." She added, "Ashley's an inspiration to everyone who knows her. She's just a little too trusting."
Hence it came as a shock when Michael heard from his daughter's childhood friend, Lana Briar, that Ashley was not at her place on January 1, 2014. He immediately reported her missing to the authorities and filed a missing person report. The 23-year-old's body was found in Middle Creek Wildlife Management Area by two hikers at around 4:15 pm on January 12. She had been raped, beaten, stabbed, and set on fire. Michael lamented how the remains were in such a state that the authorities had to use her dental records to identify it belonged to Ashley.
Who Killed Ashley Kline?
According to the show, Michael last saw his daughter at their Robesonia home on December 30, 2014, at around 10 pm. He stated Ashley told him she was going to her childhood best friend Lana Briar's home four blocks away from their residence to help her set up for the upcoming New Year's party. Michael was not worried when Ashley did not return home that night or on December 31. He told the officers that Ashley regularly slept over at Lana's place, and he thought the girls were having fun.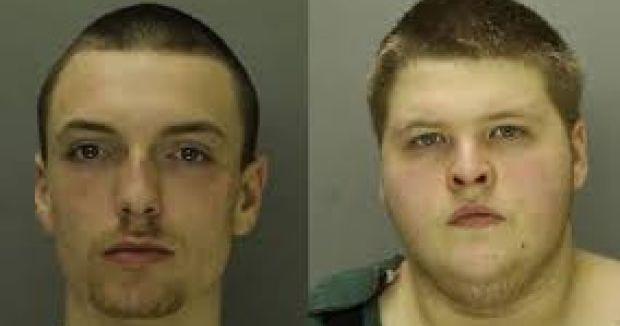 However, Ashley never arrived at Lana's place on December 30 or came to the New Year's Eve party. A worried Lana called Michael on the morning of January 1, 2014, and asked if he had seen Ashley. Michael was crestfallen since he thought his daughter was at Lana's and checked her room to find all her personal belongings, including her laptop, overnight bag, and phone charger, at their usual places. He immediately filed a missing person report with the authorities.
The episode showed how police tracked down Ashley's boyfriend, Wesley Devinshire, who lived around ten miles from her home. According to investigators, Wesley and Ashley had been dating for approximately four years at the time of the investigation. The show also revealed how her last Facebook post was a picture of an open-heart pendant with her and Wesley's names engraved. Wesley worked at a pizza chain and claimed he had not met Ashley for several days.
Wesley worked long hours and saw his girlfriend on weekends only. He said he last received a text from her on December 30 and was planning on meeting her at Lana's party. When Ashley did not show up, he was worried sick and tried communicating with her several times but failed. The police also interviewed her friends, including Ryan Matthew Schannauer, then 20, who was the last person to see Ashley arrive. He claimed they had been watching a movie, but Ashley seemed distracted, and he eventually drove her home.
However, Ryan alleged Ashley was texting someone and got off a block away from her residence, near a parking spot. A jogger found some of Ashley's belongings scattered in a wooded area near Bollman Hat Company's factory in Adamstown on January 2. Amidst her items, the police found a Phillies cap they determined might belong to the perpetrator. According to police sources, the officers found one of Ashley's socks near the factory's water tank, and authorities drained the tanks to look for her body on January 8.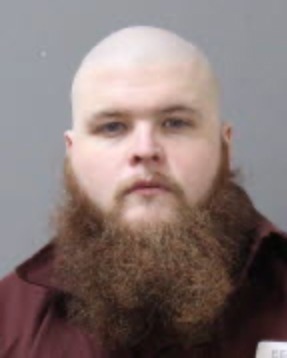 The police also pursued leads, including looking into Wesley, an inmate Ashley corresponded with through her church's PenPal program and a fellow church member who was a convicted sex offender. However, none of the leads panned out until her body was discovered on January 12. The overkill nature of the murder suggested Ashley knew the perpetrator, and the police requested all gas stations to send them video surveillance footage of customers buying gas on the night of December 30.
Scouring through hundred hours of footage, the police had a breakthrough when they noticed a suspicious individual buying gas from a station a few miles away from where the body was found. He was wearing an identical Phillies cap, and they enlarged the video to identify him as Adam Morning Star Lynch, then 21, of Reading. State judicial records showed Adam previously served time in prison for theft and robbery in Berks and Lancaster counties.
Where Are Ryan Schannauer and Adam Lynch Now?
The police brought in Adam Lynch for questioning, who promptly blamed Ashley's childhood friend, Ryan Schannauer, as the perpetrator. When the officers examined Ryan's car, they found ample evidence linking him to the murder, including Ashley's footprint on the window and her broken pendant on the car floor. Ryan was brought down to the station and blamed everything on Adam. The detectives were still processing charges when Adam's girlfriend came to the station and handed them their final breakthrough.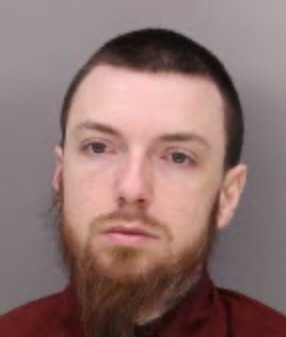 According to Adam's girlfriend, Ryan and Adam were involved in the murder. The prosecution alleged Ryan wanted a relationship with Ashley, who turned her down. Fueled by sexual jealousy, he plotted for several months with Adam before abducting her on December 30. After Ryan raped her inside his vehicle, he and Adam dragged her out, beat and stabbed her, and set her on fire. The medical examiner reported Ashley had soot in her lungs, indicating she was still alive when she was set ablaze.
Court affidavits stated the duo returned on January 8 to burn the body more decisively. Ryan and Adam avoided the death penalty by pleading guilty to one count each of homicide, arson, abuse of a corpse, and conspiracy to commit all three of those crimes. They were sentenced to life plus up to 40 years in prison in December 2014. According to official court records, 30-year-old Ryan is incarcerated at the State Correctional Institution in Rockview, while 30-year-old Adam is serving his sentence in Huntingdon.
Read More: Stephanie Bennett Murder: Where is Drew Planten Now?