The stars who appear in TLC's 'My 600-lb Life' are so overweight that they need to go through gastric bypass surgery in order to cut off their extra pounds. Although in most cases, the results are positive, for some morbidly obese people, the journey is not so smooth. They suffer from issues, following the process. This was the case with Ashley Reyes, who appeared in the fifth edition of the reality show. But was she able to overcome her post-op complications? And where is she now? Let's find out.
Ashley Reyes My 600-lb Life Journey
When Ashley first appeared in 'My 600-lb Life' in 2017, she weighed a massive 668 pounds. Extremely depressed and frustrated, the then 30-year-old from West Hills CA, introduced herself by saying that she felt like a monster. She was also filled with guilt for becoming a burden on her family — comprising her husband Daniel and mother Blanca. And like most other stars who appear in the show, Ashley's unhealthy bingeing on junk food was the result of childhood trauma. She was a victim of sexual abuse at the age of 12 and hence, she started eating nonstop as a means of coping up.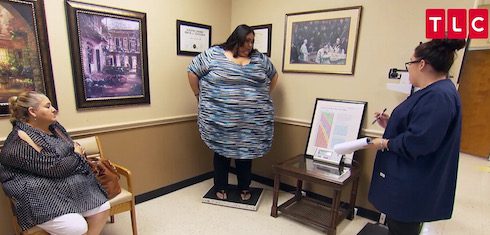 Ashley also said how her weight was causing a rift in her marriage. She said in her episode: "It strains my marriage that I can't be romantic with him, that we can't express our love the way we want to, but I just don't want him to see me….It's been such a long time that [Daniel] has taken care of me, that I can't give back." She added: "I feel disgusted by myself — and how could he not feel that for me too?"
In order to turn around her life, Ashley finally decided to meet Dr. Nowzaradan and after following his prescribed diet, she saw quick results. She first lost 54 pounds quickly, was approved for the surgery, and then cut another 106 pounds. However, her procedure came with psychological effects, with Ashley complaining that she felt sick constantly. When Dr. Now could not find anything wrong with her health, he suggested her to go for therapy. This is when it was diagnosed that the star was suffering from food deprivation.
Where is Ashley Reyes Now?
On a good note, Ashley did not give up on herself after her successful weight loss, following the operation. She continued (and still does) to stick to a healthy regime. When we again saw her in 2018 in 'My 600-lb Life: Where Now?', she had lost a total of over 300 pounds. But this came with another complication. Her loose skin needed surgery as it was causing chaffing and pain.
Ashley explained in the episode: "I had gotten up to 700 pounds. And now my body is stretched and disfigured and it's depressing to see. So my next big goal is to get all this off as soon as possible because I know I can't stand to let this all hang on my body….I'm working so hard to lose weight and get to a better place." On the personal front, Ashley and Daniel's marriage appeared much more fulfilling. You can check out a picture of the couple below: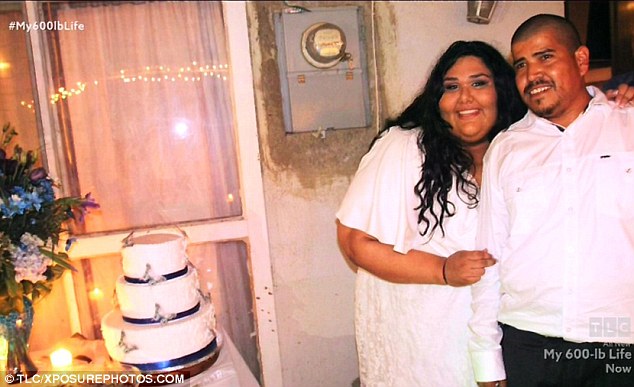 As far as a recent update on her status is concerned, here's the thing. Ashley is not active on social media and this might be mainly because she wants to concentrate on herself. We have seen her stretching her limits to leave behind her tragic past. And we are sure that she has not allowed herself to fall back into old habits.
Read More: Where is Tanisha Cleveland From My 600-lb Life Now?