This might sound familiar: humans are struggling to survive in a world full of deadly monsters the society is divided into unruly classes, and there is this one character who is still waiting to reach his/her true potential. In the world of anime, you'll find many shows that work along similar lines; however, initially, 'Assassins Pride' seems to be a little different.
Despite being a fantasy anime, the main focus of the show is mostly on the relationship that is forged between two of its main characters—Melida and Kufa. For the most part, it's the development of this relationship that makes you stick to it throughout its runtime. Unfortunately, apart from that, 'Assassins Pride' is more or less of wasted potential. As promising as it may initially seem, it simply lacks the brilliance that one would expect from it.
Assassins Pride Season 1 Release Date
Season 1 of 'Assassins Pride' premiered on October 10, 2019 and with a total of 12 episodes, it ended on Dec 26, 2019. To know more about the prospects of its renewal, check out our preview of its 'Season 2'.
Assassins Pride Season 1 English Dub
You can watch all the episodes of 'Assassins Pride' on HiDive, VRV, Crunchyroll, and AnimeLab.
Assassins Pride Season 1 Recap
Vicious creatures, known as the lycanthropes, have infested the world and humans are on the brink of extinction. Forced to seek shelter, the remnants of the human population now reside in the city-state of Flandore, where each city block is surrounded by a glass dome. Since the world outside is still being ruled by the monsters, the only way humans can travel between these domes is through trains.
Even within the walls of these domes, humanity is divided into two classes—the nobles and the commoners. The nobles, apart from being descendants of royal families, also possesses the unique ability to manifest "mana". This allows them to attain supernatural powers that can be used for fighting lycanthropes. Melida Angel is a young girl who was born to a commoner mother and a noble father and till now, she hasn't really been able to manifest any of the supernatural abilities that are expected from her. So in the hope of awakening her true potential, she is sent to an Elite Academy where other nobles train.
Melida's grandfather, who is another noble, orders assassin Kufa Vampir to personally tutor Melida and find out if she's truly capable of becoming a true noble or not. Kufa is also secretly ordered to assassinate her if he figures out that she does not have what it takes to become a pure-blooded noble. With this, Kufa's ensues his training with the young girl and it does not take him long to learn that she is not a noble. However, her undying spirit really inspires him and he decides to help her out.
Assassins Pride Season 1 Review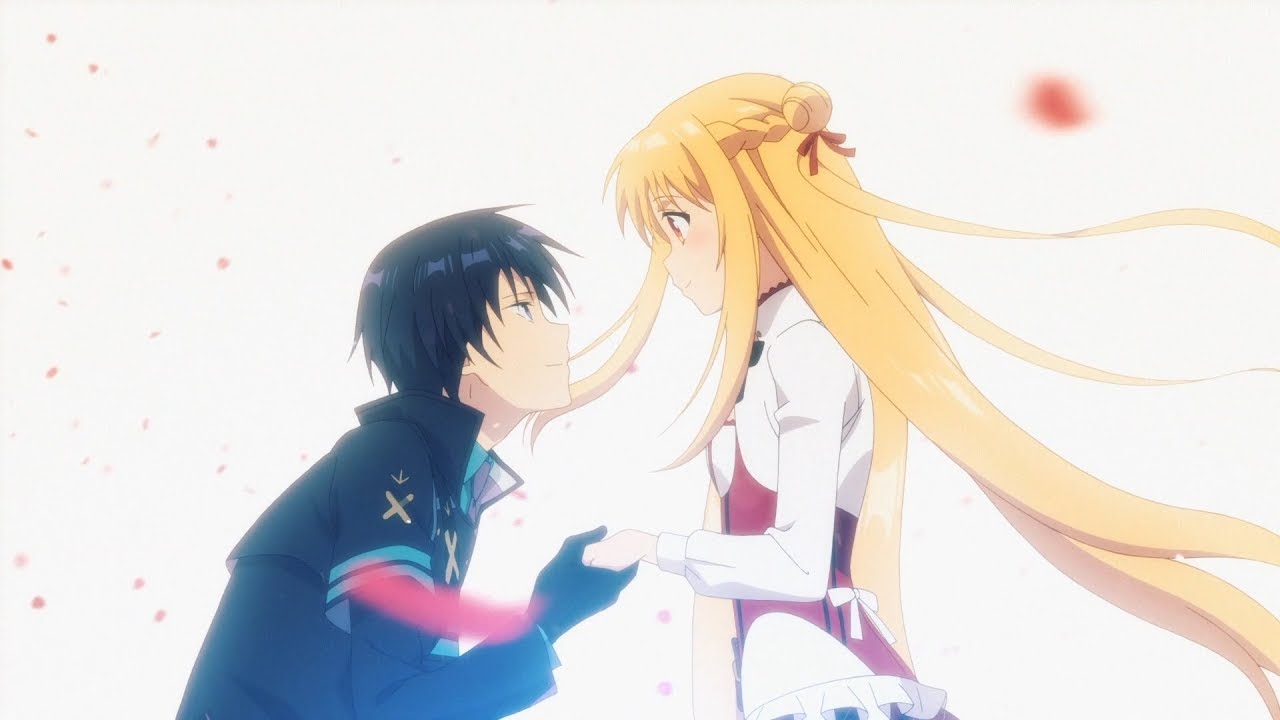 Let's put it this way: just because an anime has an intriguing premise does not really mean that it is destined for greatness. 'Assassins Pride' here is the perfect example of that. In a world of typical anime shows that barely offer anything new, I initially found the premise of 'Assassins Pride' quite intriguing. However, what's really frustrating to see is how it fails to execute this in the best possible way. As a viewer, the first few episodes perfectly met my expectations, but what followed was a poorly written story that failed to draw any connections between its sub-plots and its overarching storyline. And since I'm not too familiar with its original source material, I can't be too sure if it is just a poor adaptation or if its source material is to be blamed.
Beyond the common opinion surrounding this anime, what I personally like about it is the development of its characters. Sure, Melida's progress with her training seems a bit too swift and even Kufa, as a character, is too overpowered. But it's Melida's undying will and fighting spirit that can be really inspiring at times. And in a world that is ruled by corrupt powerful forces who are willing to do anything just to retain their hold, it's pleasant to see how Kufa decides to defy the norms of his world and secretly tries his best to help Melida. The relationship between the two characters might seem a little cold at times but I really appreciate that no form of romance is enforced in it (yet).
From an animation standpoint, since it comes from fairly low caliber Studio named EMT Squared, there isn't much you can expect from it. Even so, the Studio has done a pretty decent job when it comes to its depiction of an aristocrat society. Overall, 'Assassins Pride' is just a conventional mediocre anime that could've been great, but will now be forgotten a bit too soon. It is certainly not unwatchable and maybe, just maybe, if it is being considered for a second season, we might get to see its true potential. I won't keep my hopes too high though.
Read More: Assassins Pride Season 2 Preview