Discovery Channel's 'Auction Kings' is an American reality show that follows the operations of Gallery 63, an Atlanta-based auction house. The show provides viewers with a behind-the-scenes look at the world of auctioning unique and often valuable items, ranging from historical artifacts and collectibles to rare antiques and modern curiosities. It delves into the interactions between the auction house staff, appraisers, and customers, providing an engaging blend of history, valuation, and entertainment. The show premiered on October 26, 2010, and after running for four seasons, it wrapped up its final episode on May 16, 2013. It has been a long time since then and if you are curious to know about what the cast members are up to these days, we have you covered. Let's delve into the details, shall we?
Where is Paul Brown Now?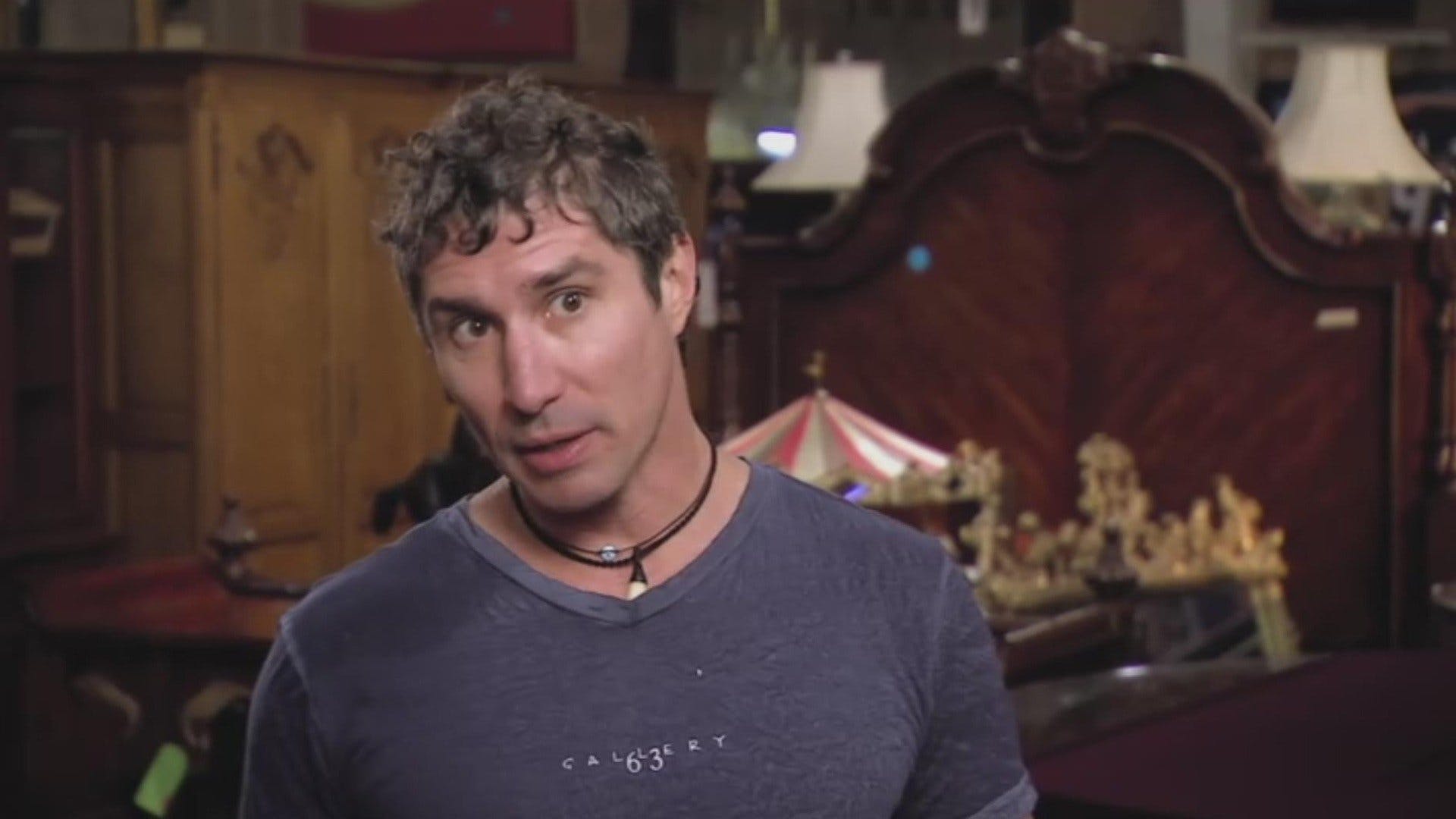 Paul Brown bought Gallery 69 in 2005 as it was a subsidiary of his family's Red Baron Antiques in Roswell. In 2009, after the Channel sent him a flip camera to send a recording of a normal day at the gallery, he did not know that it would roll into a 26-episode contract with them. His appearance and demeanor were quite different from a regular gallery-owner in the show and that is what made him relatable to a larger demographic and caught the attention of the audience.
After the show ended, Brown went on to host Endless Yard Sale for GAC but was pulled back into the auctioning business after filming just the pilot. The last reported sale that Brown made an appearance at was the Premier Spring Estate Auction on April 6th, 2021. He is a cancer survivor and he overcame the deadly disease in 2018. He married Linda Wood on November 10, 2011, and the couple are still married. Brown has a lot of fun and fulfilling years ahead of him and we wish him all the luck.
Where is Cindy Shook Now?
The fan-favorite office and inventory manager hails from Georgia and started working with Brown in the early 1990s itself. Interestingly, she rose the ranks in the gallery and had started working there as a furniture cleaner but was tagging and cataloging all items in the capacity of manager when the show aired. Her pleasant and rational demeanor made her very likable and her hard work resonated with the audience.
After 'Auction Kings' concluded, Cindy starred as Gloria in 'Prodigal The Aftermath' which was released in 2015. Unfortunately, she passed away on February 24, 2021, at her residence in Parkersburg. She was married to Darian Lewis Webb for 27 years and had two sons, Kyle Lewis Webb and Owen Raymond Webb. She also had a little grandson Tyson Lewis Webb. She led a beautiful and happy life and we pray that she rests in peace.
Where is Jon Hammond Now?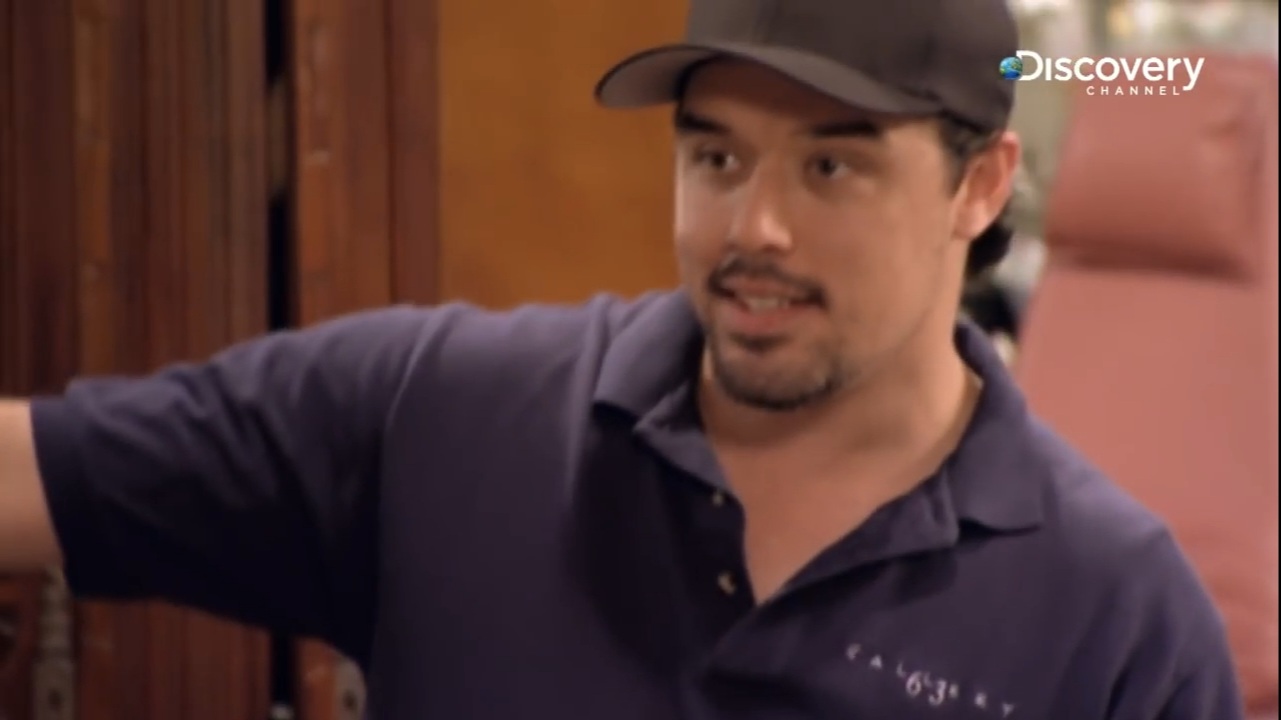 Jon Hammond is the assistant manager and the picker in the gallery. He helps in processing and detailing the items that came to the gallery and also travels to procure items from different parts of the country. The listing for the job was posted on Craigslist and there was no mention of it being a job for a TV show. Hammond was one of the hundred applicants for the job but he was able to secure it owing to his perseverance and ability to stand out. Not much is known about Hammond after the conclusion of the show. His IMDB page says that he is married to Whitney Hammond and the couple has three kids together. We are hopeful that he is living the best version of his life and will continue to succeed in whatever endeavor he chooses to undertake.
Where is Delfino Ramos Now?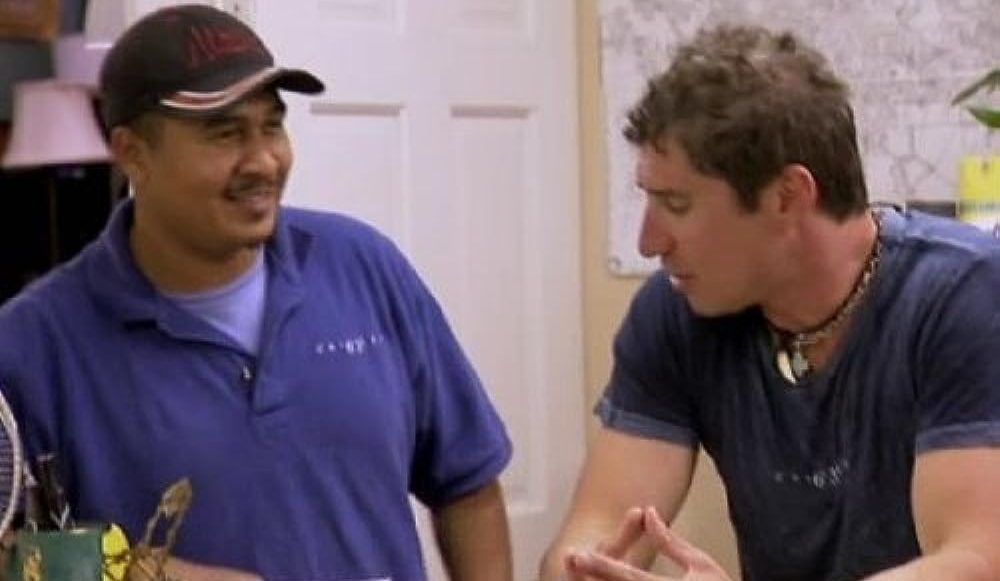 Delfino is the repairman in Gallery 69 and he is responsible for mending and fixing all the items in need so that they could be sold at a higher bidding price. Paul Brown was often heard saying, "Delfino can fix anything!" and it seemed true because of his dexterity and skill. He also started the job on a temporary basis but was able to find a solid and respectful place for himself due to his brilliance.
According to Delfino's Facebook profile, he continues to work at Gallery 69 and is as steadfast and impressive at his job as he ever was. Along with Cindy Shook, he was cast in the pilot of 'Southern Belle Auctions, ' which was shot at Braxton's Auctioneering in Loganville, Georgia. He chooses to keep his personal life private and there is not much information available about it. From what we can tell, he is a solid worker and Gallery 69 is lucky to still have him with them.
Where are Jason Brooks and Guerry Wise Now?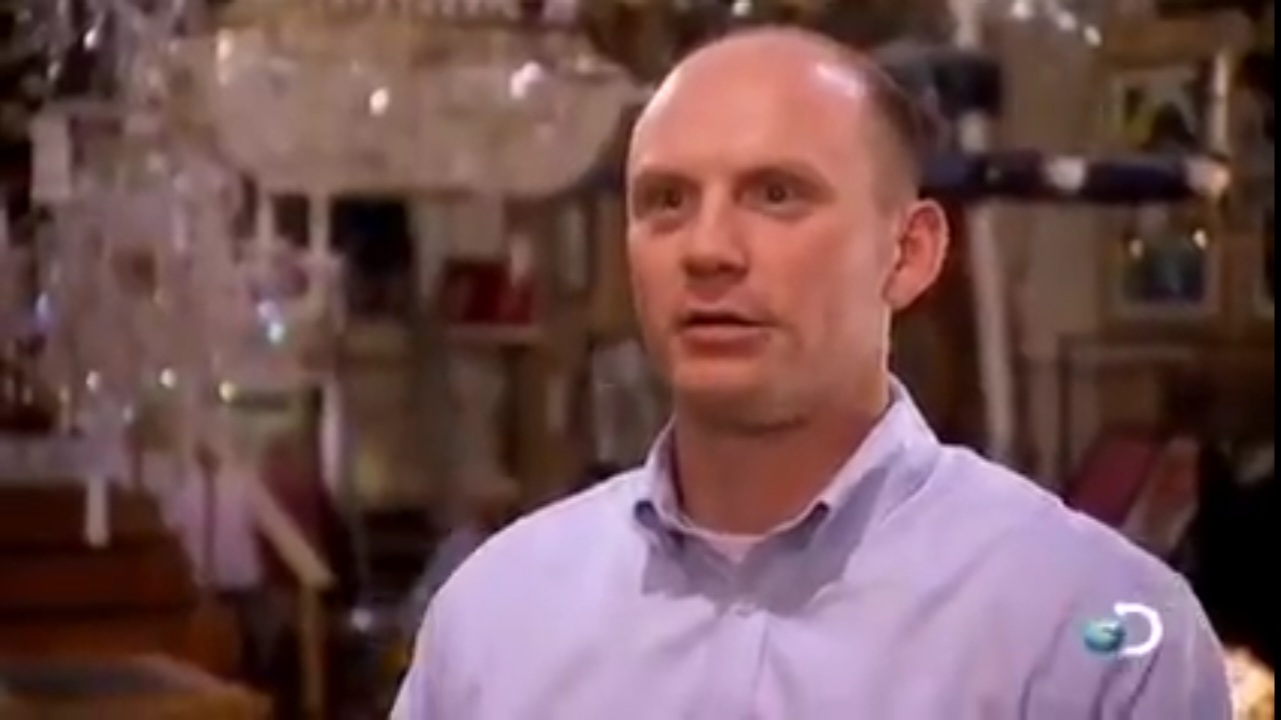 Both Jason Brooks and Guerry Wise are auctioneers on the show. To clarify it more, an auctioneer is a person who conducts public auctions and is typically licensed by the state in which they work. Jason Brooks Graduated from the Mendenhall School of Auctioneering in 1998 and he appeared on the show with Guerry as a permanent cast member.
Jason Brooks is now the owner of Wesley Kay Auctioneers and continues to be in the business. Guerry also is a proud owner of an antique gallery in Cumming, Georgia. Both of them continue to be auctioneers as well and are thriving professionally in their own special way.
Where is Bob Brown Now?
Bob Brown is the owner of Red Baron Antiques in Atlanta, Georgia, and his gallery specializes in antique furniture. He makes frequent appearances on the show, especially in the first two seasons, and is even featured in the initial promotion video for the show. He is known for bringing pieces and items to Paul Brown that were too strange for his shop and was well-liked by the audience for the humor he lent to the show. While the show was being aired, Bob appeared as himself in a TV series called 'Baggage Battles' in 2012. He continues to work at Red Baron and thoroughly indulges in his career of a lifetime.
Where is Elijah Brown Now?
Elijah is the son of Paul Brown and is often seen on the show assisting Cindy and Jon and learning the operations of the auction business in the shadows of his father and his grandfather. He appears in multiple episodes in the background and is also seen doing some office work. He was an adorable little boy on the show but things have surely changed after all these years. He finished his degree in Philosophy from Georgia State University and is also the founder of a firm that offers financial services called The Essence Project.
Elijah has been the owner of Gallery 69 since 2016. His mother, Heather Armstrong, says, "Elijah does a wonderful job putting together auctions. I have found some wonderful pieces! He and his team do a fabulous job with their proprietary technology." He also runs a YouTube channel and frequently posts videos about his journey in antiquing and takes an active interest in comedy and art. There are many bright and rewarding years for him and it seems like he is already on the right path to find success.
Where are Steve and Ernie Garrett Now?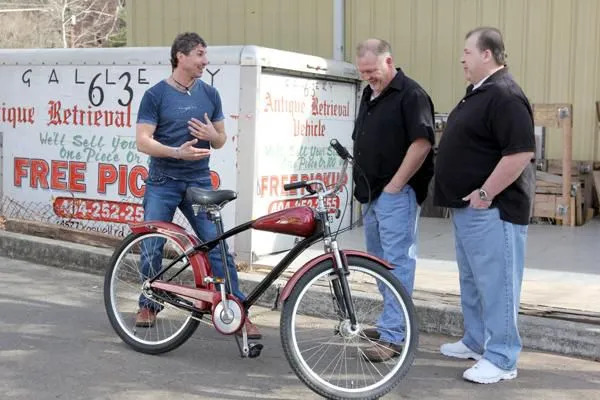 In a press release, the Discovery Channel described the brothers as the "outspoken and outlandish duo," and it is nothing short of the truth. They made a splash on 'Auction Kings' since they started appearing in the show in season 3 as 'antique pickers' and kept fans entertained with their heart-on-the-sleeve attitude. During the show, they toured more than twelve sites in Michigan to find valuable items for Gallery 69.
Ernie pitched a show to the Discovery Channel in 2010 and even shot for 'Treasure Chase' which was, unfortunately, never aired. In an interview with The Voice, Ernie said, "We are not on the show because we want to be on TV or to be famous or anything," said Ernie. "The only reason we are doing this is for the money." They have continued to rise in the industry as appraisers and both brothers are owners of Garrett Brothers Antiques and Collectables in Ray, Michigan.
Where is Dr. Lori Now?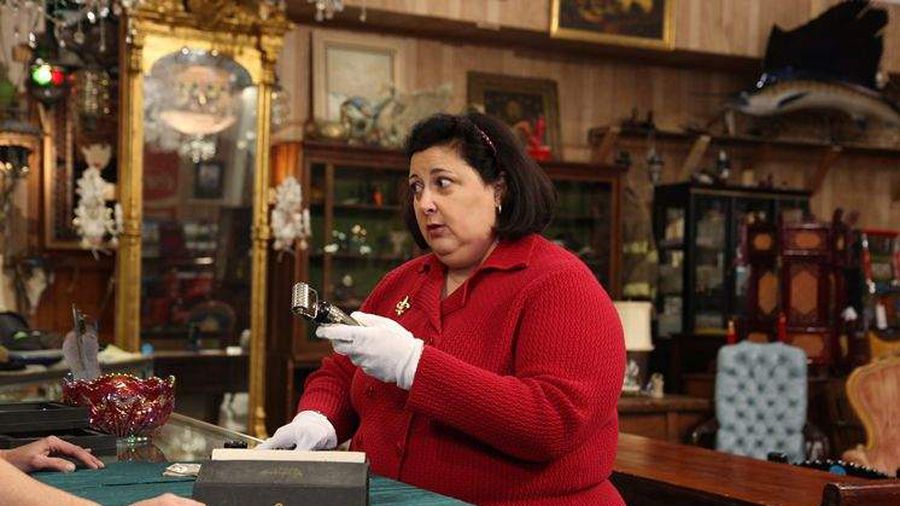 The highly regarded academician and museum director started making an appearance on the show in the third season. She was the antique appraiser and was liked by the viewers because of her humorous personality and educational input about the items showcased in the episodes. Dr. Lori Verderame is a famous TV personality now and has made an appearance in many popular shows such as 'The Curse of Oak Island', 'Strange Inheritance', 'The Tonight Show with Jay Leno', 'The Daily Show with Jon Stewart', 'The Today Show', 'Anderson Live', 'CBS News', and 'Inside Edition'.
She hosted 'Comcast Tonight' from 2008 to 2009 and her roadshow events have become immensely popular. She has her own YouTube channel, which she updates frequently and which chronicles her professional events. There is no stopping for Dr. Lori in the near future as she paves her way for even bigger success and achievements.
Where is Greg Henderson Now?
Greg came on the show as an appraiser of antique guitars and other stringed instruments. Even though he made brief appearances on the show, he managed to catch the eye of the audience with his insightful suggestions. He continues to run 'Greg's Vintage Guitars Atlanta' AKA AVG and pursue his amalgamation of passion for antiquing and guitars. The store is the oldest and most respected guitar and equipment stores in the country and features a wide range of Guitars, ranging from Fender, Gibson, Martin and others. Located at 3778 Canton Road in Marietta, Greg's successful business also deals in amps, effects pedals, and other stringed instruments.
Read More: Major Crimes Cast: Where Are They Now?