Investigation Discovery's 'Caught in the Net: Random Data' depicts how 12-year-old Aynis Vargas lost her life to a senseless gang war in Providence, Rhode Island in mid-June 2013. Over the following few months, the police arrested five members of the Harriet Street gang, and each of them received varying prison sentences following their involvement in the shooting. The case leaves us to wonder how senseless gang fights on the streets result in so many loss of lives every year.
How Did Aynis Vargas Die?
Aynis Vargas' commitment to honesty was evident when she returned the $2 change from a $5 her father, Teomel "Teo" Vargas, gave her for a $3 field trip. Her family claimed she firmly believed in always telling the truth. She had dreams of becoming a pharmacist, chef, or historian. However, she was 12 when she expressed her intention to work part-time at McDonald's or a restaurant when she turned 15. Aynis completed sixth grade at Garden City Elementary School in Cranston, Rhode Island.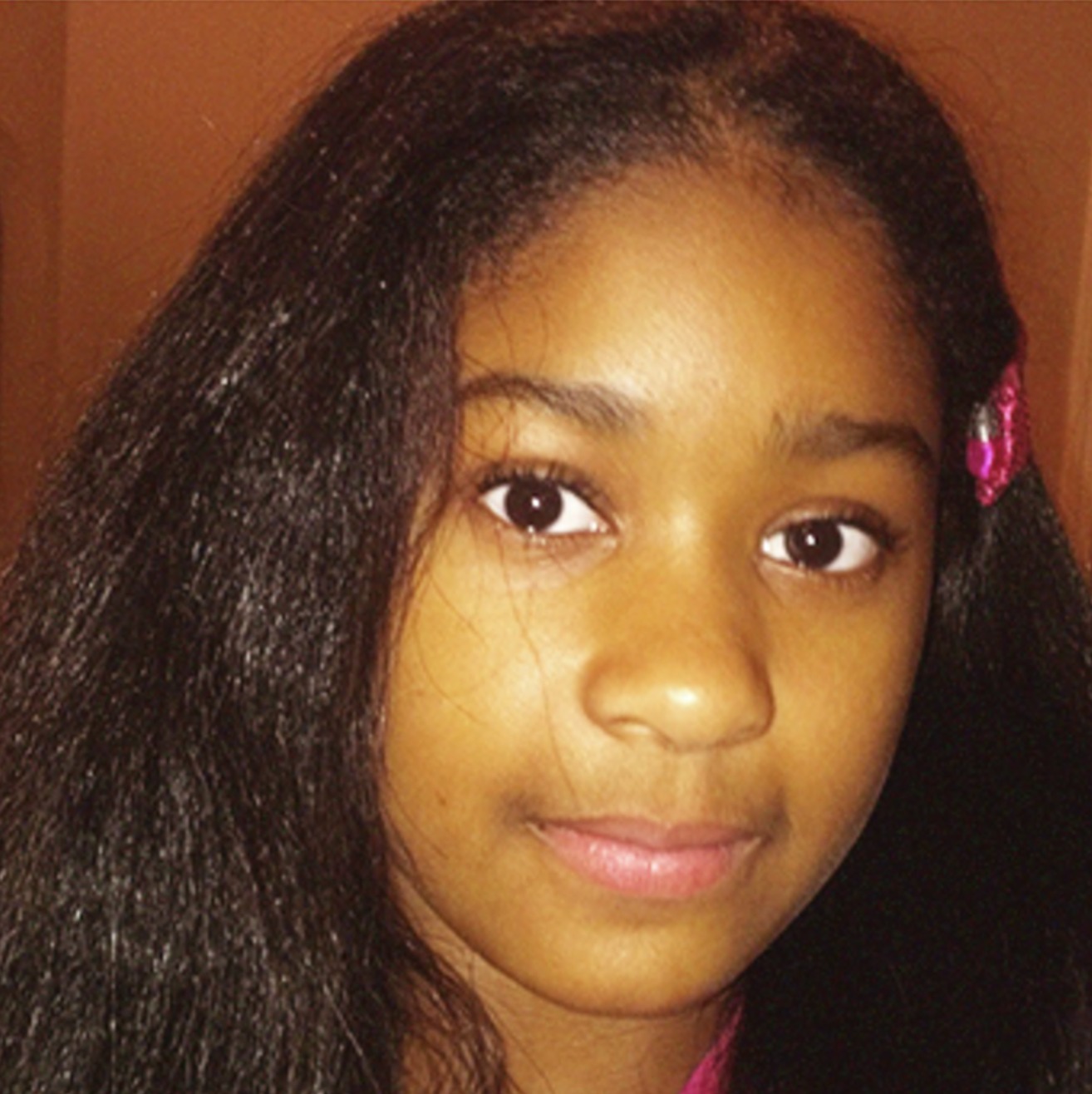 Teomel recollected how Aynis wrote about her desire to grow up with her family and find happiness in her school's memory book. She was described as a "simple" child, maintaining a tidy bedroom and relishing her father's "secret recipe" pancakes. Teomel stated his daughter was an energetic child who liked acting and singing and would have started middle school in the fall. Despite her quiet nature, Aynis appeared in homemade videos with her younger brother, often playfully adopting a British accent.
The sixth grader had an unwavering passion for her natural curly hair and cherished her visits to the salon with her mother. Hence, it was shocking when Aynis, 12, was fatally shot while attending a graduation party at a house on 256 Hartford Avenue in Providence, Rhode Island, on June 15, 2013. Police statted three other women — Vilma Tineo, then 44; Elaine Devargas, then 23; and Eugelyn Cabera-Martinez, then 33 — were also shot. However, all three women survived their injuries and later testified against the killers in court.
Who Killed Aynis Vargas?
Reports cited Providence resident Juliana Conteh had just entered her apartment nearby when the shooting happened. She stated, "I was very scared, terrified. I couldn't even sleep because the moment I opened the door, it happened, and I think it could have been me because the person next to me got shot." Police sources revealed Vilma was treated and released from the hospital on June 16, while Elaine and Eugelyn remained in good and fair condition, respectively. The Providence Police Department officers canvassed the area to gather clues.
According to court documents, the shootings were carried out as revenge for a rival gang, Hartford Soldiers, smashing a window in Ricardo Vasquez's van at Hartford Park. During the court proceedings, James Baum, an assistant attorney general and the prosecutor, explained that Ricardo, Branden "Blaze" Castro, Luis "Didi" Gonzalez, and Angel "Yung Cyph" Valerio were members of the Harriet Street gang, also known as H-Block. They were gathered at the intersection of Harriet and Sayles Streets on the South Side of the city.
The gang members boarded Ricardo's van and drove to the Hartford Park housing project near Olneyville across town. Prosecutor Baum noted Ricardo parked the van across the street from Hartford Avenue, and Branden headed with the handgun to what appeared to be a gathering outside one of the project's apartments. The prosecutor added, "Branden raised his .22 caliber handgun and shot repeatedly." While 12-year-old Aynis died at the scene, the other three women were moderately wounded and survived the shootings.
While Aynis was conversing with her mother, the masked gunman entered the vicinity and fired a shot into her neck. The young girl, mortally wounded, fell into her mother's embrace. Despite appeals from both the families and the police for public assistance, no one stepped forward. However, Branden's actions ultimately exposed his involvement, according to law enforcement. These actions included reporting his minivan as stolen in an attempt to conceal his role and sending incriminating texts to his girlfriend, as detailed in court affidavits.
Where is Branden "Blaze" Castro Now?
The Providence Police Department arrested Branden, then 21, and Ricardo, then 20, the following day, on June 17. Ricardo pleaded guilty to the murder, triple shooting, and conspiracy in late September 2013. Four charges of firing a gun were dismissed under the plea agreement. He was handed concurrent sentences of life for murder, plus 20 years for three counts of assault with a dangerous weapon, and ten years for two counts of conspiracy. He, 30, is imprisoned at Anthony P. Travisono Intake Service Center and will be eligible for parole in 2037.
Branden entered guilty pleas to murder, conspiracy to commit murder, multiple counts of assault with a dangerous weapon, and discharging a firearm during a crime of violence. He was sentenced to two terms of life plus an additional 50 years in April 2014. He declined to address the court or apologize to the Vargas family. The 31-year-old is serving his sentence at the Rhode Island Maximum Security Prison. The two other gang members — Didi and Angel — pleaded guilty to three counts of assault with a dangerous weapon and conspiracy.
Angel was sentenced to 15 years, with 12 years to serve and the remainder suspended with probation. Luis "Didi" Gonzalez, then 19, was sentenced to 13 years, with 7½ to serve in January 2015 for his participation in the shooting. A fifth gang member, Luis "Fat Boy" Gonzalez, then 24, was sentenced to 50 years with 30 years to serve and the remainder suspended with probation in December 2014. The 33-year-old is serving his sentence at the John J. Moran Medium Security Facility and will be eligible for parole in 2041.
Read More: Dean and Tina Clouse Murders Continue to Haunt Even After Four Decades