ABC's '20/20: Dearly Departed' depicts the mysterious deaths of the young Clouse married couple — Dean and Tina — in Lewisville, Texas, in late 1980 or early 1981. While the authorities found their decomposed remains shortly afterward, they were not identified till around four decades later. The investigators used cutting-edge forensic technology to pinpoint their identities and even search for their missing daughter, then an infant. It leaves us wondering what happened to the Clouses and if their daughter was ever found.
How Did Dean and Tina Clouse Die?
Harold Dean "Junior" Clouse Jr. was born to Harold Dean Clouse and Donna Ruth Allen in Kentucky on June 7, 1959. The Clouses shifted to New Smyrna Beach, Florida, where Dean, then 17, spent time with a group of people his family called "Jesus Freaks." They were "cool, bearded Brothers and long-haired Sisters" known for their conversions in Central Florida. Donna was concerned when she found Dean conversing with two Brothers in white robes in their family residence. Although he occasionally traveled with the group, he always returned home.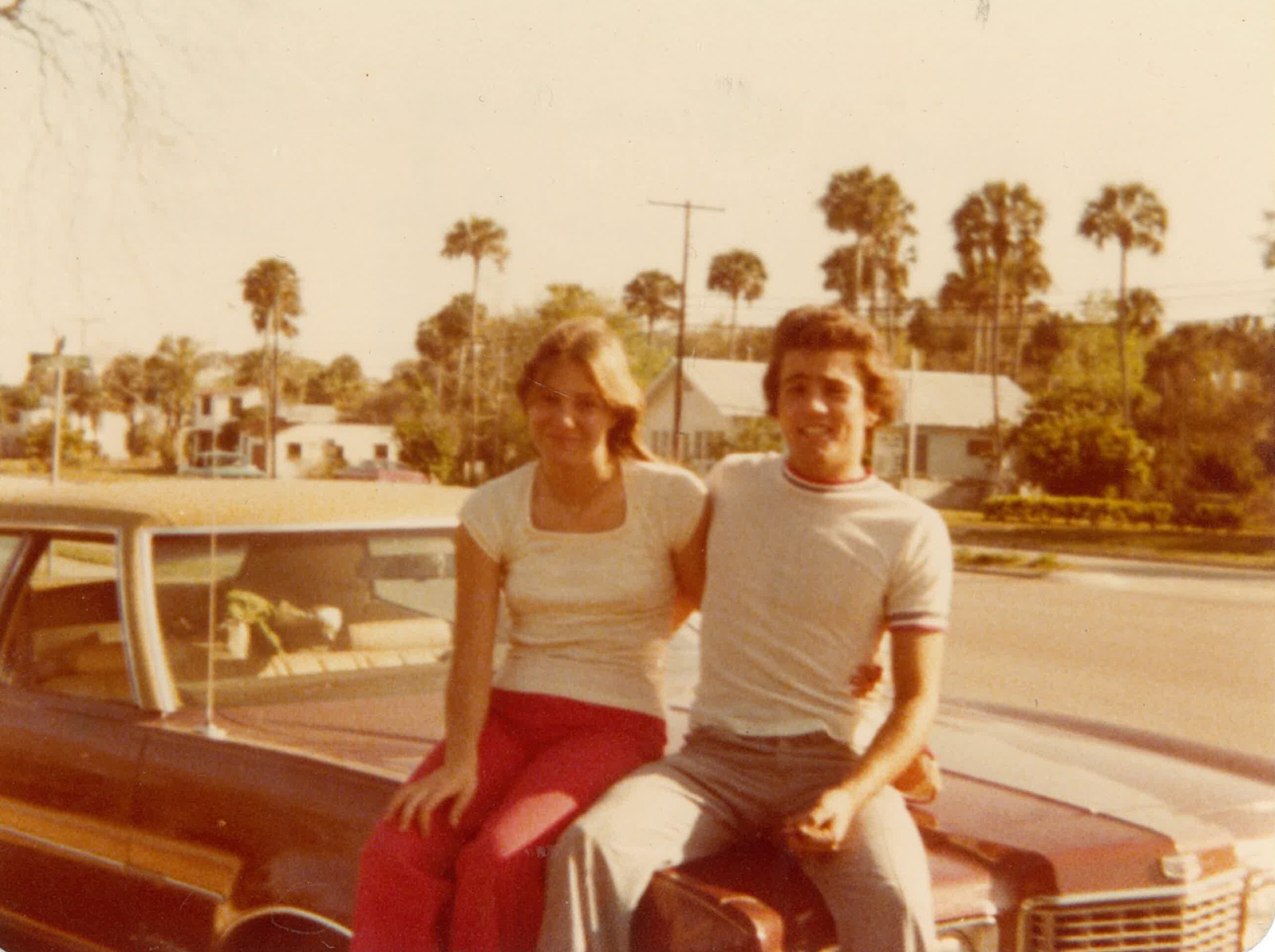 By the late 1970s, the allure of the powerful Jesus People movement began to wane. Dean also drifted away from the movement by 1979 because he had fallen in love with a girl named Tina Gail (née Linn) Clouse. Born to Leslie Roy Linn and Shelby Jean Jones Rogers on September 21, 1963, in Oklahoma City, Oklahoma, Tina was only 15 at the time. However, the young couple shared a strong connection, with Dean's sister already dating Tina's brother (they would later marry). Another link between them was that they had lost their fathers at a young age.
Dean and Tina secretly married at the majestic Volusia County Courthouse on June 25, 1979. Their daughter, Holly, was born on January 24, 1980. Two of Dean's sisters were also married and expecting children, and the three women dreamed of raising their cousins together. However, Dean, who had a talent for cabinet-making, secured a job with homebuilder D.R. Horton and shifted 950 miles west to Dallas-Fort Worth in 1980 summer, borrowing his mother's maroon GMC Concord sedan and packing their belongings and baby.
During the mid-1980s, Dean and Tina relocated to Lewisville — a small, sparsely populated town beside a vast, murky lake. Initially, they stayed with Dean's cousin, but they later secured their residence. However, their financial situation became challenging due to Dean's sporadic employment, resulting in tough times, though they remained content and happy. However, the couple lost touch with their families in late October 1980, just a few months after their move to Texas. They were last seen alive in Lewisville and never heard from again.
The bodies of the Clouse couple were located in a wooded area just north of the Houston city limits in northern Harris County, Texas, on January 12, 1981. The grim discovery was made after a civilian's dog, which had wandered into the woods, returned with a decomposing human arm. This led to search parties being organized to investigate further. The bodies were heavily decomposed and found within proximity to each other. Their deaths had occurred at around the same time, with both having been deceased for anywhere from a week to two months.
The male body was in an advanced state of decay, with partial skeletalization. However, their faces were still discernible enough to create facial reconstructions. Despite the significant decomposition, it was determined that both victims had been murdered. The female had been strangled, while the male had been bound, gagged, and beaten to death. It is believed that the female victim was attacked first, with the male victim attempting to defend her. However, the police could locate the couple's infant daughter, Holly, or her remains alongside her parents.
Who Killed Dean and Tina Clouse?
After weeks of no contact with Dean, Tina, and Holly, a man called the Clouse family in 1981, claiming to have found her maroon GMC in Los Angeles, California. He arranged to return the vehicle to Volusia County, Florida and proposed a midnight meeting at the Daytona Speedway parking lot. A group of women arrived driving the vehicle, and one of them introduced herself as "Sister Susan," appearing to be in her 30s. She requested a $1,000 donation from Dean's mother, who suspected they might have information about her son's whereabouts.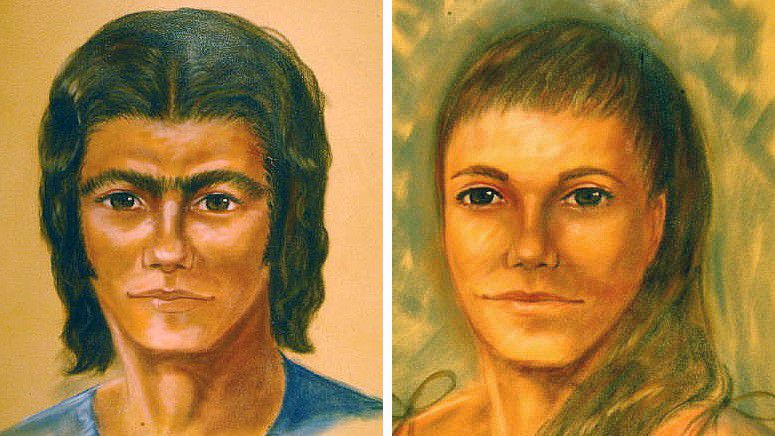 However, all Donna was told was, "He's joined our group, and he's cutting off ties." Both the Clouse and Linn families attempted to report Dean, Tina, and their baby as missing in 1981. Despite the grassroots efforts made by their families to find the missing couple, no substantial progress was made in locating them. The Clouse family contacted Daytona Beach police, but since the couple's car had been returned, their disappearance was treated as voluntary. The Linn family approached the Salvation Army, which kept records of missing persons in the 1970s.
Unfortunately, the non-profit organization never entered into the FBI's NCIC system — a national database commonly used in cases involving unidentified bodies. Over the years, both families reluctantly came to terms with the idea that Dean, Tina, and their baby might be traveling with a group of Jesus People across the country. Even after Dean and Tina's bodies were found, they remained unidentified for around four decades. The initial facial reconstructions failed to yield leads because they had no erstwhile established roots in Texas.
The unidentified victims were laid to rest in the Harris County Cemetery. The bodies were exhumed for DNA extraction, initially to determine if they were related, in July 2011. DNA samples from the couple were finally entered into national databases and were routinely compared against missing persons' reports in FBI databases and NAMUS, a public database. There was a breakthrough in late 2020 when a California-based genetic genealogy organization, Identifinders International, took up the task of identifying the Jane Does.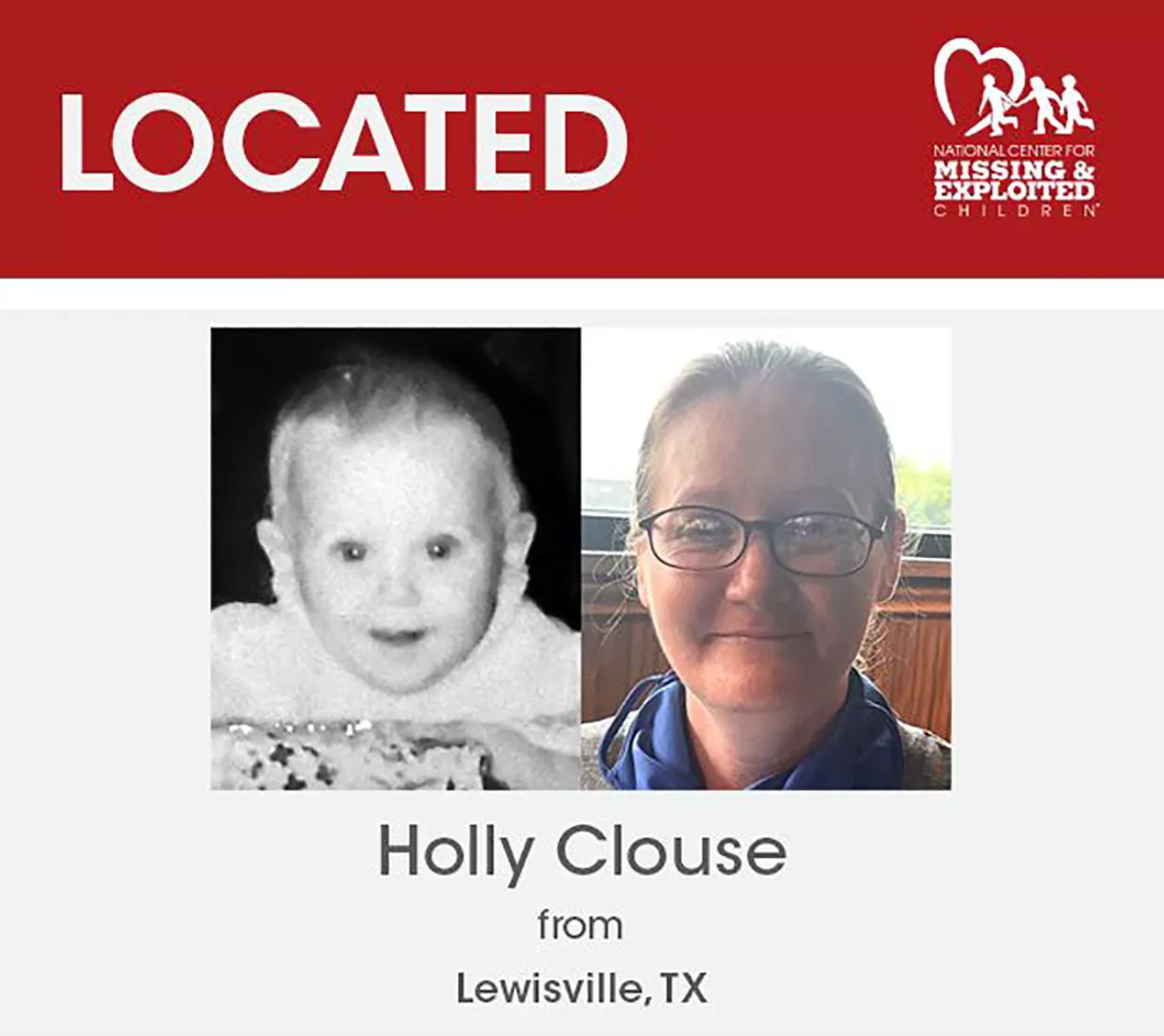 Using genetic genealogy with Gedmatch as the genetic database, forensic genealogists Misty Gillis and Allison Peacock identified Dean within ten days of taking charge, and Tina was recognized shortly after. The Texas Attorney General's cold case unit publicly revealed the identities on January 12, 2021, on the 40th anniversary of the discovery of their remains. The genealogists continued their search for the couple's daughter until they discovered her, then 42, in Oklahoma on June 7, 2022.
Few details about Holly Marie's life have been disclosed to protect her privacy. Reports suggest she has had a content life, including a 20-year marriage, five children, and two young grandchildren. Details about her childhood remain confidential due to the ongoing investigation into her parents' deaths. While the victims' families primarily suspect the Jesus People, no persons of interest have been named or arrests made. The Clouse homicide case remains active in Harris County.
Read More: Lynn Hajny and Tommy Douyette: How Did They Kill John Aegerter?