The DC Universe, through the passage of time has attained a legendary status on the world of comics and literature. While Marvel has now achieved a strong foothold, Detective Comics has been in the picture since decades. Their characters – Batman, Superman, Wonder Woman, Flash, Green Lantern and many more are known to every generation irrespective of the age and generation. However, the aforementioned universe as had several issues on the big-screen. The number of critically panned movies under the DC banner is alarming, 'Superman IV: The Quest for Peace' (1987), 'Batman & Robin' (1997), 'Steel' (1997), 'Batman v Superman: Dawn of Justice' (2016) to name a few.
One of the primary reasons for this is DC's choice of casting. Marvel has struck the nail on the spot with their actor choices, DC has had problem with it. Miscast actors tend to be one of the primary reasons for any film's failure. The audience connect to a superhero though the actor's representation and miscast actors does not help. Here is a list of 12 Badly Miscast Actors in DC Movies.
12. Tommy Lee Jones as Two-Face (Batman Forever)
It's a pity to see this actor on the list. When Bill Finger and Bob Kane created Harvey Dent aka Two Face, it created a wave among fans for its grim and serious character description. The backstory of Two-Face something the audience could sympathise with – An upstanding and righteous district attorney, on the verge of cleaning the Gotham scum of the underbelly is dreadfully scarred on the left side of his face after a mob boss threw acidic chemicals at him during a court hearing. It was easy to sympathise with the "white knight's" indulgence in the world of crime. Joel Schumacher managed to turn him into a comical character who was simply insane and a complete lunatic. Tommy Lee Jones' reputation as an intense actor was completely shafted and his portrayal of the iconic villain lacked depth, development, complexity and gravity. Batman's arch rival came off as a poor man's Joker who cracked mind-numbing and stomach turning jokes.
11. Brandon Routh as Superman (Superman Returns)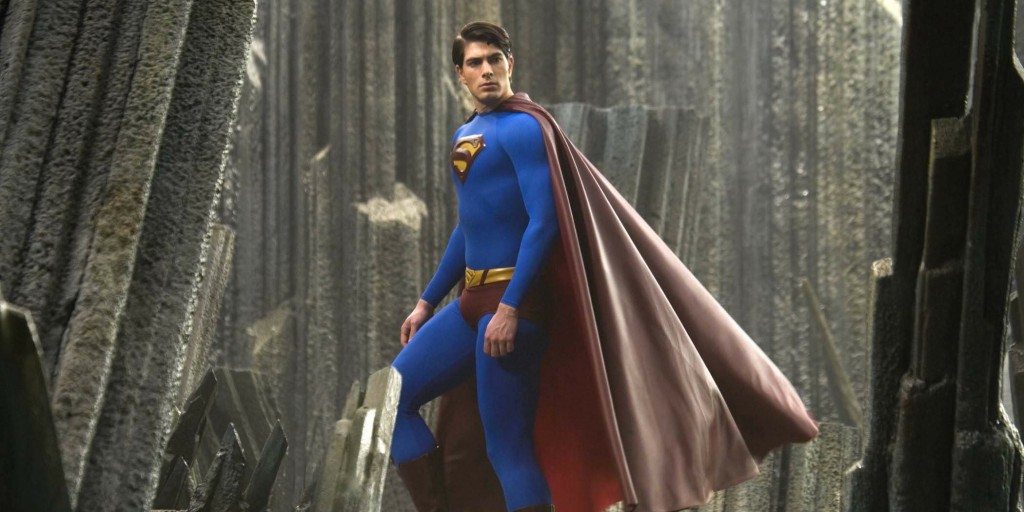 Brandon Routh quite deftly managed to make a superhero that has the capability of flying, has superhuman strength, speed, durability, and longevity, possesses heat vision and freezing breath and enjoys extrasensory powers like X-ray vision look dull. While Kevin Spacey was brilliant in his portrayal of Superman's arch-foe Lex Luther, Routh was not. The only reason as to why he was selected to garb the costume of the icon was because of his stark resemblance with Christopher Reeve.
10. Helen Slater as Supergirl (Supergirl)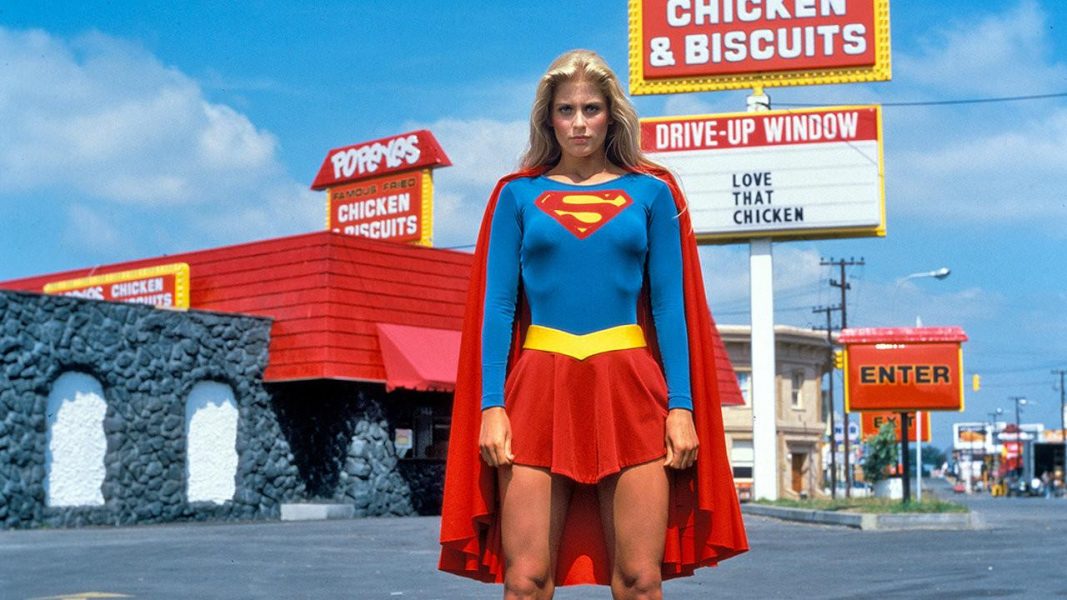 Who remembers this incarnation of the sister of the son of Krypton. This was Helen Slater first role as a professional and proved to be a task too tough to handle. The film was first thought to be a low-budget film where the choice of actress did not matter. However, as it turned out, the movie was about $35 million and that too in 1984 which was a big risk. Things did not help with the fact that Christopher Reeve mastered the Red-caped hero who caught every nuance of the character. Slater lacked all the qualities needed to portray the mighty character and has faded away under the oppression of other actors who have mastered and become proficient at playing DC characters.
9. Ryan Reynolds As Hal Jordan (Green Lantern)
'Deadpool' (2016) was a generation revolutionising super-hero movie in the genre and much of its credit goes to Ryan Reynolds' to-the-point representation of the sarcastic hero. He perfectly articulated the Marvel hero's characteristics and behaviour which earned his much accolade. However, the Canadian actor faced the opposite reactions in his 2011 venture as DC's Green Lantern. Reynolds looked uncomfortable with the green suited character and lacked the defining features and individualities. While many actors are unable to portray their respective roles due to poor writing, Reynolds would've had the same problems even with good writing. What was supposed to be a true personification of Green Lantern's oath, came off as a non-serious, comical and somewhat an irresponsible protagonist.
8. Jesse Eisenberg as Lex Luthor (Batman V Superman: Dawn of Justice)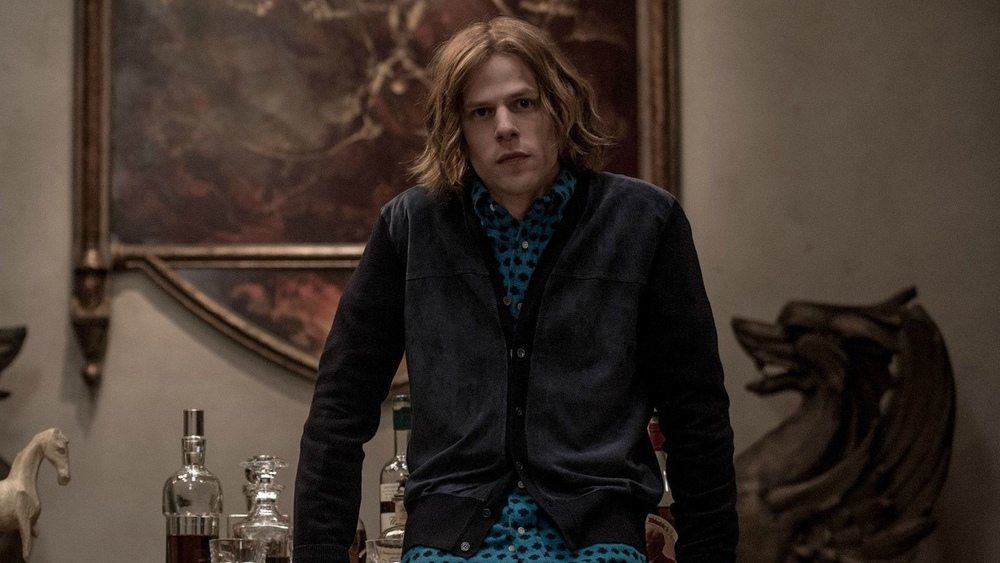 Since its establishment, the DC Extended Universe (DCEU) has often been criticized for its casting preferences. Ben Affleck's Batman, Gal Gadot's Wonder Woman and Eisenberg's Lex Luthor were all questioned upon the announcement. While the former have proved many critics and fans wrong (Come on, Ben Affleck wasn't that bad), the latter's portrayal as the arch-nemesis of Superman was awkward and odd. Jesse Eisenberg is a brilliant actor with talented acting capabilities; however this did not play any role in his Luthor. The actor seemed to have just brought in an element of an over-excited Columbus in 'Zombieland' (2009) and an evil Mark Zuckerberg in 'The Social Network' (2010).
7. Halle Berry as Catwoman (Catwoman)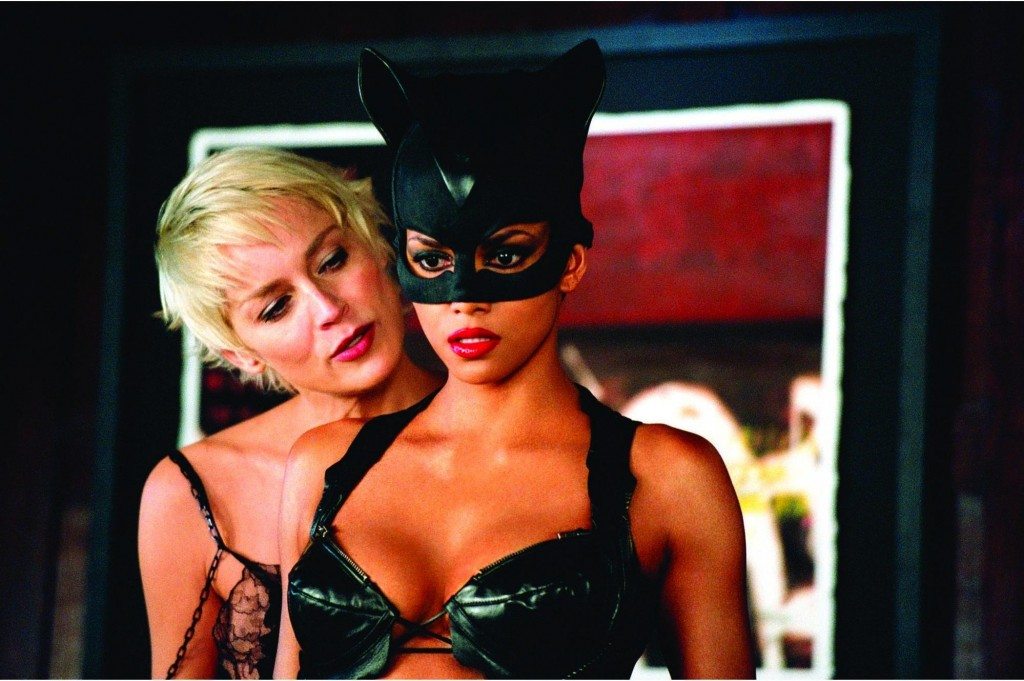 The less said about it, the better. Halle Berry's Cabwoman resulted in her career falling off the cliff. Her acting was heavily panned by audience and critics alike. 'Catwoman' (2004) was pure bad which worryingly depended upon the sexuality of the actress and the character. The script did not help either as the origin story changed her name from Selina Kyle to Patience Philips or her "superpowers" were a result of a cat transferring its powers. Fortunately, Anne Hathaway redeemed this debacle with her version of "true" Catwoman in Christopher Nolan's 'The Dark Knight Rises' (2012).
6. Katie Holmes as Rachel Dawes (Batman Begins)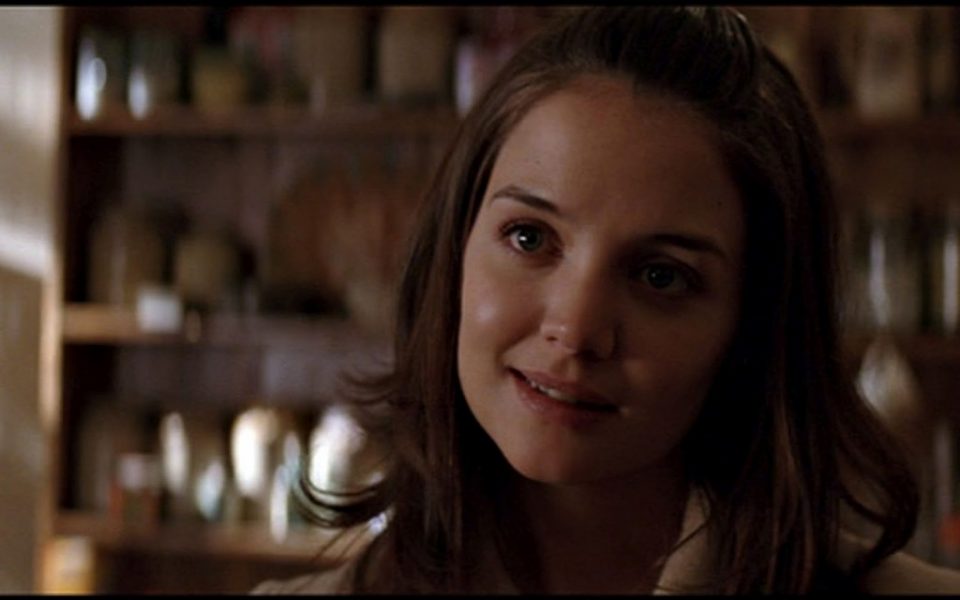 Christopher Nolan's 2005 project introduced us to Rachel Dawes who wasn't a character in DC comics. Batman Begins' character was intended to bring a certain amount of dimension to the alter-ego of Batman. However, Katie Holmes' depiction of Bruce Wayne's love interest came across to audiences as exasperating and irritating. Unlike the other characters of the film, she lacked every quality possible and can even be termed as a "flat character" with no feelings, sentiments and emotions. Holmes was so bad that she became the sole dark patch in Nolan's impeccable record when she was nominated for category of the Worst Supporting Actress at the 2006 Razzie Awards.
5. George Clooney As Batman (Batman & Robin)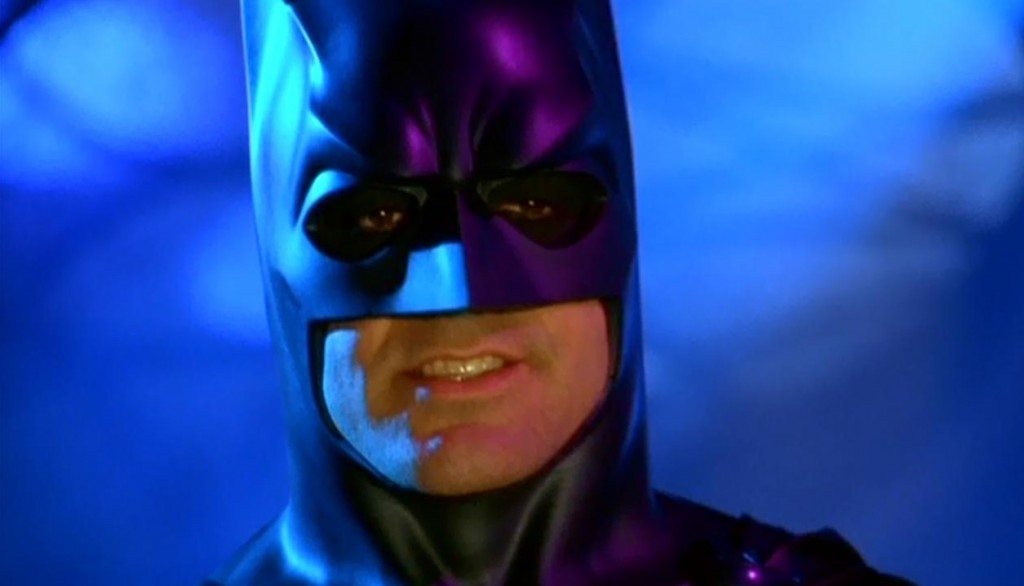 George Clooney seemed to be the perfect choice to play the billionaire-cum-vigilante. His enigmatic and charming personality was just picture-perfect for the amiable Bruce Wayne. But that's it. Clooney missed out on all the grittiness and darkness required for the caped-crusader and the charisma required for Bruce Wayne. The 56 year-old actor himself has expressed his deepest regrets and apologies for a portrayal and movie which single-handedly temporarily destroyed the superhero genre.
4. Kate Bosworth as Lois Lane (Superman Returns)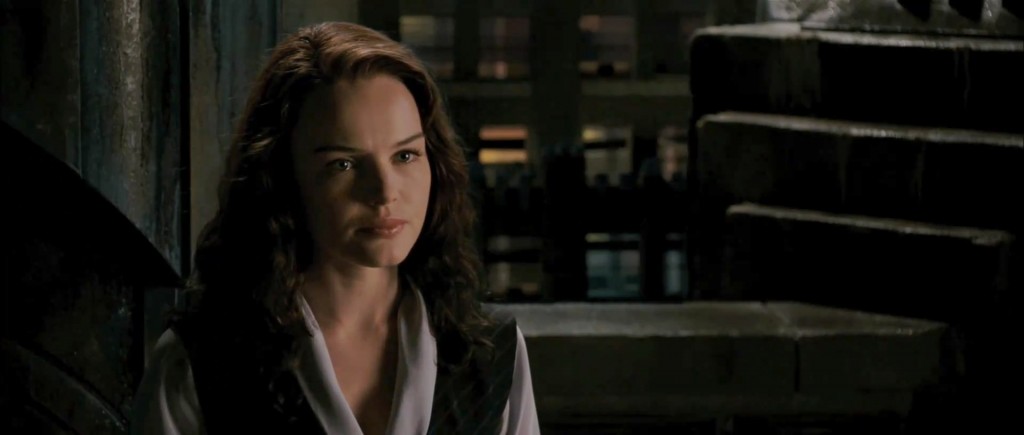 'Superman Returns' (2006) was a dull, boring and pointless movie with equally dull, boring and pointless character portrayals. Lois Lane is supposed to be one of the strongest characters in the Comic- book universe who acts as the inspiration and hope for the hero of hope himself. Kate Bosworth's Lois Lane was none. It looked as though it was an unwanted-task assigned to her which was elevated with a smug expression overflowing with boredom. There was nothing inspiring about her portrayal and seemed to be futile addition to the movie.
3. Adam West as Batman (Batman)
Adam West's Batman was basically a Bollywood movie with a stand-up comedy actor. Although many would disagree and call it "a different take on the character", West's Batman was simply wrong. While the Dark Knight is one of the most complex characters with a gruesome and fascinating personality, the 1966 movie's lead was plain bad. What made it more cringing was his dance performance (season one of the T.V. series Batman where West played Batman).
2. Arnold Schwarzenegger As Mr Freeze (Batman & Robin)
Well, Arnie's Mr Freeze was basically a "sarcastic" Terminator. 'Batman & Robin' had a heap of problems which earned them the infamous title of possibly being the worst movie "ever". It's quite unnerving to imagine a genius scientist like Mr. Freeze being played by, well Arnold Schwarzenegger. The action-hero is perfect for movies like 'Conan the Destroyer' (1984) 'The Terminator' (1984), 'Commando' (1985) and 'Predator' (1987) where only the action component is essential. However, with characters in the DC Universe, writers make it a point that their creations are brimming with inspiration. Arnold completely ignored this and illustrated a goofy villain with cheesy one-liners.
1. Shaquille O'Neal As Steel (Steel)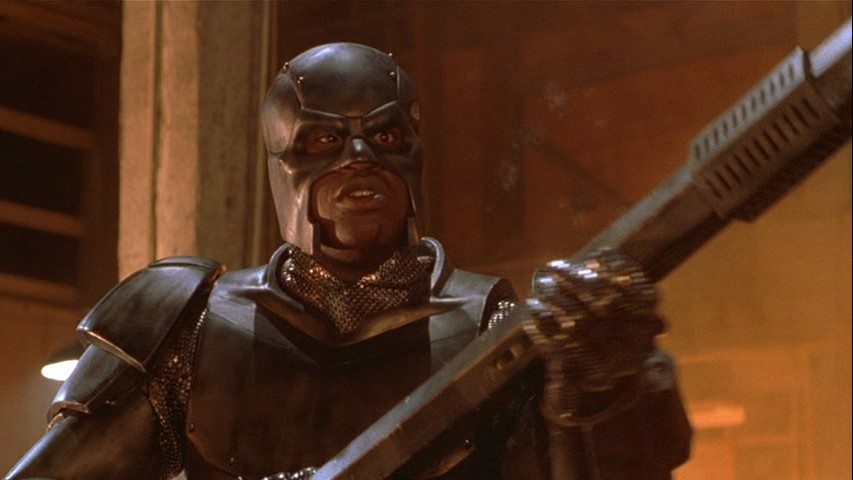 Let filmmakers face the truth – every famous personality cannot be an actor. Kenneth Johnson failed or chose not to see this truth in his 1997 'Steel'. Recruiting basketball legend Shaquille O'Neal to play John Henry Irons and his alter-ego Steel, the director utterly failed to the showcase the DC character. Most of his role seemed bland and O'Neal looked completely lacklustre, uninteresting, wooden and cartoonish. It looked as though he was selected to play the Superman inspired hero, was his strong and big built. All the recipe of catastrophe and disaster led to nomination for O'Neal in the Worst Actor category at the 1998 Razzie Awards.
Read More: Best DC Supervillains