The episode 'Buried Secrets' of 'Dateline NBC' chronicles the disappearance case of Florida native David Jackson, who suddenly went missing in June 1988. When his remains were identified more than a decade later, the leading detective found some serious connections between his murder, his ex-wife Barbara Britton, and her ex-husband Michael Wolfe. The episode also includes interviews and real-life footage related to the case. So, if you are intrigued to know more about Barbara and Michael, including their current whereabouts, we have got you covered!
Who Are Barbara Britton and Michael Wolfe?
Barbara Britton was born in the 1960s to Harry Britton and his wife. Since her father was in the Army, she moved around the world, from country to country, as a child, devoid of any stability whatsoever. As per Barbara, she spent her childhood in Germany and Oregon before her family finally moved to Hollywood, Florida. She attended McArthur High School, and to pay for her tuition fees, she started working at a Burger King in Pembroke Pines in 1982 when she was 17.
Reports state Barbara lived under the protective control of her Marine veteran father. At the local Burger King, she met David Jackson, two years her senior and washer boss at the restaurant. As sparks flew between them, they started dating and became pregnant around Christmas in 1982. A few months later, they married on April 2, 1983, and in August of the same year, they welcomed their son John into the world.
On the other hand, Michael Wolfe, born in the 1940s, came into the picture much later as he met Barbara in late 1986 in Arizona. The tall and charming man was already married, and just like her father, he was twice her age at the time and a military veteran who had served in Germany. The two got to know each other and tied the knot in Florida in June 1987, just a few years after her divorce from David.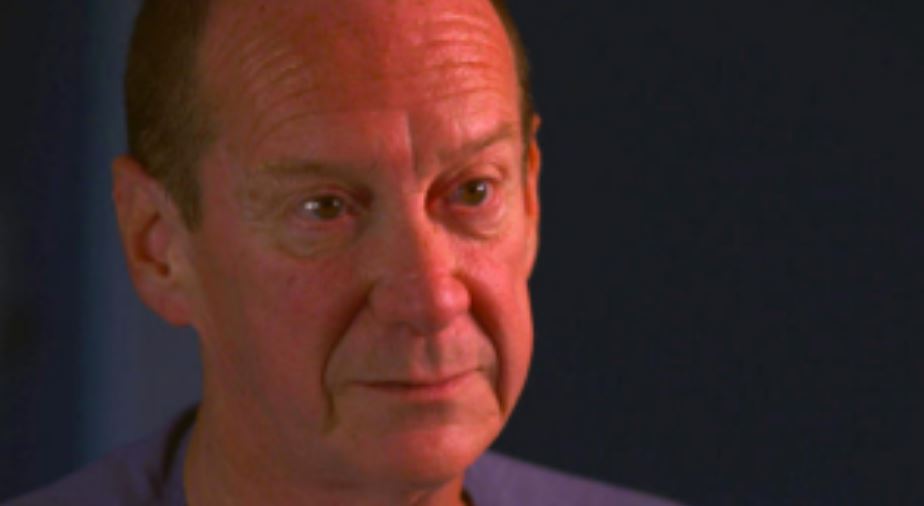 Not long after their wedding, Barbara and Michael shifted to Arizona, along with John, as they gave just a three-hour notice to David before leaving. Following this, the latter went to court and demanded extended visits with his son yearly, with the first visit set for July 1988. Barbara's father, who hated David, still resided in Florida and reportedly hatched a plan to get rid of him with her and Michael's help.
In Michael's confession, he revealed how he got involved in the crime, stating, "Harry said, 'The only way I wanna see David is face up in a box at Fred Hunters,' which is a funeral home. He said that more than once. And Barbara said…'He wants to do something to David. He wants to get rid of David.' He had asked Barbara to ask me if I knew anybody – who would do it, you know, like a hitman or a killer or something. I finally told him that I would take care of that."
According to sources, Barbara then gave David false hopes that there might be a chance of them getting back together since things had been much calmer and friendly between them. So, she flew to Florida with Michael, and on the fateful day of June 25, 1988, she lured her ex-husband to a motel to discuss their future. As per several witnesses and Michael's confession, when the victim arrived at the motel room, the former was hiding in the bathroom with a loaded gun.
Out of nowhere, Michael came out and shot David to death while all three involved with the crime, directly or indirectly, got rid of the body and buried it at a secluded site. When the authorities found some concrete incriminating evidence against Michael Wolfe, including revelations from his ex-wives, they arrested him for the murder of David Jackson in October 2004. Following his arrest, he confessed to his crimes and implicated Barbara and Harry Britton; the latter had already passed away by then. Over a month later, the police apprehended Barbara based on Michael's statements.
Where Are Barbara Britton and Michael Wolfe Now?
Michael Wolfe's trial for the charge of first-degree murder of David Jackson commenced in November 2007. After a week of testimony hearing, the jury convicted him and sentenced him to life imprisonment. Barbara's attorneys believed that after his conviction, he wanted to ensure that he took down everyone else involved with the murder, mainly hoping to get a reduced sentence. Upon her arrest in mid-December 2007, Barbara maintained her innocence. However, in December 2010, after spending around three years in a Broward County jail awaiting trial, the case took a turn.
An inmate informed the authorities that Michael had confessed that he framed Barbara for "running her mouth." Therefore, due to the developments, she was released on a bond of $5,000 and placed on house arrest. After being on house arrest for over two years, Barbara accepted a plea deal to avoid going to prison and pled guilty to being accessory after the fact to the first-degree murder of David in 2012. Consequently, she was sentenced to two additional years of house arrest and eight years of probation.
To ease her transition into daily life, Barbara's lawyer requested the judge to grant her permission to find work "across the tricounty area." Per the defense attorney, she planned to seek employment at a Walmart in Miami-Dade County then. It has been over a decade since Barbara submitted her guilty plea in the court of law. From what we can tell, she is likely 57 and has understandably embraced a life of privacy. In all likelihood, Barbara is still in touch with her son, John. Regarding Michael's whereabouts, the 76-year-old is serving his life sentence in Zephyrhills Correctional Institution in Zephyrhills, Florida.
Read More: David Jackson Murder: How Did He Die? Who Killed Him?