Netflix's 'Barracuda Queens' is a Swedish series loosely based on actual events. The plot revolves around the eponymous clique which commits a series of burglaries in the affluent neighborhoods of Stockholm in 1995. Mia Thorstensson (Tea Stjärne) is one of these girls. Unlike her friends, she no longer has a luxurious life. Following her parents' divorce, she started living with her mother at a working-class home. She also works as a maid for a wealthy couple, Gunilla and Gustav Carlsson, and has come to resent her employers as Gustav gropes her at any chance he gets. If you are wondering whether Mia is based on a real person, we got you covered. SPOILERS AHEAD.
Is Mia Thorstensson Based on a Real Person?
When Mia returns to Djursholm with her friends, spending a weekend partying in Båstad, she discovers that Klara and Lollo owe a massive amount of money together. A drastic change in lifestyle has taught Mia to be mindful of her money — an ability that her friends clearly lack. But she agrees to help because she was there with them and they are her friends.
Mia has reservations when Lollo reveals how she wants to get money but goes along with the plan. Although Mia's mother feels that she has left out of the community following the divorce, that isn't the case with Mia, whose friends don't care about the sudden difference in economic status between them.
As the series progresses, Mia begins feeling increasingly lonely. Her mother starts dating a much younger tennis instructor, making Mia uncomfortable in her own home. She isn't often welcomed at her father's home either because he now has a new family. But her friends support her, helping her get revenge against Gustav.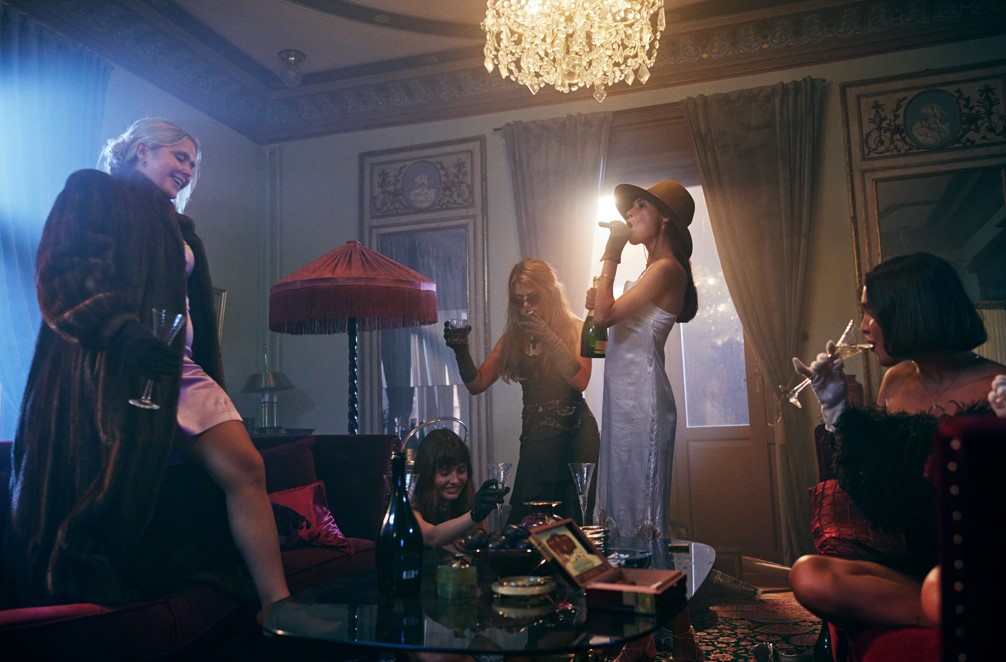 'Barracuda Queens' is loosely based on the real-life series of burglaries committed by a group called the Lidingöligan, primarily in the late 1990s. Unlike their fictional counterparts, they were all boys but came from the same privileged backgrounds. Not much information seems to be available on individual members of the group except that there were six of them. The leader was apparently convicted in 2000 of a large-scale burglary and was sentenced to four-and-a-half years in prison for using a false document, false representation, and weapons offenses.
Despite the setting being based on real life, Mia is largely a fictional character. Creator Camilla Ahlgren developed the series with the help of Fatima Varhos and Frida Asp, the producers running the Asp Varhos production company. "Basically, we were having dinner with Camilla Ahlgren and the three of us started to brainstorm ideas. Fatima said she liked heist series, with girls in the lead. Then a year ago we chatted with Netflix – they said we'd like to do a heist type of series and we said – we have something!" Asp stated in an interview with the Nordisk Film & TV Fond.
In the season finale, Kim's friends accuse her of being responsible for drawing the police's attention toward them. In reality, it is Amina's maid Trisha, who was blackmailing Amina and tried to pawn stolen goods, that garnered the interest of the authorities. After a group of male burglars is caught red-handed while trying to steal from Klara and Frida's home and detectives raid a property where they thought the stolen goods would be, finding nothing, the girls are released from custody. The season ends with Mia and the other girls being sent to where the stolen goods are now.
Read More: Barracuda Queens: Is Lollo Millkvist Based on a Real Person?