Kaley Cuoco, the queen of television, is back on the small screen with her new show, 'Based on a True Story.' Here she portrays Ava Bartlett, a several months pregnant true crime junkie, opposite the criminally underrated Chris Messina, who plays Ava's husband, Nathan. When the series begins, Ava and Nathan lead a decent but unfulfilled life in Westside, Los Angeles. Both have failed to actualize their potential, and bitterness and frustration have crept into their minds. When they discover that a notorious on-the-loose murderer is someone they know, they don't go to the police, offering the said murderer the opportunity to tell his story on a podcast.
Despite its name, 'Based on a True Story' is a work of fiction. It's a social satire aimed at the true crime media that has exploded in popularity since the early 2010s. If you are wondering about the ending of 'Based on a True Story' season 1, we got you covered. SPOILERS AHEAD.
Based on a True Story Recap
Like most true crime shows, this one begins with murder as well. A young woman, whose name we later learn is Chloe Lake (Natalia Dyer), is brutally stabbed to death in her home. The scene then shifts to two weeks earlier. Nathan and Ava's life may not be perfect at the start of the series, but it isn't terrible either. However, things get worse for them shortly after. Nathan used to be a promising young tennis player — the next Andre Agassi. He even beat Roger Federer convincingly in a match once. But his career abruptly ended when he suffered a severe knee injury. And now, he is the director of tennis at the affluent Beverly Club. But in the pilot episode, he gets demoted as a much younger man is promoted to his former position.
Meanwhile, Ava deals in one-bedroom apartments as a realtor. When she shows a client a Palisades mansion, he sees through her and correctly guesses that she received this listing effectively as charity from her boss. Frustrated with their respected professional lives, Nathan and Ava return home to learn from Tory (Liana Liberato), Ava's younger sister who lives with them, that their toilet is broken. Nathan contacts an agreeable plumber named Matt Pierce (Tom Bateman), not realizing that this man is none other than the notorious serial killer Westside Ripper.
Ava is the first one to realize who Matt truly is. She is obsessed with true crime media and is part of a group where she and her friends religiously discuss everything related to murder. After Chloe's death, Ava discovers that the Westside Ripper has left behind blue booties — identical to the ones Matt wears while on a job. While he has been working for them, Matt has grown close to Nathan, and they drink and play darts at a pub where Chloe worked until her death. Nathan recalls that he remembers Matt leaving the pub right after Chloe on the day she was murdered.
As evidence mounts up against Matt, Nathan wants to call the police. But Ava comes up with the idea of creating a podcast and having Matt as a guest. She knows how massive the true crime media is and predicts that people will try to use their experience to make money. Although Nathan remains reluctant, he eventually meets Matt on a beach under the pretext of surfing and makes his offer.
Even though Matt initially denies that he is the Westside Ripper, he accepts who he is before making it clear that he has seen through Nathan's poor attempts to protect his wife by not letting Matt know she is behind the podcast idea. He not only agrees to do the podcast but also forces Nathan and Ava to change the podcast's name to 'Based on a True Story.' At first, almost no one seems interested in the content, prompting the trio to visit Las Vegas to attend CrimeCon, an annual convention for true crime lovers, and learn from the people who have found success in the field.
In Las Vegas, they come across a woman named Dahlia Stone, who claims to be the sole survivor of an attack by the Westside Ripper. It soon becomes apparent that she lied about the entire thing. Matt confronts her and lets her know who he is. In the next instance, she falls from the roof of the building where the convention is being held and is impaled on a patio umbrella right in front of Nathan and Ava. After speaking to a woman he meets at the convention, Matt realizes they must constantly create new content. As a result, he hosts a podcast at the convention and claims that he killed Dahlia.
Suddenly, the podcast becomes increasingly popular and is downloaded by millions of people around the world. However, most people recognize what a vile and dangerous thing the podcast is and reject it. This leads the podcast to be canceled on social media, forcing Matt, Nathan, and Ava to set up a subscription-based format for it. Ruby (Priscilla Quintana), a friend of Ava and a fellow member of the true-crime group, finds out the truth about the podcast and demands a front-row seat. In the season 1 finale, Nathan and Ava are forced to get rid of a body while celebrating their 10th wedding anniversary, and Matt zeroes in on a new target.
Based on a True Story Ending: Is Ruby Dead? Why Did Matt Kill Ruby?
When Matt begins collaborating with Nathan and Ava, the latter two try to make him promise he will not kill again. They threaten that if he does, they will go to the police. They don't realize the fundamental flaw of this plan until it is too late. Killers like Matt murder people because it is intuitive to them. And if Nathan and Ava go to the police after that, they will not be able to save themselves from persecution. Or, perhaps, they do realize their circumstances in their entirety and still choose to create the podcast out of sheer desperation for a better life.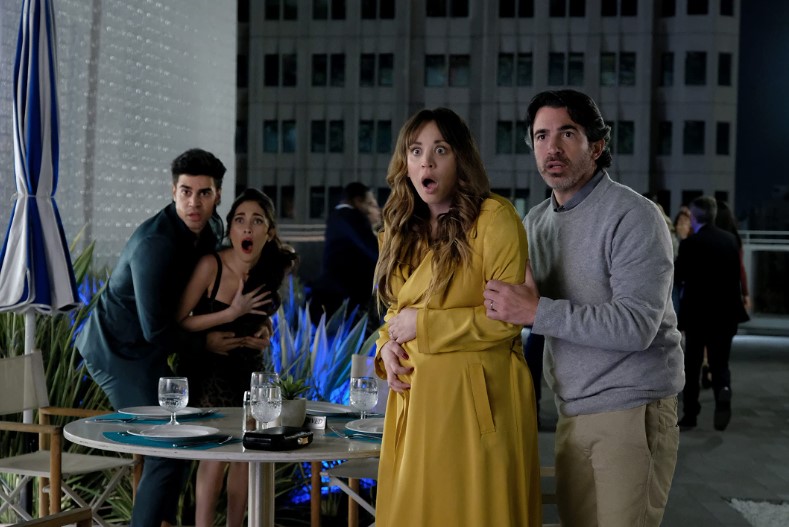 Ruby's desire to join the podcast is also out of desire, but of a different kind. In this regard, she shares certain traits with Ava, as both seem to take pleasure in the dangerous circumstances they find themselves in. Unfortunately for Ruby, she hasn't built a personal relationship with Matt like Ava has. Matt finds out that Ruby has spoken to the detective handling the Westside Ripper case.
When Ruby comes to Nathan demanding a place in the podcast, she causes her own undoing. Matt kills her with the darts Nathan previously used during one of their games and dumps the body at what is supposed to be Nathan and Ava's new home, forcing them to get rid of it. As they bury Ruby under the tennis court in the Beverly Club, effectively helping Matt get rid of the evidence of his crime, Nathan and Ava truly become his collaborators.
Does Matt Kill Tory?
'Based on a True Story' employs an interesting method in its narrative. Oftentimes, it depicts scenes where characters envision certain scenarios, making the viewers question whether what they are seeing on the screen is actually happening until it is clarified. In one of the final scenes of the season, it is revealed that Matt and Tory have been in a relationship, which they have hidden from Ava and Nathan. Matt and Tory go inside a room and lock the door, implying that they will have sex. But given who Matt is, there is always a possibility that he will kill her. After all, she perfectly fits his modus operandi.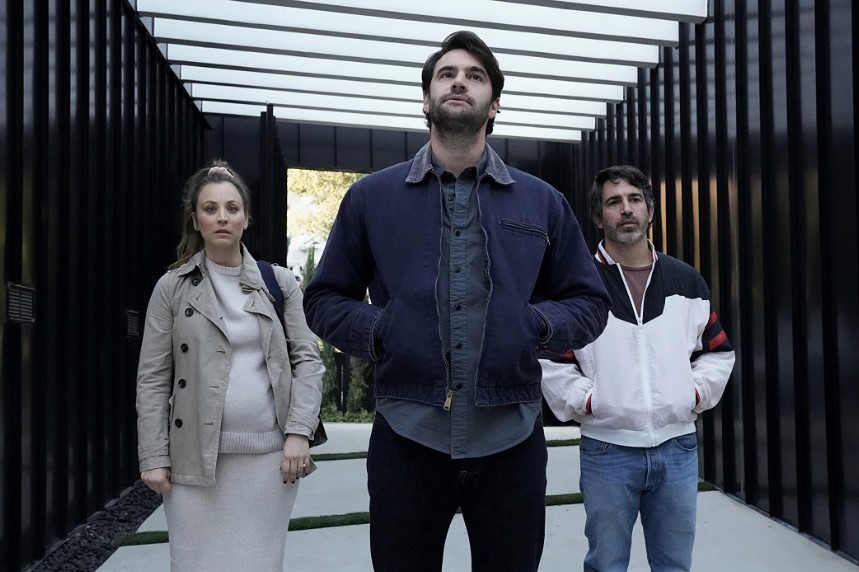 Unlike Ruby, Tory has no idea that Matt is a serial killer, but that hasn't stopped the man from killing before. When they started this, Nathan and Ava thought they would be in control of Matt and the relationship between them, foolishly believing that they held all the cards. It doesn't take long for Matt to wrench control away from them, forcing them to become reluctant participants in what is ultimately his show. Nathan and Ava go along with it because of their desperation and the fact that they increasingly have no choice. Tory has effectively become a pawn in a game between a serial killer and his collaborators, who happen to be her family. Matt might not kill Tory now, but it is definitely a possibility in the future.
Why is Simon at Nathan and Ava's New Home?
Simon is Ruby's husband. Ava learns early in the series that all her friends and their spouses are having affairs. She and Nathan are exceptions, though they have their share of sexual fantasies. Simon and Nathan's relationship becomes downright antagonistic after the former kills the dog that originally belonged to the latter after a fight with Ruby. In the finale, Simon shows up at Nathan and Ava's anniversary party, claiming that he wants to mend things, and almost finds out that his wife's dead body is in the other man's car.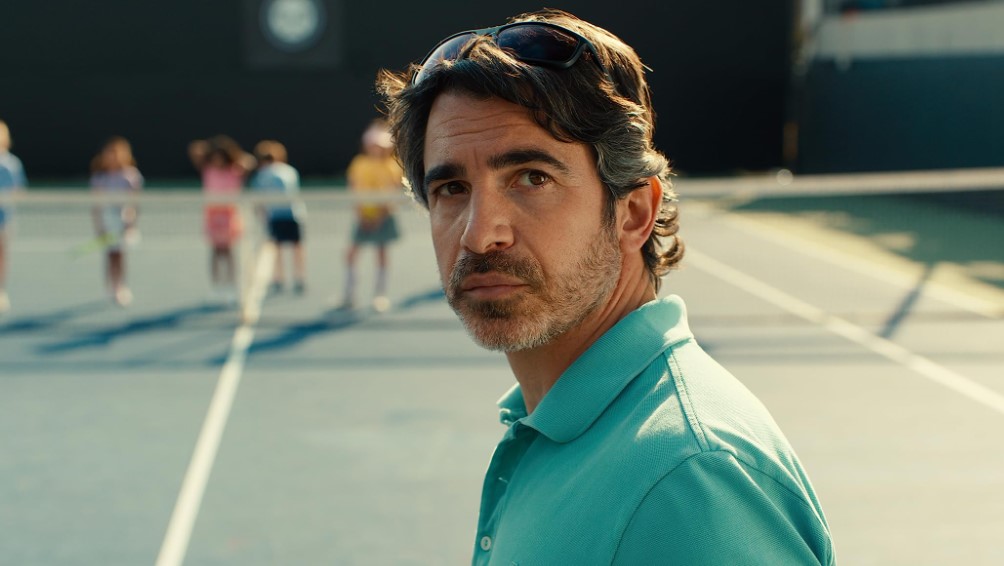 Not many people know about the Malibu beach house that Nathan has gotten for his family, and it's safe to assume that Simon isn't one of them who do. He most likely doesn't know that his wife is dead, either. If he did, he wouldn't have asked whose blood was on the floor. This leaves us with one possibility. Someone has informed him of Ava and Nathan's whereabouts. Considering Matt knows about the house, it's very possible that he told Simon about it to make things complicated for his partners and show them who is in charge. At the same time, Simon's sudden appearance while they are cleaning his wife's blood from the floor can be one of the scenes imagined by either Nathan or Ava.