CBS's '48 Hours: The Game Show and the Murder' chronicles how Becky Bliefnick was brutally murdered inside her Quincy, Illinois, home in late February 2023. While investigating, the police found incriminating surveillance footage from a neighbor's security camera that ultimately helped them catch the killer. The episode features interviews with the victim's relative and law enforcement officers to give us a detailed overview of the events. If you're curious to learn more about the case, including the perpetrator's identity, here's what we know.
How Did Becky Bliefnick Die?
Rebecca "Becky" Bernadette Postle Bliefnick was born in Quincy, Illinois, on November 19, 1981. Her life was marked by a remarkable journey filled with academic excellence, unwavering dedication to her nursing career, and a deep love for her family and friends. Beginning her educational path at Payson Seymour Elementary School, Becky's exceptional academic prowess became evident at Quincy Notre Dame High School, where she earned the honor of valedictorian, setting the stage for her future accomplishments.
Graduating cum laude from Quincy University with a bachelor's degree in biological science and a minor in chemistry, Becky embarked on a successful career with Sanofi Aventis, excelling as one of their top pharmaceutical sales representatives. However, her true calling lay in medical care, prompting her transition to nursing. Graduating summa cum laude from Blessing-Rieman College of Nursing and Health Sciences, she received the prestigious Faculty Outstanding Senior Award.
Becky began her nursing journey in gastrointestinal surgery at Quincy Medical Group before moving on to Blessing Hospital's emergency room. The challenging times of the COVID-19 pandemic saw her serve as a travel nurse at Northeast Regional Medical Center in Kirksville, Missouri, and Hannibal Regional Hospital in Hannibal, Missouri. Her exceptional care earned her a nomination for the International Daisy Award in 2020, with a testimonial expressing profound gratitude for her life-saving efforts.
Beyond her nursing credentials, Becky held certifications as a trauma nurse specialist and a sexual assault nurse examiner. At the time of her tragic passing, she was on the path to becoming a nurse practitioner. Her five years of volunteering with the St. Peter's Grade School Association displayed her generosity and willingness to support various school activities. She also volunteered at Homeward Bound Waggin, a non-profit animal rescue group, and planned to volunteer at QUEST Stables, an organization offering therapeutic riding services.
While her career and service were essential to her, Becky's heart truly belonged to her family. She was an adoring "boy mom" who wholeheartedly embraced outdoor activities with her three sons and instilled her Catholic faith in them. Her older sister Sarah Reilly recalled, "She thought of everybody that was in her life as somebody important. The kids were her world." Hence, it was shocking when the 41-year-old was shot 14 times in the middle of the night inside her Quincy home on February 23, 2023.
Who Killed Becky Bliefnick?
Later that day, Becky's father grew concerned after failing to reach his daughter and went to check on her, only to discover her lifeless body on the bathroom floor. He immediately dialed 911 for assistance. At the time of her tragic death, Becky's three sons were not with her — they were staying with her estranged husband, Tim Bliefnick, as the couple was in the midst of a contentious divorce. Upon the arrival of the police at the crime scene, it became evident that the perpetrator had forcefully entered the residence.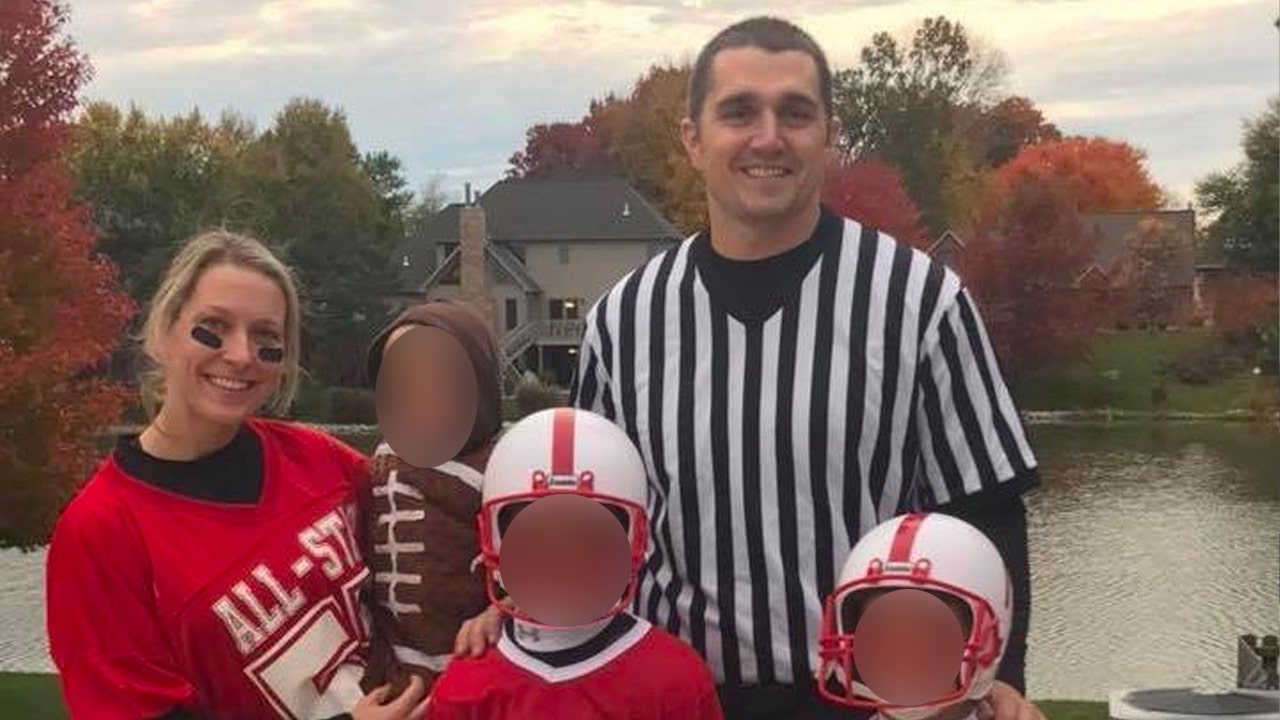 The police claimed the killer scaled the second story and pried open a window in one of Becky's children's bedrooms. Interestingly, no items appeared to have been stolen from the residence, and the neighbors reported not having seen or heard anything suspicious that fateful night. However, investigators did uncover a partial shoeprint on the carpet near the intruder's point of entry, alongside the discovery of eight expended 9-millimeter shell casings — the same caliber used to murder Becky.
While detectives searched for surveillance footage in Becky's neighborhood, they discovered that her next-door neighbors, the Heimanns, had a camera installed on the side of their house, aimed at their driveway, adjacent to Becky's residence. Although this camera didn't capture anything from the night of the murder, it did record something unusual roughly 24 hours earlier. On February 22, 2023, at 1:05 a.m., an individual was observed walking down the driveway toward the rear of Becky's house.
The same person reappeared in the footage 48 minutes later, walking in the opposite direction. A similar incident was documented about a week prior on Valentine's Day. Further probe led to the discovery of surveillance footage from another nearby camera, showing an individual riding a bike toward Becky's house just before the murder and traveling in the opposite direction right after the incident. Additional surveillance footage showed the same person on a bicycle from the night preceding Becky's tragic death and on Valentine's Day.
Upon scrutinizing the recorded timestamps of these videos, authorities began to suspect that the individual on the bike was the same person observed in the Heimanns' driveway. The police faced a significant challenge as the surveillance videos were of poor quality, making it impossible to identify the individuals featured. The only discernible detail was a person riding a bike with no reflectors on the wheels. More leads were desperately needed, and Sarah directed them toward Tim — Becky's estranged husband.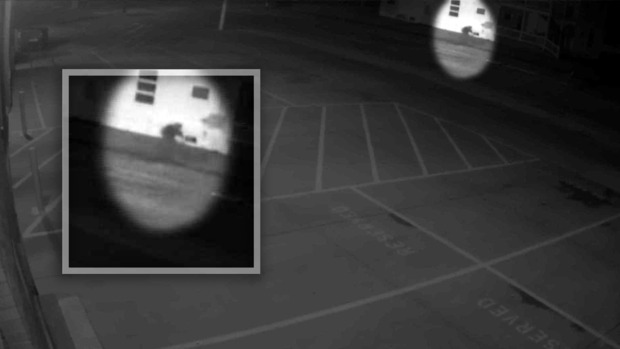 After an 11-year marriage, Tim initiated divorce proceedings with Becky, resulting in a contentious divorce, in January 2021. Divorce documents revealed that the couple clashed over numerous issues, including finances, marital home, and custody of their children. In the months following Tim's divorce filing, Becky confided in numerous friends about her fear of Tim's behavior towards her, culminating in her filing an order of protection against him. In her petition, she accused Tim of unlawfully entering her residence.
Days after Becky's murder, Quincy police discovered an abandoned bike with no reflectors on the wheels, located less than half a block from Tim's residence—a striking resemblance to the cycle captured in the surveillance videos. On March 1, 2023, authorities executed a search warrant at Tim's home and car, confiscating various items, including 54 expended shell casings and a crowbar found in his basement, all of which were submitted for testing. The police also uncovered vital information from Tim's cellphone and computer.
The gadgets revealed he had conducted over 200 online searches on his computer for a specific license plate and car VIN, both associated with a man Becky was dating. The lover's truck had been parked in her driveway on Valentine's Day, and Tim's searches occurred right after an individual was caught on surveillance footage in the neighbors' driveway. Data retrieved from his cellphone included searches such as "how to open my door with a crowbar," "how to make a homemade pistol silencer," and "how to clean gunpowder off your hands."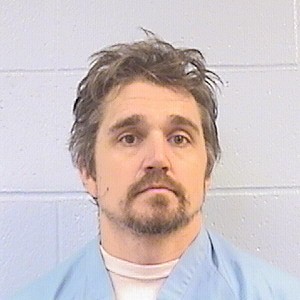 Furthermore, the police discovered evidence pointing to a "burner" or fake Facebook account under John Smith. This account had shown interest in a blue Schwinn bike for sale, notable for lacking reflectors on its wheels, closely resembling the cycle found by Quincy police shortly after Becky's tragic murder. Tim was arrested and charged with Becky's murder in late March 2023. He was convicted of two counts of first-degree murder and one count of home invasion before being sentenced to life in August 2023.
Read More: Tim Bliefnick: Where is the Killer Now?