The Bengali Cinematic industry has been producing some of the most iconic works through the history of the art. The artists themselves have been a huge cultural influence throughout generations. Dating back in 1932, it has been known to have produced critically acclaimed global parallel cinema and art films, with several of its filmmakers gaining international acclaim. Another important creation of "Tollywood" is actors.
The artistic industry has seen some of the finest actors who have masterfully gripped the attention of filmmakers like Martin Scorsese and Stanley Kubrick. Frankly speaking, there is no way to constrict number of "best" Bengali actors. However, what can we do? For this list, I have taken in account the actor's acting prowess, work, cultural prominence and of course, how may Satyajit Ray films the actor has starred in. These actors have made me feel proud of being a Bengali, and so, here is the list of 12 Best Bengali actors ever.
12. Bikash Roy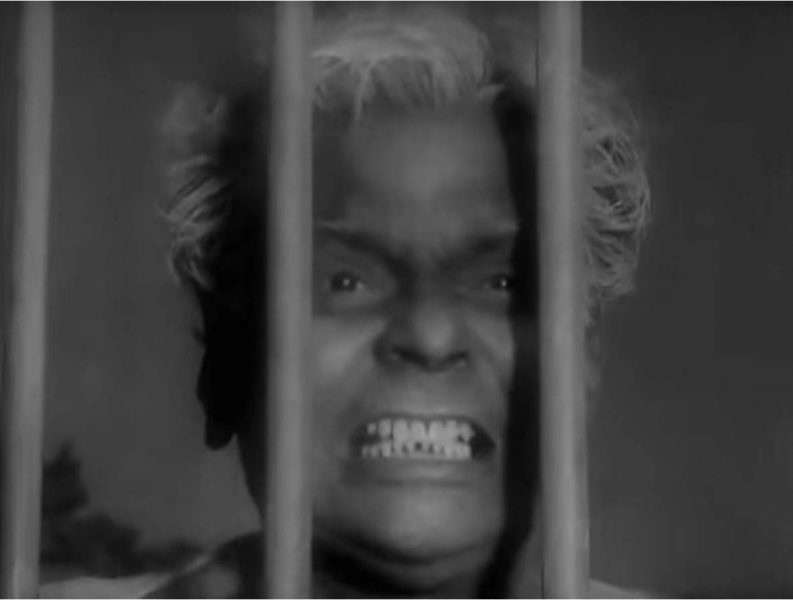 An eminent figure in the Bengali scene, he was one of the first actors to bring a "self- interpretation" to the characters. Being a veteran of commercial plays, he had a tight grasp over the commercial audience and his works were a huge success among them.
11. Abir Chatterjee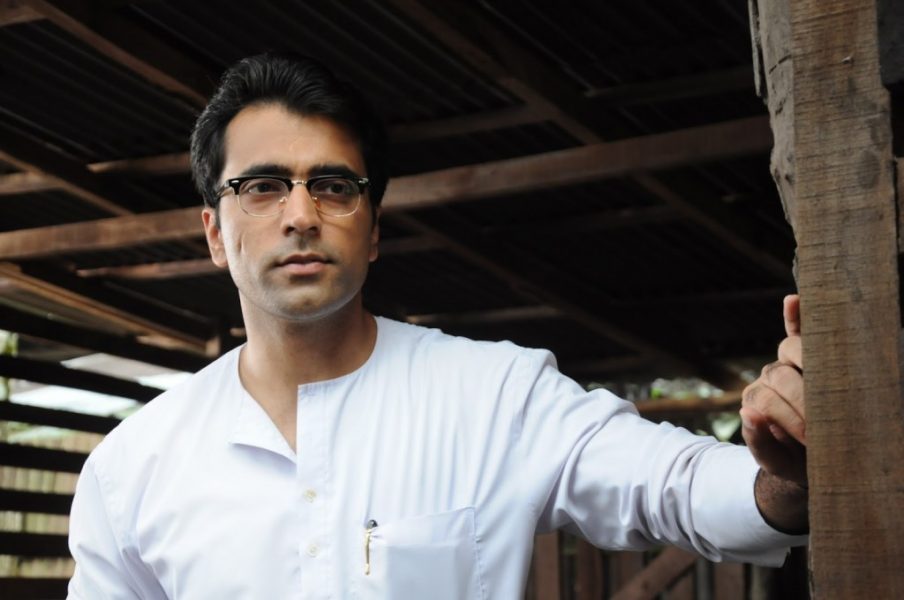 A relatively new actor on this list, Abir Chatterjee is an important figure in term of carrying on the legacy of the legendary figures. He has been performing quite brilliantly, with film like the 'Byomkesh' series, 'Rajkahini' (2015) and 'The Royal Bengal Tiger' (2016) showcasing his acting prowess. At an age where the cinema is plagued by top actors acting in over-the-top masala flick, Chatterjee has deftly adapted his talents into critically lauded commercial hits. The actor perfectly understands the art and is impressively carrying on the legacy created by actors such as Uttam Kumar, Soumitra Chatterjee and Sabyasachi Chakrabarty. He is one of the best working in the industry right now.
10. Keshto Mukherjee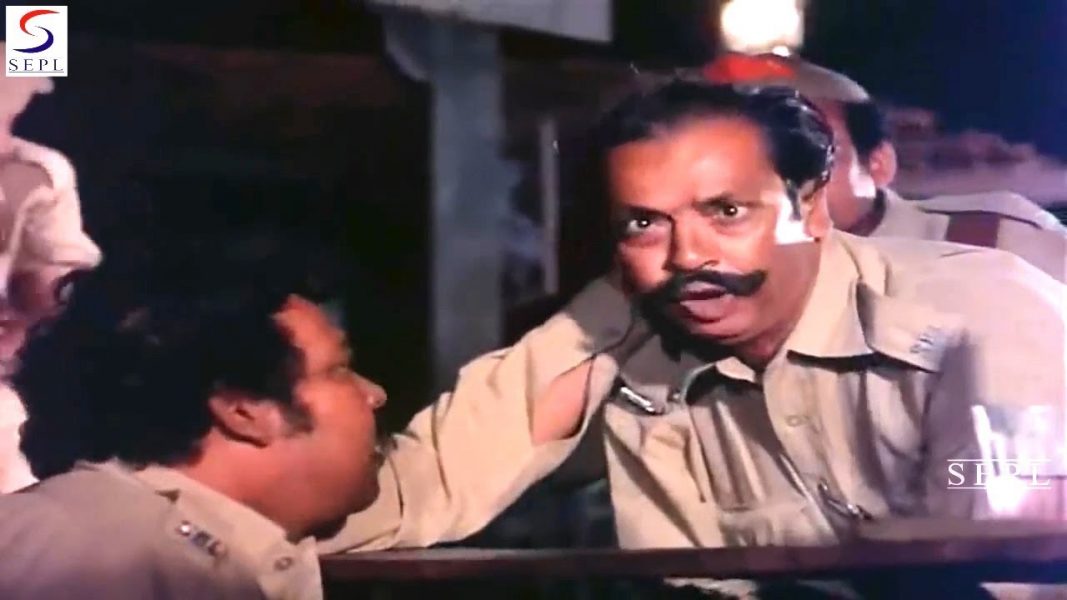 Keshto Mukherjee represented the slapstick genre comedy films in India. He had a weird mastery using his body as a tool for comedy and specialised in playing comic drunkard roles. A discovery of iconic director Ritwik Ghatak, he started his career with small acts in the director's features. He gained prominence in Bollywood and was often employed by directors for comic relief. Some of his funniest works include the "mole" among the prisoners in 'Sholay' (1975), the drunkard in 'Gol Maal' (1979) and the mate of Kishore Kumar in 'Sadhu Aur Shaitaan' (1968). The actor was a pioneer of comedies.
9. Rahul Bose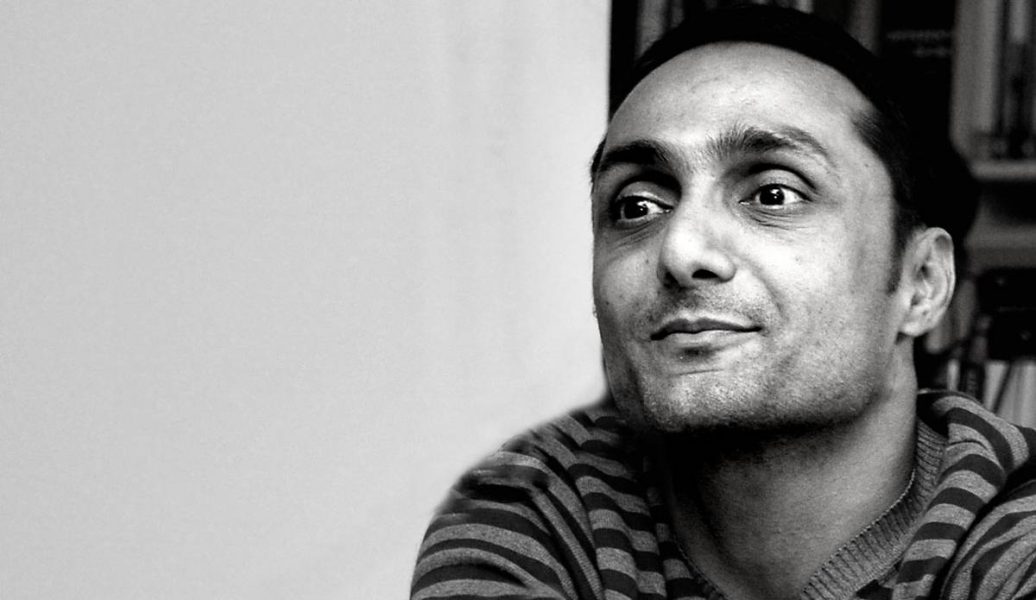 Quoting Time magazine, "the superstar of Indian arthouse cinema" is the most underrated and underappreciated actor working right now. He is such an impressive artist with an impressive hold on morphing the characters according to circumstances and according to the genre of cinema. He has a wide variety of films, which don't even remotely relate to each other. His most appreciated works include the drama 'Mr. and Mrs. Iyer' (2002), the musical 'Jhankaar Beats' (2003) and the courtroom drama 'Shaurya' (2008). The actor made us think in the Indo-Japan Romantic drama 'The Japanese Wife' (2010) and kept our adrenaline running with 'Vishwaroopam' (2013). The actor is a gift in disguise and its high time artists and the audience start appreciating him.
8. Robi Ghosh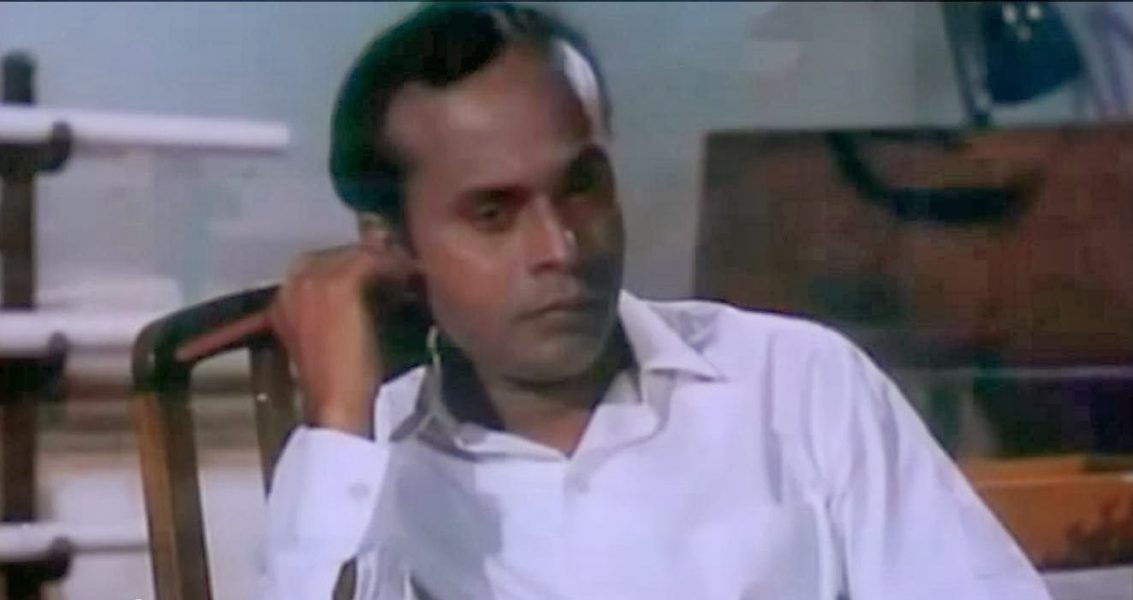 A regular feature in Satyajit Ray films, Robi Ghosh was primarily a comic actor. A noted theatre personality, this actor's name is almost obsolete in the eyes of the new generation of movie goers. The artist has a number of notable rib tickling performances. He was one of the titular characters in the 'Goopy Gyne Bagha Byne' series. He was never meant to be the "name" in films, with superstars superseding him by miles. However, the actor was highly intelligent and took most out of his rather short screen time. Apart from the 'Goopy Gyne Bagha Byne' series, his other memorable films are 'Aranyer Din Ratri' (1970), 'Hirak Rajar Deshe' (1980) and 'Padma Nadir Majhi' (1993).
7. Pramathesh Barua
The earliest actor on this list, Pramathesh Barua was one of the first actors to step into the industry in the late fringes of the Pre-Independence era. Starting around in 1926 under British Dominion Films Ltd., his first role was on the silver screen. The actor might not be as great as the other on this list in terms of the acting prowess, but was the pioneer of silent films and helped pave way for what is known as "Bengali Cinema".
6. Saswata Chatterjee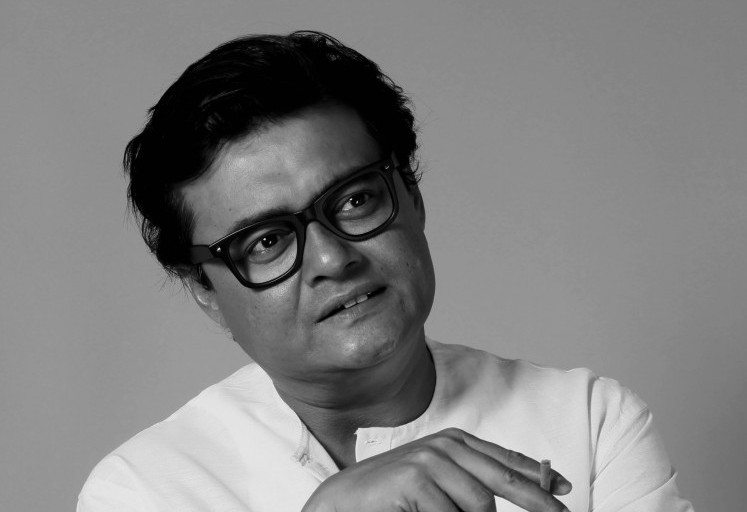 While most would recognise him as the menacing bespectacled Bob Biswas in Sujoy Ghosh's 'Kahaani' (2012), the actor has continuously impressed critics as well as audience with his variety of roles. The actor can morph himself into any character and specialises in changing mannerisms and dialects according to the requirements.His most famous role, Bob Biswas was created by intricate and minute details noted by the 46 year old actor. He would rub his finders, stoop a little and therefor appear as an imperceptible villain. He is a veteran of comedy and nearly punctured the lungs of all with his rib-tickling comic role as the maniacal contract killer "Haatkata Kartik" in Anik Dutta's 'Bhooter Bhabishyat' (2012) and perfectly essayed the everyday-loser in 'Ashchorjyo Prodeep' (2013).
The actor can be ultra-cool too, with him showing off his cigarette smoking aviator glasses wearing detective in 'Ebar Shabor' (2015). His performance as the doubtful visually impaired teacher Jayabrata Ray in 'C/O Sir' (2013) was praised by critics. The actor has even successfully ventured into horror comedy with Aparna Sen's Goynar 'Baksho' (2013).
5. Sabyasachi Chakrabarty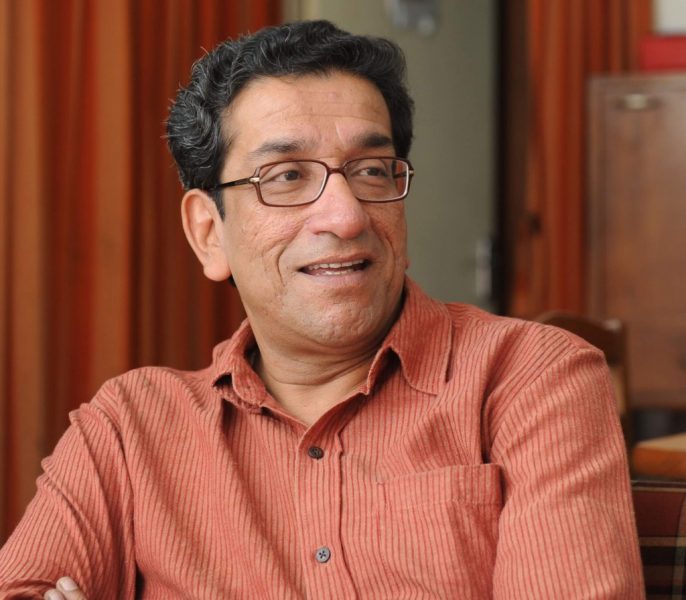 A prolific actor in theatre, silver-screen and the big screen; Sabyasachi Chakrabarty is most well-known for carrying on Soumitra Chatterjee's legacy as Feluda. Despite the fact that the "Chatterjee" name was synonymous with the iconic character, Chakrabarty brought a new essence into it in his portrayal and was eventually lauded by critics as well as the audience. The actor has given memorable performances in Subrata Sen's 'Ek Je Aachhe Kanya' (2001)
Sandeep Ray's 'Bombaiyer Bombete' (2003) and reinvented the sleuth character of Kakababu. Sabyasachi has been usually credited for his brilliant portrayal of Feluda, but has continuously reinvented himself as an actor with terrific performances.
4. Prosenjit Chatterjee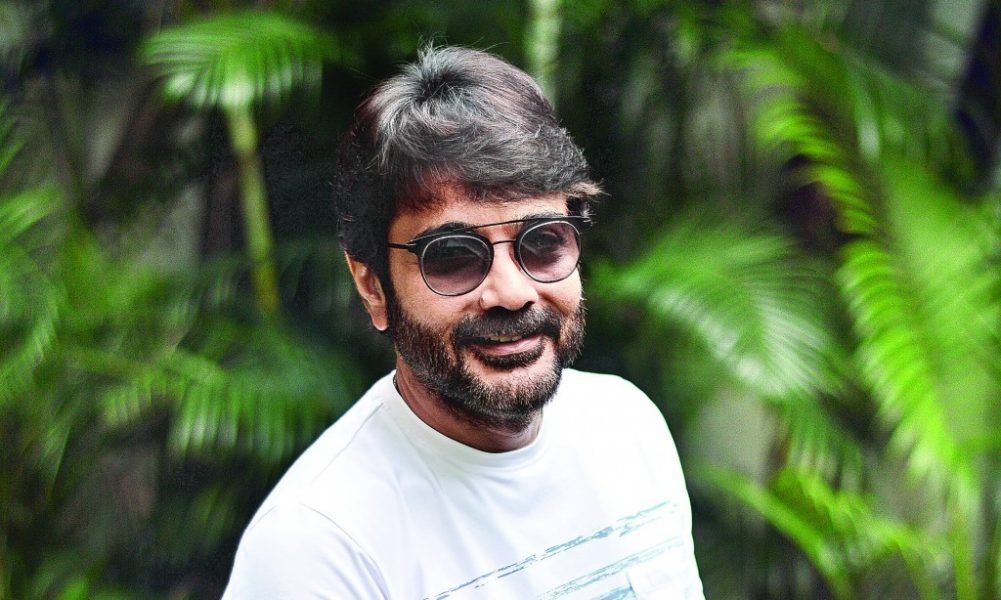 Prosenjit Chatterjee's array of works is insane. Often regarded as one of the biggest superstars in Bengali cinema since Uttam Kumar, he has influenced a generation and is a cultural icon. The actor started out way back in 1964; working in 'Chotto Jigyasa' (1968) directed by Hrisikesh Mukherjee, he has covered over four decades. The actor did not even come close to his legendary status until his breakthrough performance in Sujit Guha's 'Amar Sangi' (1987). He became a known figure doing pure masala and romantic films which frankly quite cringe worthy, yet huge blockbusters. However, the actor started showing several shades of acting brilliance in middle-of-the-road cinemas like 'Chokher Bali' (2003). The actor then went back to commercial hits with 'Bandhu' (2007) and 'Kalishankar' (2007). He has since been giving some fine performances.
Shob Charitro Kalponik' (209), 'Autograph' (2010) and 'Moner Manush' (2010) are some of his most critically acclaimed and commercially successful performances.
3. Utpal Dutt
A multifaceted individual, Utpal Dutt had the pure royal theatre blood. While most of us remember the iconic actor as the naïve Bhavani Shankar in Hrishikesh Mukherjee's 'Gol Maal' (1979), the actor has mastered a variety of roles. A pioneer of modern Indian Theatre, he had clasped Shakespearean plays, which showed signs in his work. Interestingly, the actor got his debut while performing Shakespeare's 'Othello', and was spotted by Madhu Bose, who eventually recruitment him for the titular character in 'Michael Madhusudan' (1950). What followed was some of the most critically appreciated works in Hindi Cinema. He was the lead in India's landmark film, Mrinal Sens' 'Bhuvan Shome' (1969), the comic inspector in 'Rang Birangi' (1983), the Indian-French produced 'Agantuk' (1991) directed by Satyajit Ray, Indo-Bangladesh joint production feature 'Padma Nadir Majhi' (1993) and the villainous multi-millionaire businessman Sitaram in 'Inquilaab' (1984). The actor could morph into any character with ease. Winning multiple National Awards, the actor has established himself as one of the best actors ever to step foot in cinema.
2. Soumitra Chatterjee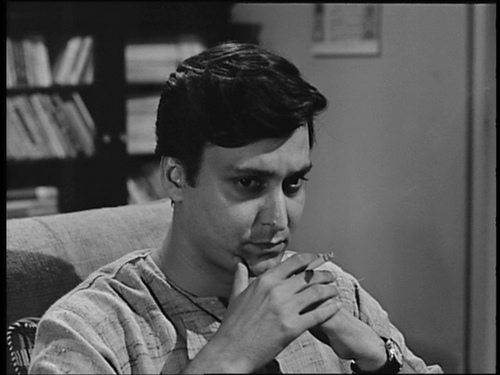 The actor was a favourite of Oscar winning director Satyajit Ray, working in 14 films, and that speaks volumes about his acting prowess. While there are some actors who bloom early and some who bloom late, this man started off with bang and is still continuing some finest works. He debuted in Ray's 'Apur Sansar' (1959) and caught the attention of cinema enthusiasts. Throughout the 60s, he continued to work with legendary director and received immense critical praise. He eternalised the Indian detective 'Feluda', where even the best actors, despite of their brilliant performances, have not been able to supersede him. His films such as 'Kony' (1986) where he played Khitish Sinha or Khid da, a swimming coach and 'Akash Kusum' have been considered as one of the best performances in Indian cinema. What made him an instant legend was 'Jhinder Bandi' (1961). The actor essayed an adventurous horse-riding villain and was compared to an actor yet to be mentioned on this list. His career is teeming with humours which include France's highest civilian award, the "Legion of Honour" (2017), the Sangeet Natak Akademi Award and the Dadasaheb Phalke Award to name a few. He was actor who arguably was, and is at par with stars of world cinema.
1. Uttam Kumar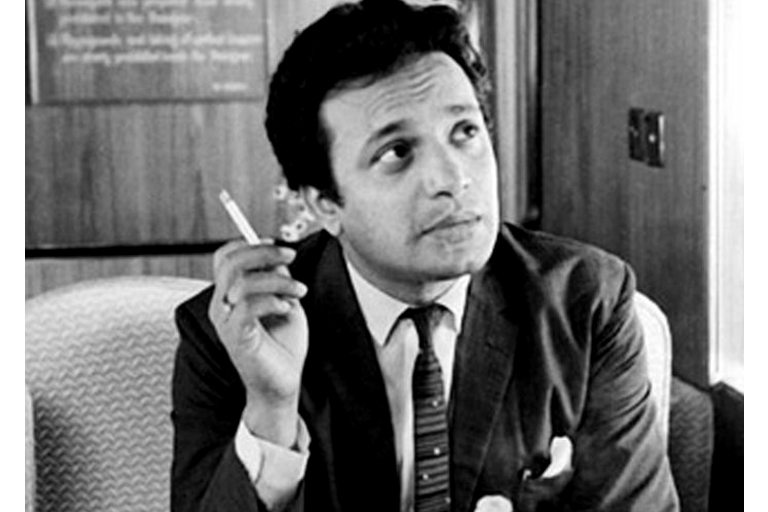 The "Mahanayak" of Bengali cinema – Uttam Kumar was the biggest star in Bengal. A cultural icon, it's a pity that he passed away at the meagre age of 53 in 1980. Debuting in Nitin Bose's 'Drishtidan' (1948), the actor established himself as a bankable star in 'Sharey Chuattor' (1953), which ran for 65 weeks. What made him such a huge star was his masterful hold in both commercial and critical cinema and its audience, and that was proved with his aforementioned breakout performance. In the 1950s, he eternalised romance and made it popular for the new-generation. His pairing with fellow legend Suchitra Sen was all the sensation and films such as 'Sagarika' (1956) and 'Shilpi' (1956) made him a household name. He along with Soumitra Chatterjee brought in the concept of parallel cinema in the Indian film industry. The actor did venture into Bollywood, starring in films like 'Amanush' (1975) and Anand Ashram (1977), but chose to be on his home turf in Bengal.
The actor specialised in "conversational-acting" and had a distinct urbane charisma that broke free from the prototypical Bengali screen hero of the past. His most lauded performance, Satyajit Ray's 'Nayak' (1966) earned him immense appreciation form critics and audience alike. Adding to his legacy, the actor was the first recipient of the National Film Award for Best Actor for his performances in 'Antony Firingee' and 'Chiriyakhana', both releasing in 1967, and even has a Metro Station in Kolkata renamed in his honour. Uttam Kumar was one of India's first superstars and was a gem of India.
Read More: Best Bengali Actresses