The Bengali film industry has been producing some of the most iconic works through the history of the art. The artists themselves have been a huge cultural influence throughout generations. Dating back in 1932, it has been known to have produced critically acclaimed global parallel cinema and art films, with several of its filmmakers gaining international acclaim. Another important creation of "Tollywood" is actors. The artistic industry has seen some of the finest actors who have masterfully gripped the attention of filmmakers like Martin Scorsese and Stanley Kubrick.
Frankly speaking, there is no way to constrict number of "best" Bengali actors. However, what can we do? For this list, I have taken in account the actor's acting prowess, work, cultural prominence and of course, how may Satyajit Ray films the actress has starred in. These actors have made me feel proud of being a Bengali, and so, here is the list of 10 best Bengali actresses of all time.
10. Sandhya Roy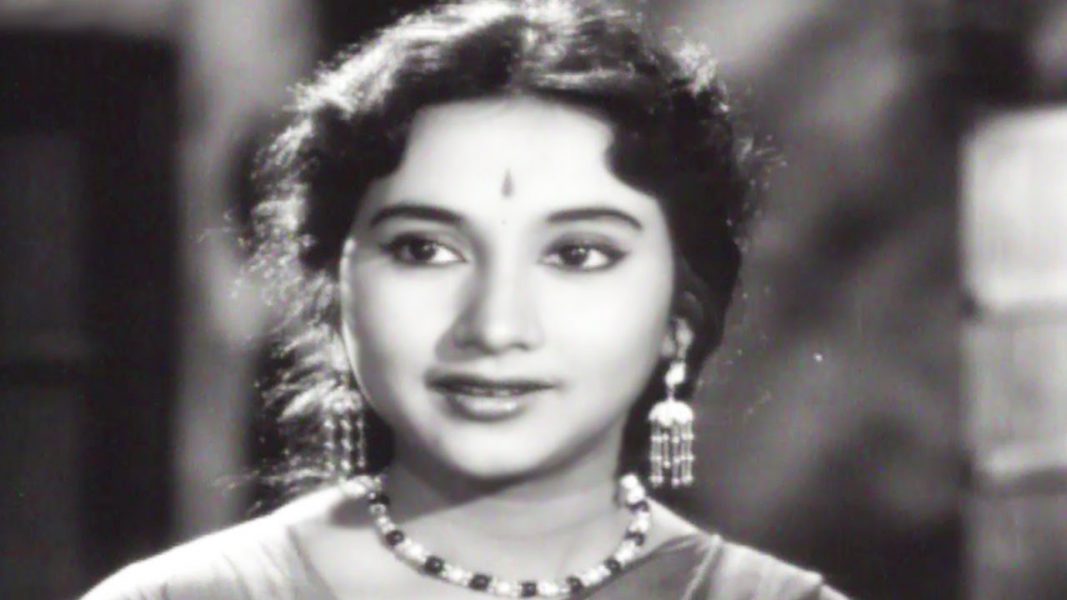 A pioneer of Bengali cinema, this actress was a veteran in playing "character roles" with eccentricity and an enigmatic awe. Sandhya Roy gained fame for essaying sweet and bubbly characters, glacially transforming herself into a versatile actress. Some of her acclaimed works are 'Dadar Kirti' (1980), 'Ashani Sanket' (1973) and 'Thagini'.
9. Sabitri Chatterjee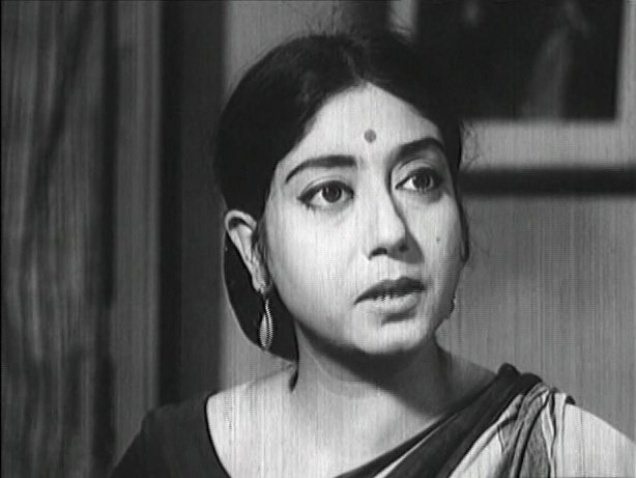 A career spanning over 50 years, the actress has seen critical and commercial fame with some of the biggest personalities. Debuting in 'Pasher Bari' (1952), Chatterjee went on to star in Satyajit Ray's 'Pather Panchali' (1955) and 'Aparajito' (1956), earning critical acclaim.
Following her initial works, she continued to give out praise worthy performances in 'Subhada' (1952), 'Basu Parivar' (1952). The actress made a strong onscreen duo with cinematic great Uttam Kumar, starring in remarkable flicks such as 'Lakh Taka' (1953), 'Kalyani' (1954), 'Anupama' (1954), 'Raikamal' (1955).
8. Sumitra Devi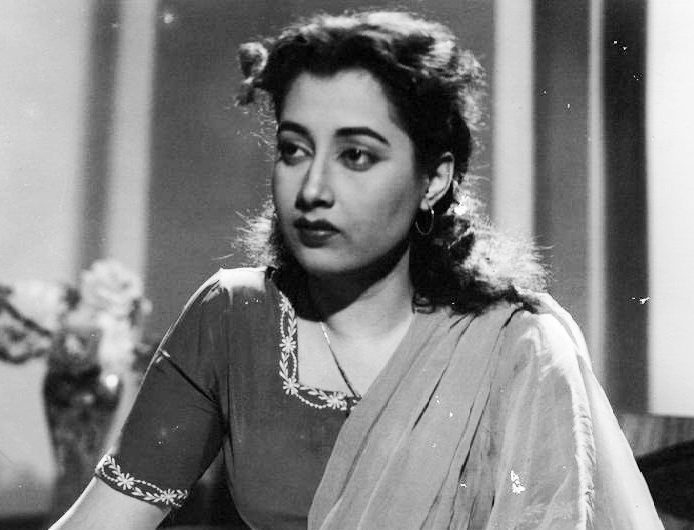 An exquisite beauty and a superstar, Sumitra Devi represented the woman of the mid 1950s, incarnating their supressed calmness. Remembered for her sensitive women characters in Hindi films like 'Mashal' (1950), 'Deewana' (1952), 'Mamta' (1952) and 'Mayurpankh' (1954), she made a strong impact in the Bengali film industry.
Devi impressed all with 'Abhijog' (1947), 'Pather Dabi' (1947), 'Pratibad' (1948), 'Joyjatra' (1948), 'Swami' (1949) and 'Devi Chowdhurani' (1949); the actress got instant offers from the industry of dreams – Bollywood. Due to her immense fame and strong foothold over the audience's hearts, she has starred in blockbuster films like 'Dasyu Mohan' (1995), 'Saheb Bibi Golam' (1956) and 'Aandhare Alo'.
7. Konkona Sen Sharma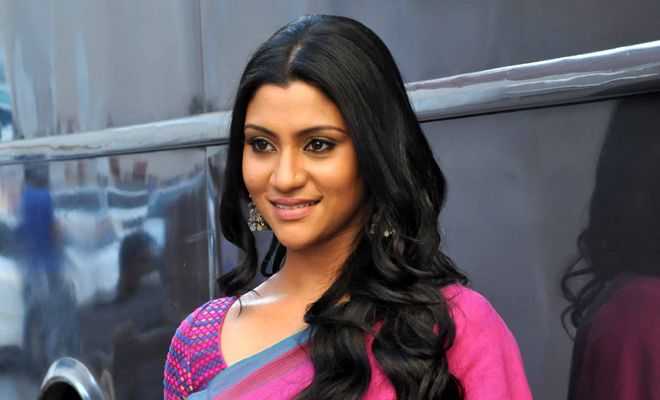 Konkona Sen Sharma is one of the most underrated actresses in Bollywood and Bengali cinema. The actress is a gift to us, a gift which we don't deserve. The actress has an unbelievable critically extoled works throughout her career. One of the leading figures in contemporary parallel cinema, she has been known to be a favourite among the critics' circle. What makes her such a sensation, is the fact that she is the daughter of an immensely successful stalwart, and yet managed to break all odds.
The artist has received the National Film Award for Best Actress for 'Mr. and Mrs. Iyer' (2002) and the National Film Award for Best Supporting Actress for 'Omkara' (2006). The actress has had dazzling acts in Madhur Bhandarkar's 'Page 3' (2005), where she played young aspiring journalist Madhavi Sharma; the schizophrenic Meethi in Aparna Sen's '15 Park Avenue' (2005) and desperate Shruti in Anurag Basu's 'Life in a… Metro' (2007). Her most recent work, 'Lipstick Under My Burkha' has been hailed as one of the best in modern cinema. The multi-talented actress is also venturing into direction, with her debut directorial feature, 'A Death In The Gunj' (2017) receiving praise. It suffices to say that we should collectively pray that the immensely talented actor should continue to shine through in cinema.
6. Kajol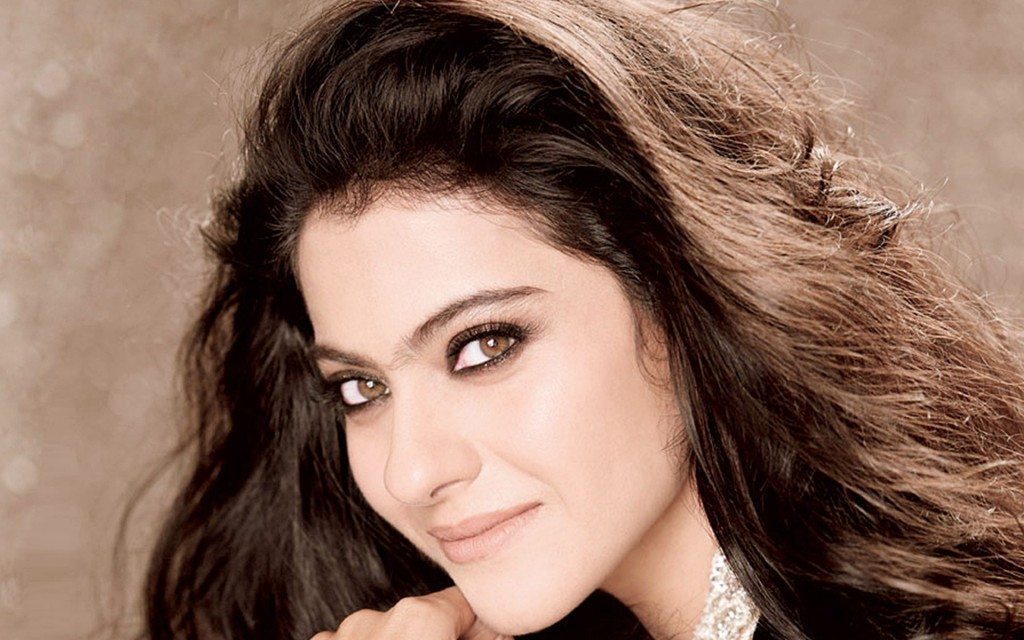 One of the raging stars of the nineties, Kajol was the leading lady throughout the nineties. Her array of works holds impressive records, winning six Filmfare Awards and the he Padma Shri to name a few. She reined the commercial scenes, with 'Yeh Dillagi' (1994), 'Ishq' (1997), 'Pyaar Kiya To Darna Kya' (1998), 'Pyaar To Hona Hi Tha' (1998) and 'Hum Aapke Dil Mein Rehte Hain' (1999) being annual top grossers. Despite such success, the actress boldly accepted a role as the primary antagonist in 'Gupt: The Hidden Truth'(1997), breaking numerous stereotypes.
The actress went on to form partnership as romantic duo with fellow legend Shah Rukh Khan, forming one the most celebrated and loved on screen couples in the history of Indian cinema. With him, she gave spluttering performances in 'Dilwale Dulhania Le Jayenge' (1995), 'Kuch Kuch Hota Hai' (1998), 'Kabhi Khushi Kabhie Gham…' (2001) and 'We Are Family' (2010), and established herself as one of the greats.
5. Sharmila Tagore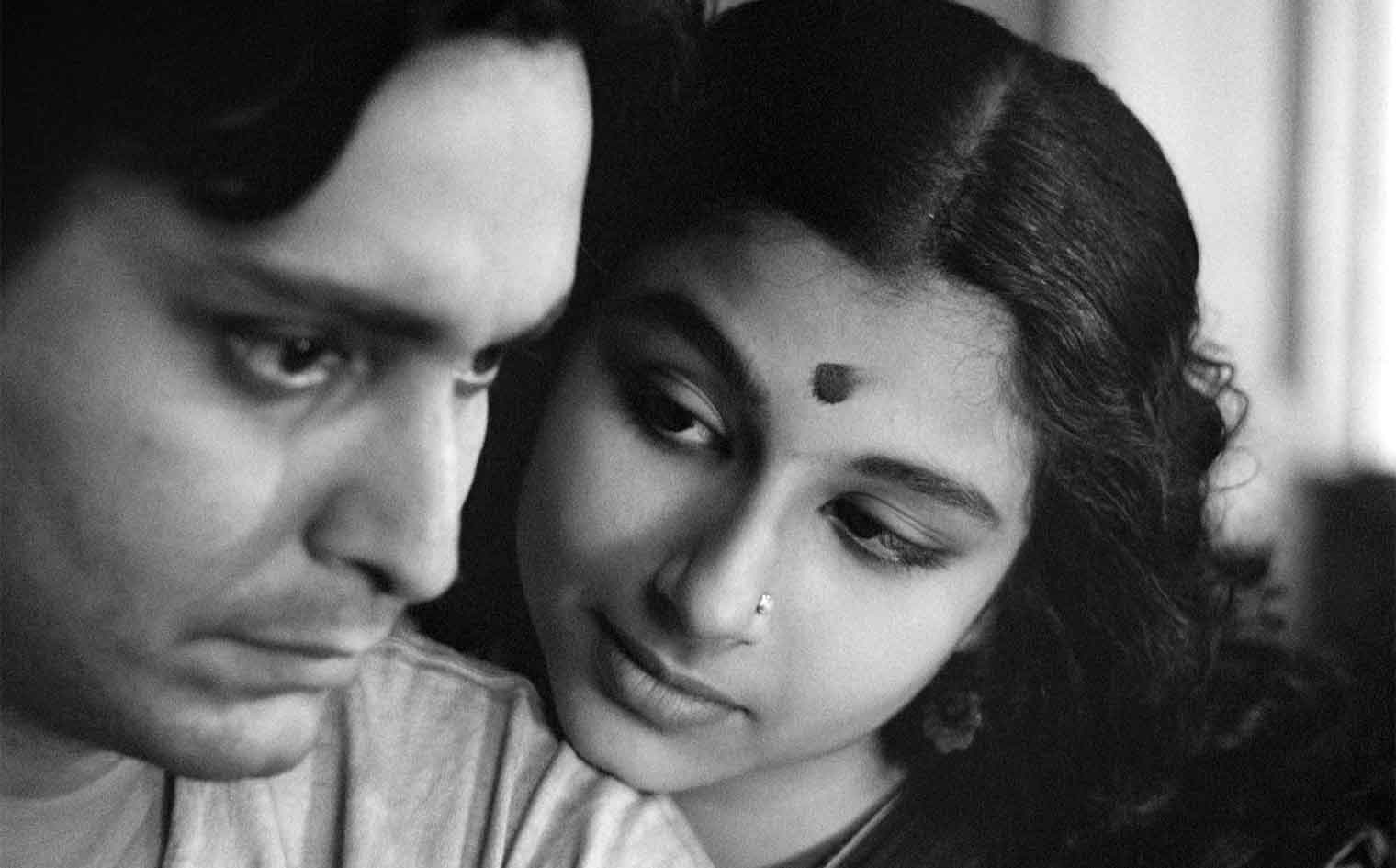 A descendent of the Tagore family, Sharmila Tagore represented the new generation of actresses in the 1960s. Debuting and playing the titular character in Satyajit Ray's 'Apur Sansar' (1959), she gained commercial prominence in Bollywood. The actress had a successful pairing with Rajesh Khanna and gave hits such as 'Aradhana' (1969), 'Amar Prem' (1972), 'Safar' (1970), 'Daag' (1973) and Maalik (1972). The actress tore into critical geniuses with 'Mausam' (1975) and 'Mississippi Masala' (1991). Her performance in Gulzar's 'Mausam' earned her National Award Best Actress. Her immense bankability made her one half of the highest paid Bollywood actress from 1970 to 1976 along with Mumtaz and made her a huge star. The actress broke many social barriers that plagued Bollywood and proved to be the catalyst of change through her acting expertise.
4. Rani Mukherjee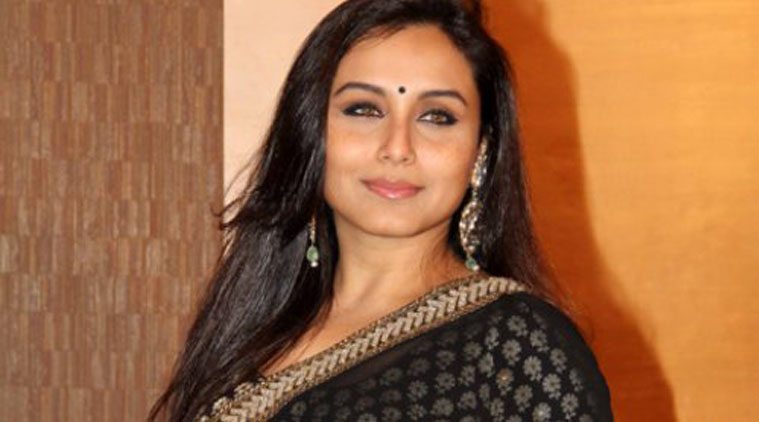 Bollywood was in serious trouble during the late 90s and early 2000s. At a time when the industry was primarily focussing on dominant male roles and using female characters as eye-candy, Mukherjee generated a wave of strong female characters; and that too in the commercial cinema. Debuting in her father, Ram Mukherjee's Bengali flick 'Biyer Phool' (1996), and broke into the commercial stardom with essaying the gorgeous Tina Malhotra in Karan Johar's 'Kuch Kuch Hota Hai' (1998), bagging the Filmfare Award for Best Supporting Actress. Although quite wonderfully shining in the star personas of Shah Rukh Khan and Kajol, her career did not seem to take her any further. However, this proved to be the actress' seasoning period where she would slowly gain prominence as an actor who portrayed roles which were different from the traditional female characters. Kamal Hassan's 'Hey Ram' provided her a podium for nurturing her talent. Since then, the actor has been splurging out brilliant performances in 'Saathiya' (2002), 'Saathiya' (2003) and 'Hum Tum' (2004) and 'Veer-Zaara' (2004). However, the bong beauty really started transforming Bollywood with strong and bold acts in mid 2000s.
3. Aparna Sen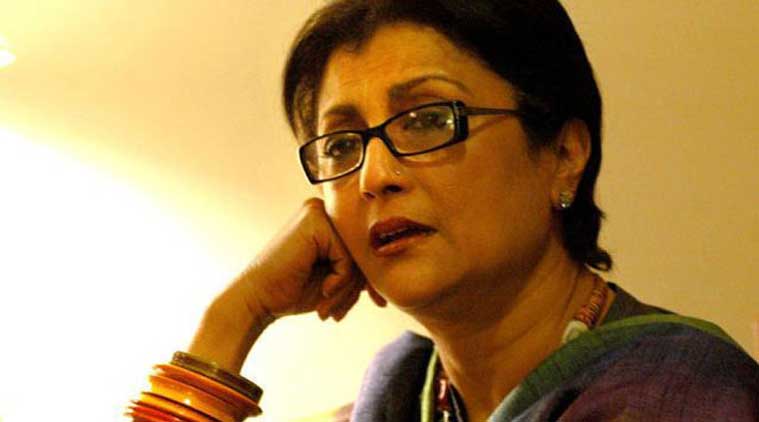 Superseding daughter Konkona Sen Sharma is mother Aparna Sen. The versatile artist has exceptionally transformed from a successful actor to a successfull director. Debuting in Satyajit Ray's 'Teen Kanya' (1961) at the tender age of 15, her acting roots were strappingly established. Since her debut, the actress has incessantly given out path breaking performances. Throughout the 70s till the 80s; before transitioning into a director worked some of the most critically lauded films in Indian cinema. Some of her supremely finest films are 'Aparachito' (1969), 'Sujata' (1974), 'Mahaprithibi' (1991) and 'Abhishapta Prem' (1996). The actress proved to be an enormously bankable star as a well as gifting the world with critically outstanding films.
2. Madhabi Mukherjee
Madhabi Mukherjee is one of the distinctive figures in the history of Bengali cinema. She has acted some of the most critically lauded performances in the art. Finding her acting roots in the; the actress slowly caught the critical eyes of Mrinal Sen and starred in 'Baishey Shravan' (1960). Playing a 16 year old embroiled in a horrifying famine set during the World War; she garnered her first critical applause. She continued to work with iconic directors like Ritwik Ghatak before breaking into critical and commercial eminence with Satyajit Ray. She was since recognised as the top actress in Bengali cinema. Her performances in 'Mahanagar' (1960), 'Charulata' (1964) and the 'Apu' trilogy are some of the finest in cinema. Legendary Film critic Roger Ebert said "…it might be useful to see the performance of Madhabi Mukherjee in this film. She is a beautiful deep, wonderful actress who simply surpasses all ordinary standards of judgment. Madhabi Mukherjee represents whatever is good in Bengali cinema.
1. Suchitra Sen
Suchitra Sen speared through triumph with Uttam Kumar; and with him redefined the concept of blockbuster cinema and star-power. She was often applauded for her art of bringing a poise, grace and dignity to her roles. She made her debut in the unreleased 'Shesh Kothaay' (1952) and then instantly became a cultural icon in Nirmal Dey's 'Sharey Chuattor' (1953). Although the actress was a legendary figure in the romantic genre, some of her best works came in the dramas 'Deep Jwele Jaai' (1959), 'Uttar Falguni' (1963) 'Khamoshi' (1969); and the political drama 'Aandhi' (1975). Sen broke all barriers in her Bengali romantic drama film 'Saptapadi' (1961). In this film, she essayed the role of Rina Brown, a talented and attractive Anglo-Indian Christian to whom Uttam Kumar's Krishnendu falls for. For this particular performance, she received immense praise and received the Silver Prize for Best Actress in Moscow International Film Festival. She had the power swaying the viewers with her emotive vigour which connected to all. She was the actress who defines cinema.
Read More: Best Bollywood Actresses