Investigation Discovery's 'High-Speed Chase: Interstate Boat Chase' chronicles the shooting of Oklahoma County deputies and the subsequent pursuit of the suspect, Benjamin Plank, in late August 2022. The episode features interviews with several members of law enforcement personnel involved in the efforts to apprehend the suspect, despite the inherent risks, exemplify their commitment to public safety. If you're interested in discovering more about the case, here's what we know.
Who is Benjamin Plank?
On August 22, 2022, Oklahoma City in Oklahoma witnessed a high-speed car chase as law enforcement officials sped after a fleeing perpetrator. Three Oklahoma County Sheriff's Office deputies, including Sgt. Bobby Swartz and Deputy Mark Johns, were serving an eviction notice in the 2200 block of S.W. 78th Street in Oklahoma City. News reports state a woman called 911 around 9:53 AM and requested the Oklahoma City Police for help with the eviction. They initially explained to her that the police neither serve civil papers nor get involved with removals.
Oklahoma City Police Chief Wade Gourley said, "In that initial call, the mother called in and said her son was acting up, placing things in the driveway. She had been working on eviction and VPO [victim protective order] paperwork before. She was advised to get the eviction paperwork together, and [officers] advised her to contact the Sheriff's Office since the property resided in Oklahoma County." The Sheriff's Office took over the eviction request, and Bobby, Mark, and Deputy Melody Norton traveled to the residence.
A probable cause affidavit reveals the deputies were talking with the occupant, Benjamin Plank, through the garage, front doors, and a window. He refused to leave, and Bobby and Mark went to the back door. Oklahoma County Sheriff Tommie Johnson III stated, "Apparently, they had a suspect who was uncooperative at the beginning." According to news reports, Bobby walked to the backdoor, with Tommie adding, "That is when the shots started, hitting him multiple times." Police sources cite Mark immediately rushed to his colleague's help.
Tommie stated, "When Deputy Swartz got hit and went down, [Deputy Johns] tried to get on top of him and pull him out of the way. What a courageous act." The Oklahoma City Police Department received several distress calls from concerned individuals around 1:18 PM, indicating a shooting had occurred in the area. An OKCPD officer, who was present with an Oklahoma County deputy at a separate location, received information about the incident through the deputy's radio communication and revealed the shooting involved Sheriff's Office deputies.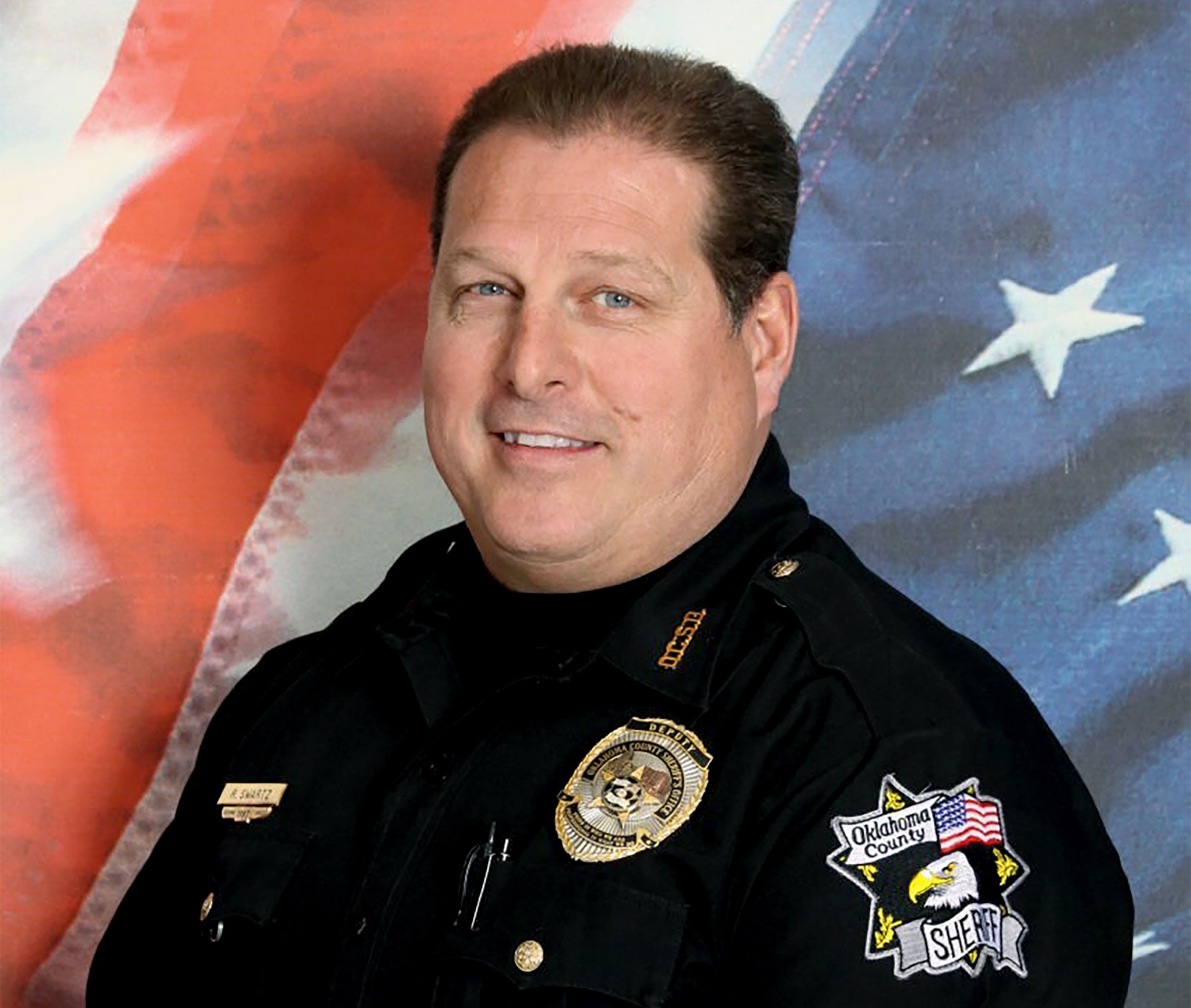 Another OKCPD officer arrived at the scene around 1:22 PM and entered the residence's backyard. He discovered two wounded deputies and provided immediate first aid while requesting medical assistance. The injured officers were immediately transported to the University of Oklahoma Medical Center for treatment. Law enforcement officers initiated a search of the house and the surrounding area in pursuit of the armed suspect. It was determined Benjamin had fled the scene in a pickup truck with a boat hitched to its rear.
An officer spotted the suspect's vehicle at S.W. 89th and Walker at 1:33 PM, immediately alerting fellow officers and awaiting backup. However, Benjamin evaded capture and sped away, leading to a pursuit. Several deputies joined the chase, with over 20 squad cars participating in the high-speed chase. It continued as Benjamin entered Interstate 35 North from S.E. 89th Street at 1:36 PM with officers hot in pursuit. Law enforcement officials unsuccessfully made several attempts to sabotage the vehicle and put an end to the quest.
Where is Benjamin Plank Now?
However, Benjamin's boat-hitched pickup made it difficult to halt the chase. His aggressive behavior posed a solemn threat to the public, prompting the persistent officers to continue their efforts to stop him. At around 1:39 PM, Benjamin fired a rifle multiple times at pursuing officers while on I-35 in the area of S.E. 44th Street. The pursuing officials returned fire, with one officer positioned at the 2500 block of I-35 South and another around S.E. 15th Street. Despite these valiant efforts, he fled east on Interstate 40 at high speeds.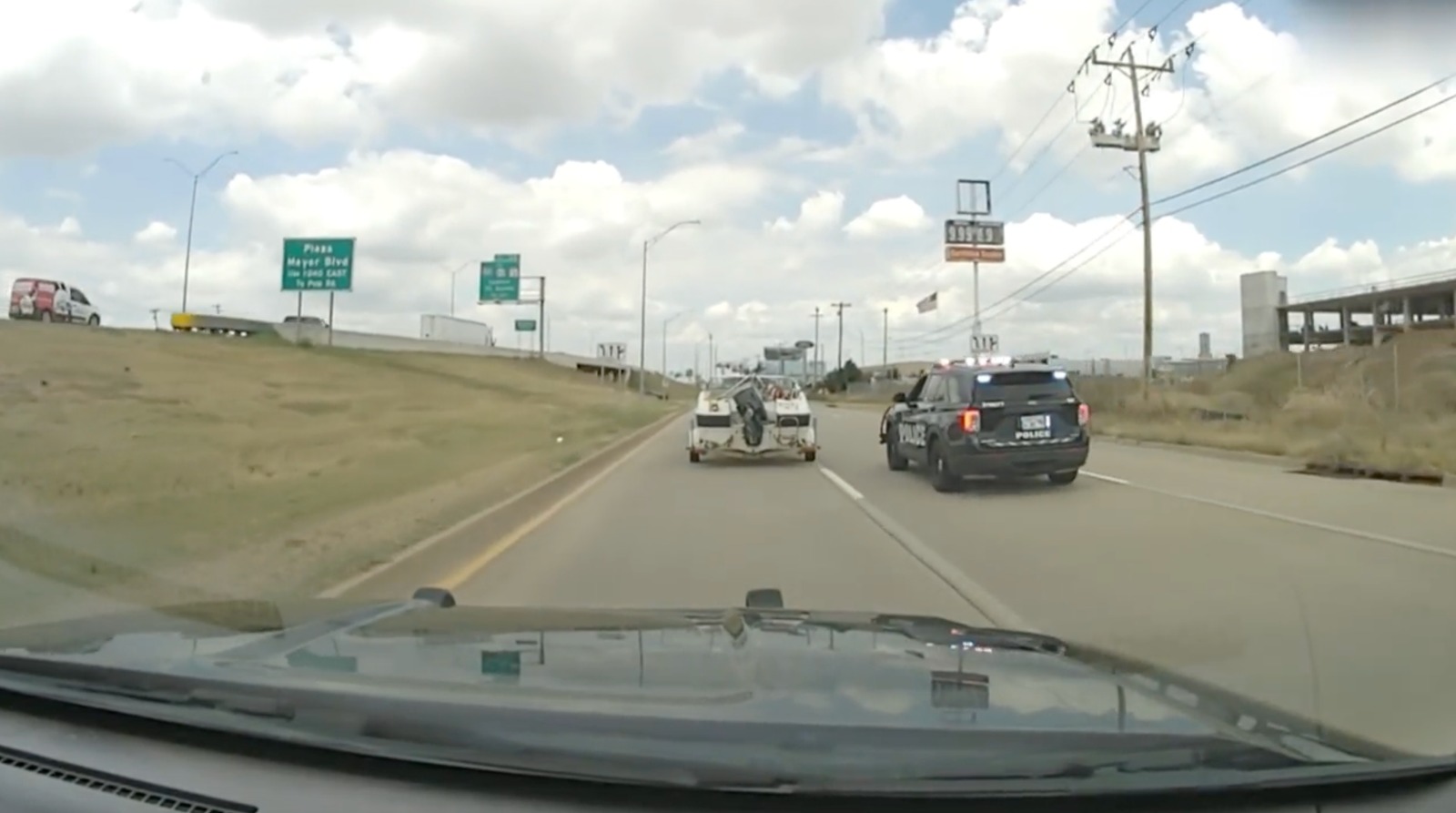 Benjamin exited the interstate at Air Depot and proceeded to Tinker Air Force Base, where he seemed to surrender by holding his rifle out of the window. However, he refused to cooperate as law enforcement officers from various departments surrounded him, and the authorities had to use a Taser to subdue him. He sustained injuries during the arrest and was transported to a hospital for medical treatment. Tommie conducted a news conference immediately after the arrest and broke down while describing the grave injuries his deputies suffered.
Police sources disclosed Bobby had succumbed to his injuries at 3:50 PM. His son, Austin Swartz, reminisced, "He was an amazing man, father, grandfather (my kids called him papa policeman), son, and brother. He was a 25-year veteran of the sheriff's office and served in the Army before that. He meant the world to me, my kids, my wife, and our entire family." Benjamin was booked on suspicion of first-degree murder, shooting with intent to kill, assault and battery with a dangerous weapon, and use of a vehicle in the discharge of a weapon.
Wade alleged there was evidence inside the home that Benjamin had prepared to kill law enforcement officials. He said, "But I just want to be clear. What he did yesterday was very well planned out and cowardly – those officers didn't have a chance. That was his intention, was to kill those [deputies]." News reports stated Benjamin had a troubled history, with court records indicating his mother sought his eviction due to his verbal abuse following a job loss in July 2022. She had also filed a protective order against him.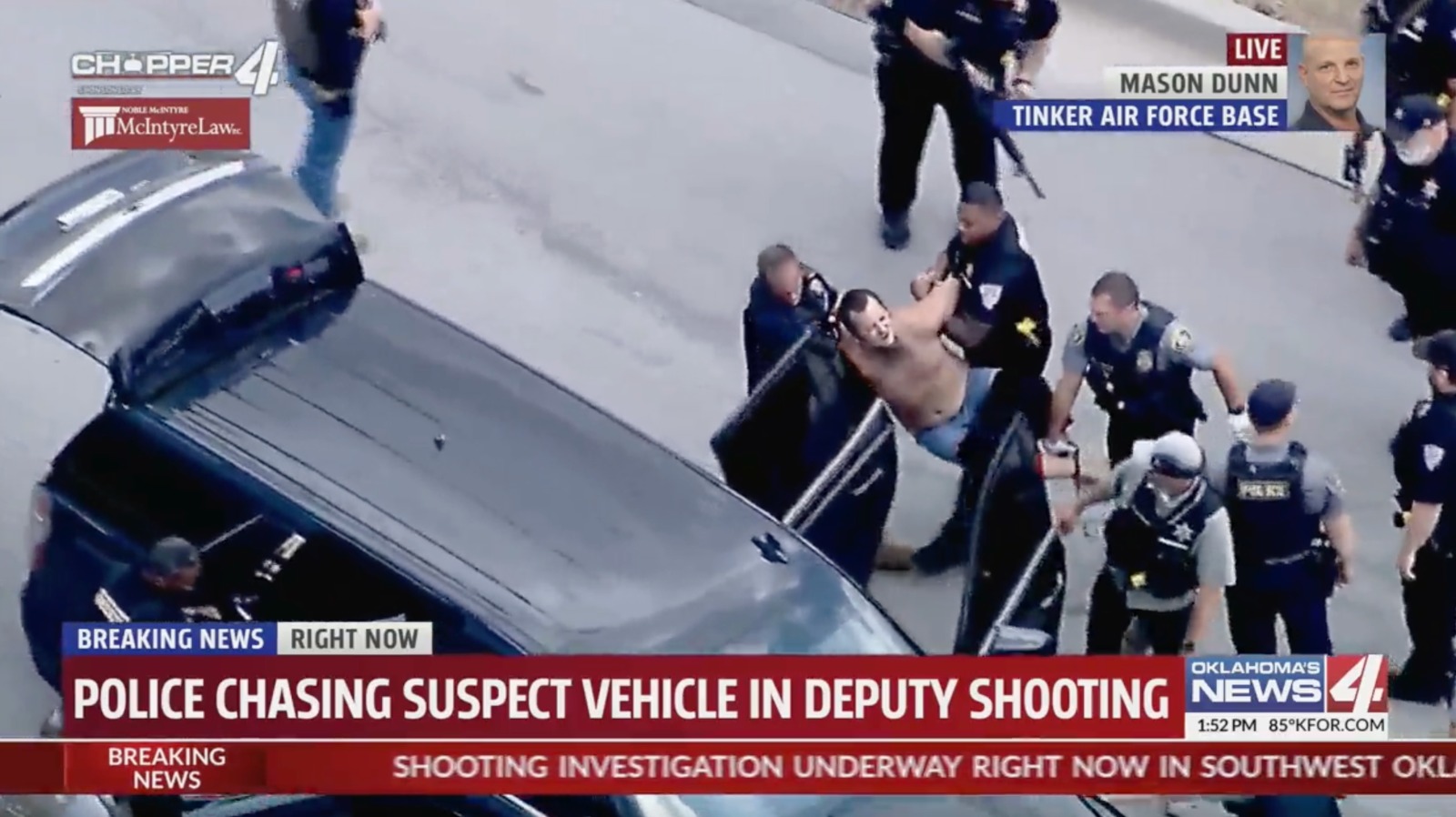 Benjamin was briefly hospitalized for mental health concerns a week before the incident. His neighbors also expressed suspicion about his behavior the day before the shooting. Benjamin admitted in an affidavit to shooting and killing Bobby and wounding Mark. His defense counsel requested a mental competency hearing in February 2023, citing their client from delusions and believed his family was in a pedophilic conspiracy with police. The State Department of Mental Health determined Benjamin, 35, is incompetent to stand trial in March 2023. Officials stated he will receive treatment before being re-evaluated in 90 days.
Read More: Steve McNair Murder: Why Did Sahel "Jenni" Kazemi Kill Him?