We cannot ignore that there is no future without the present, and there would have been no present without the past. Thus, as we progress toward the future, it is normal to turn back to see how far we have come. As technology advances and society develops, movies develop, too, serving as a means to reflect society and its norms of the time, as well as pioneering new ways of filmmaking. In this list, we bring you the 20 best movies from the 1970s on Netflix. Each of these will take you back in time and give you a taste of how things were back then.
20. Bandie (1978)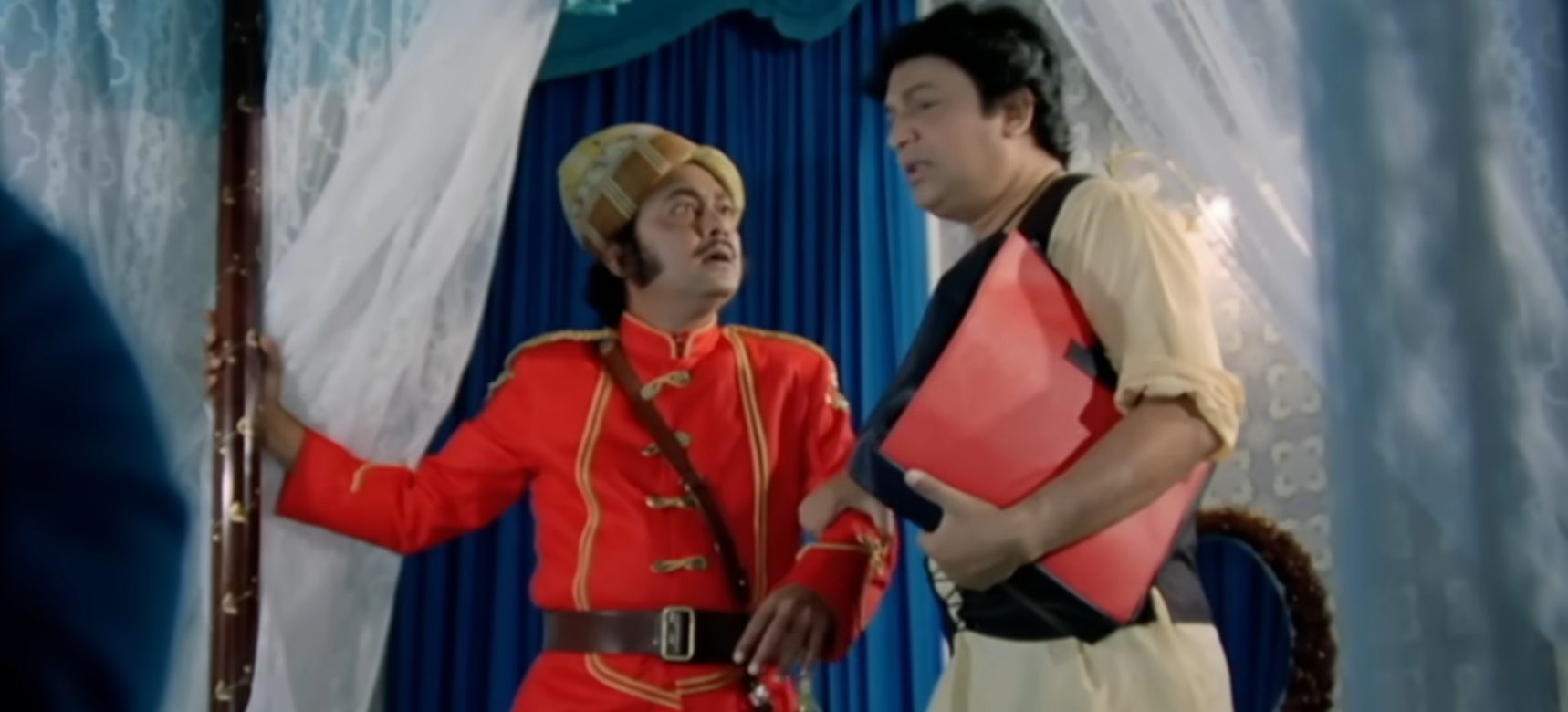 Directed by Alo Sarkar, 'Bandie' is an Indian Bengali movie. A concoction of complexities, it tells the story of Bhola, a thief, who finds himself rather politely arrested by Bharatpur's Senapati Raghuvir Singh. Raghuvir wants to use him as the impersonator of the dead King Brajbhan Singh's missing son, Uday Singh until the latter is found. Uday's disappearance seems to be a part of Brajbhan's brother Vikram's plan to usurp the throne.
Meanwhile, Bhola, too, comes across a cabin that is seemingly connected to the murder of his mother when he was a kid and starts looking into it. How these two are connected and why Raghuvir chose Bhola to impersonate Uday are what the movie answers most dramatically. The movie stars Uttam Kumar, Amjad Khan, Amrish Puri, Sulakshana Pandit, Madan Puri, Utpal Dutt and Iftekhar. You can watch it here.
19. Khoon Khoon (1973)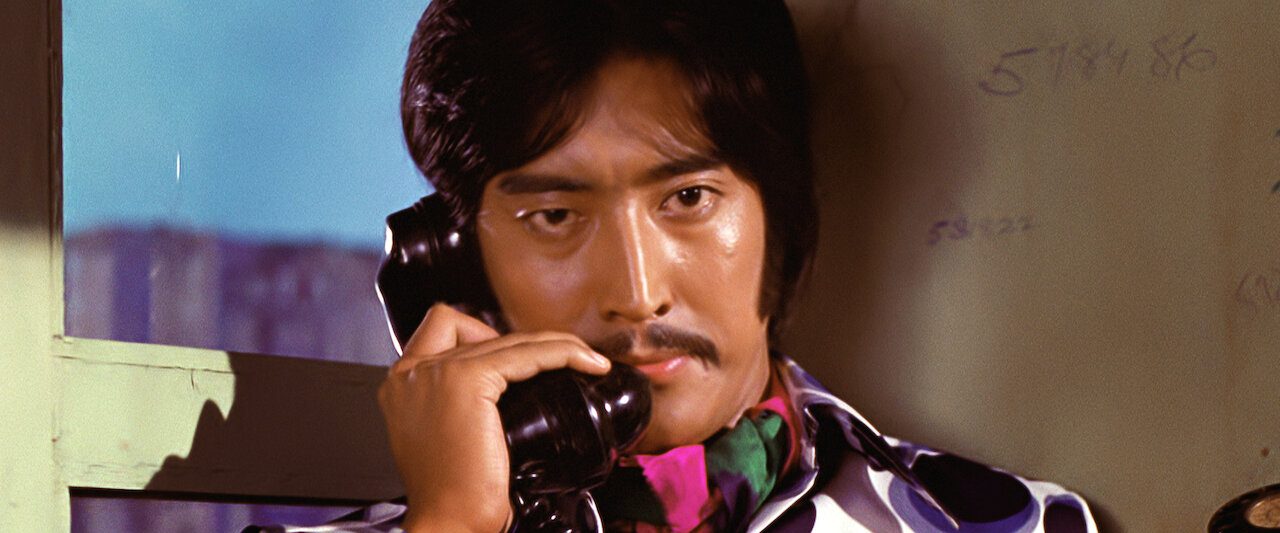 A Hindi remake of 'Dirty Harry' starring Clint Eastwood, with the usual Bollywood spices incorporated, 'Khoon Khoon' sends a hardened cop, Anand, on a chase after a ruthless psychotic killer, Raghav, who has been killing people randomly across the city. Unless he is paid the ransom he demands, the dead bodies will keep on piling up. How the police, led by Officer Anand, manage to apprehend Raghav is what we find out. The cast of the movie includes Mahendra Sandhu as Anand, Danny Denzongpa as Raghav, Jagdeep, Padma Khanna, Murad, Rekha, and Helen. You may watch the film here.
18. Salaakhen (1975)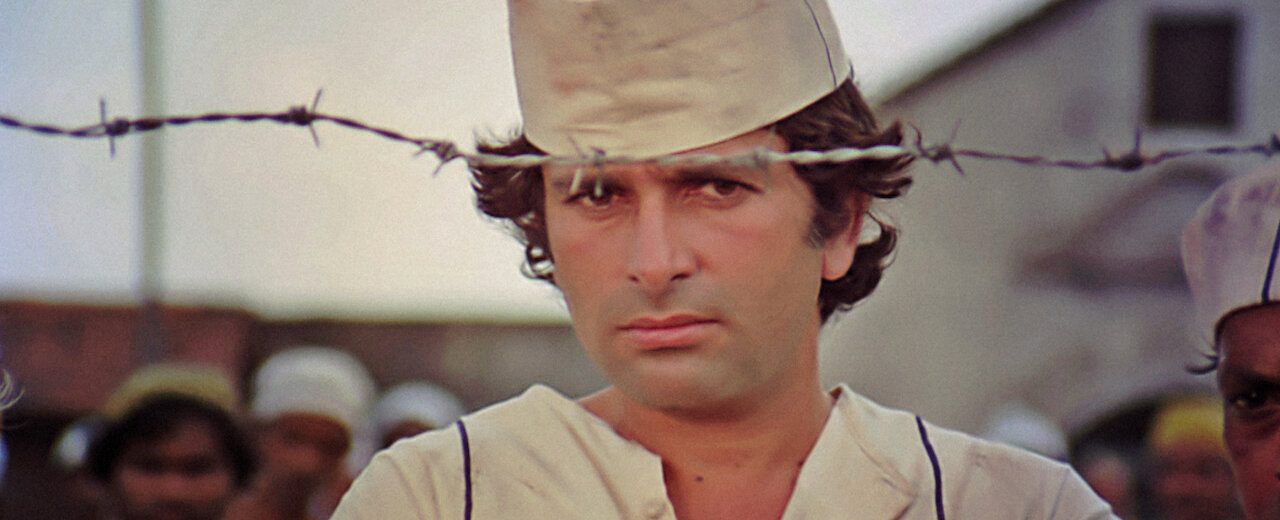 In what can only be called a play of fate, two inseparable childhood friends, Raju (boy) and Guddi (girl), get separated due to a tragedy, only to reunite years later and become lovers, thanks to different names, Seema (the girl) and Chander (the boy), without realizing that they were once the best of friends. Seema is a singer, while Chander is a thief. As they head to their respective homelands, which, unbeknownst to them, are one and the same, a shocking truth awaits them. Directed by A. Salaam, the cast of 'Salaakhen' (translates to 'Prison Bars' in English) includes Shashi Kapoor, Sulakshana Pandit, Mehmood, Sudhir, Anjana Mumtaz, Mac Mohan, and Amrish Puri. Feel free to check out the movie here.
17. Elaan (1971)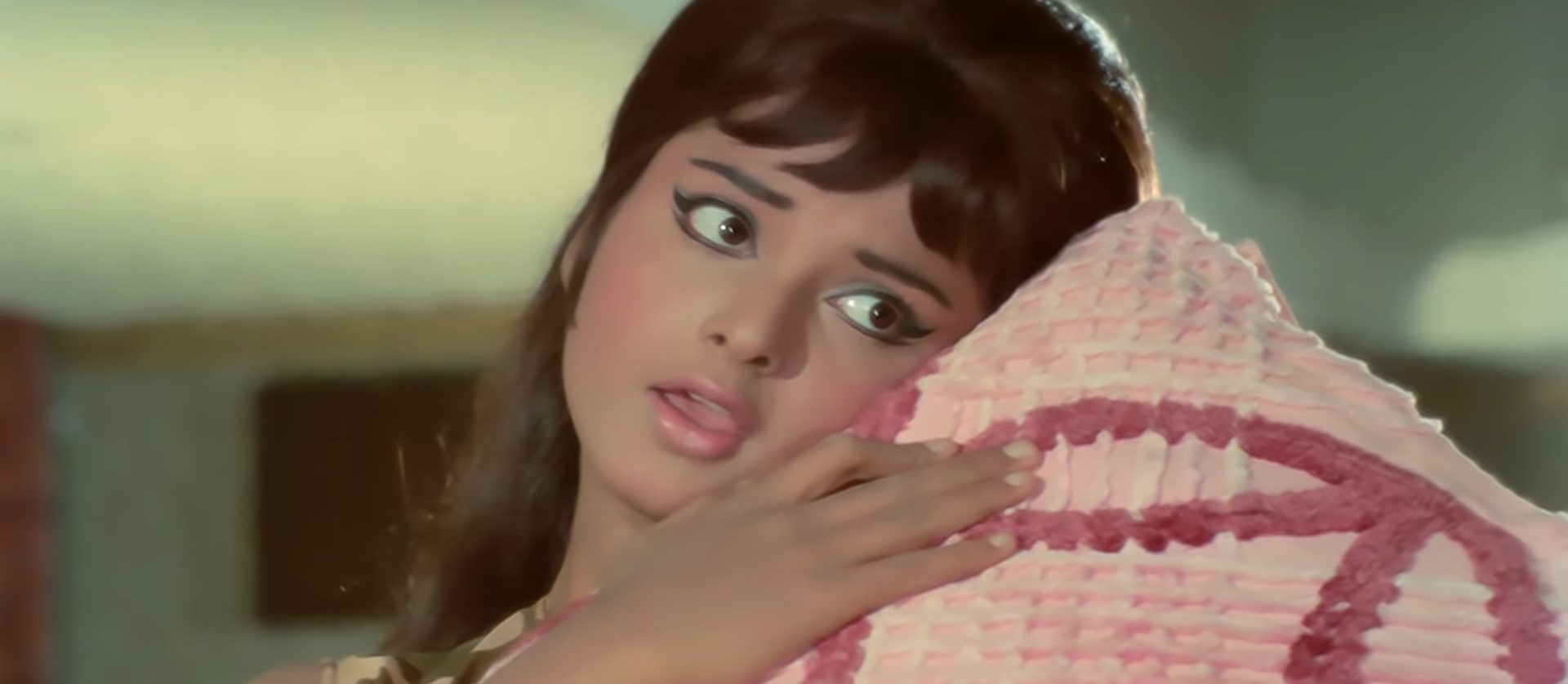 'Elaan' is an entertaining Hindi sci-fi thriller directed by K. Ramanlal. Freelance photographer/journalist Naresh Saxena is given a dangerous assignment by his ladylove Mala's father, Mr. Mehta, who is the Editor of the Newspaper agency he works for. Naresh has to go to a remote island and bring to light the illegal activities going on over there. However, things take a drastic turn when he is captured and put in a prison that they share with a scientist and a troublemaker. The scientist gives him a ring that, when put inside the mouth, makes the person invisible. How Naresh uses the ring to escape and then bring the criminals to justice is what follows. The cast includes Vinod Mehra, Vinod Khanna, Rekha, Madan Puri, Helen, Rajendra Nath and Iftekhar. You can check out the film here.
16. FTA (1972)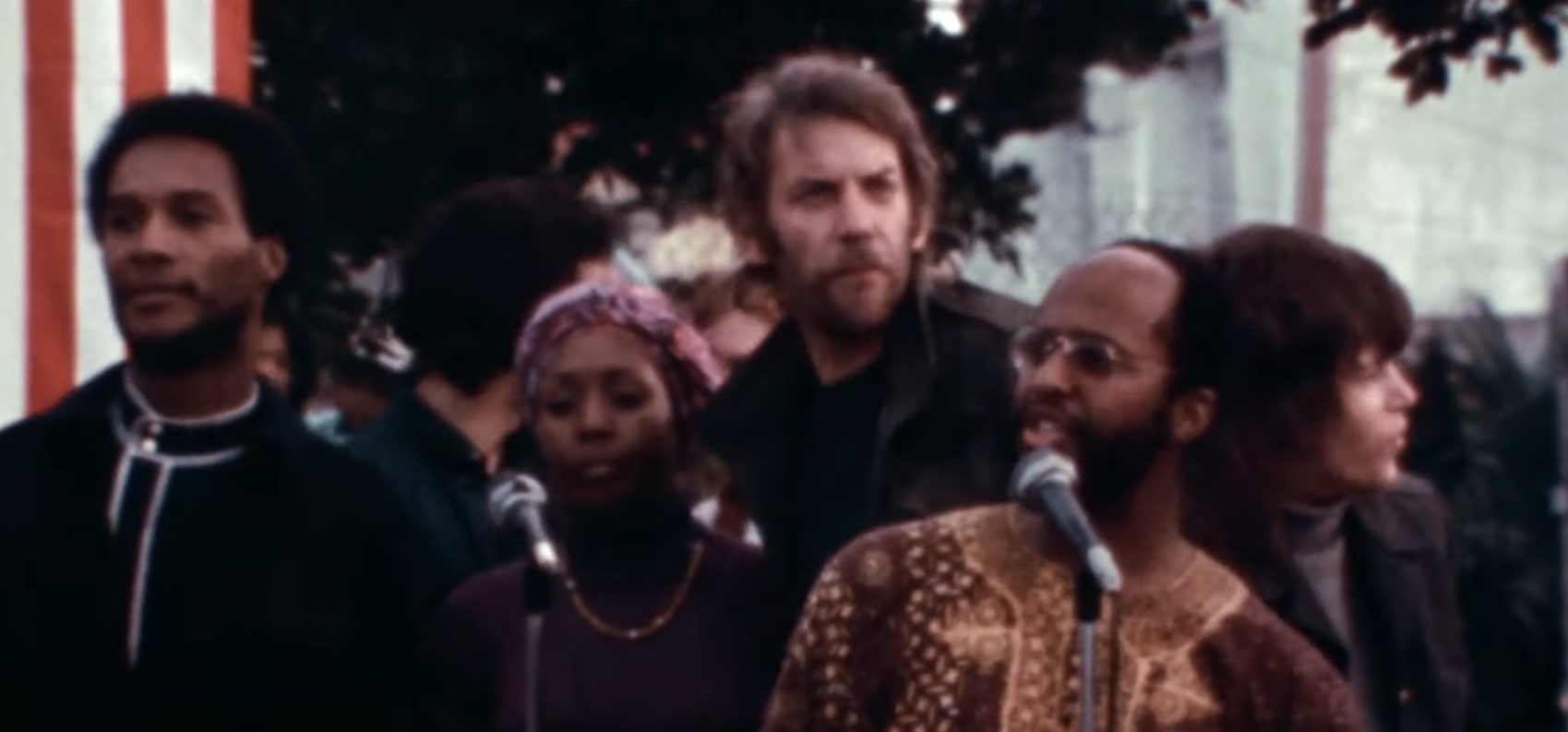 'FTA,' short for Free Theater Associates, is a documentary film that follows a road show from 1971, which opposed the Vietnam War and was targeted towards the G.I.s ('Galvanized Iron,' that is, soldiers of the U.S. Army and those of the U.S. Air Force). And by targeted, we mean that it pointed a finger at the politics and bureaucracy and America's unnecessary involvement in the Vietnam War. Led by actors Jane Fonda and Donald Sutherland, FTA aimed to help soldiers raise their voices opposing the war. The show performed in military bases across the country as well as in The Philippines and Japan. The film is directed by Francine Parker. You can watch it here.
15. The Sentinel (1977)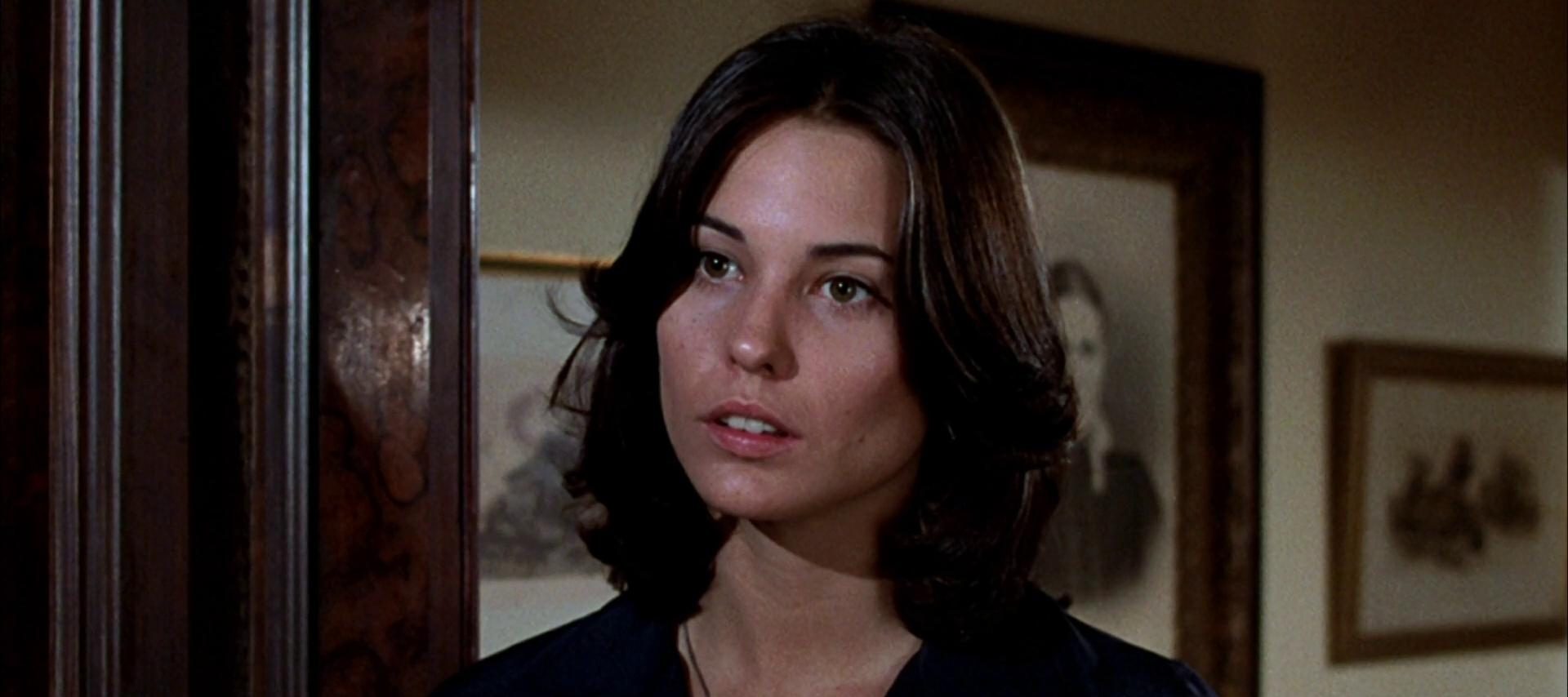 Strange noises. Insomnia. Health issues. All these and more are what fashion model Alison Parker encounters after moving into her new apartment in Brooklyn Heights. The apartment is also home to a blind priest, among other neighbors. As days pass, things only get worse until she realizes why the priest is there and finds out a horrifying secret that resides within the walls of her apartment. Directed by Michael Winner, 'The Sentinel' is a horror movie starring Cristina Raines, Ava Gardner, Chris Sarandon, Burgess Meredith, John Carradine, Sylvia Miles, and Christopher Walken. You may watch it here.
14. The Jerk (1979)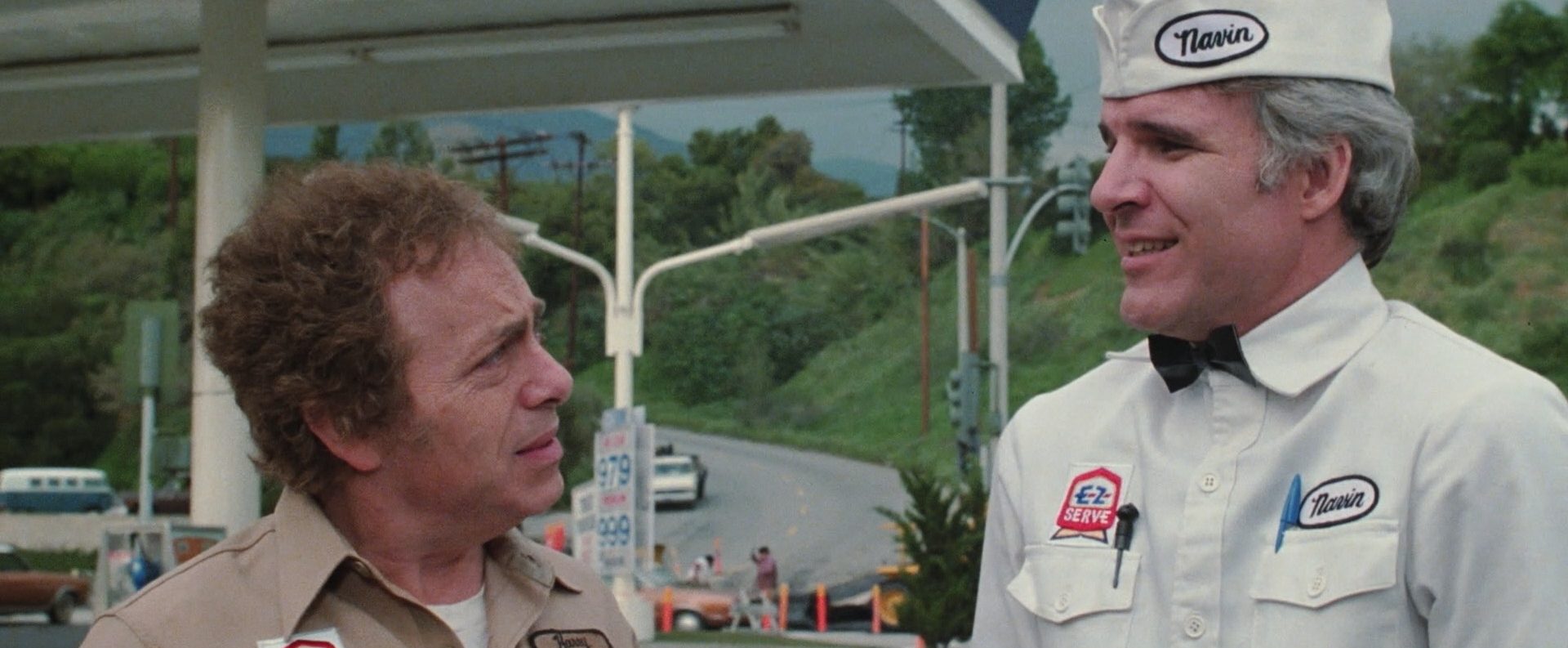 Starring Steve Martin as the titular protagonist, 'The Jerk' is a comedy film directed by Carl Reiner. It shows the circle of life through the eyes of Navin R. Johnson, who finds out on his 18th birthday that he was adopted by his African-American parents. The inability to cope with this truth sends him in search of his true self, wherein he undergoes various experiences, both good and bad, including emotional ones, which make him wise and bring about fruitful realizations until he finds his ground zero. The cast of 'The Jerk' includes Steve Martin as Navin R. Johnson, Carl Reiner, Bernadette Peters, Catlin Adams, Carl Gottlieb, Mabel King, and Richard Ward. You may watch the movie here.
13. Richard Pryor: Live in Concert (1979)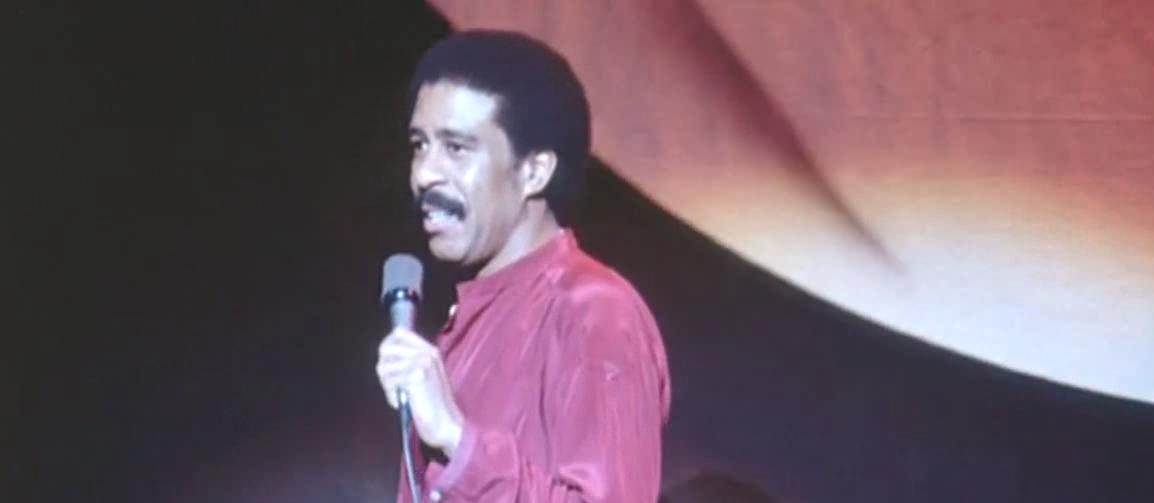 'Richard Pryor: Live in Concert' is a stand-up comedy film directed by Jeff Margolis. It was recorded on December 10, 1978, at the Terrace Theatre in Long Beach, California. Considered one of the greatest recorded performance films ever, the film showcases legendary stand-up comedian Richard Pryor as he talks about race, culture, the police, sex, and more; and all of these are underscored by humor and satire as well as propelled by sharp comic timing. If you want to be a part of something historic, you can stream this film right here.
12. Manoranjan (1974)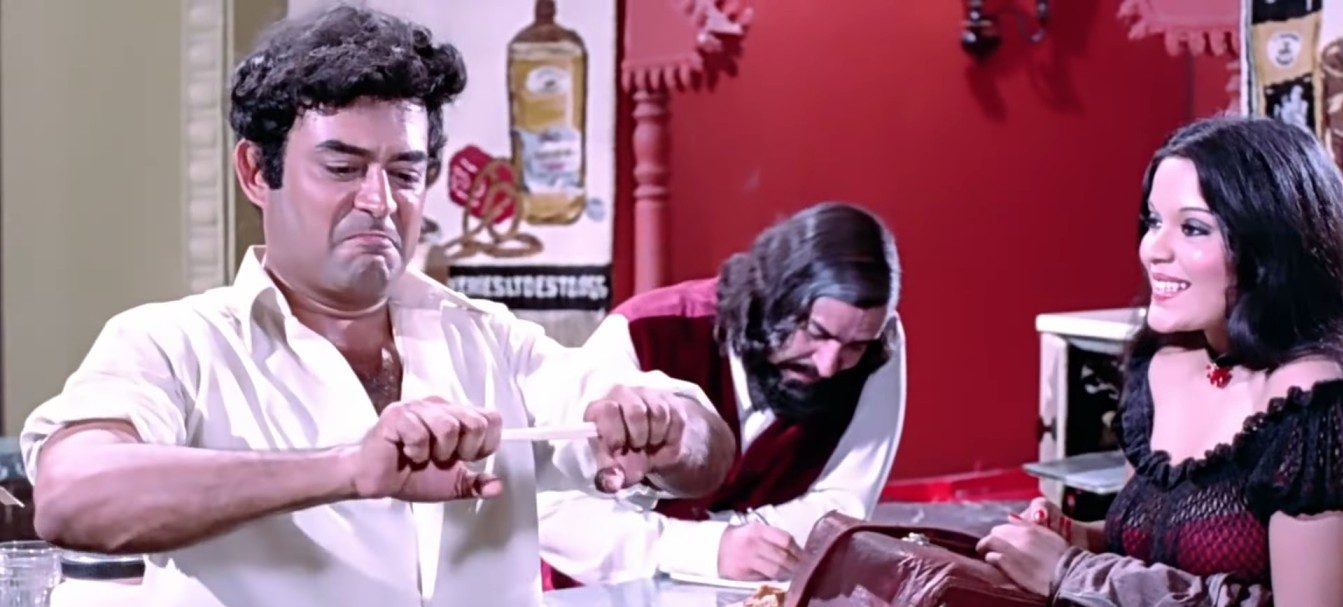 Directed by Shammi Kapoor, 'Manoranjan,' which literally translates to "entertainment" in English, is a Hindi movie that revolves around a guy named Ratan. He is a now-suspended rookie police officer who takes up the guise of a "Nawab" to spend time with a female prostitute named Nisha, whom he had befriended while patrolling Manoranjan Street, an infamous red-light district and doesn't want her to use her body to earn money.
But when he decides to stop using his disguise, he finds himself in trouble because the police think that he has killed the Nawab and is now coming after him. What follows is a hilarious string of events that have Ratan and Nisha going berserk. The stellar ensemble includes Sanjeev Kumar as Ratan, Zeenat Aman as Nisha, Shammi Kapoor, Dev Kumar, Asit Kumar Sen, Madan Puri, and Murad. You can stream the film here.
11. Chadi Jawani Budhe Nu (1976)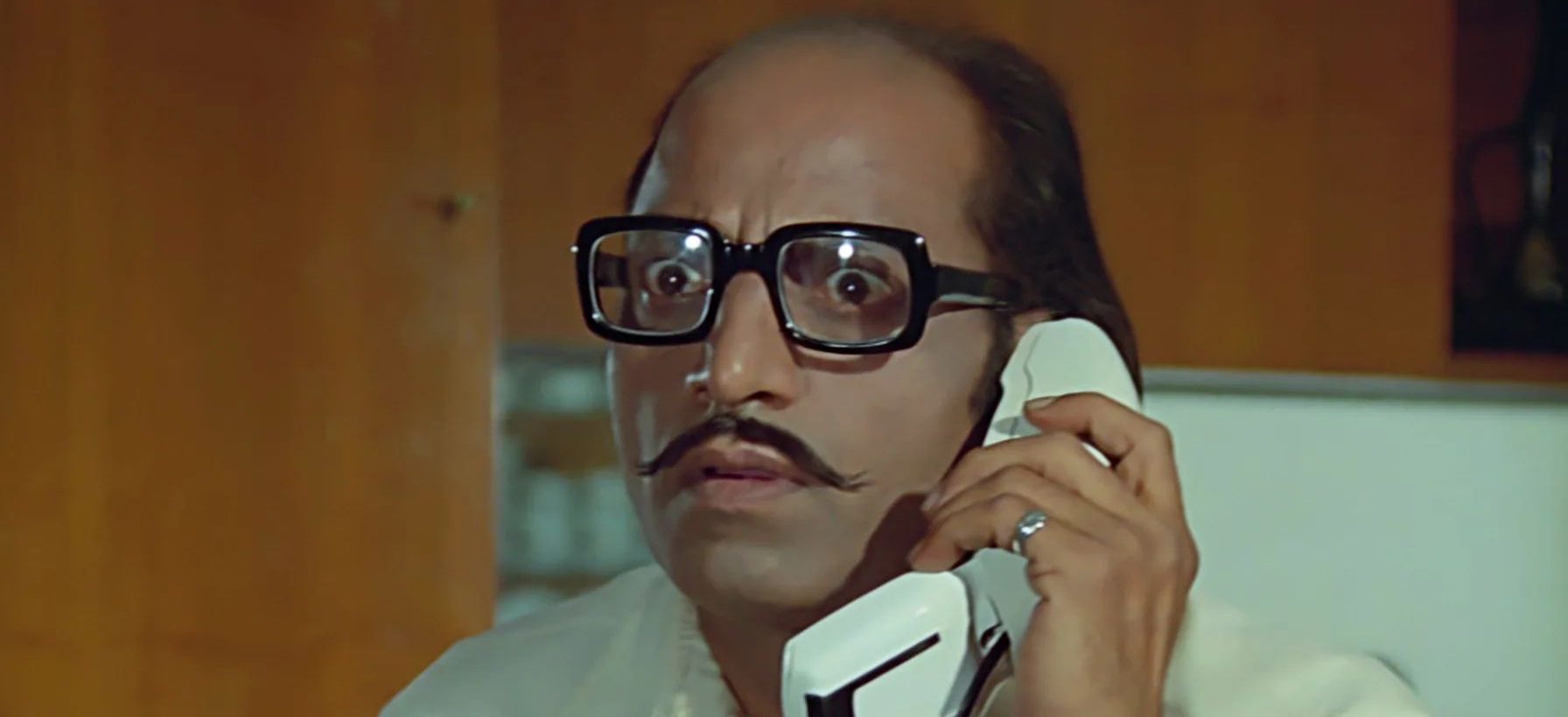 A Punjabi comedy movie directed by A. Salam, 'Chadi Jawani Budhe Nu' tells the story of a man who is in his 40s and is facing a mid-life crisis. Fed up, he even divorces his wife and plans to marry a much younger mistress. While he plans on his new relationship, his kids try to bring an end to it. These are what result in situations that are troublesome for both parties but hilarious for us, the audience. The cast of this comedy-drama includes B.S. Sood, Kimti Anand, Rajendranath, Vasundhara, and Katy Mirza. You can stream 'Chadi Jawani Budhe Nu' here.
10. Hitler: A Career (1977)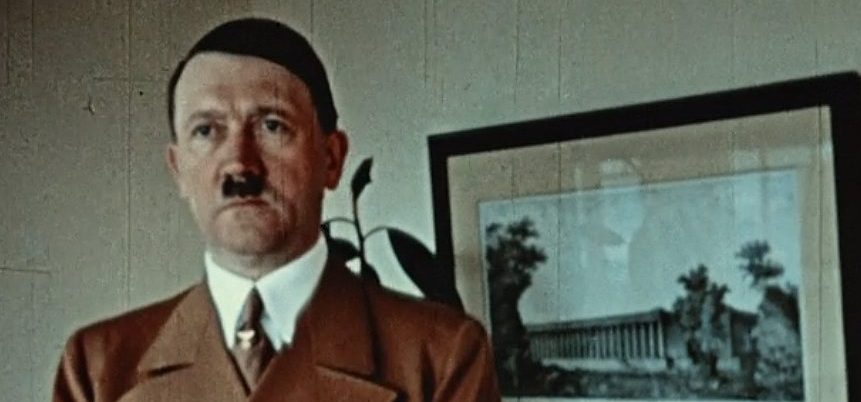 A documentary movie by Christian Herrendoerfer and Joachim Fest, 'Hitler: A Career' shows Adolf Hitler's rise to power from a German POV. Using primarily archival footage, the film explores the different traits of Adolf Hitler that made him who he was and how he is still known as. It explores fascism and throws light on how Hitler, using his talents of persuasion and politics, led the German folk to believe in his ideologies. A controversial yet compelling take on the personality of a dictator and his empire, 'Hitler: A Career' is a must-watch. You can stream it here.
9. Midway (1976)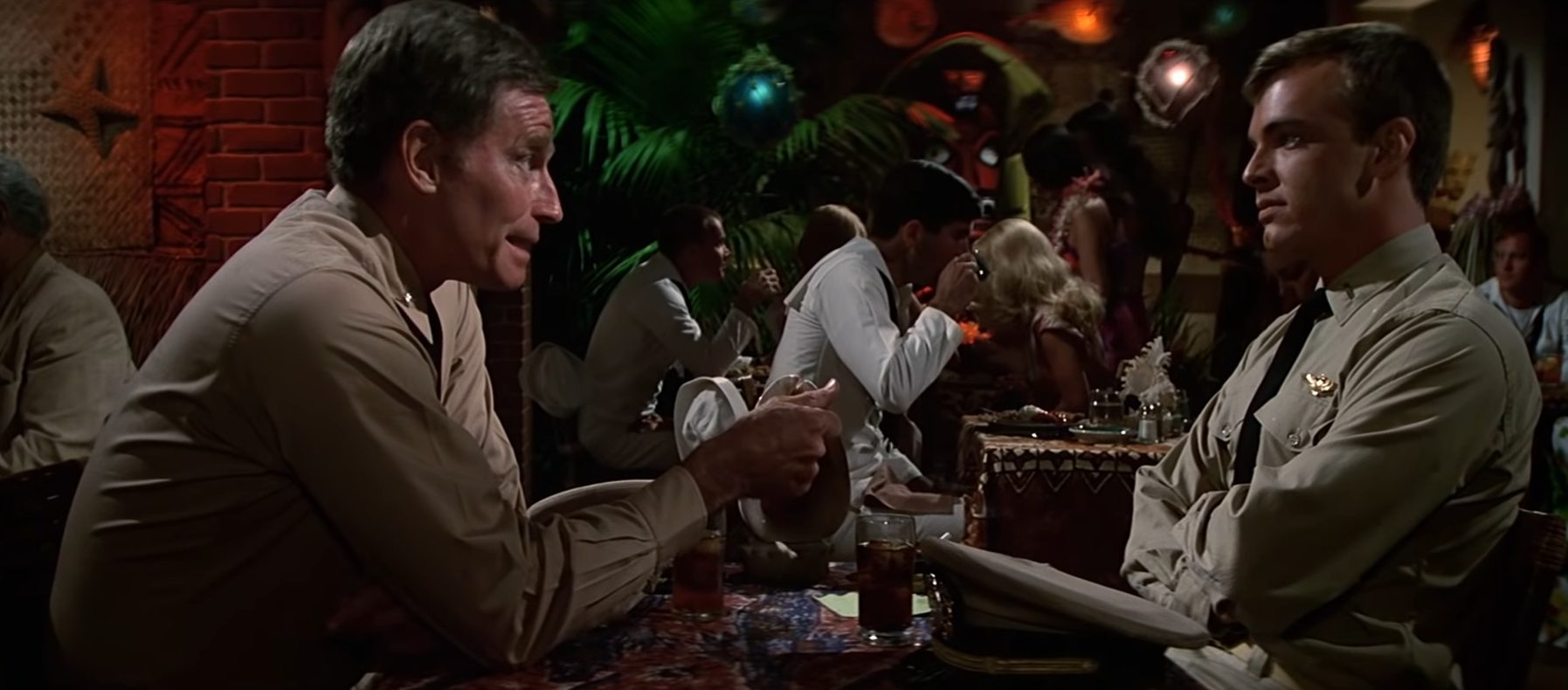 'Midway' is a war movie directed by Jack Smight and showcases the Battle of Midway, a naval battle that occurred in the Asiatic-Pacific Theater (an area where the U.S. naval forces operated) from 4-7 June 1942 during World War II. When the U.S. Navy intercepts and partially cracks Japan's encrypted messages targeting Midway Island, the U.S. Navy sends a fleet of three aircraft carriers to Midway, thus resulting in a major naval battle in the history of not just World War II but all wars ever. There is also a romantic subplot involved that makes for the microcosm of war amidst its overwhelming macrocosm. The cast includes Henry Fonda, Toshiro Mifune, Jack Smight, Robert Mitchum, Glenn Ford, Pat Morita, and Hal Holbrook. You can watch the movie here.
8. The Great Waldo Pepper (1975)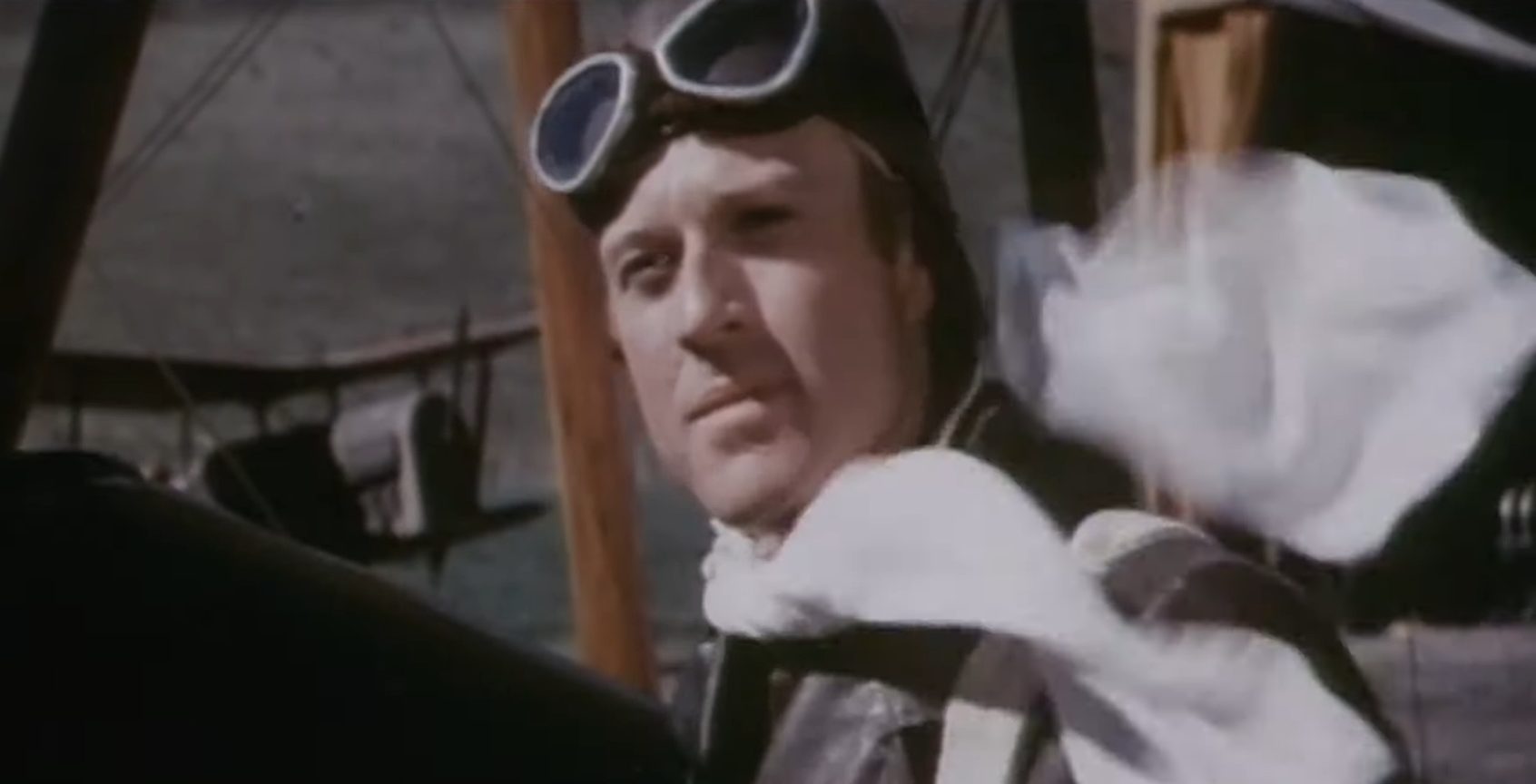 'The Great Waldo Pepper' is a compelling take on what a fighter pilot can do after he has lost his chance to serve in a war. Directed by George Roy Hill and set after the events of World War I, the movie tells the story of Waldo Pepper, a flight instructor, who takes up barnstorming to quench his thirst for aviation while looking for other ways to make a living, including a stuntman. In the process, he goes up against Ernst Kessler, a famous German ace fighter pilot whom he considers the best World War I pilot. The cast includes Robert Redford as Waldo Pepper, Bo Brundin as Ernst Kessler, Bo Svenson, Susan Sarandon, James S. Appleby, Geoffrey Lewis, and Margot Kidder. You may watch the film here.
7. The Electric Horseman (1979)
Directed by Sydney Pollack, 'The Electric Horseman' is a Western drama that tells the tale of Norman "Sonny" Steele, a former rodeo champion, who is reduced to a cowboy gimmick for a breakfast cereal brand. As a result, he takes to drinking and pulls his image down further. He then comes across a racehorse named Rising Star, whom he is set to make an appearance alongside at a promotional event, and realizes that the horse has been heavily drugged.
Unwilling to let this slide too, Sonny finally makes up his mind to escape with the horse away from all the pretense and release the horse where he can be safe and among his kind. This journey is covered by Hallie Martin, a reporter who ultimately falls for Sonny. The cast includes Robert Redford as Norman "Sonny" Steele, Jane Fonda as Hallie Martin, Willie Nelson, Valerie Perrine, John Saxon, Richard Knoll, and Wilford Brimley. Feel free to check out the movie here.
6. Monty Python and the Holy Grail (1975)
A comedy film that can easily be termed as a satire of the highest order, 'Monty Python and the Holy Grail' is directed by Terry Gilliam and Terry Jones of the Monty Python comedy group, the rest of whose members include Graham Chapman, John Cleese, Eric Idle, and Michael Palin. The film brings together Arthurian legends with a present-day murder investigation and tells the story of King Arthur and his knights who are commanded by God to find the Holy Grail and how, in the endeavor, they encounter many dangerous but silly obstacles, but one of these obstacles means serious business, i.e., the police. Alongside the ones mentioned above, the rest of the cast of the film includes Carol Cleveland, Neil Innes, and Connie Booth. You can check out the film here.
5. Jaws 2 (1978)
A sequel to 'Jaws' (1975), this movie is directed by Jeannot Szwarc and picks up four years after the events of the first installment and shows another huge great white shark (the first one being killed at the end of 'Jaws') that has come to terrorize Amity Island. While Chief Martin Brody believes that a shark is indeed killing people, Mayor Larry Vaughn brushes away any kind of such suspicions that only compromise the beach town's reputation.
But denial is futile, and it is up to Brody to stop another monster lurking in the waters from its killing spree. The cast of this movie includes returning actor Roy Scheider as Chief Martin Brody, Donna Wilkes, Ann Dusenberry, Lorraine Gary, Marc Gilpin, Mark Gruner, and Murray Hamilton as Mayor Larry Vaughn. You can watch 'Jaws 2' here.
4. Life of Brian (1979)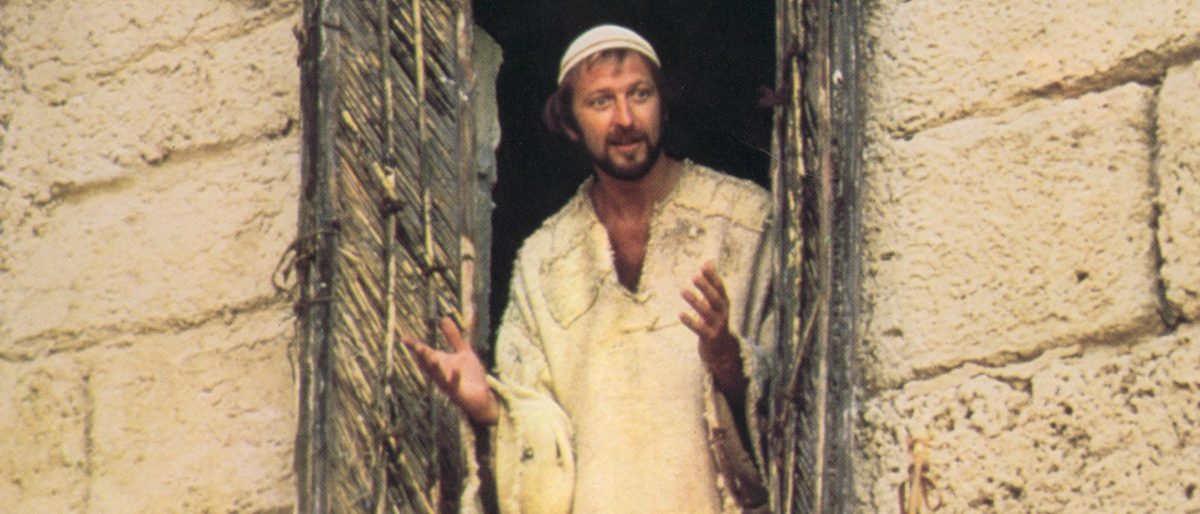 Another project by the Monty Python group, 'Life of Brian,' shows what happens when The Three Magi mistake baby boy Brian for Jesus Christ and set off a chain of events that make the movie a laughter riot and a satire that is expected of a Monty Python production. Brian is born on the same day as Jesus, and he joins a faction that is against the Romans taking over Judea or Judaea. He falls in love with a woman named Judith and is even declared as the Messiah, AKA Brian of Nazareth, something he doesn't want or care about either. In this way, the film is set from the POV of those who weren't interested in what Jesus had to say. The cast includes Graham Chapman as Brian of Nazareth, Terry Jones, Eric Idle, John Cleese, Terry Gilliam, Michael Palin, and Terence Bayler. You may watch the film here.
3. The Deer Hunter (1979)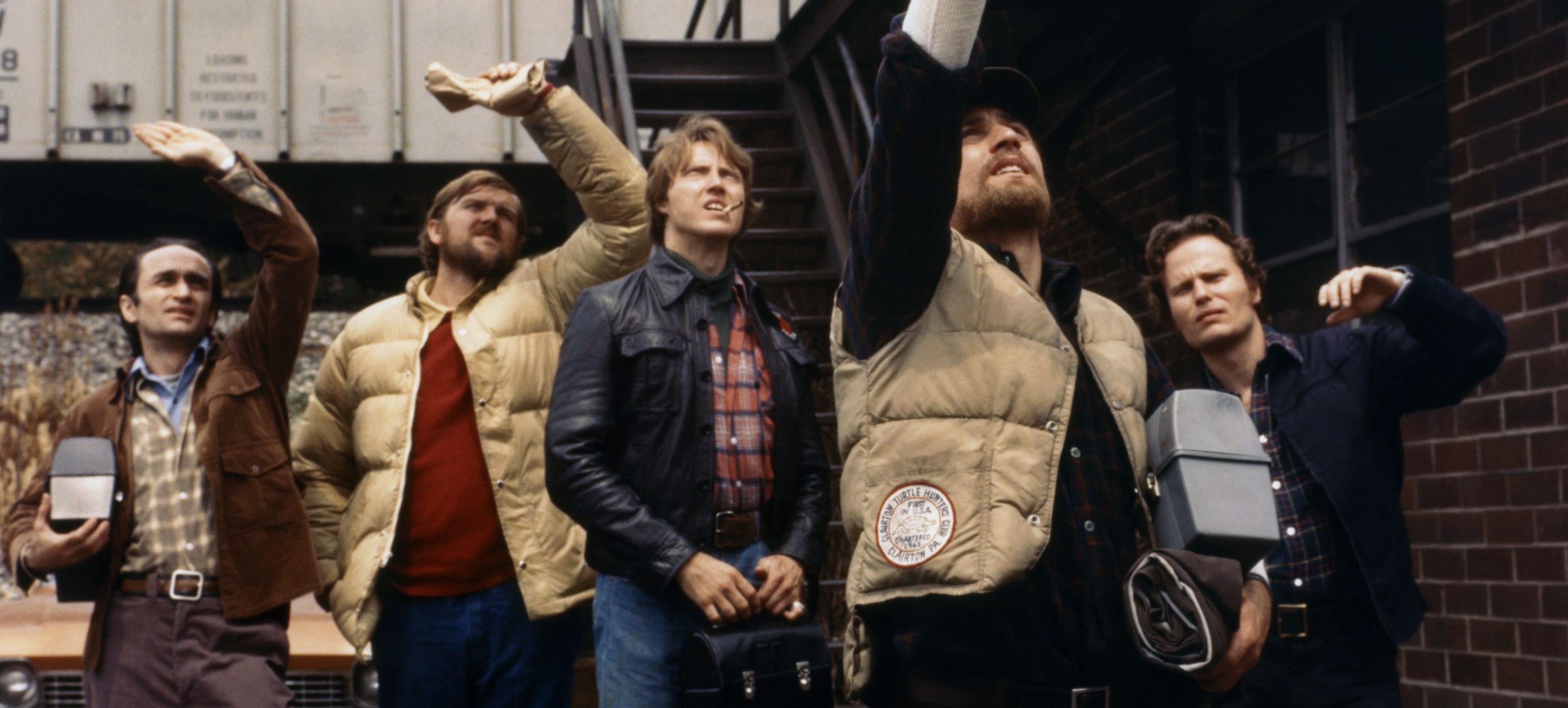 Directed by Michael Cimino, 'The Deer Hunter' is an Academy-Award-winning epic war movie that tells the story of a group of friends, three among whom, namely Michael, Steven, and Nicky, join the Vietnam War out of their love for their country and sense of patriotism. But as it turns out, they are subjected to the horrors of war that no one is prepared for, including a game of Russian Roulette that carries a symbolic significance in the film.
While Michael manages to return home safely, he finds out that Steven has lost both his legs and one arm while Nicky is still in Vietnam. What follows is whether and how Michael returns to Vietnam and finds one of his dearest friends. The stellar ensemble includes Robert De Niro as Michael, John Savage as Steven, Christopher Walken as Nicky, John Cazale, George Dzundza, Meryl Streep, and Chuck Aspegren. You may watch 'The Deer Hunter' here.
2. Jaws (1975)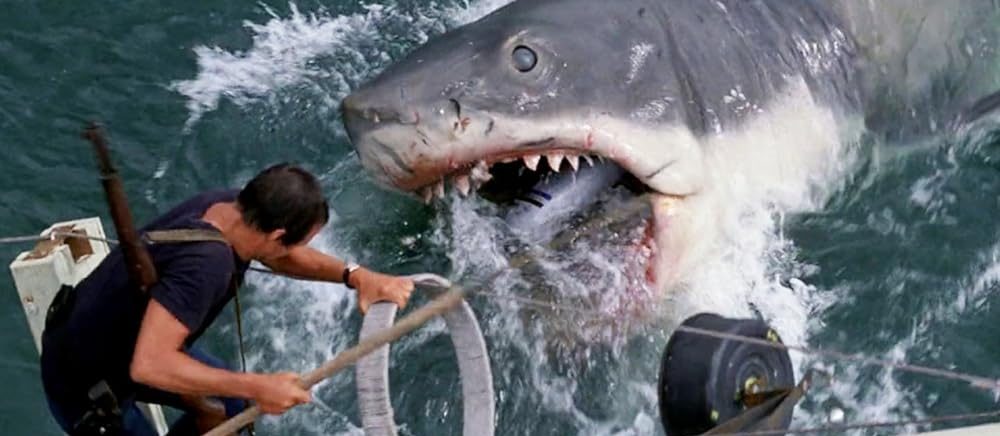 This Steven Spielberg directorial is what pioneered the shark movies and any movie that shows a creature, like a crocodile ('Lake Placid') or a snake ('Anaconda'), as the hunter. It is set in the fictional Amity Island, New England, and shows how police Chief Martin Brody, assisted by a sailor Quint and Ichthyologist (a marine biologist specializing in fish species) Matt Hooper, searches for a way to kill a monstrous great white shark, a feat of Nature, that has turned the nearby waters into a bloody death trap. The cast includes Roy Scheider as Martin Brody, Richard Dreyfuss as Matt Hooper, Robert Shaw as Quint, Lorraine Gary, Murray Hamilton, Susan Backlinie, and Jay Mello. You can stream this movie here.
1. Lal Patthar (1971)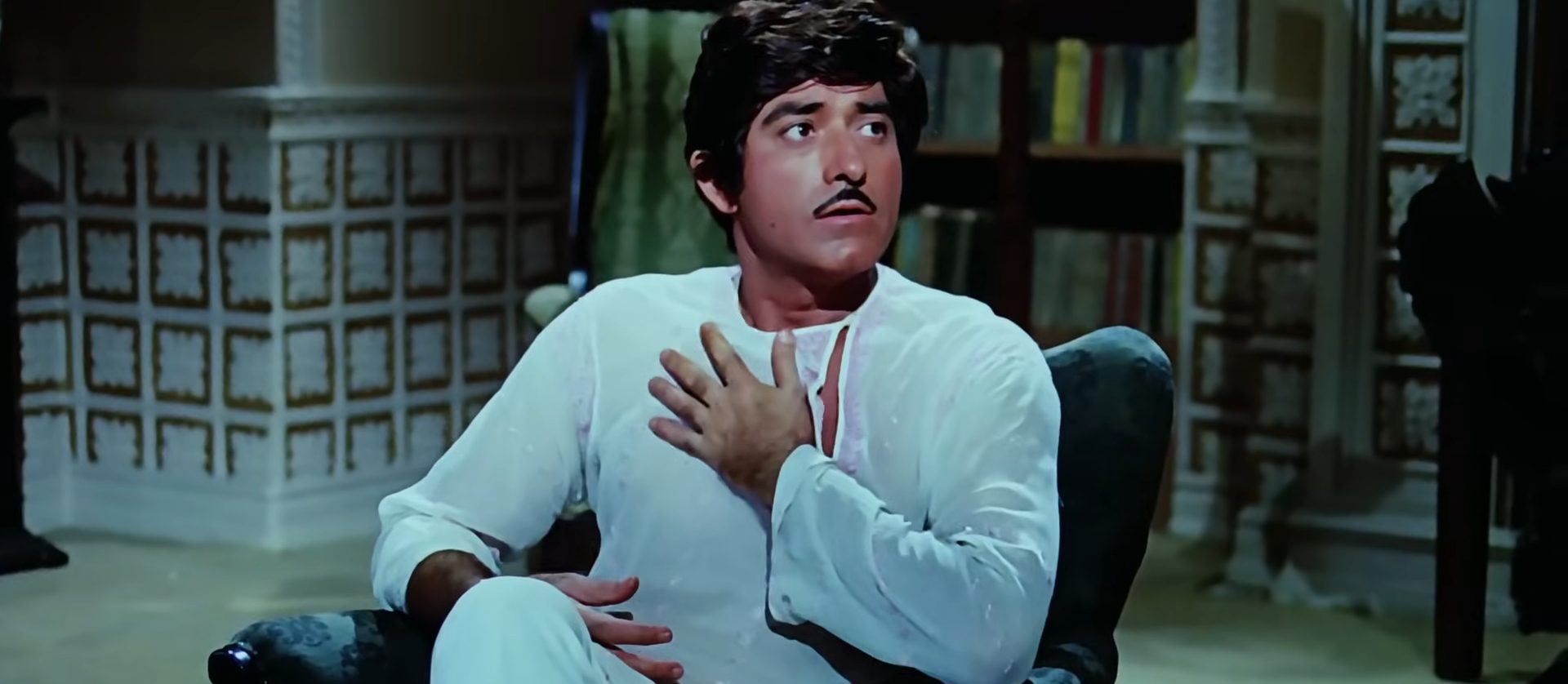 'Lal Patthar' is an Indian Hindi movie directed by Sushil Majumdar and is a remake of an Indian Bengali movie named 'Lal Pathar' that was released in 1964. Set against the backdrop of the historical red sandstone city of Fatehpur Sikri in Agra, Uttar Pradesh, India, the movie centers on Gyan Shankar Rai, AKA Raja Kumar Bahadur, who breaks his vow of abstinence after bringing Saudamani, a young woman, home, and even renames her as Madhuri.
While he treats her as his wife, he doesn't marry her. Then, years later, he marries Sumita, a woman half his age, and brings her home. However, upon finding out that Sumita has a lover named Shekhar, Kumar Bahadur plots an end for the lovebirds, assisted by Madhuri, secretly jealous of Sumita. The stellar cast includes Raaj Kumar as Raja Kumar Bahadur, Hema Malini as Saudamani aka Madhuri, Rakhee Gulzar as Sumita, Vinod Mehra as Shekhar, Ajit, D. K. Sapru, and Asit Sen. You can watch the movie here.
Read More: Best Movies of the 1990s