Step into the neon-soaked era of excess and nostalgia as we journey through the cinematic gems of the 1980s, now readily available on Netflix. In a time when mullets were cool and synthesizer music ruled the airwaves, the silver screen was graced with unforgettable classics that defined a generation. Our curated list transcends time, bringing you the best of the 1980s, from iconic blockbusters to hidden indie treasures. Whether you're a fan of heart-pounding action, heartwarming coming-of-age tales, or supernatural adventures, Netflix has your retro cravings covered. Join us as we rekindle the magic of the '80s, one movie at a time.
16. Jaws 3-D (1983)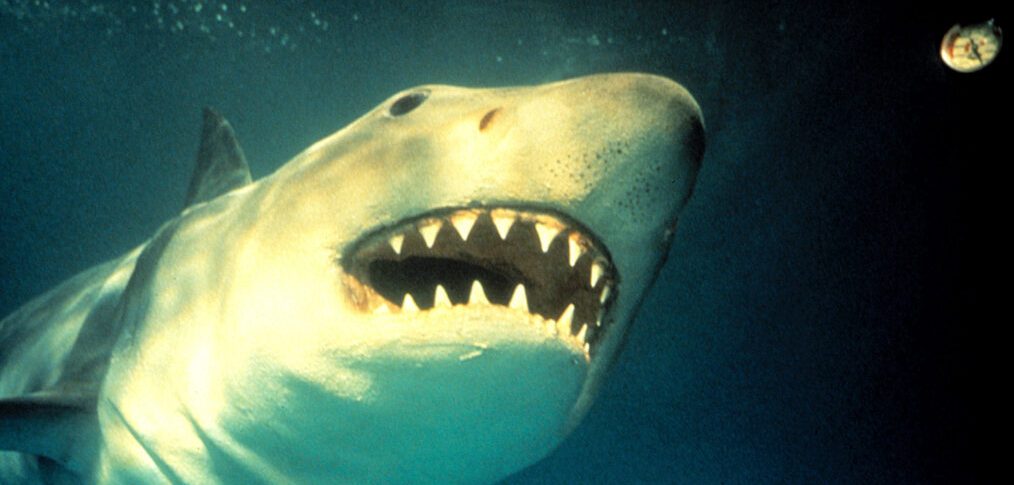 Joe Alves directs the heart-pounding 'Jaws 3-D,' a gripping addition to the legendary franchise. Set in a Florida marine theme park, the film follows Dennis Quaid as Mike Brody, the park's chief engineer, and Bess Armstrong as Dr. Kathryn Morgan, a marine biologist. Their lives take a perilous turn when a colossal great white shark inflicts terror upon the park's staff and guests. Together, they must face this underwater menace in a life-or-death showdown. Released in 1983, 'Jaws 3-D' is known for its thrilling 3D sequences and carries on the legacy of the original Spielberg classic, delivering spine-tingling suspense in a unique dimension. You can watch the movie here.
15. Ek Jaan Hain Hum (1983)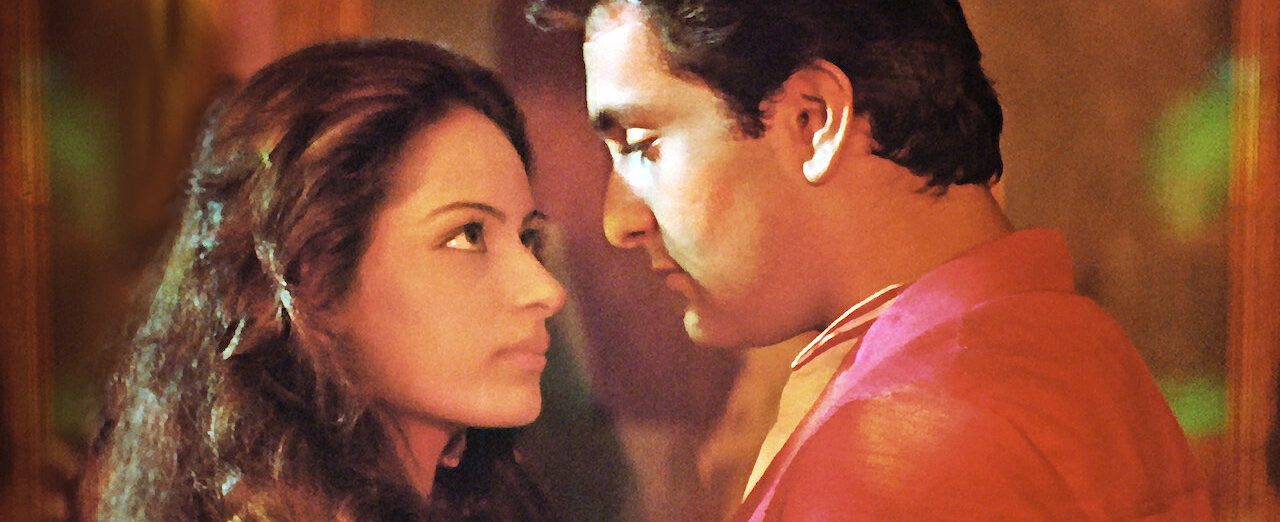 An Indian Hindi-language directed by Rajiv Mehra, this movie stars Rajiv Kapoor, Tanuja Samarth, Divya Rana, and Shammi Kapoor. In true Bollywood fashion, the movie tells the story of a girl and boy who fall in love. However, while the boy's parents agree to their marriage, the girl's parents have other plans, including that of getting her married to a U.S. resident. Things worsen for the boy when he is accused of arson, with evidence pointing that he set fire to the girl's father's property. As per the boy's father, the only way for the boy to avoid imprisonment is to prove that he is mentally ill. But for how long? To know what happens eventually, you can stream the movie here.
14. Midnight Run (1988)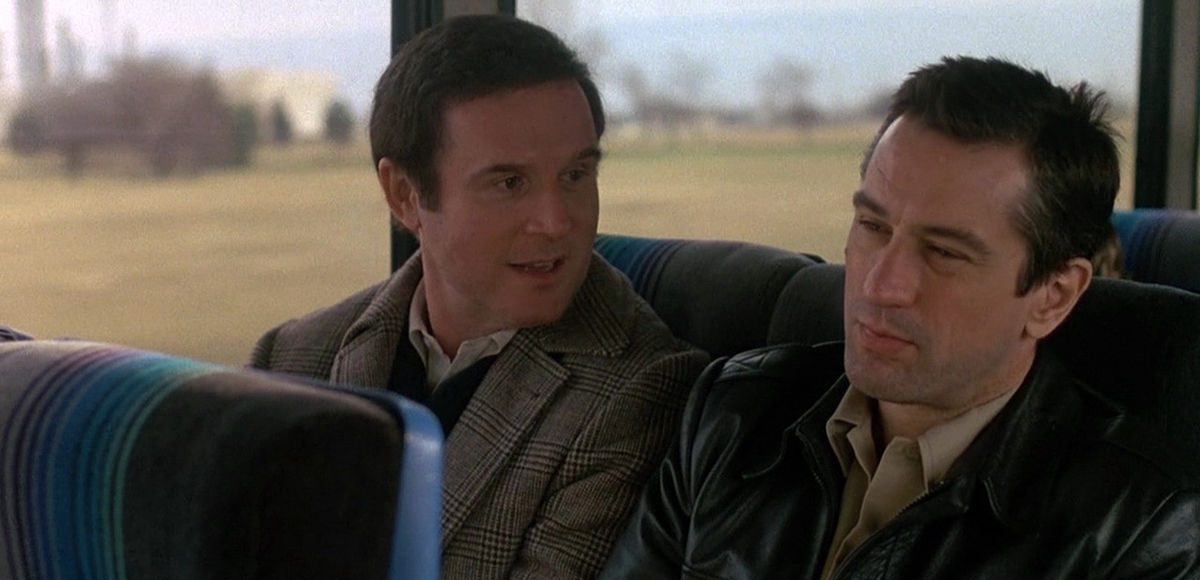 'Midnight Run' delivers the quintessential buddy cop movie experience, fueled by the dynamic pairing of Robert De Niro and Charles Grodin. In this action-comedy affair, Jack Walsh, a relentless bounty hunter, embarks on a high-stakes mission to capture Jonathan, an unwitting accountant entangled in the dangerous web of a mob kingpin.
A diverse cast of characters, ranging from relentless FBI agents to menacing mobsters, craves Jonathan's presence, and it's not for his accounting prowess. As the story unfolds, Jack successfully nabs Jonathan in the bustling streets of New York, setting the stage for a cross-country journey to Los Angeles. But the army of adversaries pursuing Jonathan ensures that the road to redemption is anything but smooth. You may watch the film here.
13. Quiet Victory (1988)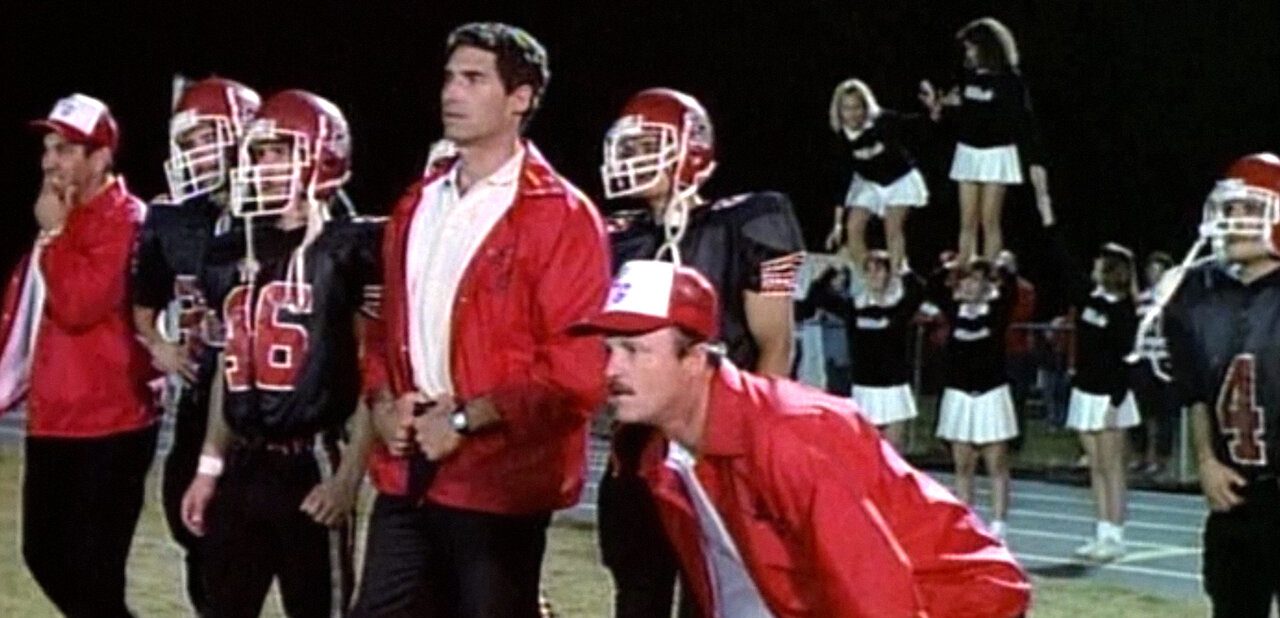 'Quiet Victory: The Charlie Wedemeyer Story' is a touching television film directed by Roy Campanella II. This inspirational true story revolves around Charlie Wedemeyer, a high school football coach and teacher who, at age 31, was diagnosed with ALS, a debilitating illness. Despite his physical challenges, Charlie continues to coach his football team while his wife, Lucy, supports him tirelessly. The film stars Michael Nouri as Charlie Wedemeyer and Pam Dawber as Lucy. Their unwavering determination and love form the heart of the story, making 'Quiet Victory' a testament to the power of the human spirit and resilience in the face of adversity. Feel free to check out the movie here.
12. Field of Dreams (1989)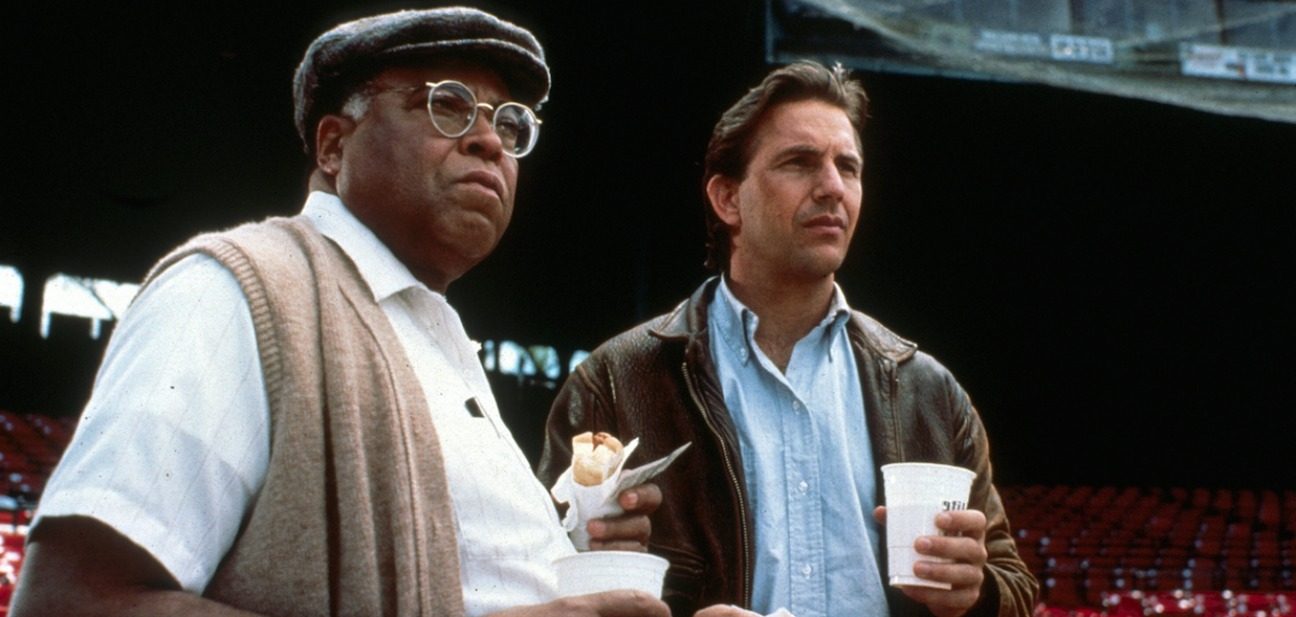 'Field of Dreams,' directed by Phil Alden Robinson, is a heartwarming 1989 classic that weaves baseball, dreams, and destiny into an enchanting narrative. The film stars Kevin Costner as Ray Kinsella, a farmer who, guided by mysterious voices, plows his cornfield to construct a baseball diamond. This act triggers a supernatural connection to legendary ballplayers of the past, culminating in a reunion with his estranged father, played by Dwier Brown. The stellar cast also includes Amy Madigan, James Earl Jones, and Burt Lancaster. This timeless tale explores the transcendent power of belief and the bonds that unite generations through the love of America's favorite pastime. You can check out the film here.
11. Dragnet (1987)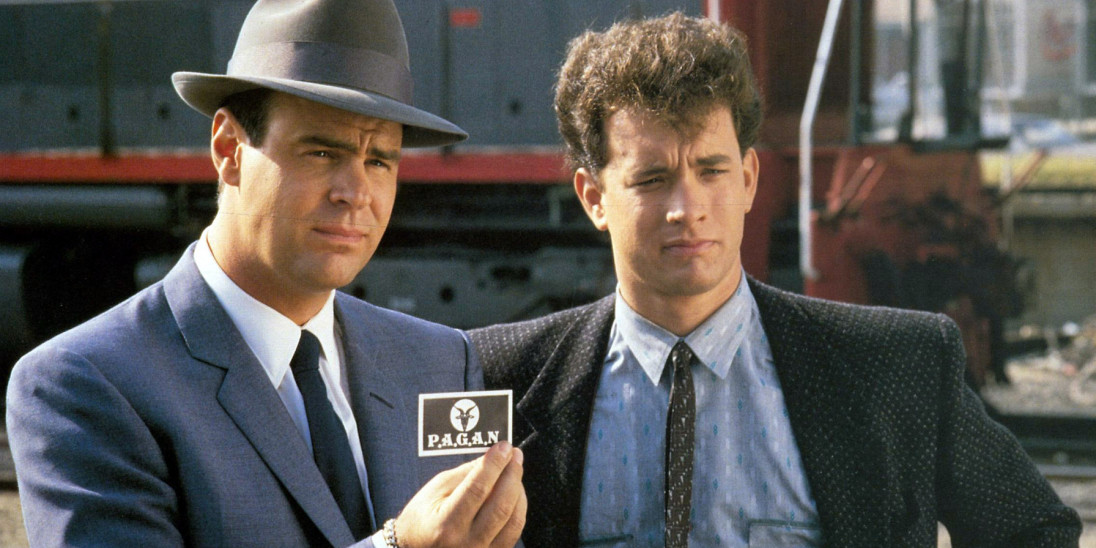 Directed by Tom Mankiewicz, 'Dragnet' resurrects the iconic 1950s TV series into a riotous comedy film. Starring Dan Aykroyd as the by-the-book Sgt. Joe Friday and Tom Hanks as his unconventional partner Pep Streebeck, the movie follows the odd-couple pair of detectives as they investigate a series of bizarre crimes in Los Angeles, including a pagan cult and a missing virgin. Aykroyd and Hanks' comedic chemistry shines as they navigate a world of absurdity with contrasting approaches to law enforcement. The film captures the essence of the original series while infusing it with a healthy dose of humor and parody. You can watch 'Dragnet' here.
10. Sixteen Candles (1984)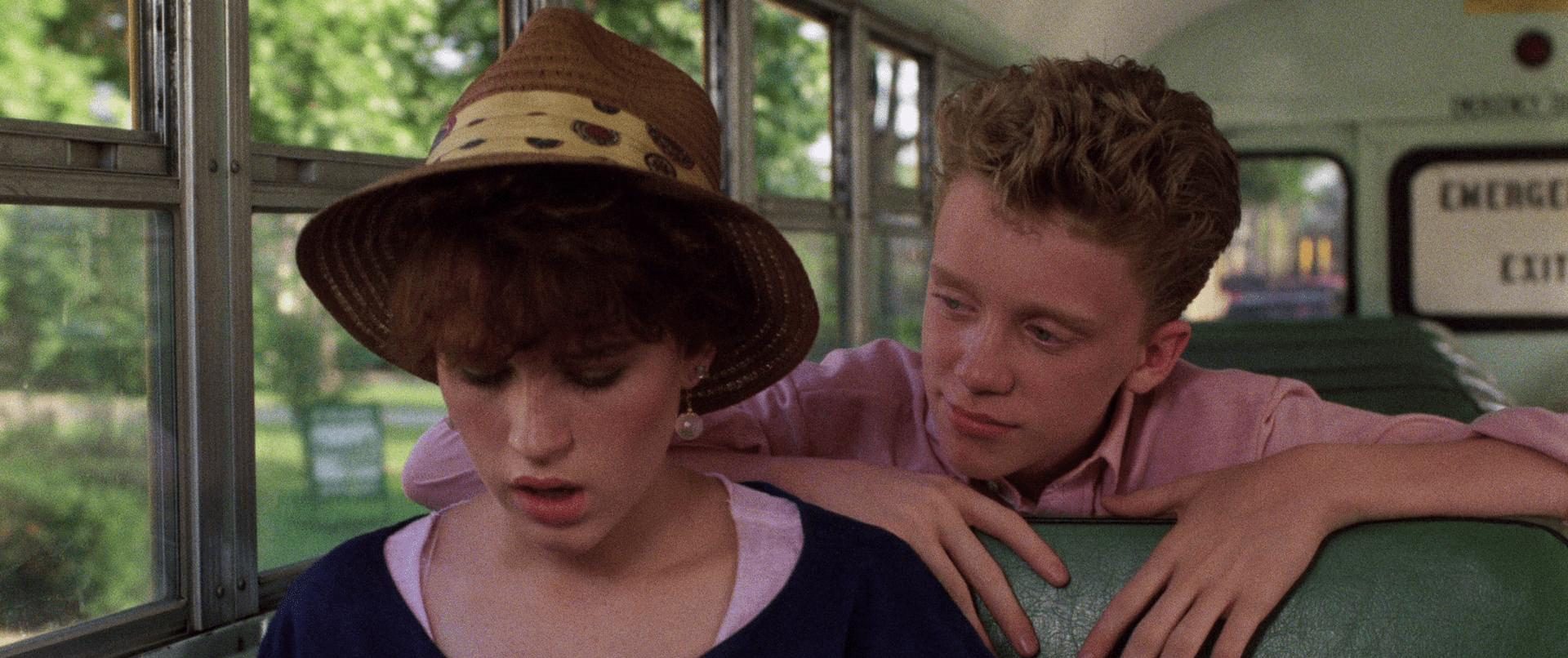 'Sixteen Candles' features Molly Ringwald, Michael Schoeffling, and Anthony Michael Hall and has been directed by John Hughes. The movie centers on 16-year-old Samantha, who seems to have everything in life going against her wishes. Her birthday is overshadowed by her sister's wedding, her crush is the most popular senior in school who doesn't even know that she exists, and a nerd who she dislikes has a crush on her. All this and more complications make her journey towards womanhood anything but blossoming. To see how she figures out her ways, you can watch the movie here.
9. The Karate Kid (1984)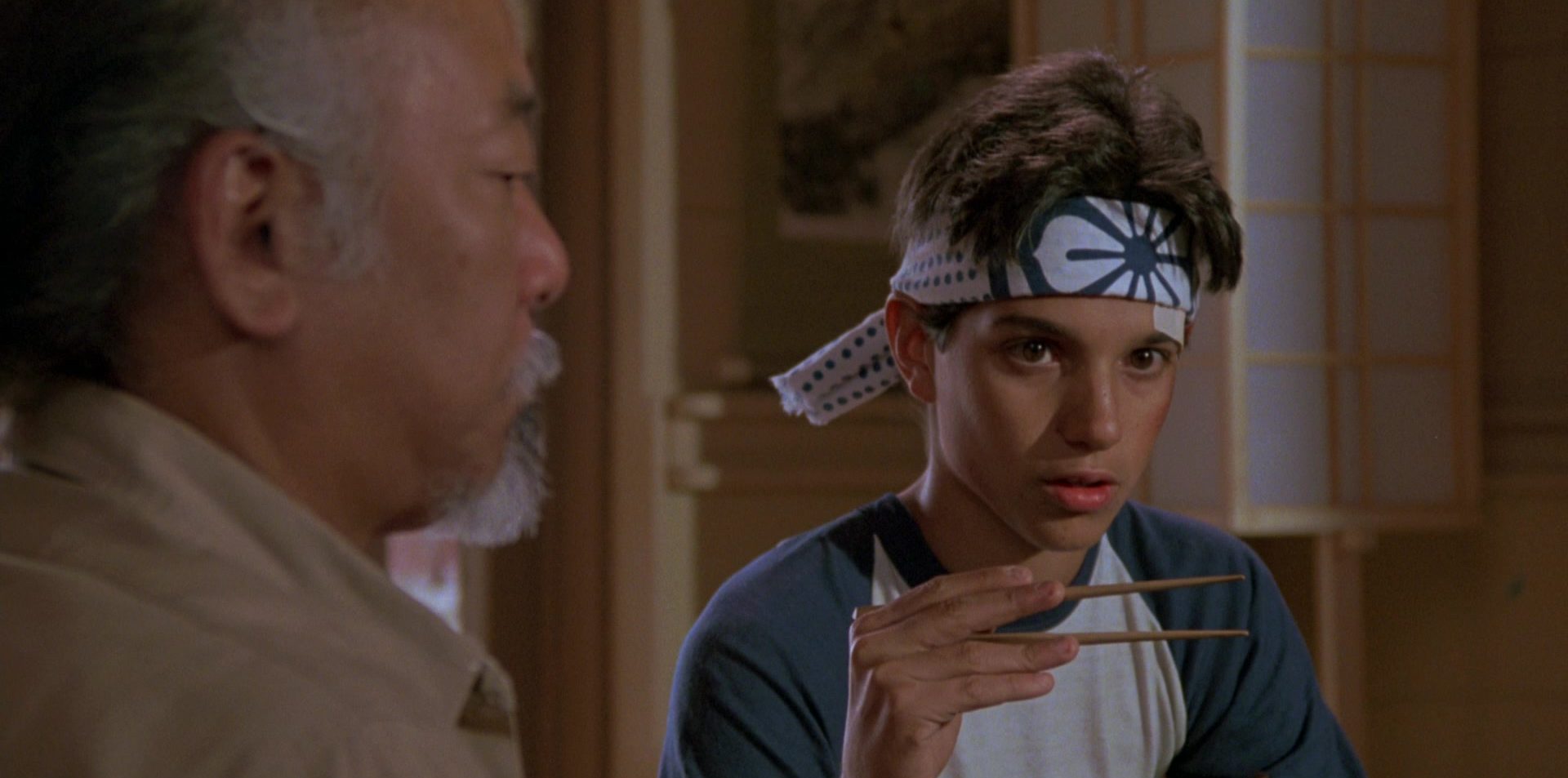 Helmed by director John G. Avildsen, 'The Karate Kid' marked the inception of a prosperous martial arts film franchise, headlined by Ralph Macchio as the protagonist, Daniel. The story unfolds in sunny California, where Daniel grapples with the challenge of fitting in amidst a clique of karate-obsessed bullies and his enigmatic handyman, Mr. Miyagi.
A violent encounter prompts Mr. Miyagi to showcase his remarkable martial arts skills, preventing further harm. Deeply affected, Daniel seeks Mr. Miyagi's tutelage in self-defense. Thus, the heartwarming and enduring mentor-mentee journey commences in this cinematic classic that resonates through the ages. You may watch the movie here.
8. Strange Voices (1987)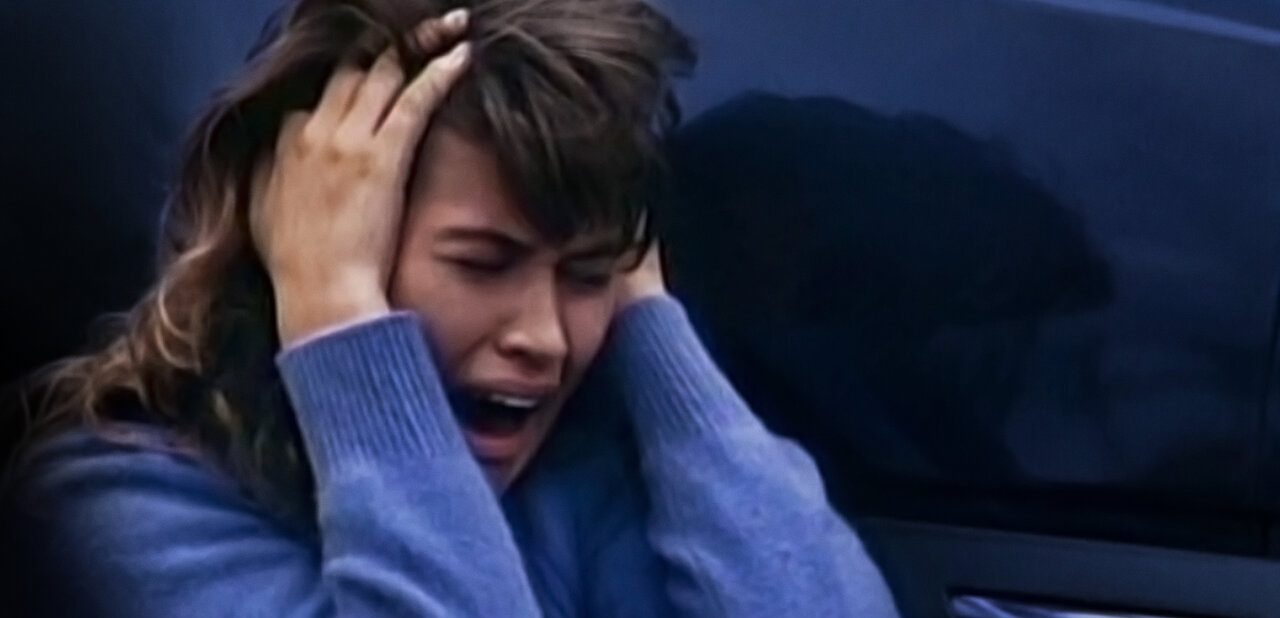 Directed by Arthur Allan Seidelman, 'Strange Voices' revolves around a young girl named Suzanne, portrayed brilliantly by Nancy McKeon, who is gripped by schizophrenia. Struggling to understand her reality, Suzanne experiences haunting auditory hallucinations, leading her into a world of confusion and fear. The film dives deep into the harrowing effects of mental illness, portraying Suzanne's internal battles with sensitivity and empathy. Seidelman's direction, coupled with McKeon's compelling performance, paints a vivid and heartbreaking picture of the challenges faced by individuals dealing with mental health issues, shedding light on the importance of compassion and understanding. You may watch 'Strange Voices' here.
7. The Money Pit (1986)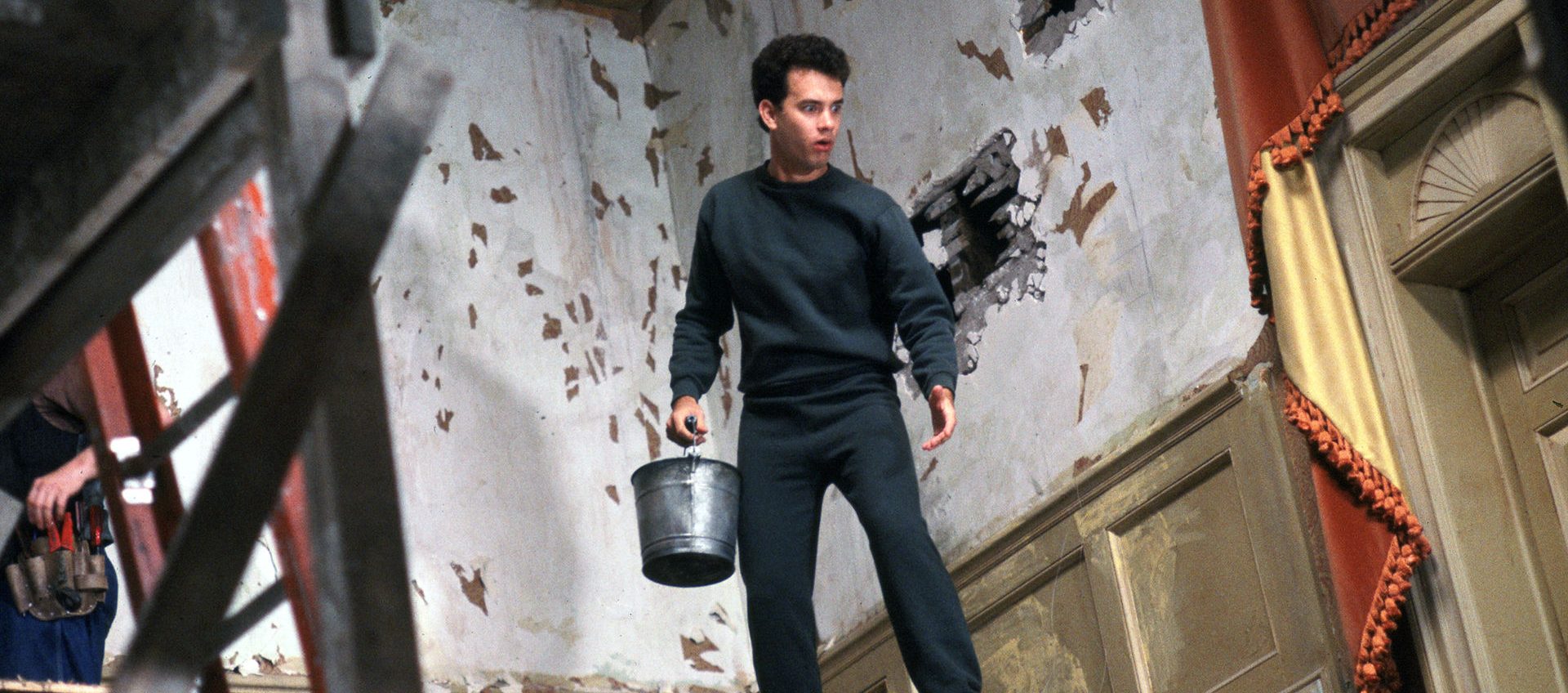 Directed by Richard Benjamin, 'The Money Pit' is a riotous comedy that explores the hilarious misadventures of a couple, played by Tom Hanks and Shelley Long. Eager to own their dream home, they purchase a seemingly idyllic mansion, only to discover it's a crumbling disaster. As they attempt to renovate, the house reveals its comically tragic flaws, from collapsing floors to exploding plumbing. Hanks and Long, with their impeccable comedic timing, navigate the chaos, providing uproarious moments. This film captures the universal nightmare of home ownership gone awry, offering uproarious laughter while shedding light on the resilience of love amidst chaotic challenges. You can stream the film here.
6. Dostana (1980)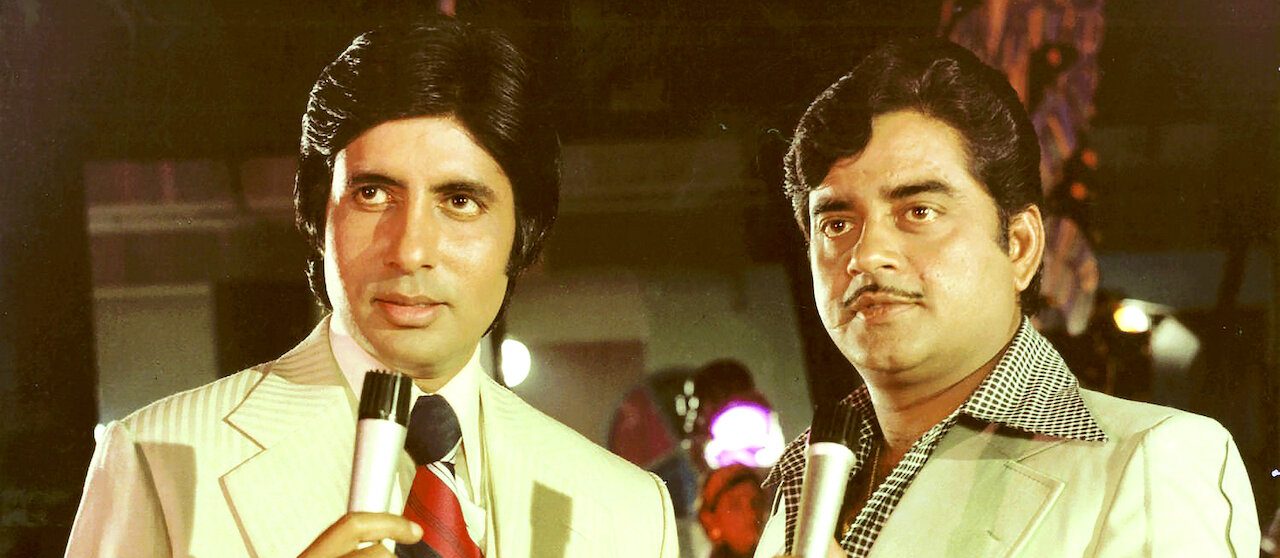 Starring Amitabh Bachchan, Shatrughan Sinha, and Zeenat Aman, 'Dostana' is an Indian Hindi-language movie directed by Raj Khosla. The movie tells the story of two childhood friends Vijay Varma and Ravi Kapoor. While Vijay is a police officer, Ravi is a barrister. While they have given each other the word that they won't interfere in each other professional lives, their personal lives get complicated when they fall in love with the same girl, Sheetal Sahni. This allows Vijay's old nemesis, Mr. Dagga, to create a barrier between the two best friends. You can watch the movie here to find out how things turn out for the two.
5. The Karate Kid Part II (1986)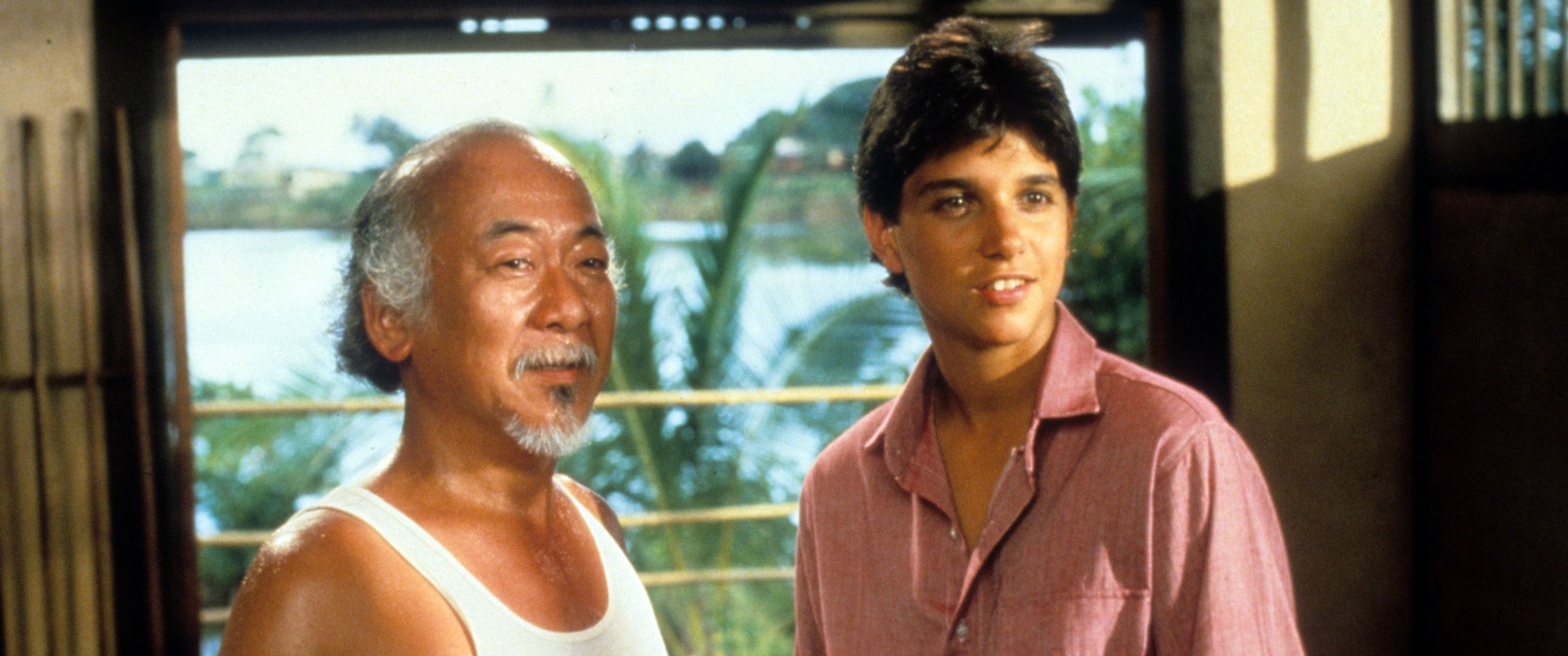 A sequel to 'Karate Kid' (1984), this movie, directed by John G. Avildsen, sees the return of Ralph Macchio as Daniel and Pat Morita as his teacher Mr. Miyagi. It takes the teacher-student to Okinawa, Japan, to meet Miyagi's dying father. However, Miyagi encounters his old rival, Sato, who is the reason Miyagi left his home in the first place. Now, the only way to settle old matters is to face Sato. Meanwhile, Daniel, too, falls in love and earns new enemies. To see what's in store for the duo in Japan, you can stream the movie here.
4. Too Young The Hero (1988)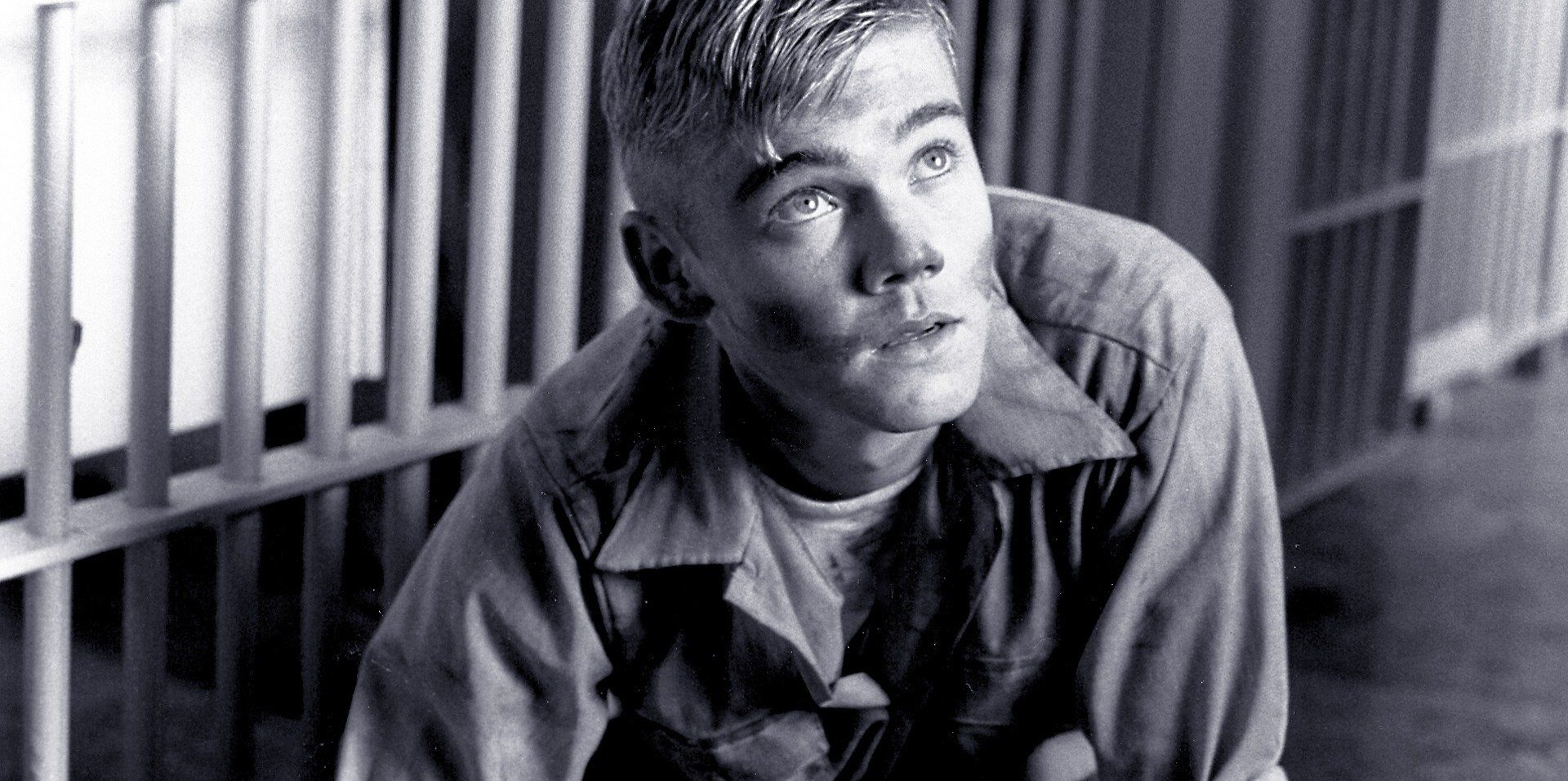 'Too Young the Hero,' directed by Buzz Kulik, is a poignant made-for-TV film that tells the remarkable true story of Calvin Graham, portrayed by Rick Schroder. Set during World War II, the movie follows Calvin, a 12-year-old boy who lies about his age to enlist in the U.S. Navy after the attack on Pearl Harbor. Despite his youth, he valiantly serves aboard the USS South Dakota, demonstrating incredible bravery during combat. The film explores themes of courage, sacrifice, and determination, showcasing Calvin's inspiring journey as he battles adversity on the front lines. Schroder's compelling performance and Kulik's sensitive direction make this movie a heartfelt tribute to an extraordinary young hero. You can stream 'Too Young The Hero' here.
3. Stand By Me (1986)
Adapted from Stephen King's novella 'The Body,' 'Stand By Me' revisits one man's poignant recollections of childhood adventures spurred by the loss of a friend. This Academy Award-nominated gem catapulted its young stars, including River Phoenix, Wil Wheaton, and Kiefer Sutherland, into the spotlight with performances that belied their age in a powerful coming-of-age tale. Director Rob Reiner's skillful guidance extracts the emotional essence of a narrative heavily reliant on its youthful cast. Widely hailed as one of the most influential films of the 1980s, 'Stand By Me' is an emotional rollercoaster, seamlessly capturing the bittersweet ache and wistful nostalgia that resonates with us all. You can stream it here.
2. The George McKenna Story (1988)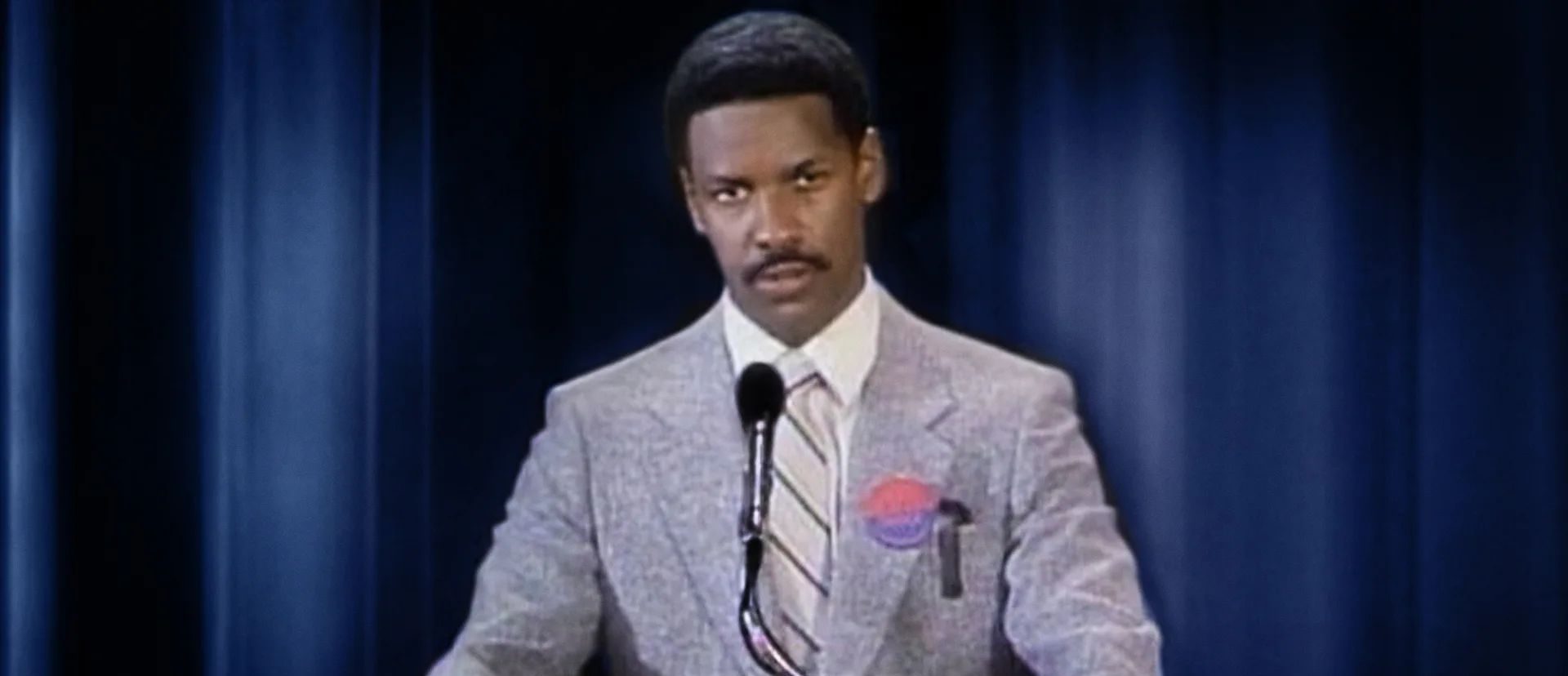 Starring Denzel Washington, Lynn Whitfield, and Akosua Busia, 'The George McKenna Story' is directed by Eric Laneuville. The movie is a biographical drama based on George McKenna, former principal of the Washington Preparatory High School in Los Angeles. McKenna successfully managed to bring an end to the gang and drug culture that was prevalent inside the school premises and which affected the students as well as the parents. How he did it and reformed the school is what we see in the movie. You can stream it here.
1. Fast Times at Ridgemont High (1982)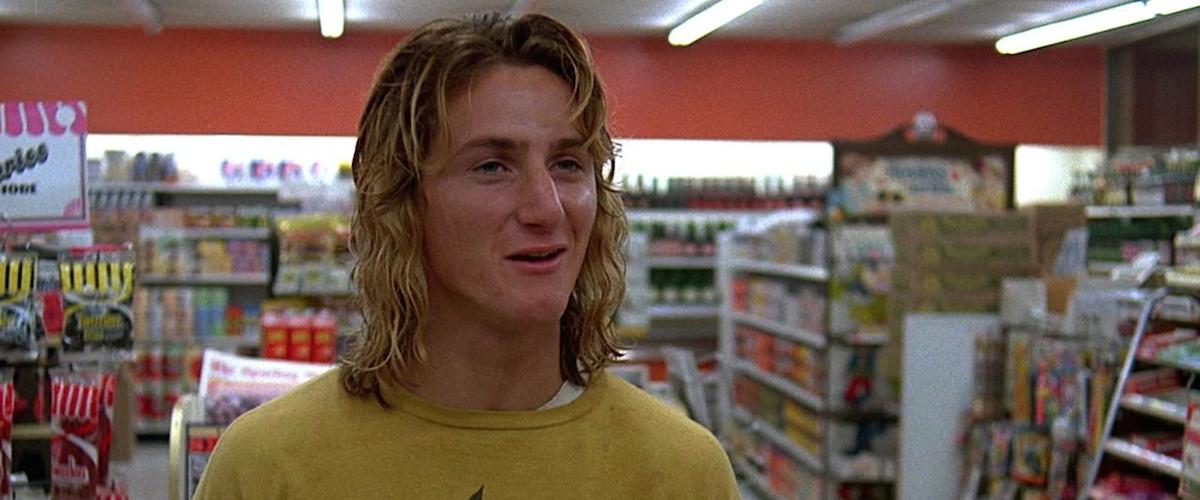 'Fast Times at Ridgemont High,' guided by director Amy Heckerling, is a rebellious coming-of-age symphony that harmonizes adolescent absurdity with poignant realism, encapsulating the disarray of teenage existence in the '80s with rebellious authenticity. The plot unearths the intricate lives of a motley crew navigating high school trenches, unraveling the messy mosaic of love, longing, and downright recklessness.
An ensemble cast led by Sean Penn, embodying the iconic stoner-surfer Jeff Spicoli, surges with uninhibited energy and youthful charm, crafting a timeless masterpiece where the mundane and the madcap coalesce, showcasing how the path to adulthood is a cacophonous, unpredictable, and unforgettable journey. You can watch the movie here.
Read More: Best Movies From The 80s