The Hollywood industry, and to that extent many others in different countries, have been dominated by big production houses. Their muscle power ensured that the films attracted the biggest movie stars and thus earn large revenue. MGM, Paramount Pictures, and Miramax, to name a few, have been leading establishments who still continue strong. This tradition, though, has undergone a change with the advent of the modern moviegoer.
With diversification in taste, the market has opened up to accommodate niche houses with distinct methods and styles of making films. Blumhouse was founded in 2000 by Jason Blum and created a space for itself with low-budget, high-concept horror movies. The production house has to its name some of the most successful horror franchises in the modern era, also taking a dive into the drama genre with terrific end-products. This list takes a look at some of the best movies produced by Blumhouse, both independently and in collaboration. You can watch several of these really good Blumhouse movies on Netflix, Hulu or Amazon Prime.
12. Hush (2016)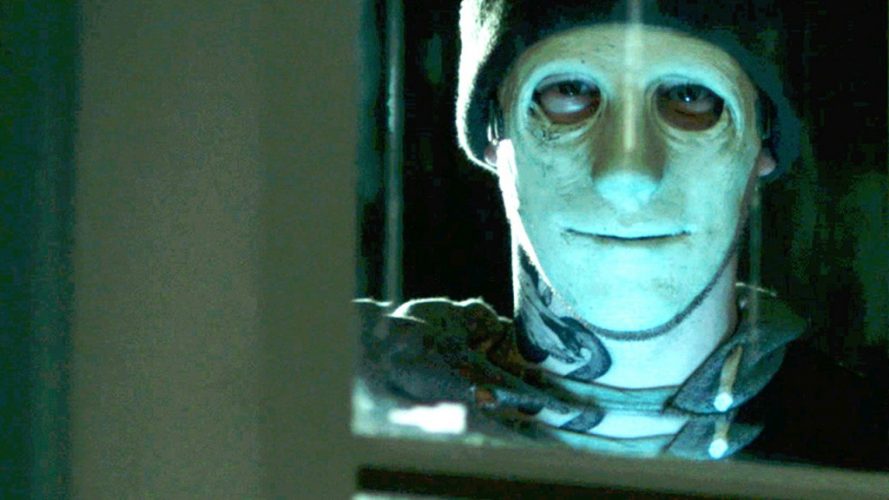 Mike Flanagan has established himself as a connoisseur of the horror genre. The American director has time and again produced some intense horror-thrillers, often counted as some of the best ones made in this century. 'Hush' stars his wife Kate Seigel as a deaf-mute writer living in a secluded cabin in the woods. When her place, which is as far away from human gaze as possible, gets an unlikely, masked visitor, tensions run high. Can she save her life with no one there to save her life? Flanagan works on similar pneumatic devices that have made his previous work such great success. For instance, in 'Geral'ds Game', Flanagan removed from his lead character the ability to move. Constrained by the bedposts, Jessie faced the task of finding a way to use her wits and get out of the situation. 'Hush' sees its lead's ability to speak or hear vanish from her avenues to fight off the invader. Desperation, thus, becomes Flanagan's defining trait in this work. The only flaw with 'Hush' was its rather incohesive narrative structure. Replete with brilliant performances and cleverly knitted set-pieces, Hush is an entertaining film whose inhibitions about its dramatic exposition hinder its progress towards greatness.
11. Happy Death Day (2017)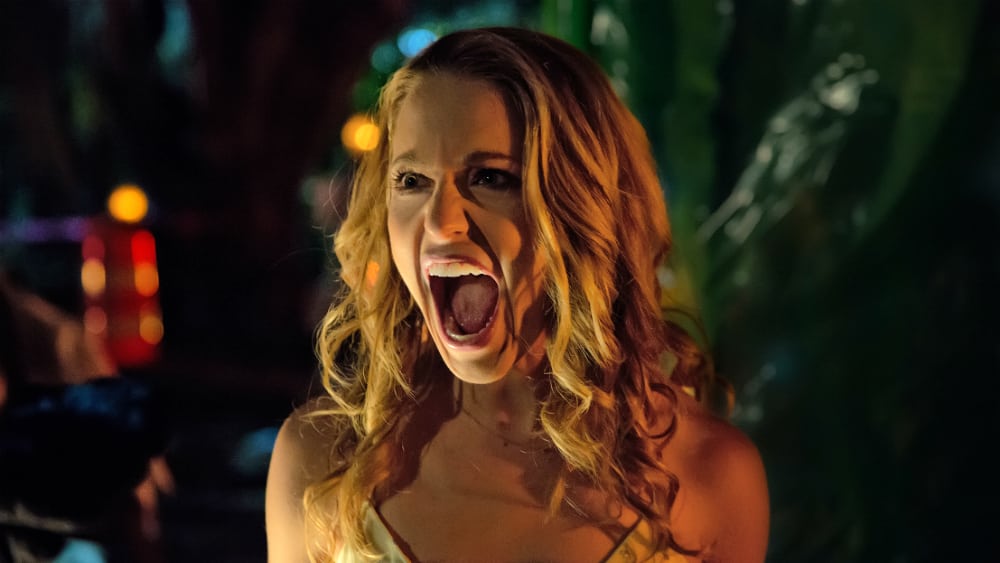 'Happy Death Day' adds to Hollywood's rich history of narratives set with time loops. With the same formula, the film blends well-liked notions and its rich tenor of humor which is unique and effectively brought out by Jessica Rothe. Tree wakes up in the same place when she is murdered the previous night by a mysterious, masked killer. With the aide of Carter, a stranger she has just met, Tree sets out to find the cause of her time loop and ways to break the chain and return to normalcy. Its more of 'Happy Death Day's style than its substance that pulls the movie through. Rothe shoulders the responsibility to spark other characters into life really well. She literally commands the scenes she is in, striking with her ability to dissuade the viewer of its preconceived perceptions about her and making herself extremely accessible. 'Happy Death Day' is a fun, popcorn thriller that successfully integrates a new horror element with established narrative tropes.
10. The Visit (2015)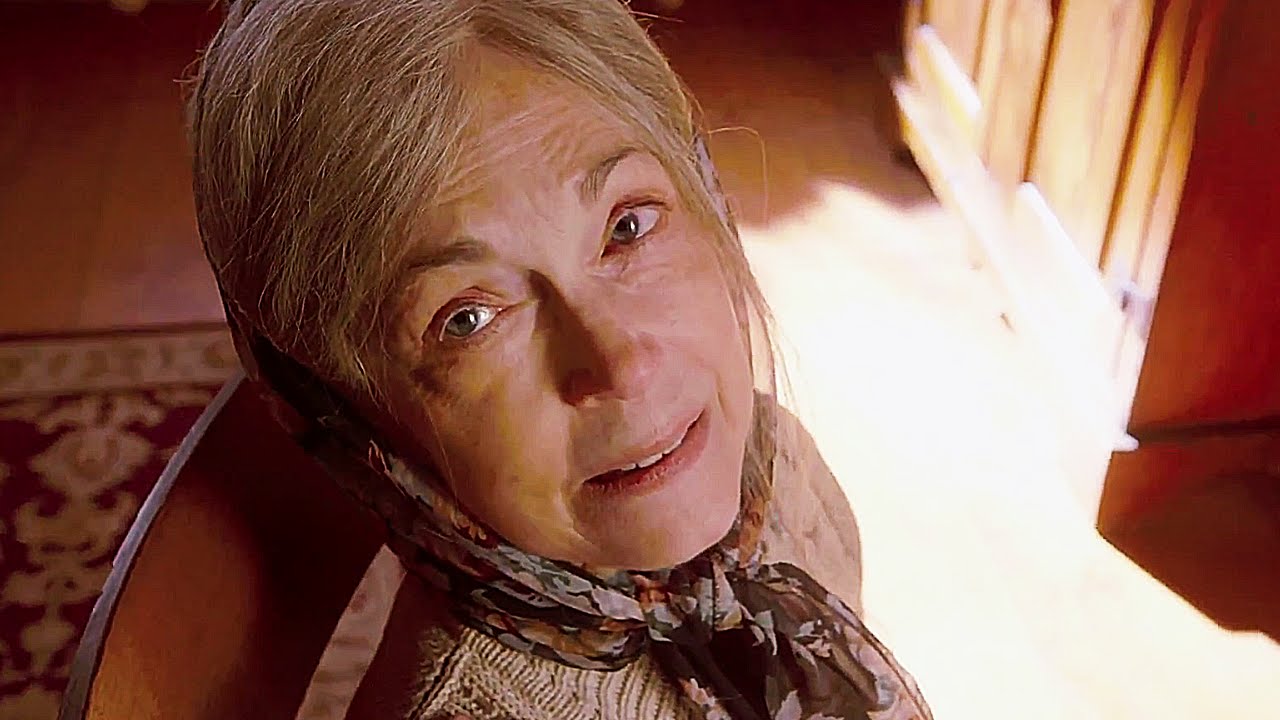 It is not often that the documentary-style narratives are this effective. Shyamalan used 'The Visit' to launch himself back in the reckoning as a modern visionary and for all the right reasons. The premise of the movie is pretty simple: a brother and sister duo discover that their grandparents, whom they're visiting for the first time, are not their grandparents. What makes 'The Visit' so impactful is the director's commitment to serving the story he tells. There are no attempts to draw character sketches and create overarching sub-plots. Of course, Shyamalan's mastery is such that he still manages to gauge emotional investment in the story with wonderful ease and charm. Despite its absurdist ending and an even bizarre end credits song, 'The Visit' is a taut, nervy thriller with an obscure cast that realizes a well-thought out script with great compassion.
9. Oculus (2013)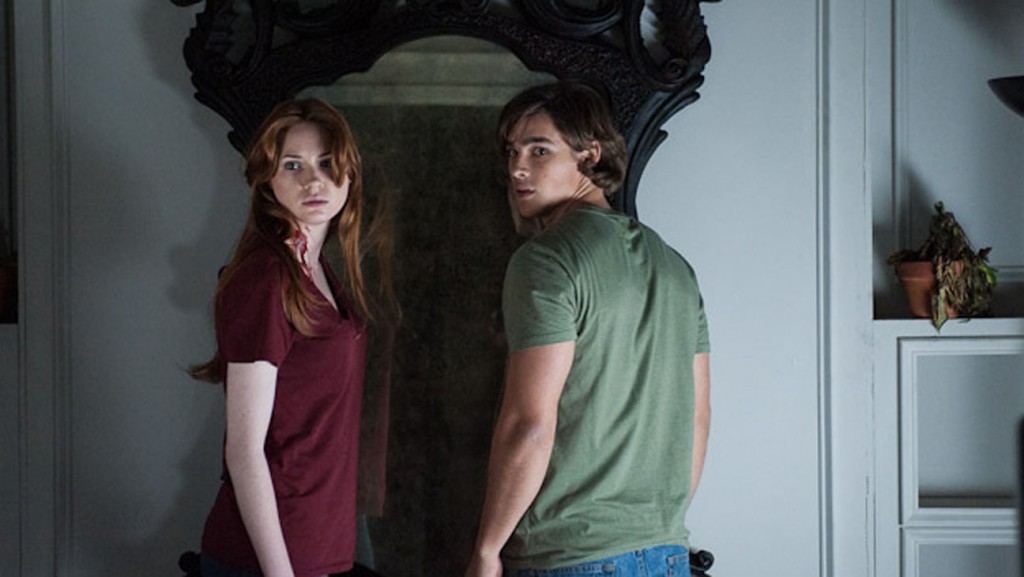 A sister-brother duo investigates their unclear and tragic childhood and its mysterious and fatal relationship with an ancient and suspected cursed mirror. Mike Flanagan's dazzling style incorporates the past and the present, an inherent theme in his work, to give an indefinite timeline. 'Oculus' finds its basis in the evil spell of the mirror, its most important story device. The movie isn't really about reliving and reexamining one's past as it is a plainly defined and strictly constructed horror-thriller. Although Flanagan's later works, including the magnificent 'Haunting of Hill House', have deeply explored the possibility, 'Oculus', rather disappointingly, strays away from doing so. However, Flanagan's subtle craft and a genuinely frightening demon at the center of it make 'Oculus' an instant must-watch for devout horror fans.
8. The Gift (2015)
Robyn and Simon are a happy couple, who are soon to become a family. They move into a new house and while shopping to furnish it, they come across Gordon, a stranger who asserts a previous relationship with Simon in his high school days. Although initially harmless, Gordo's interest in the couple's lives and unannounced visits with weird gifts soon change their relationship with him, going from warm to outrageous. 'The Gift' offers a delightfully layered narrative. The tension is built up with great nuance that almost feels like the work of an experienced storyteller. The ensemble is in top-form, especially Edgerton, whose blend of apparent harm and uncertainty gives an insatiable end-product. 'The Gift' doesn't rely on a single aspect of its structure to pull it through, but rather utilizes concerted efforts of the entire crew and cast. Joel Edgerton's directorial debut is a power-packed suspense thriller with enough intrigue to keep you on edge until the end.
7. Upgrade (2018)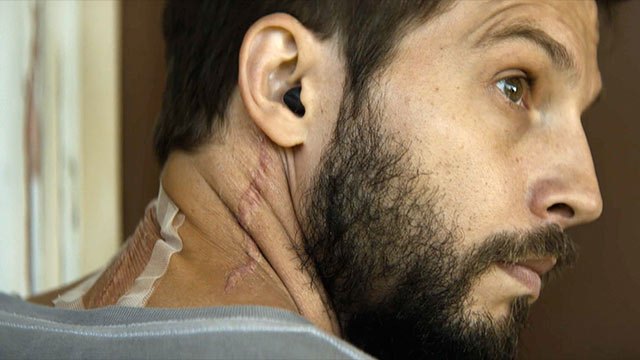 'Upgrade' strangely feels like a spiritual companion of 'Venom', that released in the same year. Both the movies employ the duality of man with different means to realize the same end. 'Upgrade', though, is much darker in tone and rich in layered storytelling than 'Venom'. One of the most appealing aspects of the film is its unique and dynamic cinematography, that is wholly refreshing and expertly devised. The action sequences produced as a result are the beating heart of the movie. In the future, Grey, a mechanic, and Asha, who works for a leading human augmentation company, Cobalt, live a happy life. It is until one fateful night when the two are mugged and in the ensuing chaos, Ash is killed and Grey paralyzed. Still grieving and recovering from his losses, Grey is offered a chance out of his misery by Eron, a famous inventor, with the help of a device called STEM. Although Grey comes back to his normal self and under STEM's dictation is almost invincible, he soon realizes the mistake he's made.
6. Insidious (2010)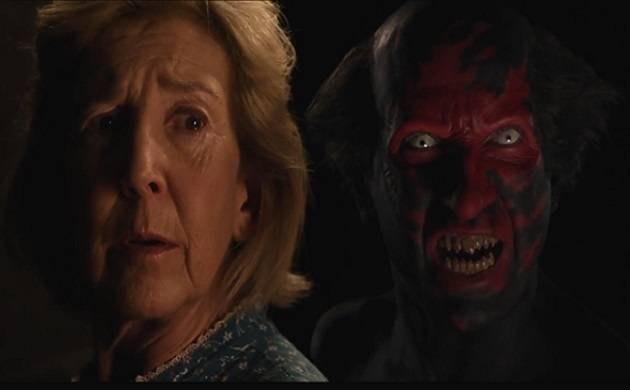 James Wan's bandwagon and goldrush started with this chic horror movie. 'Insidious' plays with its conventional stereotypes with effective conviction and some really spooky scenes that definitely scare you. With an able lead in Patrick Stewart, Wan knits a convoluted and deceptive tale of heartbreak, evil, and sacrifice capable enough to strike a chord. Josh and Renai move into a new house with their kids. Dalton, their eldest, often sleepwalks and has nightmares. After a bizarre sequence of events, Dalton falls into a coma that is unremediable by medical science. Elsie, an old friend of Lorraine, Josh's mother, comes back to her worst memories to once again help her special friend. 'Insidious' is terrifying and leaves you wanting for what could have been for better storytelling.
5. Creep (2014)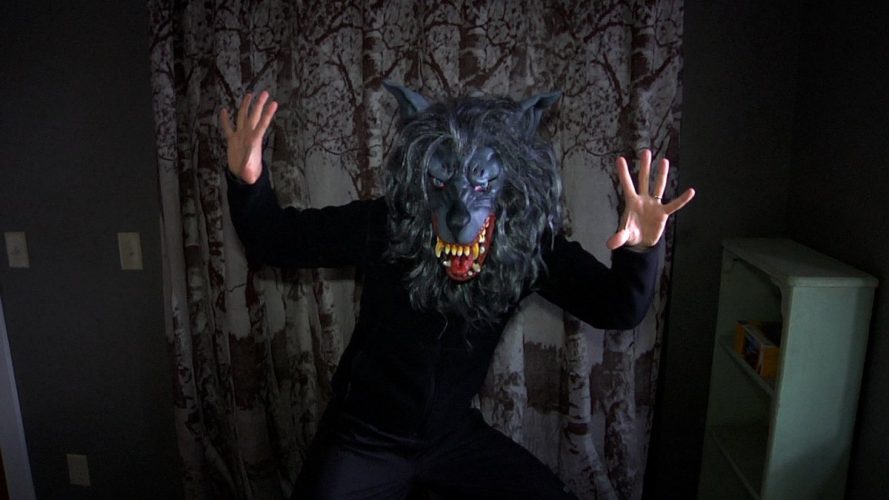 'Creep' has Blumhouse signature all over it. The refreshingly original concept combusts to devastating effect with the hair-raising lead performance by John Duplass. 'Creep' is a slow-burner that plays with cards close to its chest, tricking and surprising audiences with manipulative machinations up its sleeves. After responding to an online ad, documentarian, and videographer Aaron pays a visit to a man claiming to film a day for his unborn child. At Josef's residence, Aaron almost returns home unanswered when Josef welcomes him in. As they spend more time together, Aaron's skepticism about the endeavor increases manifold. But is it too late? Critics do absolutely no justice to the film's overall effectiveness. In its minimalist setting and a shoestring budget, 'Creep' carves out a maniacal character sketch and tale of horror that is at once deeply satisfying and ruggedly unsettling.
4. Split (2016)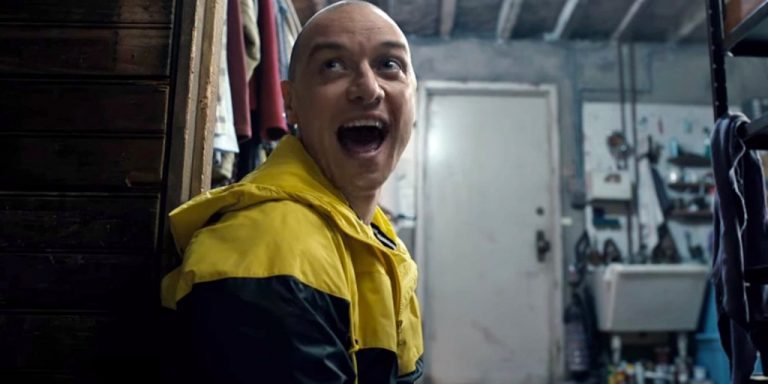 'Split' is an interesting character study brought to life by the craft of James McAvoy and the vision of M. Shyamalan. The director continues his 'Unbreakable' trilogy in stellar fashion, lest the famous Shyamalan twist. McAvoy plays Kevin, a patient suffering from DID with 23 different personalities, who kidnaps three girls from a birthday party and locks them up in an underground facility. Each personality gets time 'in the light', with the exception of Patricia and Dennis, who stay in the dark to realize their dangerous plan of summoning a mythical, 24th personality; the Beast. 'Split's biggest strength is the unpredictability of its titular lead and Shyamalan extracts the same in the most effective way possible. Although the conceptual foundations of the film, like all Shyamalan movies, is shaky, the thrill and suspense that Shyamalan constructs is the life of the movie that sustains it. Overall, 'Split' makes for an impressive addition to Shyamalan's increasingly monotonous filmography.
3. Whiplash (2014)
It wouldn't be wrong to say that Damien Chazelle has taken over Hollywood in the last few years. The mercurial director has gained attention with his electrifying brand of cinema, perceived with intricate and understated emotional maturity. 'Whiplash' splurged him into global fame and confirmed him as a visionary with excellent expressionist skills. Andrew Neiman's journey of success, paved with torturous suffering and relentless industry become the basis for Chazelle's storytelling. Despite not developing his story in an emotionally holistic manner, Chazelle finds in JK Simmons and Miles Teller two potent weapons for translating the emotion and energy of the powerfully written script. Chazelle's quick cuts and dutch-angled dramatic close-ups make for an absorbing watch. 'Whiplash' manages to provide unparallel entertainment with his fast-paced and breathtaking storytelling, while also sketching a poignant portrait of a man driven by his ambition and will to succeed.
2. Get Out (2017)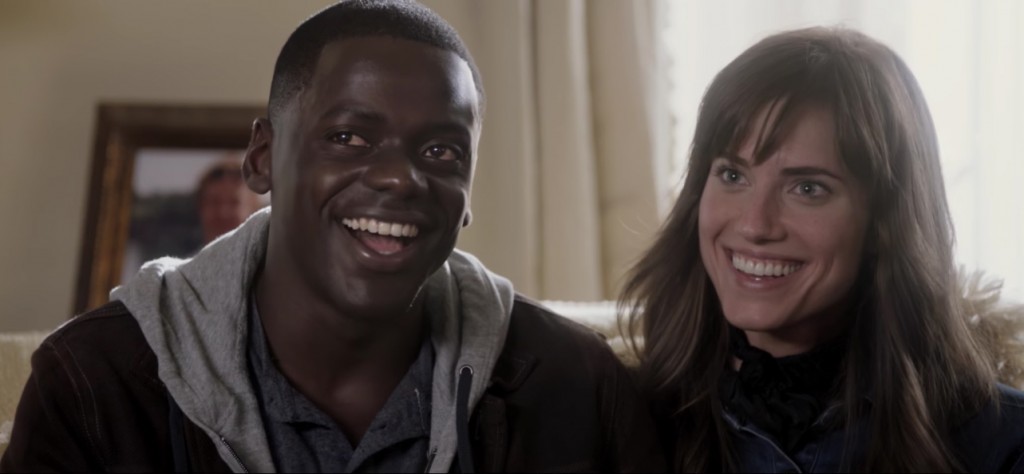 Masks are arrested expressions and admirable echoes of feeling, at once faithful, discreet, and superlative. Our presentation of self is determinative of how others see us. Jordan Peele's masterful and hypnotic thriller rests on a similar notion. There have been plenty of movies before 'Get Out' to experiment with social commentary about race in America. But none have even come close to the comedic, universal appeal of 'Get Out'. Chris visits his girlfriend Rose's paternal house, the Armitrage villa, in the secluded woods. Under the guise of a cursory weekend, Rose leads an unassuming Chris to a trap that is outrightly bizarre in its conception and potentially fatal in its realization. 'Get Out; benefits from peele's deft storytelling and knack for finding humor in dark moments. His is such a closely observed depiction of the American social minutiae that you get sucked into his immersive universe almost instantly. With every viewing, 'Get Out' divulges something new and becomes more assertive with its thought-provoking ideas.
Read More: Best Weinstein Movies
1. BlacKkKlansman (2018)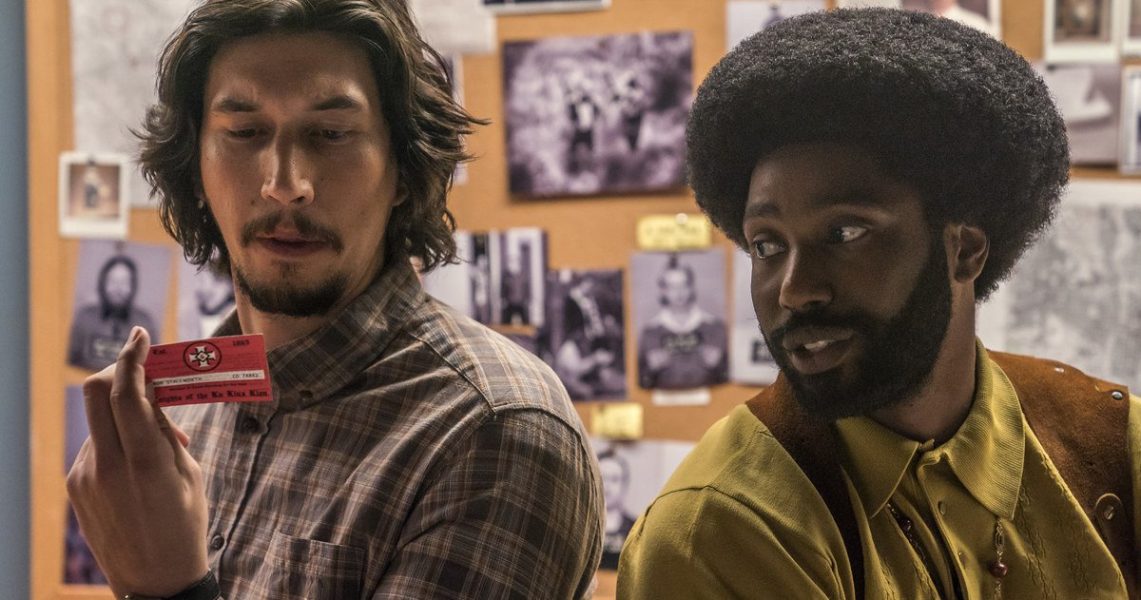 'BlacKkKlansman' is, without a doubt, Blumhouse's crown jewel. The Spike Lee-helmed movie emerged as one of 2018's best and makes its way to tomorrow's Academy ceremony as heavy favorites to win Best Picture. Dramatizing Ron Stallworth's real-life adventures that are no less interesting than any of Dwyane Johnson's washed-off, heroic characters, 'BlacKkKlansman' becomes relevant with its timely themes and strong response to the current social climate in America. Lee tackles the deep-seated racism and the institutions that fester it with a wanting fervor and admirable fearlessness. In John Washington, Lee finds an able vessel for venting his frustrations and providing the world with a smacking answer to their racist criticisms and prejudiced perceptions. 'BlacKkKlansman' might just turn out to be Lee's best work till date, carrying his trademark humor and highly-stylized drama with grace and unprecedented joy.
Read More: Best A24 Movies