A24 has progressed leaps and bounds in its short existence. The distribution company came into existence somewhere around 2012 and didn't realize its full potential until the release of 'Spring Breakers' in 2013. It has since gone on to produce a total of 48 films, the majority of which have been acclaimed by critics and film enthusiasts alike. While the role that a production and distribution company plays in the making of the film might be obscure to many, it is of great significance. Right from artistic liberties to the director, to not compromising the spirit or essence of the film for the big bucks, companies like A24 are important to the well being of cinema. So, let us start the list of top A24 movies ever. You can watch many of these best A24 movies on Netflix, Hulu, or Amazon Prime.
25. Swiss Army Man (2016)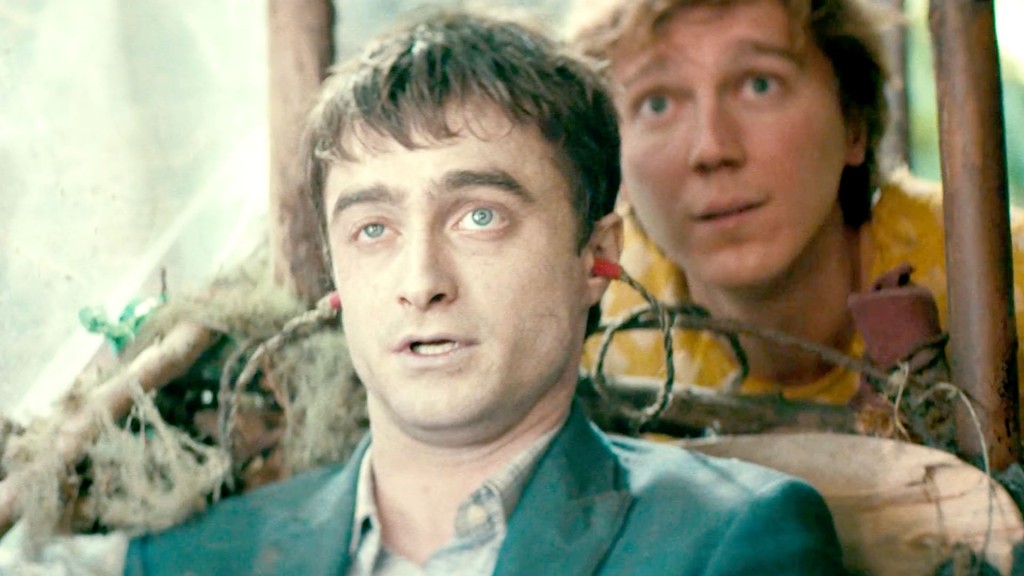 The very first minutes of 'Swiss Army Man' set the tone for the next couple hours. Our marooned suicidal protagonist (Hank played by Paul Dano) rides a farting corpse (Manny played by Daniel Radcliffe) across the sea, while Manny's private part also acts like a compass across the wilderness of the forest once aroused. This is a weird film and some people even walked out on it at Sundance but what do they know. 'Swiss Army Man' is a heartfelt film which carefully blends comedy with heavy emotional drama with a healthy dose of creativity while both Hank and Manny come to terms with the lives they led and the lives they want. A good film is one where you still research and think about the film once it's done.
24. The Spectacular Now (2013)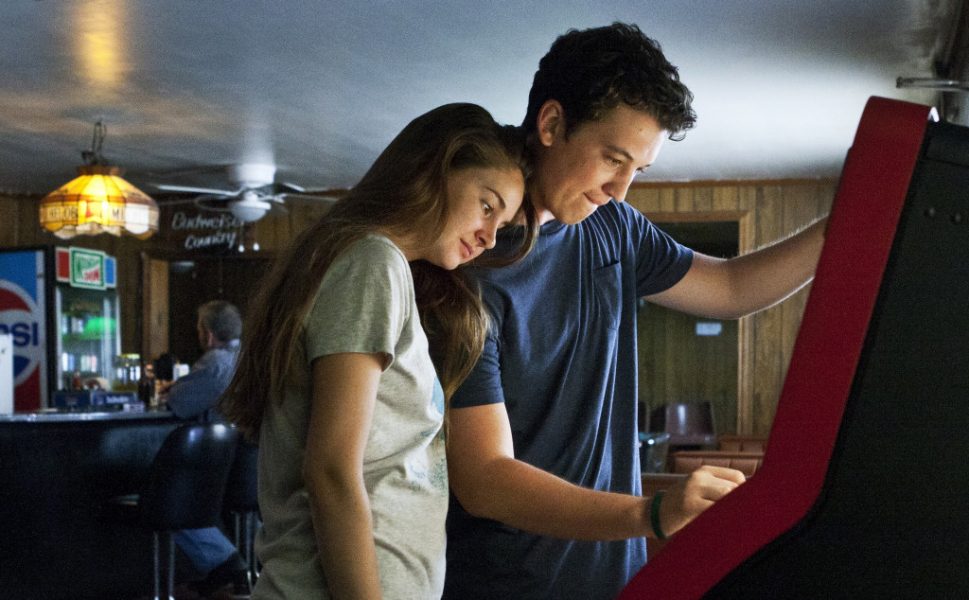 'The Spectacular Now' plays extremely well within its defined boundaries. Despite employing a narrative style that has been tested before, 'TSN' infuses in the plot compassion and provocative emotions through its sublime performances. The two leads play teenagers who gradually fall in love. As Sutter, the fancied hotshot, and Aimee, the quiet, shy introvert, start dating, they become integral parts of each other's lives. Heartbreak follows as Sutter blames himself for Aimee's accident, leading to a temporary break up and a permanent change in Sutter's personality. If you are going through this phase in your life, 'TNS' is a must watch. Teller and Woodley embody the spirit of the two characters with perfection and anchor a nuanced comedy-drama that is well worth your time.
Read More: Movies Like The Spectacular Now
23. American Honey (2016)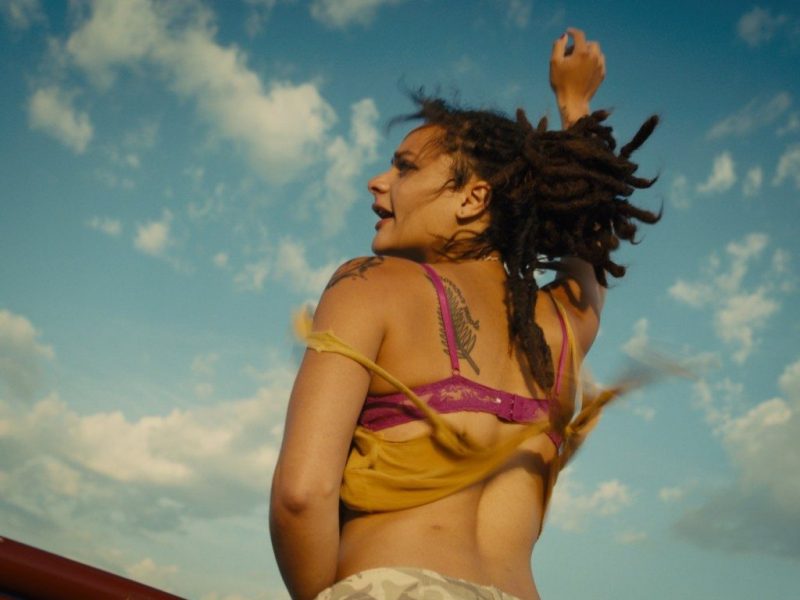 Andrea Arnold is one of the strongest champions of female empowerment in the industry presently. Along with names like Lynne Ramsey and Kelly Reichhardt, Arnold has complete control over her movies and often ends up behind revolutionary movies that attach themselves to popular movements. In 'American Honey', she explores the unfettered odyssey of a rebellious group of young nobodies as they make a living selling magazine subscriptions. 'American Honey' takes you on a ride with its lively characters, wonderfully realized portrayal of youth, interesting critiques of capitalism, insightful exploration of identity and its sheer beauty. The naturalistic performances really shine and that soundtrack is too special to ignore.
22. Green Room (2015)
Skinheads have never been brought to life with such a devastating effect, just as rock stars haven't been associated with a game of cat and mouse. Jeremy Saulnier's terrific craftsmanship and expert use of quick cuts characterize this relentless thriller that is fascinatingly engaging. With its pulpy premise, solid execution, well-sustained atmosphere, and good ensemble cast, 'Green Room' emerges a modern game changer and trend-setter.
21. A Most Violent Year (2014)
A movie that stars these two brilliant actors is automatically worth a watch. 'A Most Violent Year', with its subtle, gripping pace and stunning cinematography, makes sure we have more than just these two to look forward to. Isaac brings to life the burdened figure of Abel Morales, a successful businessman who is tasked with protecting his trucks which are being looted and ransacked by his rivals. Still young, Abel walks like an ailing fifty-year-old and is supported by her wife and his influential family. On the outset, 'A Most Violent Year' may seem to be languid and sluggish. But as it brings curtains to a hardened journey of the pair which sees them being tested physically as well as mentally, all the nothingness and meaningless starts making sense.
20. Under The Skin (2013)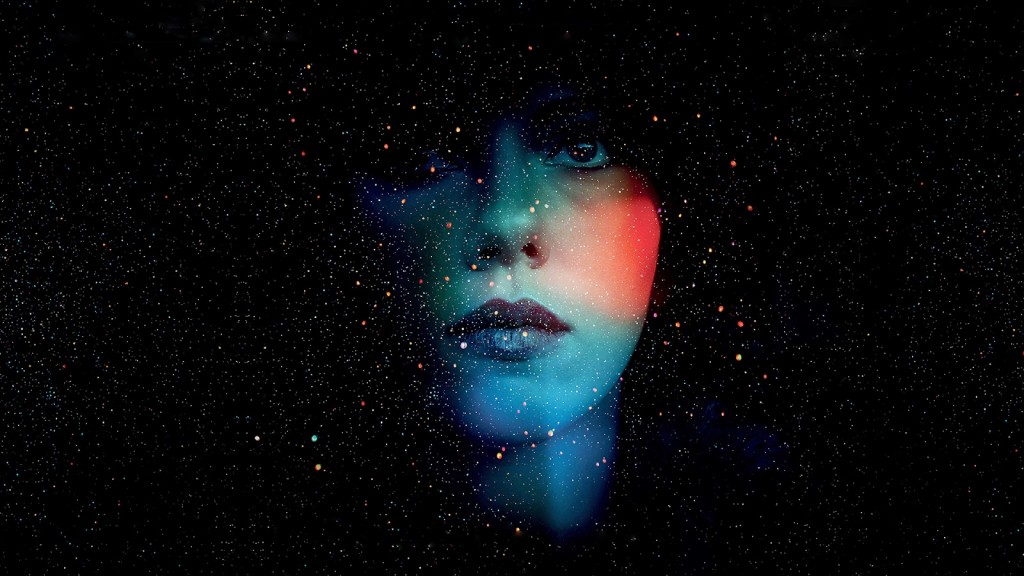 An extraterrestrial woman luring men in Scotland, captivating them in a liquid abyss may give you a 'Species' vibe but the only difference is that 'Under the Skin' is a great film and exactly opposite of the former in every aspect. Scarlett almost alone creates a haunting atmosphere which remains throughout the film just with her behavior and presence and again at a point we witness a completely different side of her when the alien develops earthly compassion and feels the pain of loneliness.
Another important aspect is that the director did not reveal what was the alien doing there. Weird, scary, haunting, hypnotic, provocative, and thoughtful, 'Under the Skin' is a largely visual experience with a career-defining performance by Scarlett Johansson and an exceptional score.
Read More: Under the Skin, Explained
19. 20th Century Women (2016)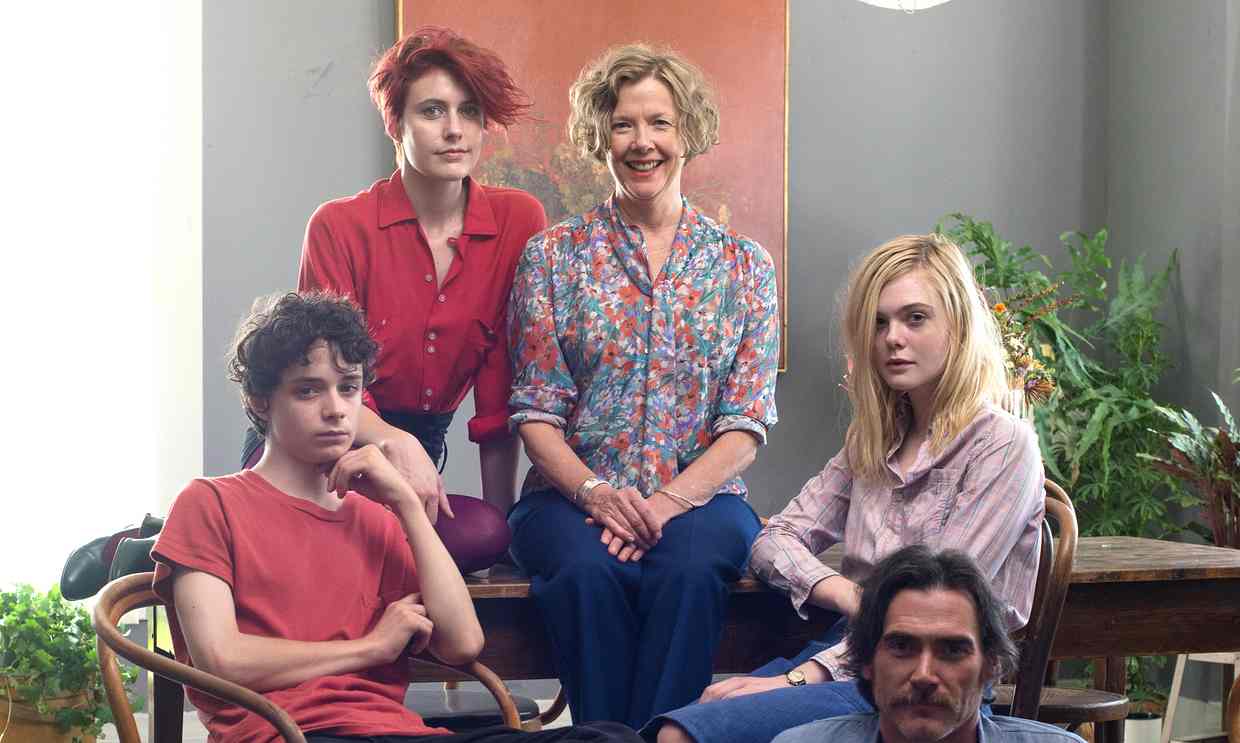 Continuing the trend for well-written, flawlessly acted and character-driven, small-scale American films, 20th Century Women is a more than worthy companion piece to writer-director Mike Mills' previous award-winning autobiographical piece, Beginners. Focusing on his relationship with his mother, Mills provides Annette Bening with one of the juiciest roles of her career and she is superb, but so are Greta Gerwig, Elle Fanning, Lucas Jade Zumann and Billy Crudup as the satellites who revolve around and occasionally clash with Bening's mother planet. Sharply observant and wryly funny, this has much in common with the novels of Anne Tyler and Richard Russo, and serves to remind us that relationship dramas can move without succumbing to the cutes. Great soundtrack too!
18. The Lobster (2015)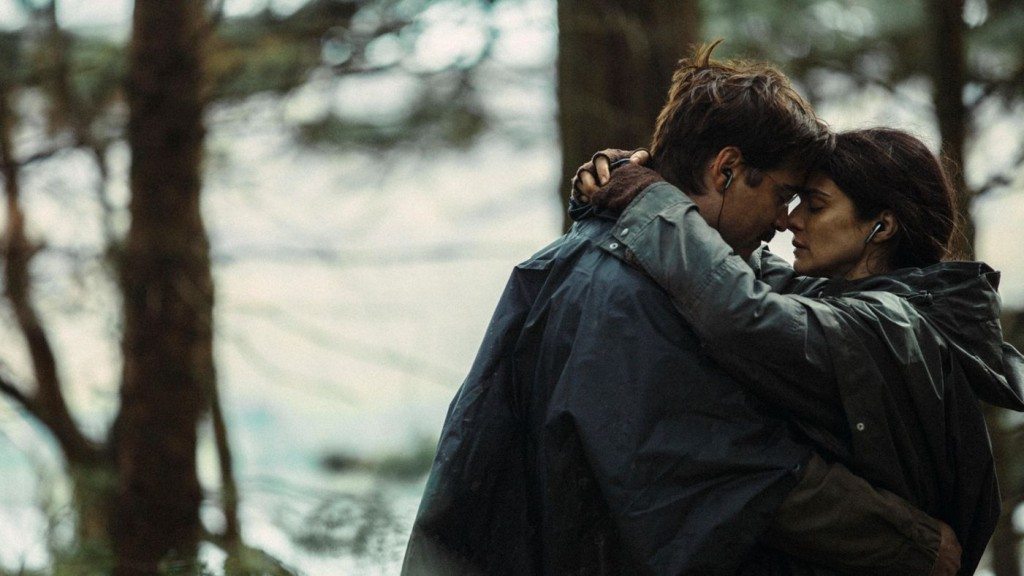 'The Lobster' is a surreal comedy about serious social pressure and modern relationships. The film makes its stand clear by its visceral opening scene – "you'll not survive if you are ignorant towards details". Lanthimos has successfully made the audience understand his product's stand on its fictional yet gripping socio-political arena. He did this by portraying the future stature of governments through The Hotel. It commends off-track and different people, whereas the ordinary and sheepish population gets punished – an attempt to shed the old rusted machinery of humanism, to bring something new by restricting the already dull world. 'The Lobster' has everything you want from a movie: it is unpredictable, odd, and it's really funny. But the most impressive is the subtext, it manages to reflect how odd our own contemporary social pressure is, How is feared loneliness, how individuality loses out to the common system and how relationships must be considered "legitimate" by some higher order.
17. It Comes At Night (2017)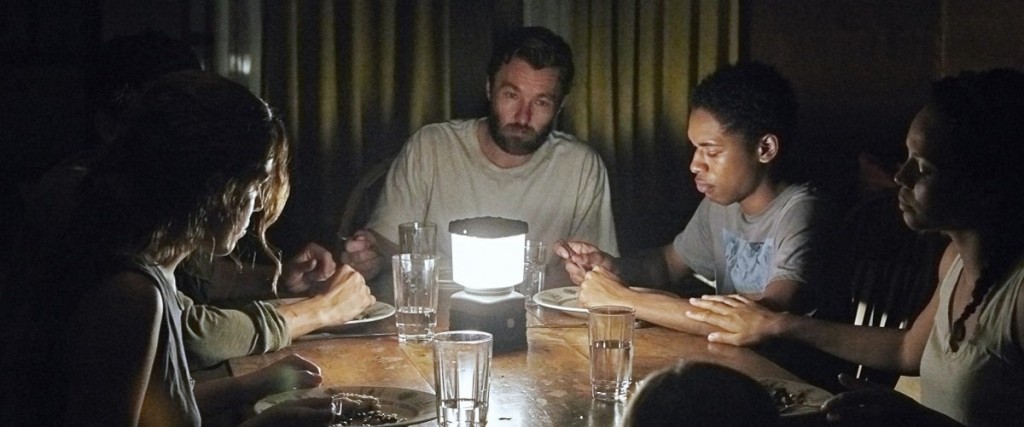 Granted it is scary but in a very different way. What it is, is an incredibly sad and breathlessly bleak film about terminal illness and the inevitable toll of death and the paranoia that ensues in dark times. It goes without saying that everything about the film was brilliant, from the looming camera work to the solid convincing performances but amongst everything it was the beginning and ending scenes that secured this as one of, if not the best film of the year.
16. Locke (2013)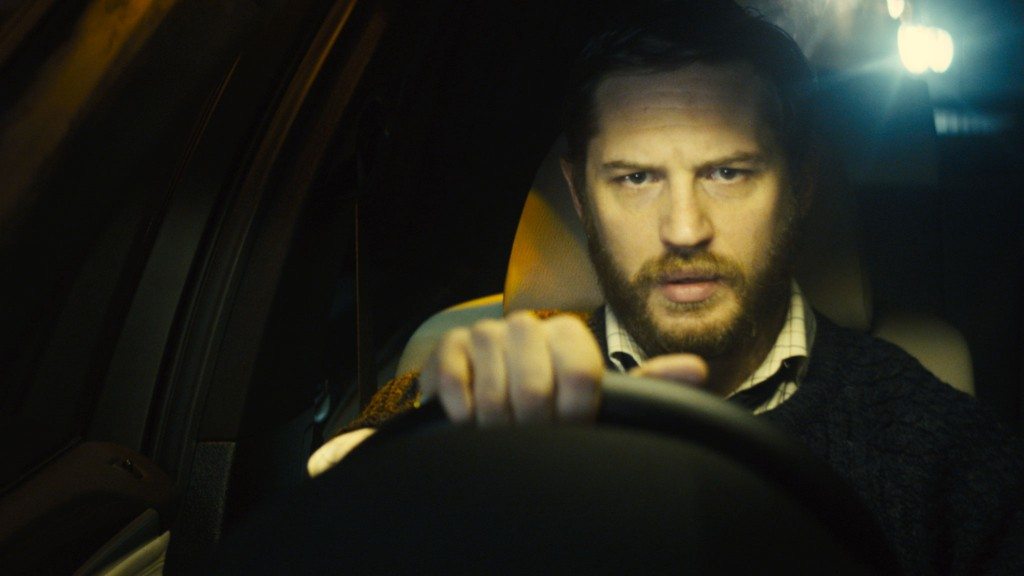 A married man realizes the true love of his life and rushes across the state to be present for the birth of his child. He leaves behind his family, his job, and what could have been possibly the most important day of his life. 'Locke's minimalist setting just sees Tom Hardy driving frantically in a car and talking on the phone. In its seemingly simple premise, director Steven Knight manages to carve out a swivel-eyed narrative that leaves you both, breathless and emotionally exhausted. Tom Hardy becomes the vessel and central point of all that happens in the movie, carrying gracefully the burden to literally "drive the movie ahead". A rare achievement in filmmaking that will force you to question things you really value in your life.
15. De Palma (2015)
Hearing a genius talk about his ingenuity can be an overwhelming and life-changing experience. Such are the emotions that arouse in the audience on the very first viewing of 'De Palma'. Directed by Noah Baumbach and J. Paltrow, the documentary stars the great man himself and sees him discuss some of his best work to date. Although the feature isn't a film per se, the quality at display is undoubtedly invaluable. Go for it if you want to hear the man himself talk about some of the most wonderful creations in the history of cinema.
14. Enemy (2013)
Dennis Villeneuve's 'Enemy' is the kind of movie which grabs your attention from the very first frame and never lets go. A psychological thriller with a fair dose of surreal imagery, Enemy narrates the story of a lonely History professor whose mundane life turns into a rollercoaster ride once he discovers that he has a doppelganger. While the movie excels with great direction and effortless performances, it is the background score that emerges a surprise. One of the best scores I've heard in a long time; it complements the movie's effort in building up the tension, leading up to a brilliant climax that may leave you scratching your head!
13. Good Time (2017)
The first time I saw 'Good Time', I was instantly blown away by this formally but way less tolerant of the Safdie's edgelord raceplay. Before I just thought it had nothing to say but this time it felt downright toxic. 2018 is going to be the year I stop giving everyone the benefit of the doubt and just trust people when they tell me who they are and while I am very interested in whatever film the Safdie's pop up with next I am not convinced they are good people. Such is the effect that the film had on me that it's difficult not to praise the film for all its magic and taut storyline. Robert Patterson is a force of nature and anchors himself right in the midst of the film's chaos and holds stead akin to a real bulwark embedded ever so strongly in the heart of the sea. Such quality on display is rare; so just savor the magic of cinema and watch this gem.
12. The Disaster Artist (2017)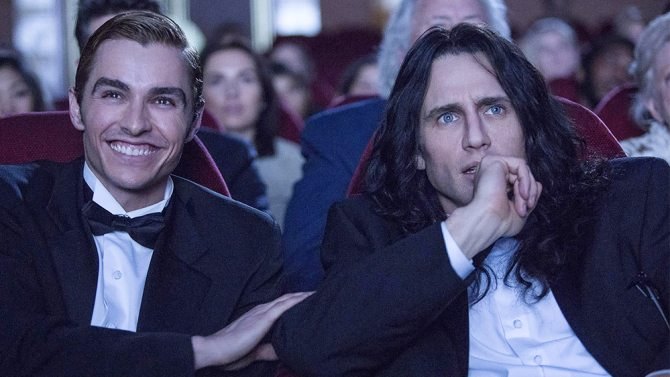 Oh wow. As if the world needed another Tommy Wiseau, James Franco decided to make one. A really close, yet mechanical one. 'The Disaster Artist' hinges solely on the able shoulders of its terrific lead who doesn't disappoint. For those of you who aren't well-versed with the name, Wiseau is a mysterious artist who made a film 15 years ago that still runs on the weekends, attracting crowds easily comparable to that of a Broadway production. If that wasn't insulting enough, the reaction and energy of the people is another dagger in the heart. Even though deeply flawed, 'The Disaster Artist' embraces the shortcomings of the source material and tries desperately to try and worsen them.
11. Amy (2015)
Amy Winehouse's life was no less than a rollercoaster ride. From glorious highs to damning lows, the late pop star witnessed all. Her blissful odyssey was documented and put to shape with a harrowingly moving effect that will surely put you in dismay and awe of the deceased music icon. Asif Kapadia, of 'Senna' fame, fills every frame of his fabulous achievement with the very tangible compassion and desire that defined Winehouse. 'Amy' is undoubtedly one of the best docu-musicals ever made and is a fitting portrait of a genuine star who lived her life and untimely left the world ruing her loss.
10. The Killing of a Sacred Deer (2017)
An accomplished surgeon's idyllic suburban life is about to fade like the white of his spotless household, as a ghost from the past seeks to obliterate his domestic bliss. Barry Keoghon's Martin is as calm as a cucumber, even in situations which would hysterically rile up the still water of the Pacific. His calmness becomes Steven's bane, as he helplessly sees his perfect life get torn to shreds. The Kubrickian undertones are evident in the film in Lanthimos' searching camera that never goes astray, boldly marching in its stead, measuring its every movement with the utmost care. For large parts of the film, the absurd takes precedence, managing to weave a web of impeccable and domiciled vagueness, while the others are left to be felt, experienced, and haunt the viewer. Another feather in the glorious collection of Lanthimos' features.
9. A Prayer Before Dawn (2017)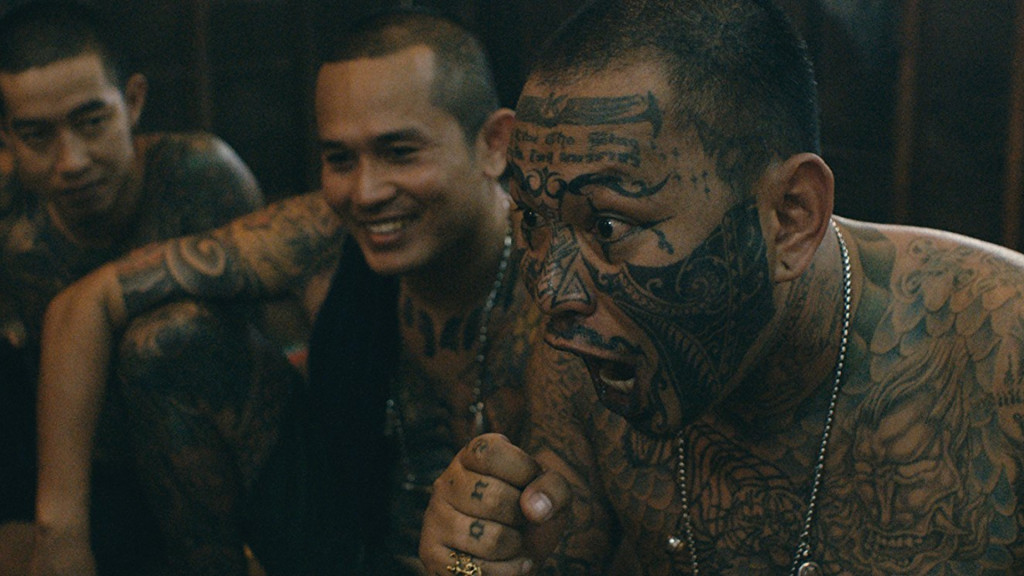 There is a rage that is pumping through this film's veins that is so authentic, so desperate and dangerous, that by the time it finally ends, you feel exhausted. Director Jean- Stephane Sauvaire does not pull any punches with genuinely disturbing scenes of gang rape, attempted suicide and of course, seriously brutal Thai boxing. The way that the camera captures the intimacy and intensity of the fights is in itself astonishing. Joe Cole continues to be a force to be reckoned as he seems to have completely transformed himself for this role and emerges with extremely impressive results.
8. Room (2015)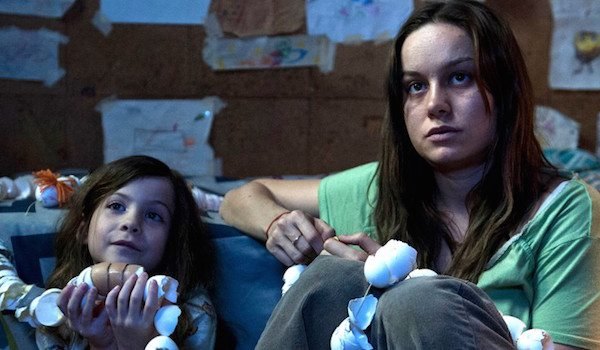 A mother and her young son are held captive in a sealed room. The abductor uses the mother for satiating his desires and provides them with necessities to survive. As the young Jack's inquisitiveness about the world outside increases, his mother and they hatch a plan to effectuate his escape. How often it is that you come across the 'other', less fancied and uncharted, side of a wholesomely popular concept? 'Room' courageously takes in its stead the other side of teen kidnappings and presents to us a heart-breaking, subtle relationship between a mother and her son. Brie Larson brilliantly fills her eponymous character with the tender gaze of a mother and the seemingly harsh protection of a father. The rawness of emotions that pierces the room is impalpable and inherently riveting. The tangible tension that is constructed with care and craft culminates in an ending that opens new possibilities, laying down in front of the mother-son endless opportunities to experience life.
Read More: Movies Like Room
7. Ex Machina (2015)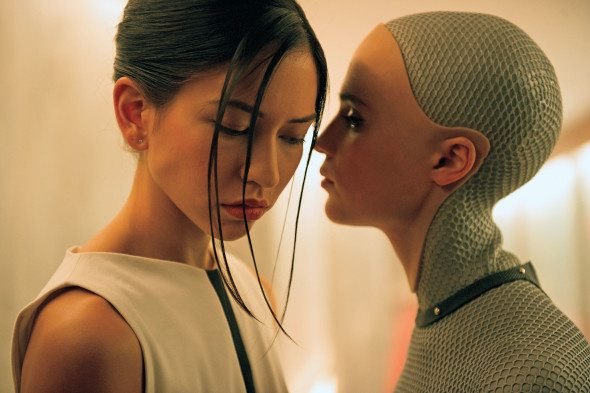 "One day the AIs are going to look back on us the same way we look at fossil skeletons on the plains of Africa". What started as a film exploring artificial intelligence becomes a representative of artificial love or affection instead and Alex Garland has made something that keeps his audience right at the edge of their seats. Be it the philosophical dialogues or Nathan's representation of human behavior, 'Ex Machina' passes on ever occasions by quite a huge margin. The atmosphere is mysterious and Alicia Vikander is the soul of the movie, she outshines everyone here and her character Ava is anything but artificial, rather she makes our protagonist look like an advanced version of "An upright ape living in the dust with crude language and tools, all set for extinction." All the incidents take place inside a futuristic room isolated from the rest of the world surrounded by stunning natural beauty; in a session with Ava, Caleb mentioned that it is nature, the blue sky or a beautiful scenery that differentiates a computer with a man and maybe as a hint we frequently get glimpses of those dazzling landscapes in the middle of the narrative.
Read More: Movies Like Ex Machina
6. Hereditary (2018)
An unsuspecting and grieving mother falls prey to the deviousness of her dead mother and her cult. What follows is exceptionally incredulous and ever so slightly predictable. That is probably the only rue I have with this modern masterpiece. 'Hereditary' is a once in a generation effort that is so unpredictable and spontaneous, it changes moods and desires akin to its frightening lead. The visual tapestry of the movie is fabricated with such inherent and riveting craftsmanship that you bathe in its sheer darkness and evil. The slow, gradual camera movements successfully create tension that you could with a knife. Despite its minimal faults, 'Hereditary' earns its title as one of the years best movies and one of the centuries most unsettling and creepy movies.
5. The Florida Project (2017)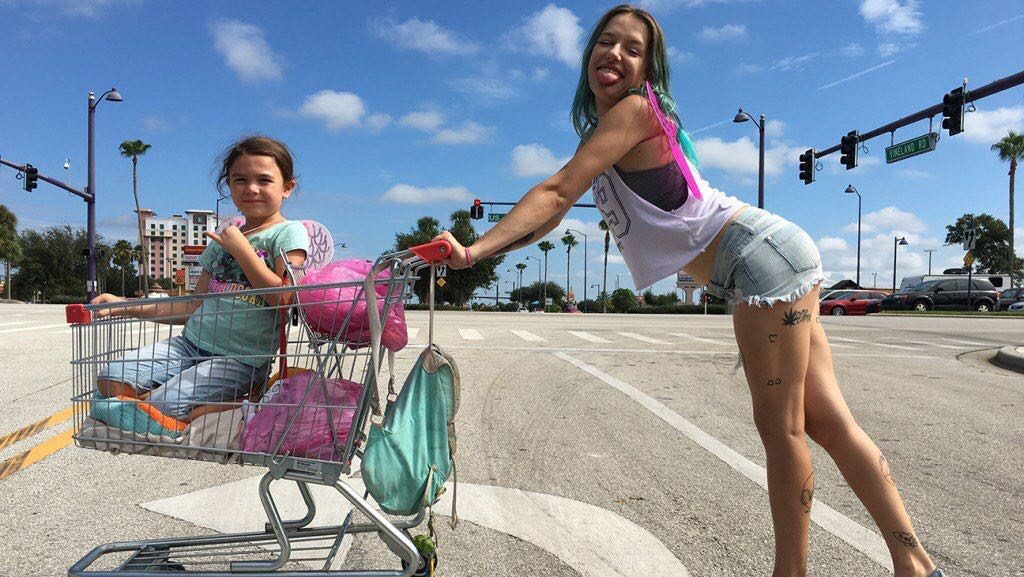 There's something to be said about generosity. It's so rare to come by in life that we have stopped expecting it in film. But there are cinematic creations, like Dafoe's Bobby in Sean Baker's immeasurably human 'The Florida Project' that devoid of any superficial charms is just honestly empathetic. In a sublimely restrained turn, Dafoe accomplishes such a marvelous double-whammy of sincerity and world-weariness that it becomes inconsequential whether there are real-world parallels to his character or if he's just a kind king in Disney movie. 'The Florida Project' offers a colorfully empathetic look at an underrepresented part of the population that proves absorbing even as it raises sobering questions about modern America.
4. First Reformed (2018)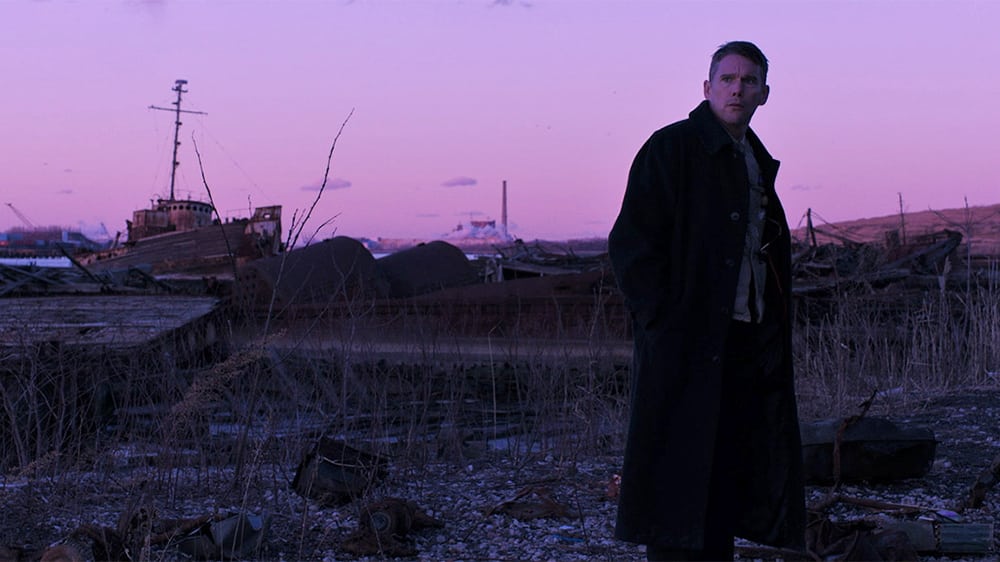 This film about faith, loss, and self-harm is quite dark, intense but slow. Ethan Hawke's subtle portrayal of a reverend, who is fighting to get over his own emotional and spiritual crisis, while trying to help others, is the most interesting aspect of the movie. Schrader's script pits religion, desire, environmental anxieties, and self-destructive tendencies against each other to visceral, cathartic effect. Ethan Hawke fucking rules in this as well. The subject matter of this film is so timely and relevant to our lives. The issues raised here aren't just thrown to the wind, they are developed and the characters bite into them. The film doesn't simply touch upon them and feels full of itself for doing so, it opens them up for discussion and takes them to some really bold places. It's comparison to Bergman's masterful 'Winter Light' is understandable. While Bergman keeps questioning the silence of God, Schrader wonders whether God will forgive us for what we are doing to his creations. Schrader's direction is totally and beautifully aseptic. The shots are mostly static, so carefully chosen that every frame looks perfect. Every moment stands still in its geometric perfection from start to finish.
3. A Ghost Story (2017)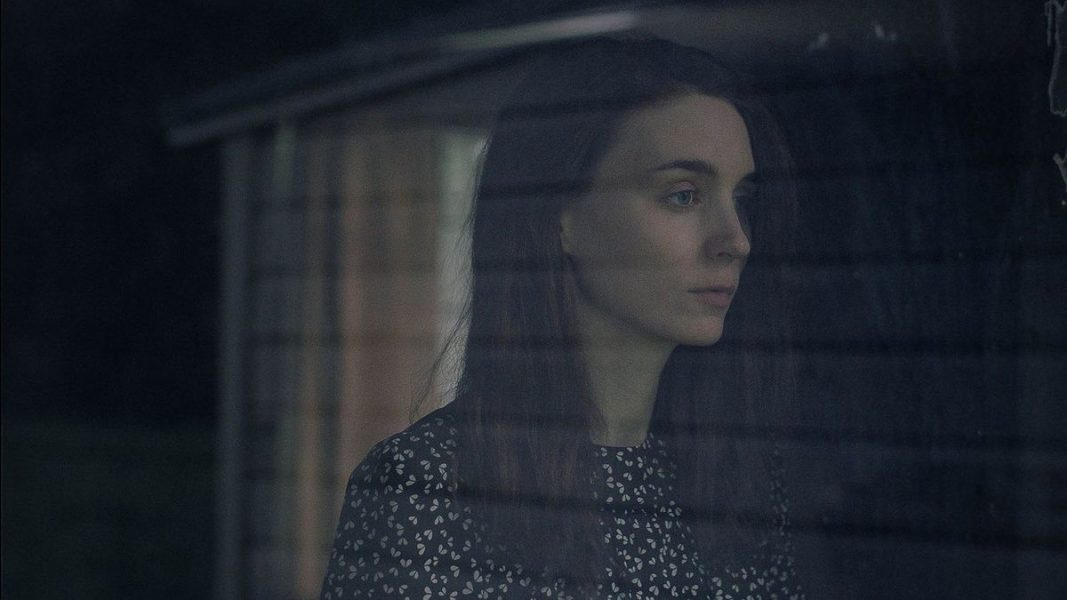 'A Ghost Story' takes on a very simple idea – a ghost learning that he needs to let go – and represents it with so much grace and beauty with such complexity. The use of time as a sunken deep-dwelling feeling having a ghost used as a prisoner is so intriguing and fascinating. A handmade approach to its representation of ghosts and spirits, focusing on their mundane activities. The effects of these activities are monumental and really impressive. It's a movie that you really have to dig into, and it's totally worth it. One of the best experiences I've ever had. IT IS haunting, don't get me wrong. But in whole other different way.
Read More: Best Movies of 2017
2. Lady Bird (2017)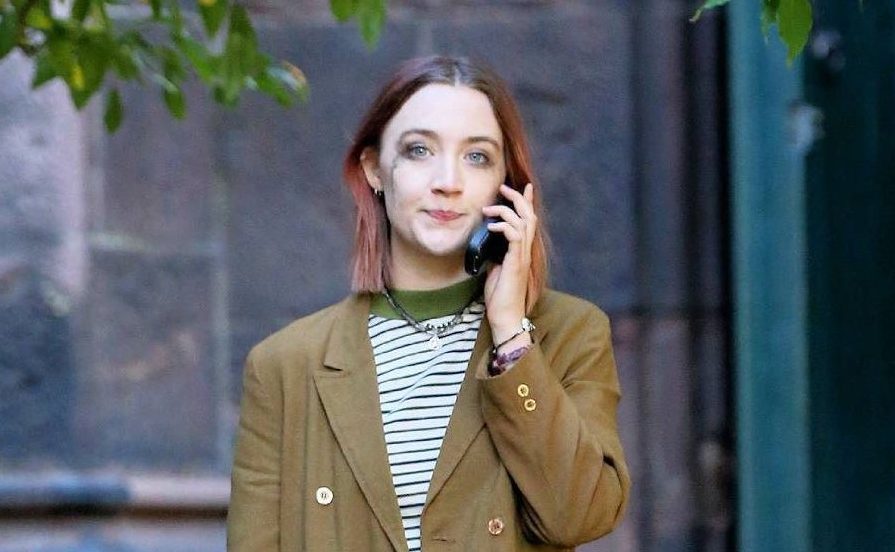 'Lady Bird' became a sensation when it was first screened at the Telluride Film Festival. The unique film, bolstered by some of the best performances of the decade, canvasses the life of a rebellious adolescent, who calls herself "Lady Bird". Few things, though, shine brighter in Greta Gerwig's immeasurably compassionate film than Laurie Metcalf's star. If each frame of this open-hearted, tenderly observant film is oozing with nostalgia, Metcalf's high-headed, considerately stern Marion is perhaps the source of all of it. And as she drives around the airport, the burden of letting go finally hitting her, your heart races with hers, the ache of a loving parent cutting through you, even if, like me, you aren't one yet.
Read More: Movies Like Lady Bird
1. Moonlight (2016)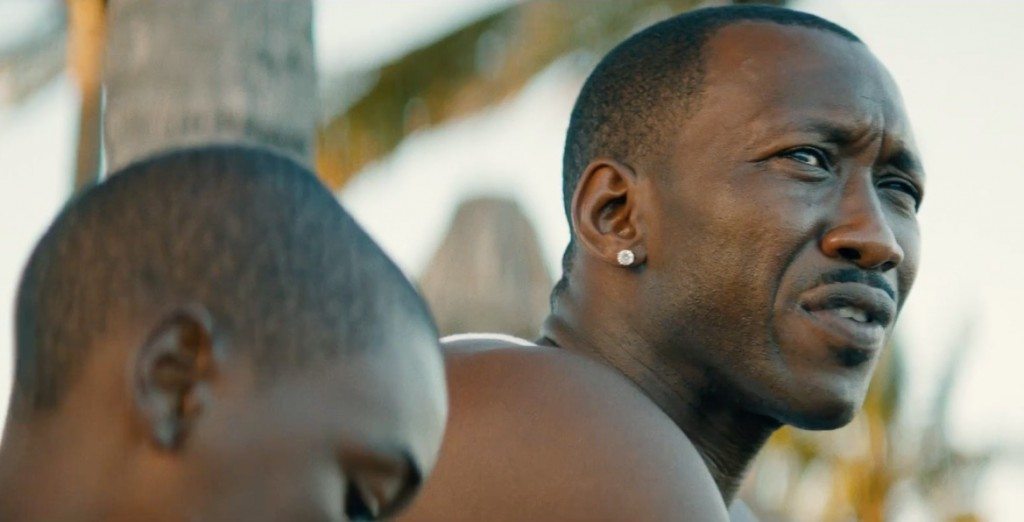 It's during the few moments of calm in Barry Jenkins' film, Moonlight, that all seems clear. The film feels like the sea, which is something that is represented throughout the film very often. One moment, the waves are calm, gently swaying, carefree… but the wind can pick up at any moment, and the waves crash into the rocks, water smashes against the stone and is thrown all around. The scene that comes to mind instantly is, of course, the 'Middle of the World' scene, accompanied by the unforgettable, haunting score by Nicholas Britell. The violin creates a stunningly beautiful harmony, one that goes so perfectly along with one of the few moments of happiness in the entire film. Chiron is taught by Juan how to fight against the waves, how to fight against that crashing, how to fight for himself. It's a beautiful moment, and one wherein we really see Chiron grow.
Moonlight isn't a film that is there to prey on your sympathy, to make you feel guilty, it's a film that exists to show how people are formed, how lives can be changed, what struggles really mean to people, how we admire others, and how much a little moment can mean. The film feels as if it is a memory book, as if an elderly Chiron is reflecting on the most important parts of his part, seeing as we skip out chunks of multiple years in between the moments we are shown. 'Moonlight's stunning moments of vulnerability, coupled with the masterful craft of its stunning cast and its wilful leader, makes it the crown-jewel of A24 films and the centerpiece of a decade of social change and historical monumentalism.
Read More: Movies Like Moonlight