There is no question about the fact that Bollywood has grown leaps and bounds in this century. While 90s was dominated by over-the-top action and romantic movies, 2000s brought a lot of semblance to Bollywood. By 2010, the Hindi film industry was seeing indie film movement gain strong foothold. A similar transition was also seen in the acting. Action heroes — even though they still exist today — dominated the 90s but this century we have seen a variety of actors click. The conventional notion of a 'hero" might actually be vanishing from Bollywood — which is a good thing. All these changes are strongly reflected in the below list of top 10 Bollywood actors of the 21st century.
10. Akshay Kumar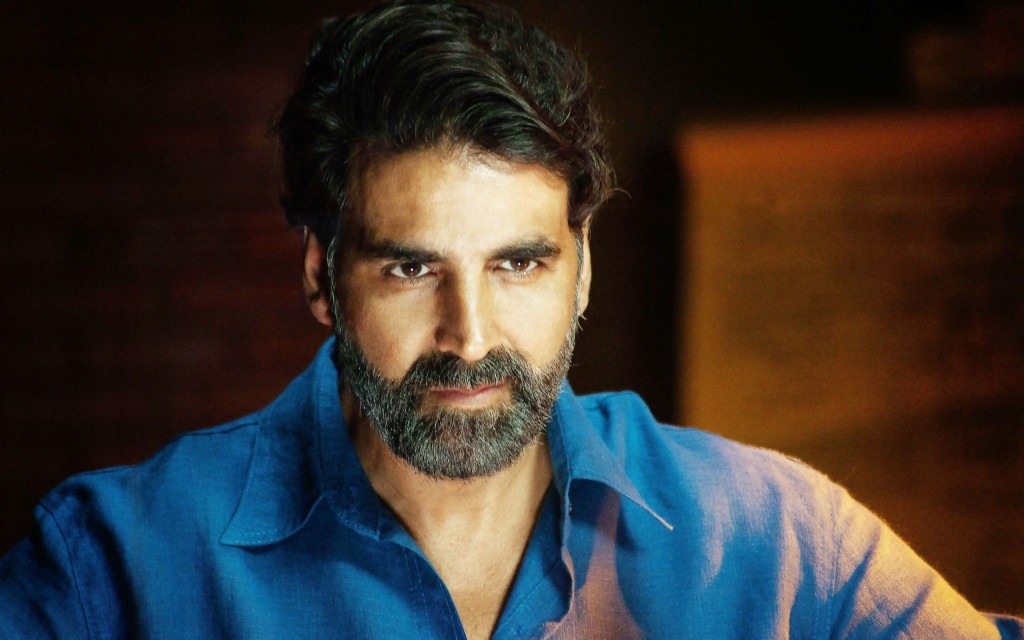 Akshay Kumar is a true example of how hard work and patience can get you to the very top. To be honest, his career in the 90s was not all that smooth sailing. Though he had big hits in the form of his 'Khiladi' films and 'Mohra', he had a huge number of flops in between as well. He was never really considered a competition for the three Khans back then. He once said in an interview that in spite of giving so many flops in a row, the only reason producers kept signing him was because of his discipline and good conduct. And that eventually paid off and how! With 2 hit films, 'Hera Pheri' and 'Dhadkan' at the turn of the century, his career suddenly took off like never before. He was particularly praised for his comic timing in 'Hera Pheri'. He has had huge hits like 'Namastey London', 'Singh is King', 'Rowdy Rathore' since then and has established himself as one of the most bankable stars of Bollywood. Along with commercial success, he has also been critically praised for his performances in movies like 'Special 26', 'Holiday', 'Airlift', 'Rustom', which made a lot of money as well. Akshay Kumar is truly at the best phase of his career right now and from here, he can only go up!
9. Nawazuddin Siddiqui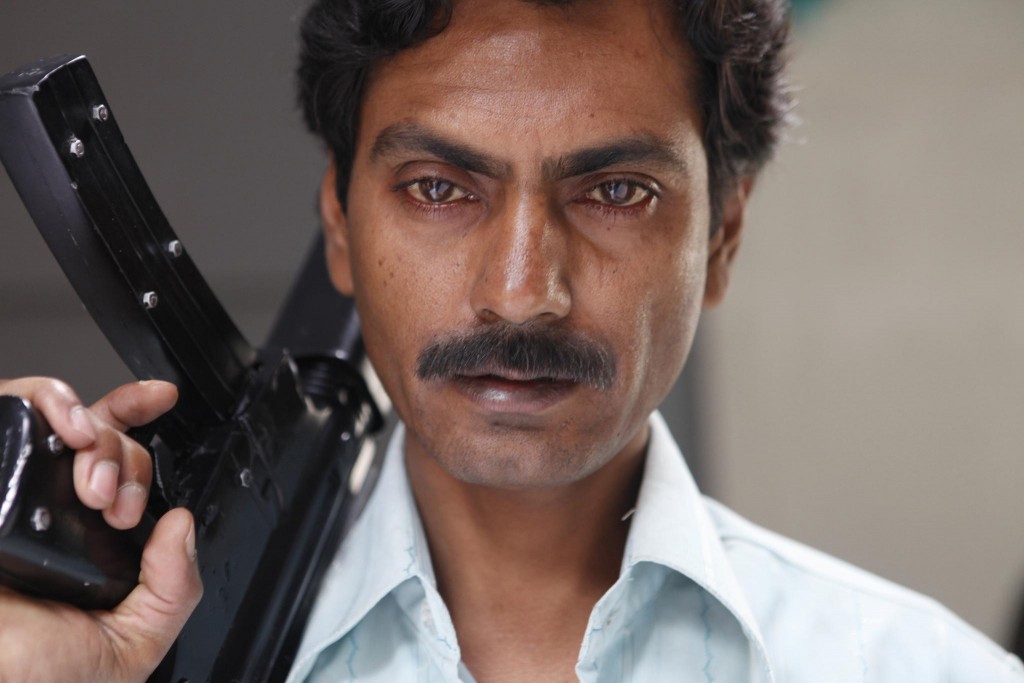 It is hard to imagine that an actor as talented as Nawazuddin Siddiqui had to wait for around ten years for a proper break, after making his debut with a small role in the 1999 film, Sarfarosh. Although he was first noticed in 'Peepli Live'(2010), it was the year 2012 which changed his fortune in Bollywood. As one of the gangsters in Anurag Kashyap's 'Gangs of Wasseypur' series, and as the Intelligence Officer in Sujoy Ghosh's 'Kahaani', Nawazuddin Siddiqui suddenly became the talk of the B-town. He went to win a Special Jury Award in National Film Awards that year for his performances in these films along with 'Talash' and 'Dekh Indian Circus'. In the years that followed, he did more incredible work in films like 'The Lunch Box', 'Badlapur', 'Bajrangi Bhaijan', 'Manjhi-The Mountain Man', 'Te3n' and 'Raman Raghav 2.0'. His unconventional looks and honesty, both on-screen and off-screen have made him popular with the audiences in India, who are finally waking up to good films. Today, he is at a position when his career is being closely looked at by every film critic. Actors like Amitabh Bachchan, Sridevi, Ranbir Kapoor consider him to be the very best of Bollywood! Nawazuddin Siddiqui is definitely the man to watch in the years to come!
8. Hrithik Roshan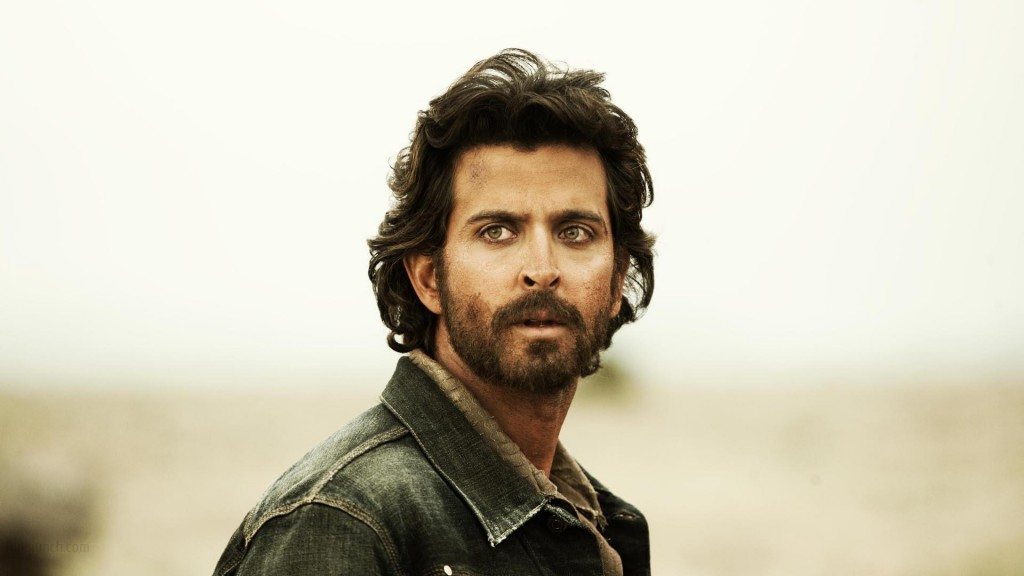 It was the year 2000 when the romantic blockbuster 'Kaho Naa Pyaar Hai' had released and the nation had found its new superstar. There has never been a more phenomenal debut in Bollywood like Hrithik Roshan's. He changed the way a Bollywood male actor looked on screen during that time. Here, was a 'hero' who had the looks of a Greek God, acted well, had an amazing body and danced like a dream. He went on to win the Filmfare Best Debut and Best Actor Awards in the same year. However, with great expectations comes great responsibility. Although his performances in movies like 'Fiza' and 'Mission Kashmir' were appreciated, the films that followed failed to create magic at the box office except for 'Kabhi Khushi Kabhi Gham'. Hrithik has confessed of seeing a magazine cover at that time with his picture on it, written 'Finished'. And then came 'Koi Mil Gaya' and changed everything! Over the years, Hrithik Roshan has become one of the biggest stars of Bollywood with films like 'Krish series', 'Dhoom 2', 'Jodha Akbar', 'Agneepath' and 'Zindegi Na Milegi Dobara'. His performances in movies like 'Koi Mil Gaya', 'Lakshya', 'Guzaarish', 'Jodha Akbar', 'Zindegi Na Milegi Dobara', 'Agneepath' have been praised by critics and audiences alike. He tops every sexiest men poll list and is the recipient of 6 Filmfare Awards, with four being for Best Actor. However, we still believe his best is yet to come!
7. Ranbir Kapoor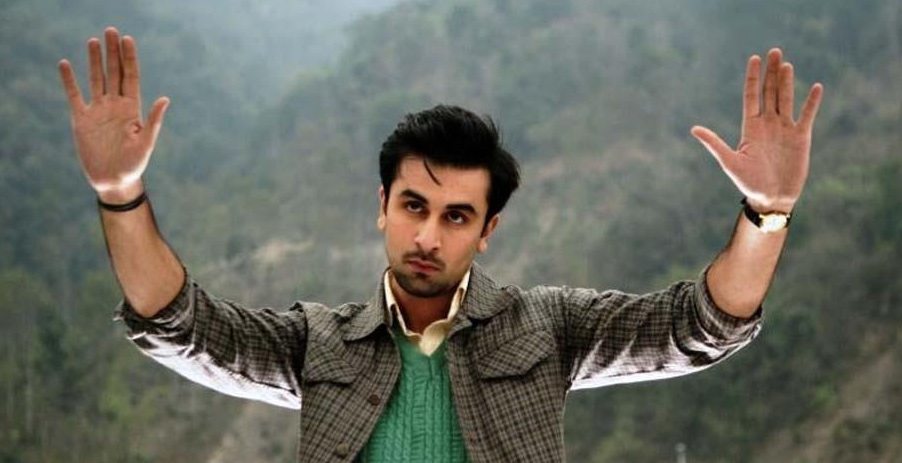 Ranbir Kapoor is the youngest actor to be a part of this list. He has been in Bollywood for just 10 years, but has already proven himself with some top notch performances. Be it as the love stricken singer in 'Rockstar', or as the deaf and mute Barfi in 'Barfi', or as the rich spoilt brat who comes of age in 'Wake Up Sid', Ranbir has played each character with a lot of depth and sincerity. He has surely been one of the most exciting Bollywood actors of the 21st century and his 'Kapoor clan' good looks and appeal have further helped him on his road to stardom. He has already won 5 Filmfare awards, 2 for Best Actor ('Rockstar' and 'Barfi'), 1 for Best Actor (Critics) for 3 films altogether ('Wake Up Sid', 'Ajab Prem ki Gazab Kahani', 'Rocket Singh:Salesman of the Year') and 1 for Best Debut ('Saawariya'). Looking at the way he is going, there are surely going to be many more in future!
6. Manoj Bajpayee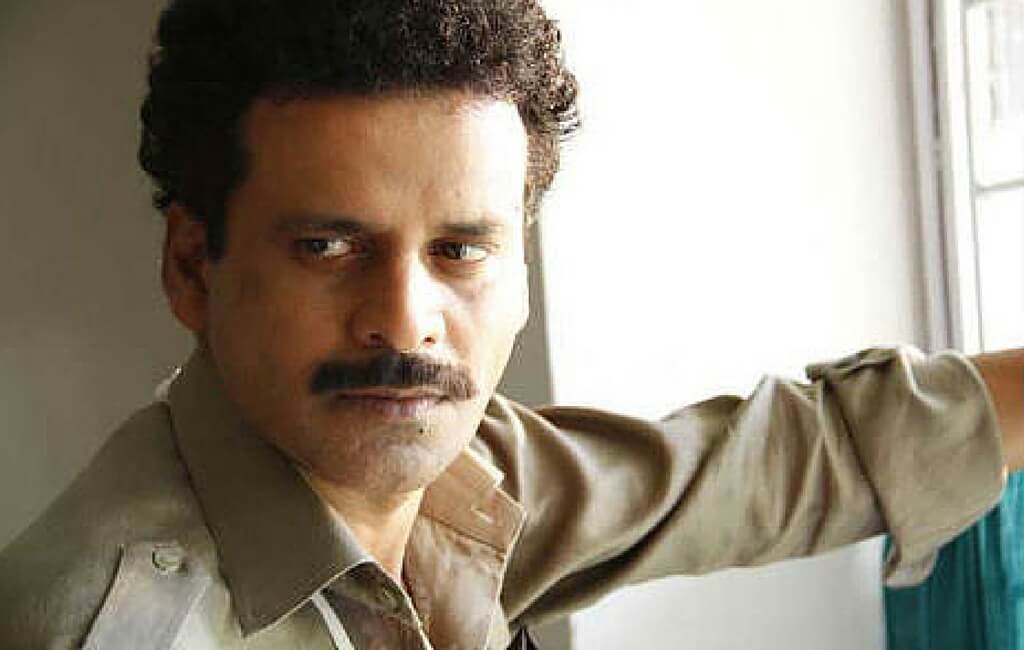 Kay Kay Menon has often said in media how Manoj Bajpayee's portrayal of different roles, especially that of 'Bhiku Matre' in 'Satya' paved the way for art film actors like him and Irfan Khan. And one cannot agree more with him! 'Bhiku Matre' in 'Satya' was the breakthrough role for Manoj Bajpayee and he made it into one of the most hard-hitting performances of the 20th century. It was a clear case of the supporting actor overshadowing the lead actor of the film. Subsequently, his performance in 'Shool' as the police inspector who loses his entire family while fighting against corruption was lauded by the critics as well. Some of his next best performances were in the films 'Aks', 'Road' and 'Pinjar'. In both 'Aks' and 'Road', he played negative roles. His career went through a low phase after this, and it got somewhat revived after 'Rajneeti'. However, it was his performance as the gangster 'Sardar Khan' in 'Gangs of Wasseypur I' which sort of brought him back to the big league. His portrayal of a gay professor fighting for his rights in 'Aligarh' is highly considered to be one of the most moving performances of the 21st century. He is the winner of 2 National Awards and 4 Filmfare Awards.
5. Paresh Rawal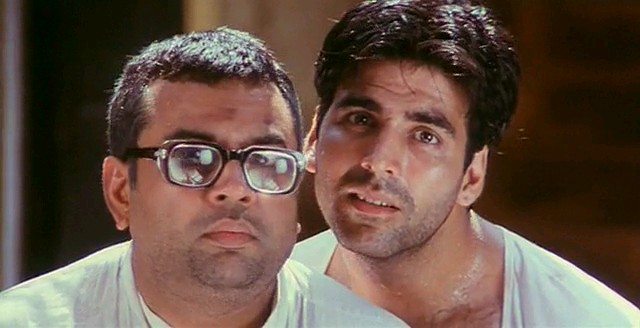 The first time mainstream India took really good notice of Paresh Rawal was when 'Hera Pheri' released back in 2000. Although he was a well known character actor before that, Akshay Kumar and Sunil Shetty were still the bigger commercial stars. However, after the film was over, surprisingly it was Paresh Rawal about whom the people couldn't stop talking. His Marathi accent, dialogue delivery, comic timing, everything was pitch perfect in 'Hera Pheri' and 'Babu Rao Ganpat Rao Apte' became one of the most iconic characters of 21st century. Even before 'Hera Pheri', Paresh Rawal had done some amazing work in films like 'Who Chokri' and 'Sir', where he played negative roles, and also 'Sardar', where he played the role of 'Vallabhbhai Patel'. He is one of those few actors who have done equally good work as villains as well as comedians. Over the years, he has established himself as one of the most respected actors in the industry with his performances in films like 'Andaz Apna Apna', 'Hera Pheri', 'Who Chokri', 'Sir', 'OMG-Oh My God', 'Hulchul', 'Atithi Tum Kab Jaoge?', 'Awaara Paagal Deewana' and many more!
4. Ajay Devgan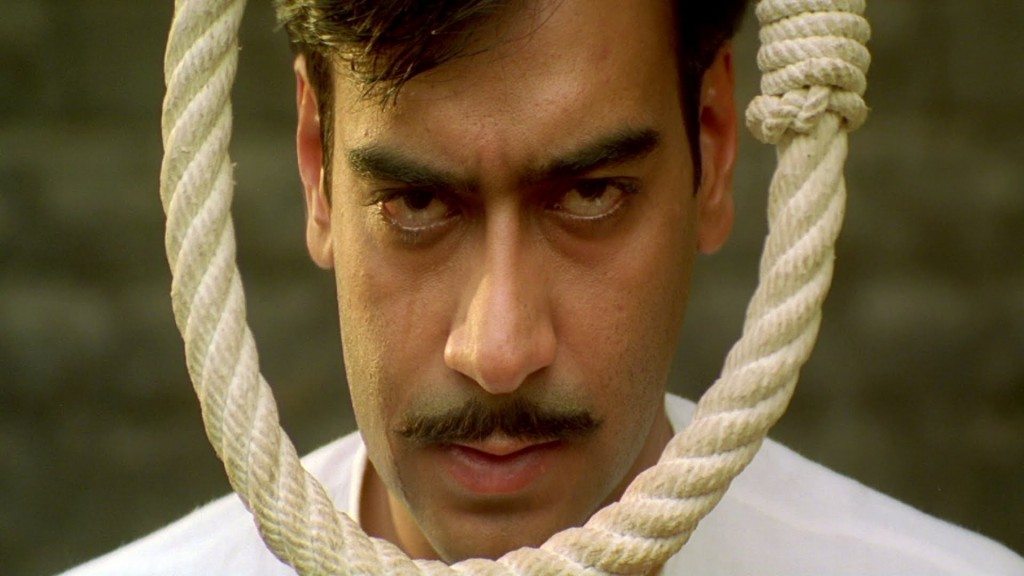 Ajay Devgan entered into our lives with that famous split on the bikes stunt in 'Phool Aur Kaante' in 1991 and went on to win the Filmfare Best Debut of the Year for his performance. After his first film and he being the son of the popular stunt choreographer, Veeru Devgan, people had expected him to become known mostly as an action hero. However, throughout the years, Ajay Devgan has managed to shed that image of his by playing roles from almost every genre. He is one of the few actors in Bollywood who have equal commercially viable as well as critically acclaimed films. His tall dark frame, his expressive eyes make him the best bet for playing roles which require intensity. His performances as the son who discovers truths about his childhood in 'Zakhm', as the husband who tries to unite his wife with her lover in 'Hum Dil De Chuke Sanam', as the gangster leader in Company and as the freedom fighter, 'Bhagat Singh' in 'The Legend of Bhagat Singh' are considered to be some of his best work. His biggest commercial successes include The Singham series and The 'Golmaal' series. He has won 2 National Awards as well as 4 Filmfare awards. Unlike many actors of Bollywood, he has never had a really bad phase and has been consistent right from the 90s and we hope that it stays this way in the future as well!
3. Shahrukh Khan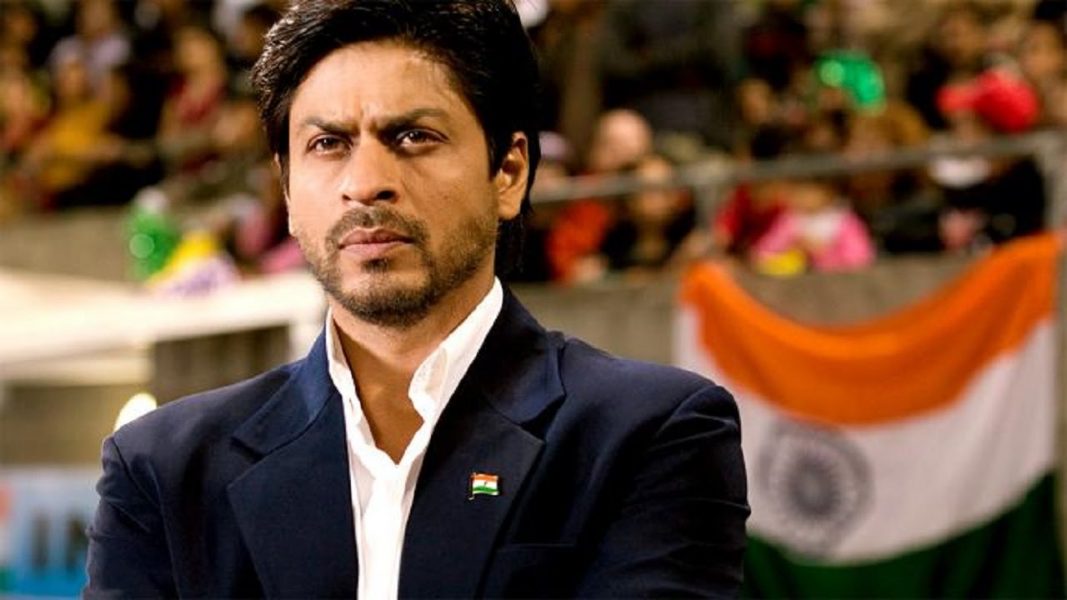 On once being asked by Karan Johar in an interview that in spite of not being the conventionally good looking hero, how he became such a success story, Shahrukh Khan had said that there are two kinds of stars, one whom the people aspire to be and the other is with whom they can relate and can identify with and he fell in the latter category. Well, looking at his journey in Bollywood and his subsequent superstardom, what he said actually seems very true. Coming from a middle class family and having lost his parents early in life, Shahrukh went on to become the biggest star of Bollywood in the 1990s and comparisons with yesteryear greats Dilip Kumar and Amitabh Bachchan were not too far from pouring in. While 'Dilwale Dulhania Le Jayenge', 'Kuch Kuch Hota Hai' and 'Dil Toh Pagal Hai' were some of his biggest romance hits, he proved he can do more with films like 'Baazigar', 'Darr', 'Dil Se' and 'Kabhi Haan Kabhi Naa'. From an anti-hero in 'Baazigaar' and 'Darr', to becoming the romance king of the nation, Shahrukh Khan surely was doing something right! Films like 'Chak De India' and 'Swades', which are considered to be two of his finest performances, further cemented his position as an actor of great caliber in the 2000s. His characteristic wit, infectious charm and the ability to romance like a prince on-screen have made him one of the most loved actors of Hindi Cinema ever. He is the winner of 14 Filmfare Awards, out of which 8 are best for Best Actor (Maximum for an actor, tied with Dilip Kumar).
2. Irfan Khan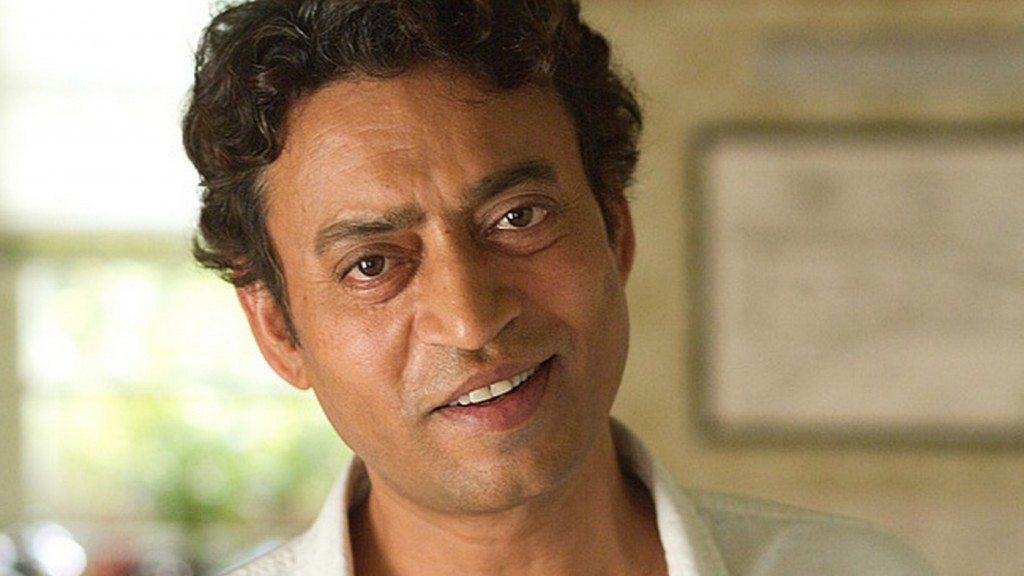 Irfan Khan is highly considered to be the best non-commercial actor of the current era. Having worked in a number of television serials and done smaller roles in films, Irfan Khan's breakthrough role in Bollywood came in the 2003 film, 'Haasil'. Although the film didn't do well commercially, Irfan went on to win the Filmfare Best Actor in a Negative Role Award for his outstanding performance as the loud-mouthed and impetuous 'Ranvijay Singh'. He was next praised for his funny and likable act in the film 'Life in a.. Metro', for which he won the Filmfare Best Supporting Actor Award. His Indo-American film, 'The Namesake' also got rave reviews from the critics the same year. However, the two films of Irfan Khan, which brought him another level of respect as an actor altogether, are undoubtedly 'The Lunch Box' and 'Paan Singh Tomar'. While the former won the prestigious Grand Rail d'Or at the International Critics' Week at the Cannes Film Festival, 2013, along with him winning the Asian Film Award for Best Actor, the latter got Irfan his first National Award as Best Actor (2012) He also won another Best Actor Award in the year 2015, at the Indian Film Festival of Melbourne for his role in the film, 'Piku'. Along with various milestones in his Hindi film career, he has also acted in International films like 'Jurassic World', 'Life of Pi', 'New York, I love You' and 'The Amazing Spider-Man'.
1. Aamir Khan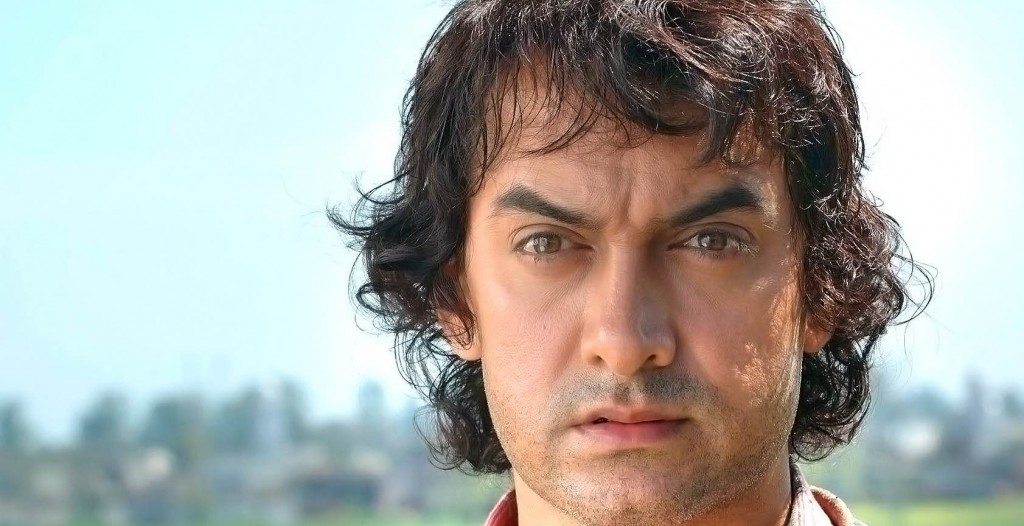 Aamir Khan is the modern day actor who has been credited with merging the commercial and parallel cinema in Bollywood. If you look at his career right from the start, apart from the initial few flops after the hugely successful 'Qayamat Se Qayamat Tak', he has always done movies which were different from what his contemporaries were doing and those films have actually worked with the audiences as well. He was the original chocolate boy of Bollywood with an amazingly cute face, but that never really became an obstruction with him doing any kind of role. Be it the carefree 'Sanjay Lal' of 'Jo Jeeta Wohi Sikandar' or the pedestrian 'Munna' of 'Rangeela' or the gutsy Police Officer in 'Sarfarosh', Aamir was way ahead of all the other stars of that time in choosing his projects. He was also the only star actor in that era who was doing fewer films at a time, giving his all to every performance. With the advent of the new millennium, Aamir has become the biggest name in Bollywood with films like 'Lagaan', 'Dil Chahta Hai', 'Rang De Basanti', '3 Idiots', 'PK' and 'Dangal' and no one comes even close to his dominance! Aamir is a great actor, but I would say, he is an even bigger cinematic genius for the kind of films he has chosen, believed in and more importantly, for making the audiences and critics believe in them too! He is the winner of 4 National Awards (3 as producer and one special mention) and 8 Filmfare Awards (5 for acting, although he doesn't believe in them anymore and has stopped accepting them).
Read More: Best Hindi Comedy Movies