It doesn't take a Bollywood trade pundit, analyst or insider to ratify the condition of Bollywood films in the 90s: the lackluster scripts, recycled stories and songs, and masala potboilers galore are a testament to that. If there is one era in Bollywood that can somehow be held accountable for the atrocities inflicted upon us year after year, even today, in the name of 'Blockbusters' solely sailing upon big names, it is the 90s. Yes, it might have originated in the 80s, but it reached a fever pitch in the final decade of the 20th century. However, as entropy in the universe goes, everything must reset after reaching a nauseating high, and if recent trends indicate anything, this may already be working.
Why do I start on such a pessimistic note, you may ask? It is to highlight as to why this series of articles was warranted. It is to appreciate efforts of a select few filmmakers who either stood their ground and were not swayed by the wave of commercial cinema that had swept over Bollywood, or found a succinct balance between displaying their art and even making good money out of it.
As I have highlighted in a previous series of articles, these did serve as beacons of hope in a time otherwise marred by stagnation in content. It is these beacons that this series of articles attempts to bring to fore, for the informed public to read, and either get enlightened and update their watchlists, or to simply dowse in a healthy dose of 90s nostalgia. The list may include some movies previously unheard of by the masses, and may have skipped over fan favourite blockbusters. In that, I urge you to keep an open mind, and rather than getting enraged, give the other ones a try. You won't be disappointed. That being said, here is the list of top movies of 1995.
8. Baazi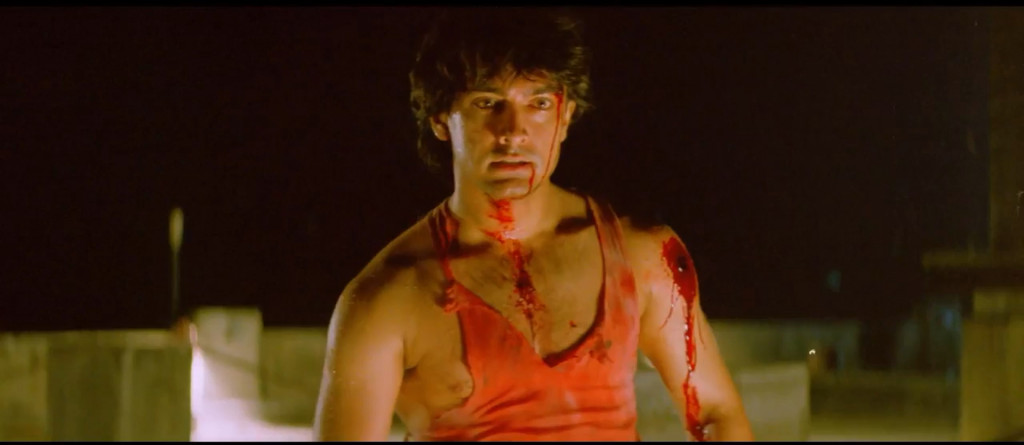 Imagine the much superior 'Sarfarosh' watered down in content and technical craft, but with the same zealous and steely Aamir Khan. Infact, this movie proved to be testing ground for Aamir's casting in 'Sarfarosh', convincing the producers and director that Aamir would be able to do justice to the role of a headstrong cop. Who woulda thought! Coming back to the film under discussion, 'Baazi' is standard cop vs. system fare, only a notch higher owing to Aamir's credible act and Ashutosh Gowariker's direction, although I am glad this is not the kind of films Gowariker later chose to do.
A word to the wise, the whole portion of the film which has Aamir crossdressing to infiltrate and extract information is completely ridiculous, and brings down an otherwise potentially taut film. However, other than that, it is pretty watchable. Well, almost.
7. Hum Dono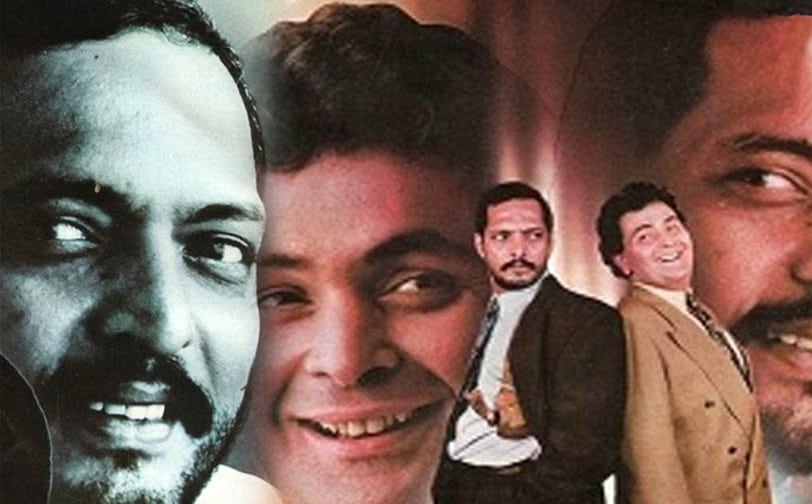 If you ask me one reason to watch this film, which, unfortunately, would be the only one I have, is because of Nana Patekar and Rishi Kapoor's frankly amusing performances, and the unlikely chemistry they develop over the course of the film. Still, this film finds a mention on this list, because it would seem like a Triton among minnows, and boy, was 1995 a year of minnows in Bollywood's case.
The film is reportedly inspired from 'Plains, Trains and Automobiles' with a little bit of Hoffman-Cruise starrer 'Rain Man' thrown in, and while the resultant is unoriginal, the film is consistently light hearted and intermittently humorous to keep the reel spinning, all because of its leading men. Other than that, it's a pass.
6. Ram Jaane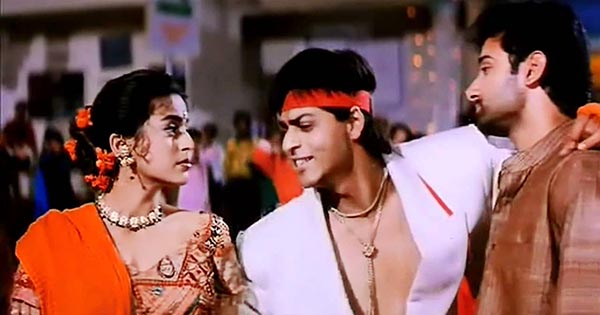 'Ram Jaane' is a turbulent ride from start to beginning, and battles with a lot of potentially great moments coming its way. Unfortunately, a lot of them end up getting smothered, and the ones that do work are all owed to Shahrukh Khan's manic turn as the titular character. Khan seems to have mastered the layered bad guy portrayal following 'Baazigar' and 'Darr', and ably carries the film on his shoulders, also faltering on a rare occasion or two when he chooses to give in for a touch of the (over)dramatic. Juhi Chawla and Vivek Mushran are good too in their respective roles.
If you are willing to, like me, you will end up seeing a lot of potential in the story, but when have exceeded expectations borne good for anyone? As a result, you do turn out relatively disappointed with the film, but given the others that released this year, 'Ram Jaane' seems like a success story.
5. Akele Hum Akele Tum
Certain scenes in Mansoor Khan's 'Akele Hum Akele Tum' are directly lifted and enacted from the '79 Hollywood classic, which adds it to the laboriously long list of Hollywood movies Bollywood ripped off in the 90s and is frankly, frustrating. However, along with a few other films mentioned in this series of articles, this film too is easy to forgive for its inspired nature, and that is primarily because the added Bollywood touch ends up working in favour of the film.
Aamir Khan and Manisha Koirala are great as the struggling parents fighting for their son's custody, but the son, played by Adit Rizvi is an absolute scene stealer. Along with a hummable tune or two (also rip-offs), this is one remake that doesn't hurt.
Read More: Bollywood Movies 1997