The year 2000 at the turn of the century and the millennium heralded a new era in Bollywood films that signified that Bollywood was mayhaps finally ready to break free of the 90s plague. While remnants of that form of cinema crept into the new decade, and some of them still survive, the first decade of the 21st century has seen the rise of a number of new, exciting filmmakers, confident of their craft, and the second decade that we dwell in currently, has seen the boundaries separating commercially successful and art house cinema being brought closer from the ridge they earlier found themselves to be apart.
The gradual shift towards a very positive and welcome change undoubtedly began with this year, wherein, similar to the 90s decade, we saw commercial winners with high entertainment values and a re-emergent parallel cinema, all of them being good films foremost. Setting foot on a positive note, following is a list of the top Hindi films of the year 2000, an amalgamation of classic, fan favorites and lesser heard about festival babies.
11. Jungle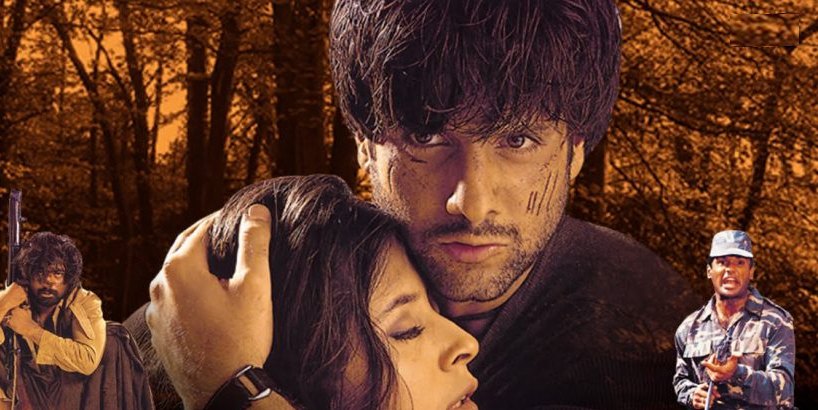 'Jungle' is a film that excels more in the technical departments than it does in the storytelling one, and that is reason enough to give it a try. The background score and cinematography, in particular, are worth commending. The racy score and the shaky, handheld camera movements add to the tension building that helps the film progress in a favorable direction.
Performance wise, Suniel Shetty and Fardeen Khan are passable in their respective roles and Urmila Matondkar has precious little to display her acting chops. However, RGV here seems completely in control of the film, not one frame out of place, and that makes 'Jungle' a remarkable, if not a definitive addition to his portfolio of good films.
10. Josh

If you are a 90s kid, you have to admit 'Josh' was your local Bollywood fix for all the filmy 'coolness'. Affecting youngsters and teens alike, the 'Josh' mania was a wave, if not a flood, that had a hold over the semi-urban audiences. On merit basis, yes, the film admittedly has some problems with the narrative, but Goa's quaint surroundings that serve as an altogether new character in every film they appear, the new gang dynamic that the film cashed on, Shahrukh's refreshing turn after a string of purely romantic films, his sibling chemistry with Aishwarya, and some hummable tunes and well filmed action sequences make up for the most part of it.
The climax is a bit contrived though, and the film also suffers from the bipolar Bollywood syndrome post interval, wherein the proceedings get increasingly melancholic in contrast with the comedic and breezy ones pre-interval.
9. Fiza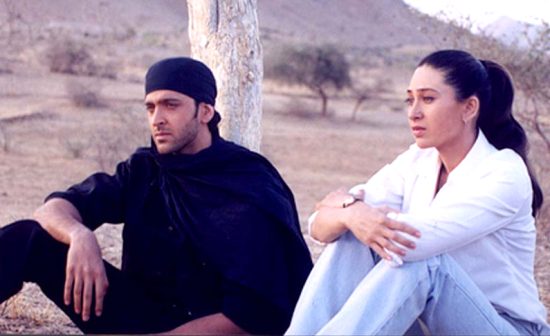 'Fiza' is the story of a sister's resilience and resolve to find her brother who went missing in the Bombay riots of '93. To be honest, it is not the best film shedding light on the horrors of the communal riots. To be fair, it isn't the worst either. Karishma Kapoor's performance is fine throughout, so is Jaya Bachchan's who adds much-needed gravitas to the proceedings from a mother's perspective.
The find here is Hrithik Roshan, who found himself standing in completely different shoes following the overnight success of 'Kaho Naa.. Pyaar Hai' does not disappoint, especially in the final scene of the film, where he is required to do some heavy lifting with Kapoor. Khaled Mohammed intended this film to be an 'arthouse' production, but due to big names involved, the production company steered towards commercialization of the film by adding more songs, some dramatic moments and extra scenes with a now superstar Roshan. That doesn't hurt per se, but you wonder if the film would have been better without those.
8. Astitva
'Astitva' is in the same vein as the other movies dealing with issues of gender equality and women empowerment released in the year, but addresses issues closer home, ones that remain shut off and guarded behind closed doors. In that sense, it remarkably doesn't go for an overkill, while the drama bits are effective all the same and very well-acted.
'Astitva', aptly titled and translating to identity, is the story of a regular housewife who ends up having an affair with her music teacher, her secret being revealed only later when she inherits his fortune upon his death, much to the puzzlement of her family. In the proceedings that follow, Aditi's (played by Tabu) infidelity is questioned in a different light, and that is the most interesting bit of the film. Yes, some of the ideas it presents could have been depicted in a more responsible way, but for what it is, it addresses important questions on male chauvinism that remain commonplace till date.
7. Mission Kashmir
Following 'Fiza', 'Mission Kashmir' is the film that convinced the Indian audience against dismissing Hrithik Roshan as a one hit wonder. Directed by Vidhu Vinod Chopra, one comes to expect a technically sound film dealing with a sensitive story, and that it is. The plot showcases the journey of a young boy Altaaf, who is taken under the wing of a police chief responsible for his parents' deaths in a police operation. Upon learning the truth, Altaaf sets out for revenge and turns to insurgency.
'Mission Kashmir' may not encapsulate the turbulence in the Kashmir valley as well as, say 'Haider' did, it still does a pretty good job. It's still more dramatic than hard hitting, but that gives since the plot is of a personal nature. Roshan's performance and his chemistry with Preity Zinta, and some big players including Sanjay Dutt, Jackie Shroff and Sonali Kulkarni are definite highlights. Another highlight of the film is its music composed by Shankar-Ehsaan-Loy, complete with the unmissable Kashmiri touch.
6. Pukar
Before beginning to write about the film, let me take a moment to commend this film's music composed by A.R. Rehman, and at this point in time, it shouldn't even be a surprise. It is baffling to me how each album he did in the 90s-early 2000s consists of a top-notch all-hit sequence of songs, famous and remembered to the T even eighteen years later. Coming to the film, 'Pukar' is not a perfect one, albeit it does cater to a niche audience looking to more from their movies.
Directed by Rajkumar Santoshi, this could have been a classic romantic thriller, but falls prey to a dramatic charade or two, and a long running time that becomes more evident in the second half. 'Pukar' sees Madhuri Dixit and Anil Kapoor in top form, and the films benefits from their performances immensely. Precisely so, 'Pukar' works mainly as a combination of many factors, and apart from the performances and the music, just a little more in all the other departments could have made it one for the ages. Still, for what it is, the film remains a solid watch on the national integration front.
Read More: Bollywood Movies 1999