The year 2008 was when Bollywood filmmakers dabbled in a lot of genres and brought out stories that struck a chord with the audiences. From musicals to controversial topics and satires to breezy rom-coms, 2008 churned out a great deal of different Hindi movies at the box office and most of them went on to become money spinners. Not only did the year 2008 send the cash registers ringing in all parts of the world but it also kept cinephiles entertained all throughout the year. Here's a list of top Hindi movies that came out in the year 2008.
15. Dostana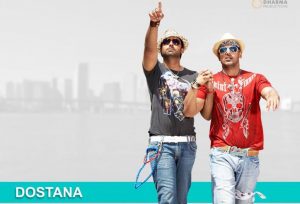 Directed by Tarun Mansukhani, the film took a dig at gay relationships in a funny way. It was the story of two desi Miami men, Abhishek Bachchan and John Abraham, who run into each other on several occasions and end up playing lovers to rent a flat belonging to a feisty working woman, Priyanka Chopra. The movie takes a sudden turn when they, still pretending to be gay partners, fall for the girl and one of the boy's mom shows up to reprimand him. 'Dostana' did good business in India and became a huge hit in the overseas market.
14. Race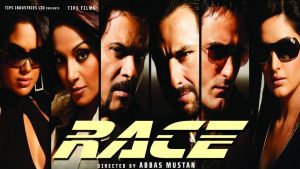 This Abbas-Mustan thriller, starring a long list of actors – Saif Ali Khan, Anil Kapoor, Akshaye Khanna, Bipasha Basu, Katrina Kaif and Sameera Reddy – was a complete entertainer. It had all the trappings of a movie expected from the masters of suspense and the Burmawalla duo did not disappoint fans. Their movie told the tale of two half-brothers, who eye each other's bequest left by the father, secretly hoping to double-cross and subsequently eliminate the other to have all the money for himself. The suspense thriller managed to keep the viewers glued to the screen.
13. Jannat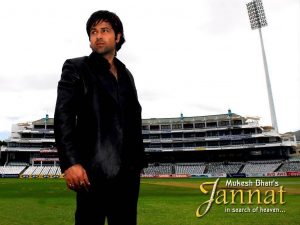 A film from the Bhatt stables, 'Jannat' was a take on taboo topics of illegal betting and bookies involved in the game of international cricket. Starring Emraan Hashmi and newbie Sonal Chauhan in the lead, the movie from Vishesh Banners, had some soulful songs to boast of and it did justice to the burning controversial topic. With some picturesque locales to soothe the senses, 'Jannat' became a hit and grossed millions at the world box office.
12. Welcome To Sajjanpur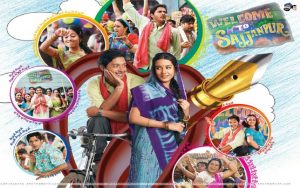 Seasoned filmmaker Shyam Benegal, known for making films on hard-hitting subjects, came back with a light family entertainer with an ensemble cast in tow. 'Welcome To Sajjanpur' depicted the idyllic life of people in a small village, where an unemployed youth, aspiring to be a novelist, earns a living by writing letters for his village people. Soon he realizes that his letters and meetings with people have the positive effect of changing their lives. The comedy movie bordered on satire, but it was successful in luring audiences to movie theatres for quite a while.
11. Rab Ne Bana Di Jodi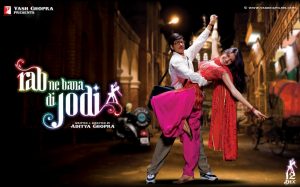 When a girl's husband-to-be dumps her on the wedding day, her father forces her to tie the knot to a simpleton to save them from humiliation. While the girl had hoped for a flamboyant life partner, all she had was a dull government employee, trying very hard to make their marriage work. The Shah Rukh Khan-starrer directed by Aditya Chopra, launched Anushka Sharma in Bollywood and the spirited youngster, with her easy acting secured a top place in the film industry.
Read More: Hindi Movies 2010