While we live our mundane lives typing on the work desks, a heist film always elevates the spirit with an adrenaline rushing story. It is common knowledge that Hollywood has made several great movies in this genre and can brag of classics like 'The Italian Job' (1969), 'Reservoir Dogs' (1992), 'Heat' (1995) and many more. Bollywood still has a long way to go before it can master this genre. Here is the list of top Bollywood movies about heist and bank robberies which grabbed the attention of audiences and critics.
12. Bluffmaster! (2005)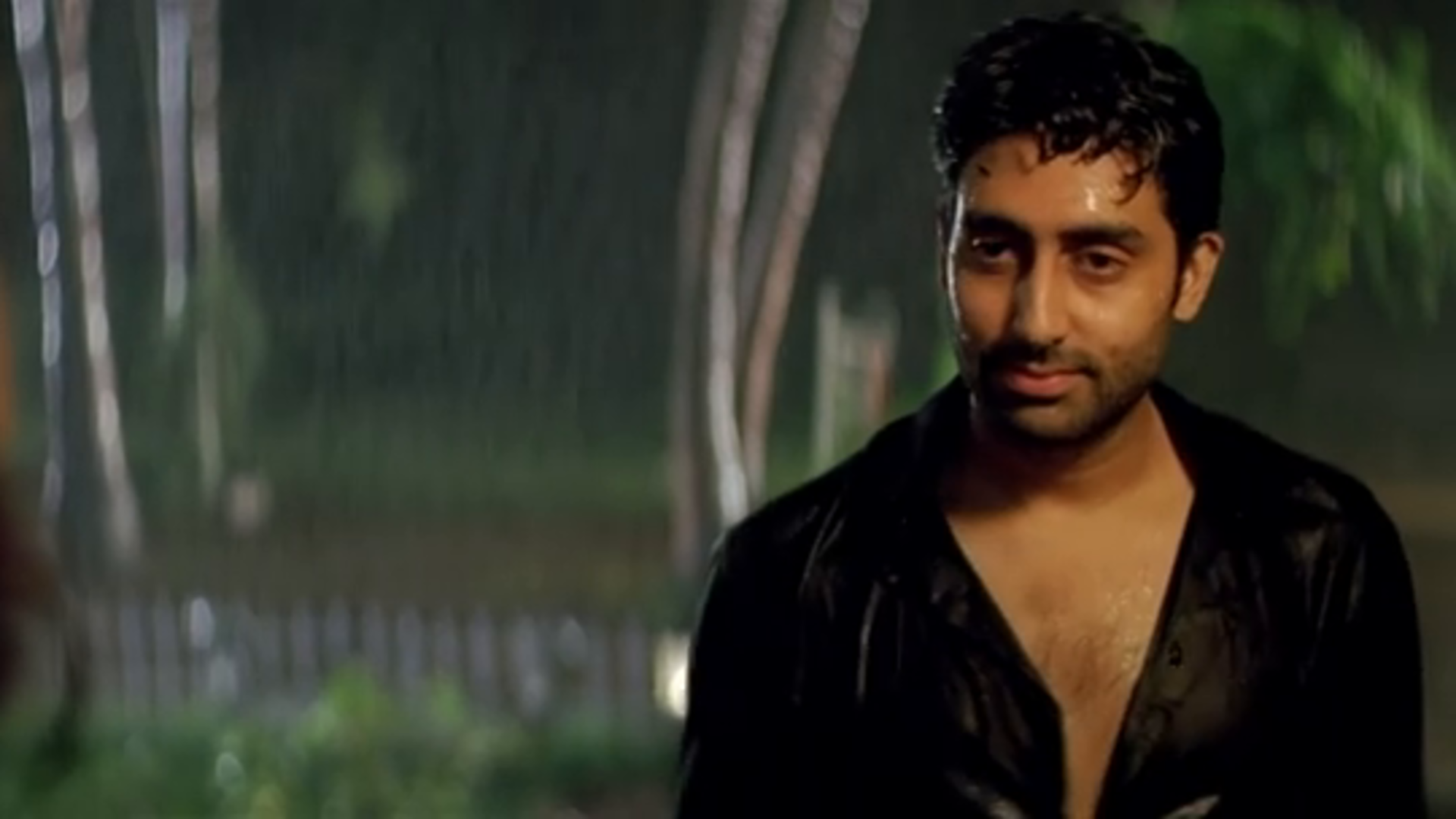 Helmed by Rohan Sippy, 'Bluffmaster!' is a 2005 film starring Abhishek Bachchan, Priyanka Chopra and Ritesh Deshmukh. Roy Kapoor (Bachchan), a conman is dumped by Simi (Chopra) after the truth is blown-off. His life takes a further leap down the spiral-hole when Roy is diagnosed by tumour and just has three months to live. To amend his wrong-doings, Roy chooses to help an amateur conman Dittu played by Deshmukh to dupe a mobster who hurt Dittu's family. The film is not the most powerful and inspiring as other heist films, but manages to hold audience's interest due to its clever plot that's inspired by Hollywood movie 'Game'.
11. Don 2 (2011)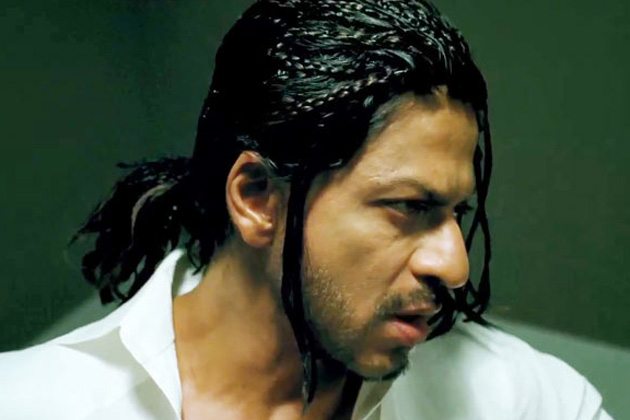 A sequel to Farhan Akhtar's 'Don' (2006), the film deals with the titular character's grand life and exploits 5 years after the first film. Unlike its predecessor, 'Don 2' chooses to opt for a different storyline. While the 2006 film was a remake of the Amitabh Bachchan starrer 'Don' (1978), the sequel does not belong to the stylized "mafia" genre but opts for the "heist" genre. In the film, Don played by Shah Rukh Khan arranges a bank robbery along with cohorts which due to several betrayals changes into a rescue mission. Like Akhtar's first outing, the follow-up is brimming with twists and turns and manages to keep the audience guessing and wondering what would happen next. Shankar–Ehsaan–Loy's music provides a contemporary touch and just elevates Khan's character's stature as the ultimate king-pin. The cast did very well in portraying the contradicting personalities and were praised for their performances.
10. Kaante (2002)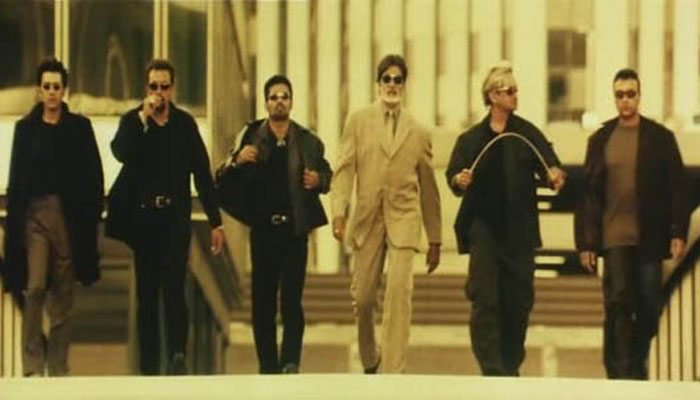 A remake of the classic 'Reservoir Dogs' (1992), 'Kaante' (2002) has an ensemble cast of Amitabh Bachchan, Sanjay Dutt, Sunil Shetty, Mahesh Manjrekar, Kumar Gaurav and Lucky Ali. The film as narrated by Lucky Ali's character, Mak is about a bank robbery gone wrong. Holding an 83 % rating on Rotten Tomatoes, 'Kaante' is a film full of action and wonderful acting. The film was a success at the box office and although it garnered several negative criticisms due to its screenplay, 'Kaante' has risen to be one of the best Bollywood heist films.
9. Dhoom 2 (2006)
The coolest "chor" in the world, Aryan or A played by Hrithik Roshan is on a mission to steal rare and precious souvenirs and cast an "A" on the world map. Abhishek Bachchan and Uday Chopra reprise their roles as cops on the hunt. A sequel to the hit film 'Dhoom' (2004), what makes this film so unique as compared to the other Bollywood heist films is that its technologically advanced robber. The film is full of action packed sequences with creatively designed robberies. Hrithik Roshan's portrayal of the enigmatic thief has been considered as one of his best performances till date. The film was a huge success and is one of the top grossing Bollywood films of all time. Also, who can forget Roshan's slick dance moves?
7. Shalimar (1978)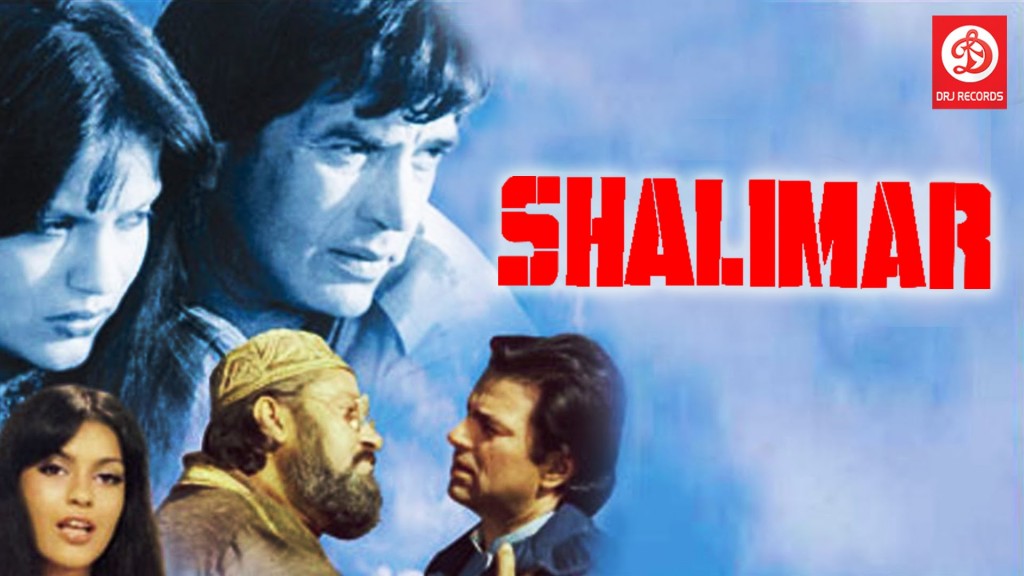 When 'Shalimar' released in 1978, not may cared for it. However, through the passage of time, the Krishna Shah directed movie has attained a cult status. A film ahead of its time, 'Shalimar' introduces us to a character named Sir John Locksley played by Rex Harrison who invites thieves from all over the world and places them with a challenge to steal a precious ruby called "Shalimar". He adds an incentive by naming the first thief who would be efficacious as his successor. Starring Dharmendra, Zeenat Aman, Rex Harrison and Shammi Kapoor, the film has garnered immense praise for its different subject material and is now considered to be one of the best robbery films in India. One of the underrated robbery movies made in Bollywood.
6. Bunty Aur Babli (2005)
Starring Abhishek Bachchan, Rani Mukherji and Amitabh Bachchan, 'Bunty Aur Babli' (2005) is a tale of two felons played by junior Bachchan and Mukherji who go around India conning people. When JCP Dashrath Singh enacted by Amitabh Bachchan is given the task of nabbing the titular characters, they come face to face with someone as clever as them. Due to its storyline, 'Bunty Aur Babli' has drawn comparisons with American classic 'Bonnie and Clyde' (1967). The film is cleverly written and is heightened by exceptional performances from its lead cast.
5. Dhoom (2004)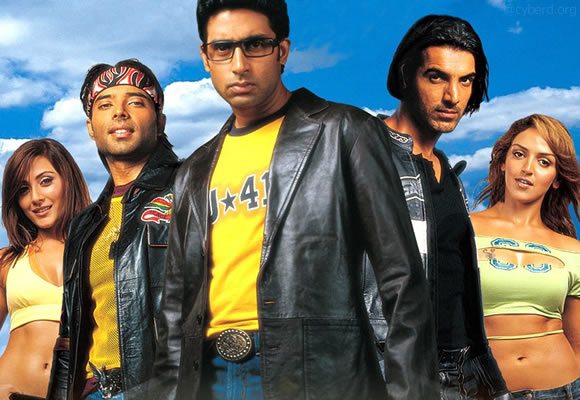 The first instalment of the ever-popular 'Dhoom' franchise, the Sanjay Gadhvi directed film was a first-of-its-kind. 'Dhoom' is a fast-paced adrenaline-rushing movie which is about the cat and mouse chase between a rogue bike gang and a righteous cop. 'Dhoom' was an instant favourite among the viewers because of its cool bike chase scenes. The intense rivalry between the slick gang leader Kabir (John Abraham) and the terrifying bespectacled ACP Jai Dixit (Abhishek Bachchan), the bromance betwenn Dixit and Ali (Uday Chopra) and the comical scenes of Rimi Sen's Bengali Sweety Dixit all added to the fun.
5. Special 26 (2013)
A period heist crime thriller, 'Special 26' (2013) is directed by Neeraj Pandey. The multi-starrer is inspired by the 1987 Opera House heist, where a con-group impersonating CBI officers executed a fake income tax raid on a jeweller on Mumbai. Regarded as one of the best films of 2013, the film boasts of critically appreciated performances by its lead cast and gripping storytelling with twists until the very end.
4. Aankhen (2002)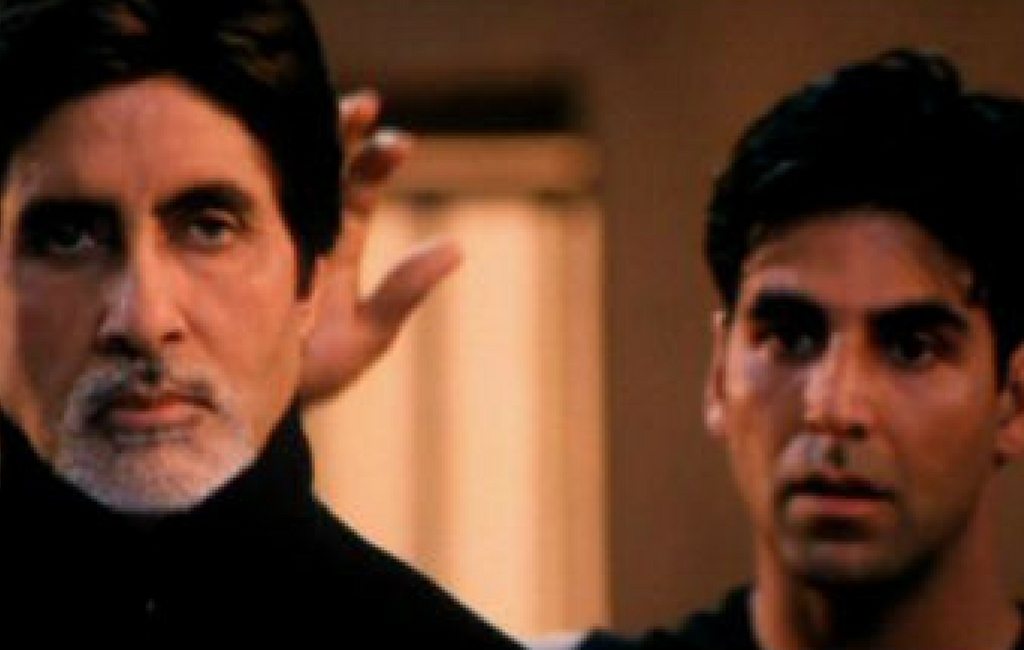 Directed by Vipul Amrutlal Shah, 'Aaankhen' is an adaptation of Shah's own Guajarati play 'Andhalo Pato' or 'Blindman's Buff'. The 2002 film was a fresh-brewed idea as a heist movie, as films up to that point hadn't extensively played on this idea. Vipul Shah's innovative structure introduces us to three blind men portrayed by Akshay Kumar, Arjun Rampal and Paresh Rawal who are hired by Amitabh Bachchan's Vijay Singh Rajput and trained by Sushmita Sen's Neha Srivastav to rob a bank. What makes this film so good is its dexterous screenplay which is devoid of over-dramatic scenes and sentimentalities. It solely focuses on 'robbery' as a genre and does not sway away from its theme. The story kicks-off by laying the plot foundation on a fiery vengeance which drives Vijay Singh Rajput (Amitabh Bachchan) who wants to take down a bank and its employer who fired him. It opened quite well at the Indian box office and ultimately became a hit.
3. Johnny Gaddar (2007)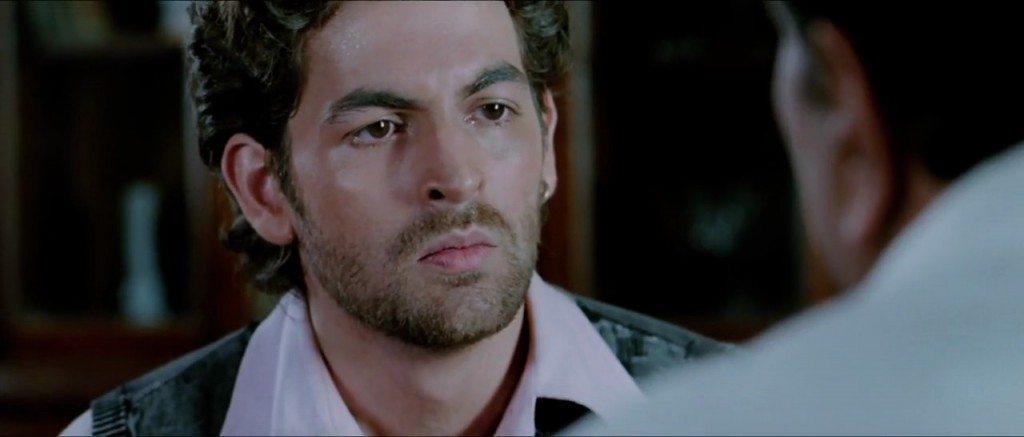 Directed by Sriram Raghavan, 'Johnny Gaddar' is a neo-noir crime thriller about a clutch of gamblers who land themselves a humongous deal of Rs. 5 Crore. Unlike the other movies on this list, 'Johnny Gaddar' does not apply the "heist" genre as its central theme but effectively smears it. The protagonist, "Jhonny" played by Neil Nitin Mukesh is overtaken by greed and decides to slay the other members of the notorious gang and escape with the money. What follows is a adrenaline rushing cat and mouse chase which keeps us at the edge of our seats. Featuring Dharmendra, Rimi Sen and Vinay Pathak, the film was immensely appreciated for the cast's stellar performance, Raghavan's innovative script and Shankar–Ehsaan–Loy's tasteful music. It won the Filmfare Award for Best Sound Design and earned a remake in Malayalam as 'Unnam' (2012).
2. Jewel Thief (1967)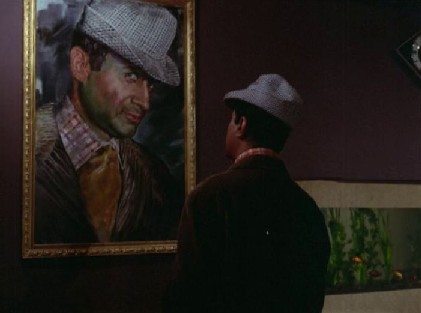 The name reveals it all. 'Jewel Thief' is 1967 Vijay Anand directed spy-thriller film starring Dev Anand, Vyjayantimala and Ashok Kumar is about Anand's character Vinay who is continuously mistaken for his look-alike notorious thief Prince Amar. This is used as an advantage by the police as they use Vinay to track down his counter-part. Things go gay-wire for Vinay when Amar finds out about this and decides to impersonate Vinay and which then starts-off a to-and-fro of wits by both the characters. The thriller is heavily inspired by the world-famous Bond series and elevated Dev Anand as India's answer to the 007 agent. An instant box-office hit, 'Jewel Thief' might not be a standard robbery film but is surely one of the most exciting ones.
1. Oye Lucky! Lucky Oye! (2009)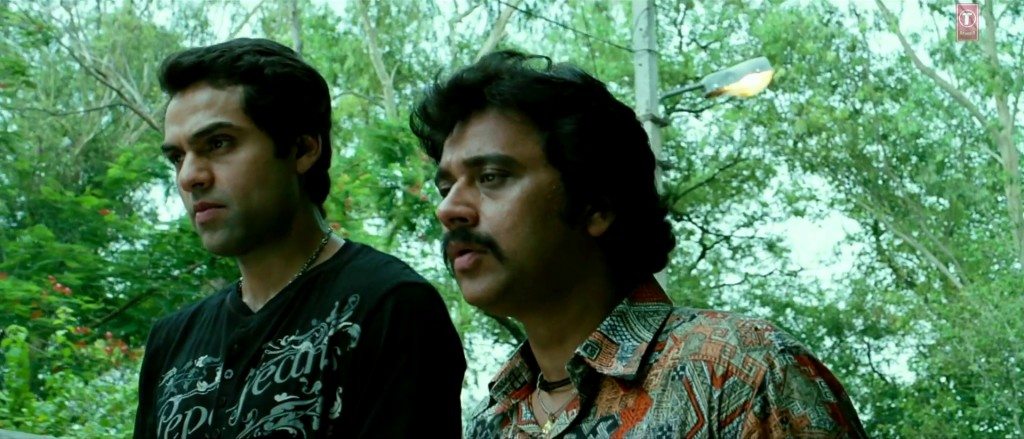 'Oye Lucky! Lucky Oye!' (2009) is one of the most underrated films. Based on real life "super-chor" Devinder Singh aka Bunty, the film garnered impressive views from critics. Directed by Dibakar Banerjee, the film chronicles the life of Abhay Deol's Lucky who through his arduous journey managed to con and rob everyone and everything possible. The flick neatly amalgamates seriousness and humour to present us with one of the best robbery films ever made. Paresh Rawal got the free-space to boast and flaunt his acting chops as he portrayed three characters and tickled our ribs with cleverly written jokes. It released just two days after the 26/11 attacks and as a result 'Oye Lucky! Lucky Oye!' was just an average success. Without question it is a must watch for all heist film enthusiasts.
Read More: Best Bollywood Thrillers