Apart from obviously offering my consensus on the DC shows and movies that are available on Netflix, already dwindling in number, I am going to say this: catch them while you still can on Netflix, since their days there too, are numbered. Apart from a few live-action mainstream DC film currently being hosted by Netflix, the number of shows contrarily are sizeable. DC's own shared universe for television called the Arrowverse, different from its current shared movie universe titled the DCEU, is entirely present on Netflix to stream, and while I would love to have DC's newer shows that are doing quite well available for Netflix streaming. So with all that said now, here's the list of really good DC shows on Netflix that are available to stream right now.
10. Titans (2018)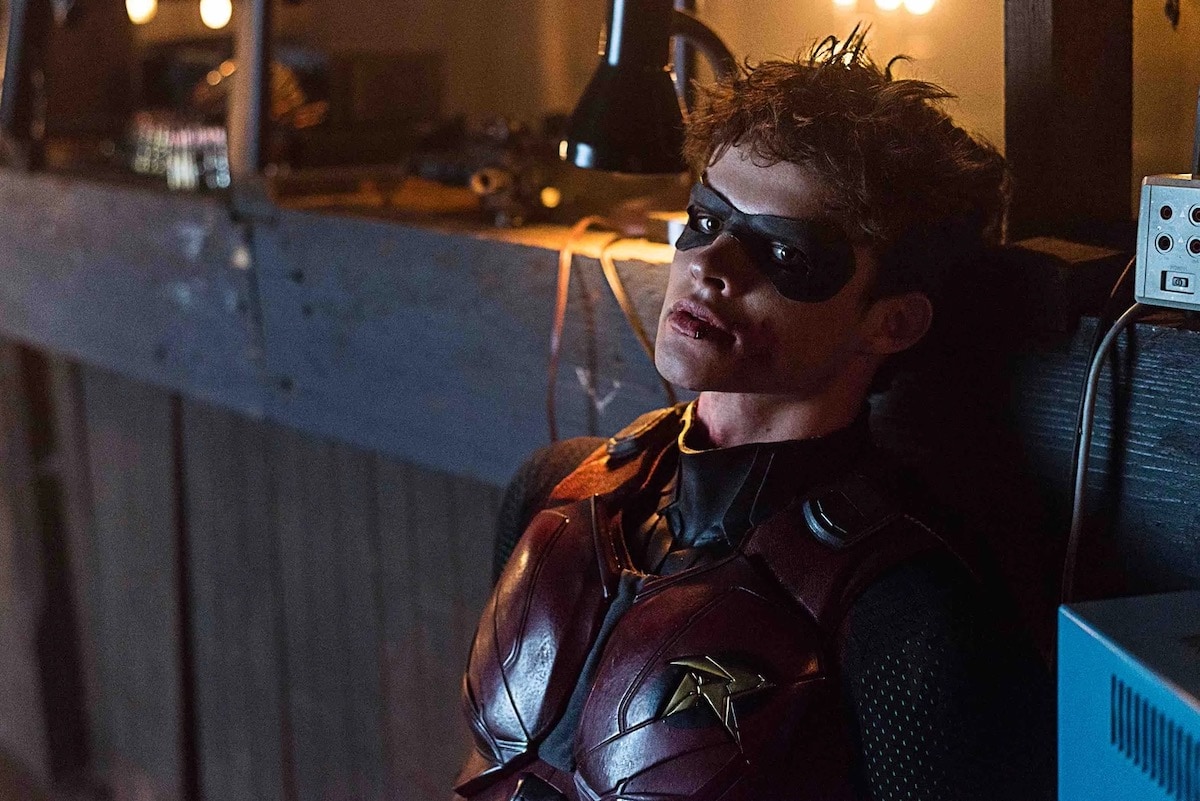 Based on the DC Comics written by Bob Haney and Bruno Premiani, 'Titans' is a superhero television series developed by Akiva Goldsman, Geoff Johns, and Greg Berlanti. The Brenton Thwaites and Anna Diop-starrer follow Dick Grayson and Rachel Roth, two friends who end up getting involved in a conspiracy that could potentially lead to unthinkable disasters. As they try to make things right, they meet the unpredictable Starfire and lovable Beast Boy on a perilous path save the world and fight evil.
9. Sweet Tooth (2021 -)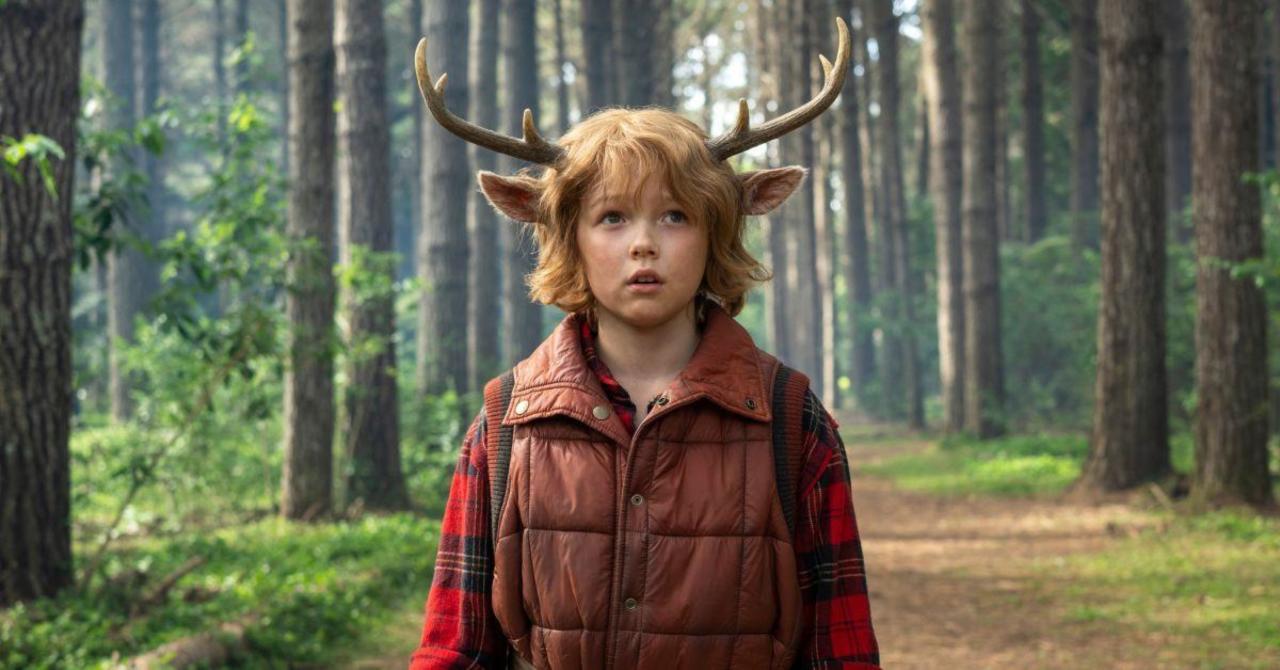 'Sweet Tooth' is a fantasy drama streaming television series that features talented actors like Nonso Anozie, Christian Convery, Adeel Akhtar, and Stefania LaVie Owen. Developed by Jim Mickle, the show is set in a fictional world where hybrid babies are born after a viral pandemic wipes most of the world's human population. In this perilous post-apocalyptic world, a half-human and half deer boy desperately tries to find a new beginning while the fragile world around him is at the risk of collapse.
8. iZombie (2015 – 2019)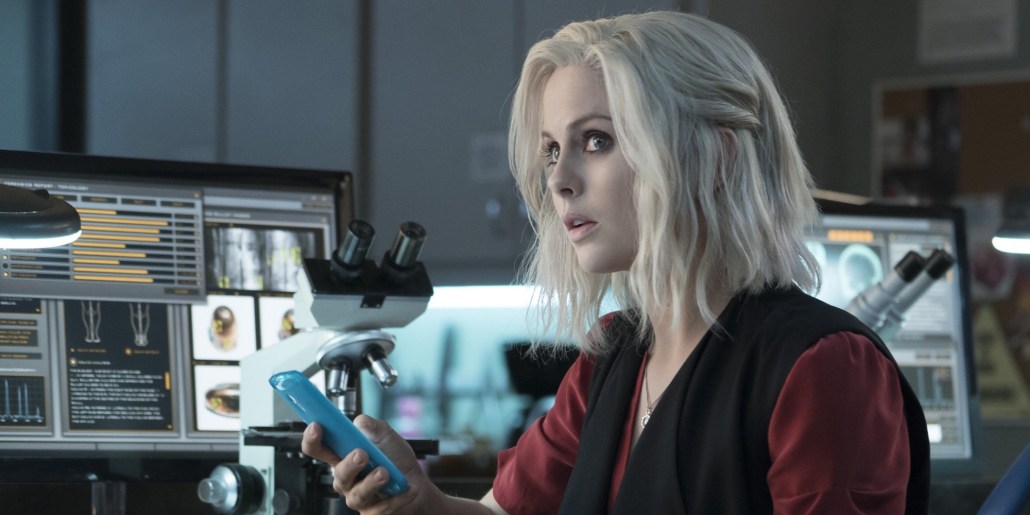 Developed by Rob Thomas and Diane Ruggiero-Wright, 'iZombie' is a supernatural procedural crime drama television series based on the comics of the same name written by Chris Roberson and Mike Allred. The show centers upon a medical student who becomes a zombie and is gifted with a unique power. As she is forced to eat people's brains for survival and to maintain her humanity, she also inherits their memories. It becomes a critical clue that could potentially solve several crimes, provided she keeps herself sane and cooperate with the police detective and the Medical examiner.
7. Lucifer (2016 – 2021)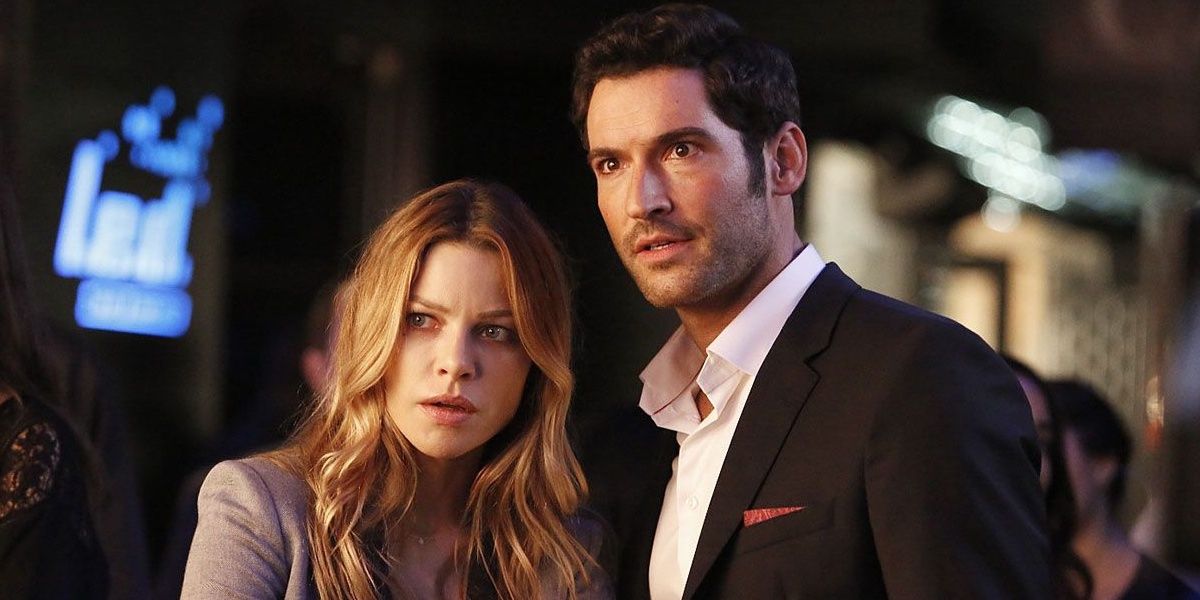 'Lucifer' is an urban fantasy television series that stars Tom Ellis, Lauren German, Kevin Alejandro, and D. B. Woodside. Developed by Tom Kapinos, the series follows the titular fallen angel who gets bored of his life in Hell and decides to spend his retirement in Los Angeles. While he indulges in all of his desires, Lucifer's unexpected encounter with murder and a homicide detective sparks a strange curiosity in him. He finally begins to imagine that there may be hope for his soul after all, which marks the beginning of his unexpected journey in navigating the world of crime and violence as he redeems himself one step at a time.
6. Black Lightning (2018 – Present)
Beginning DC's slate of mediocre superhero outings before the better ones begin, 'Black Lightning' is the story of the DC superhero of the same name with the power to generate and manipulate lightning. The first season of the show focuses on how high school principal Jefferson Pierce is forced to come out of voluntary retirement to become the eponymous masked superhero when his daughters are kidnapped by a local gang. The show apparently did very well within critical circles, garnering praise for although not being groundbreaking superhero TV, yet keeping things interesting with believable plot twists and meaningful villains, praising the performance of Cress Williams. Ironically enough, the audience criticized the show based on the same criteria, further going on to prove how wildly unbridged the gap between the two is. The show has currently been renewed for its third season.
5. Legends of Tomorrow (2016 – Present)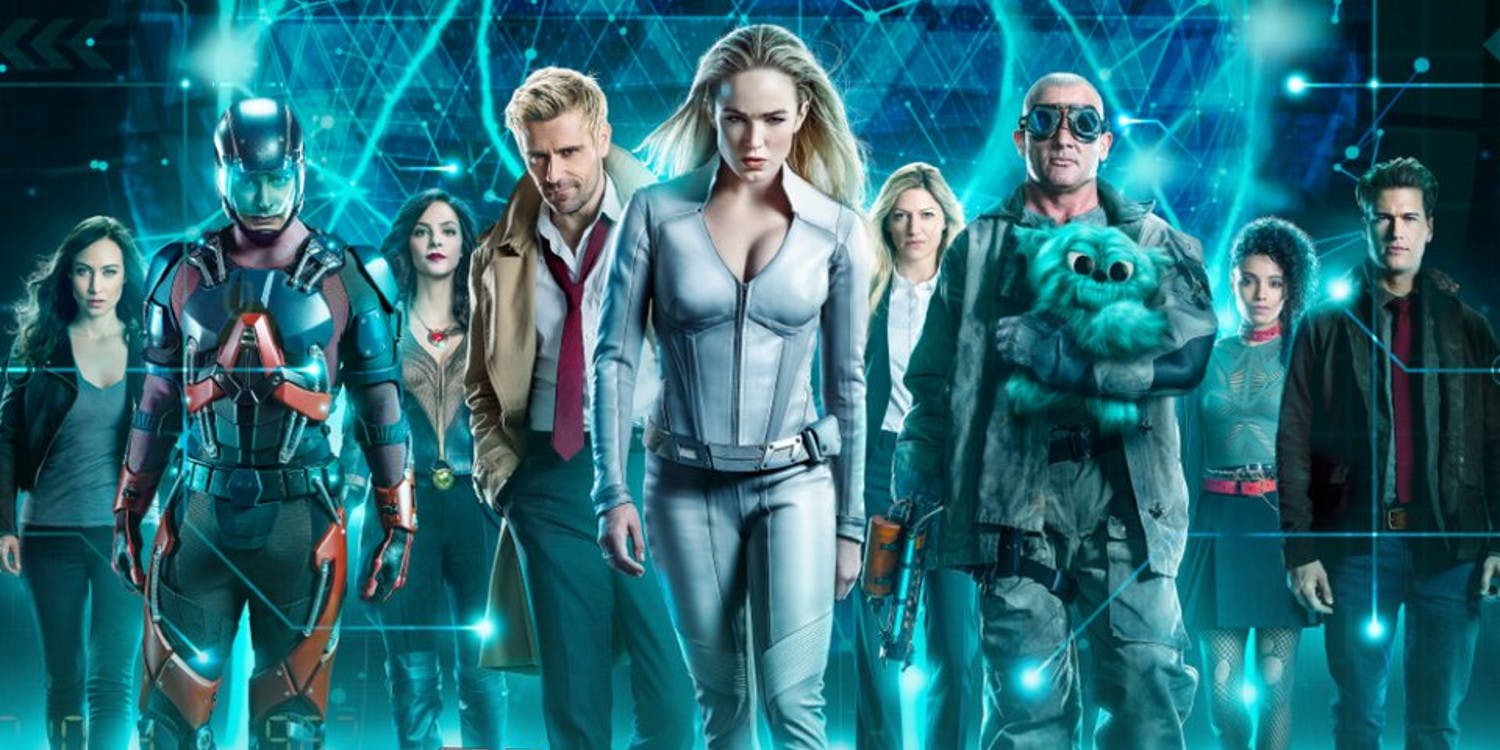 Calling this show inconsistent would be an understatement, although the potential it had should have made heavy runners including 'Arrow' and 'The Flash' sweat in the palms. Perhaps its ambition becomes its unbecoming, either of them unmistakable and easily spottable in its lineup of episodes. 'Legends of Tomorrow' is the third spin-off series stemming from characters that have appeared in both 'Arrow' and 'Flash', including Ray Palmer/Atom, White Canary, created solely for television, Firestorm, Hawkman, Hawkgirl, Captain Cold and Heatwave.
The sizeable lineup of metahumans is recruited by the time traveling rogue time master Rip Hunter, who warns them of an invasion by Vandal Savage, backed by the time masters. Anybody privy to the DC canon should know the promise this premise holds. Yet still, the show falters on account of mediocre execution, especially in the writing and action departments. Might just be your cup of tea if you are into silly, campy, no stakes fun. The show has currently entered its fifth season of production, due next year.
4. Supergirl (2015 – Present)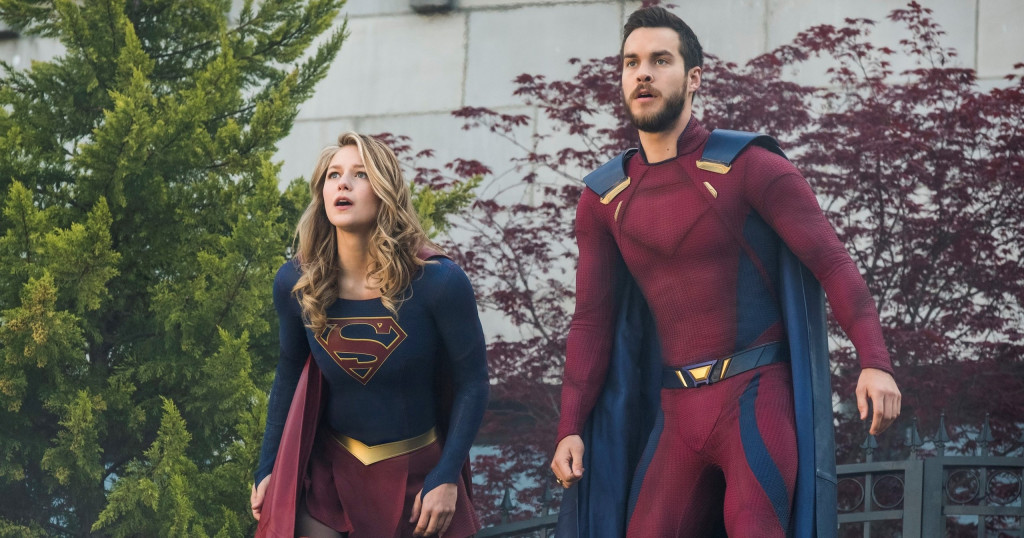 The second spin-off show in the Arrowverse, 'Supergirl' opened to inspiring critical scores and viewership numbers that have since nosedived hard. The show focuses on the story of Kara Zor-El, the cousin of Kal-El, or as he is more popularly known, Superman, after she was sent from a dying Krypton in a spaceship to protect the infant Kal. Her ship went off course and ended up staying in the phantom zone for 24 years, finally releasing Kara on Earth, still the same age, alongside a fully grown Kal, having assumed the identity of Superman.
The series does bring in some known names and popular villains to fore, but for the most part, remains strangely uninvolving and underwhelming, the dwindling numbers being a testament to that. I also personally feel that a show like 'Supergirl' or for that matter, any show based on either of the Kryptonians requires a high level of technical finesse, something that suffers when it comes to TV shows especially owing to budget constraints, and it shows in this series. The series has currently been renewed for a fifth season.
3. Arrow (2012 – Present)

The show that can be credited with the birth of the 'Arrowverse' and the first show in the shared universe, 'Arrow' showed genuine promise and had me completely hooked until the third season, except for its finale. The series is eponymously titled after DCs own archer superhero, Green Arrow who is yet to make his appearance in the DCEU. From the pilot itself, the makers made clear that they would be following Green Arrow's origin story akin to that of Batman, darker and more serious in tone, apart from the obvious similarities in the narrative of the origin of the two vastly popular superheroes.
The plot of the show involves billionaire playboy Oliver Queen returning home five years after being presumed dead in a shipwreck along with his father, all the while being stranded on an island honing his skills to become the mysterious hooded vigilante named Arrow. The seasons focus on his return home and reconciling with his friends and making new foes, including popular Batman rogues Deathstroke and R'as Al Ghul, along with Damien Darhk and Prometheus in the later seasons, his role as protector and later mayor of the city, while the series also sheds light on his time stranded at the island LIan Yu. Among the entire canon of DC TV shows, 'Arrow' would be the only one to experience a resurgence in its later seasons, with the current one seriously upping the game in terms of quality of content, even if the plot after seven seasons becomes increasingly hair-brained. The show is all set to close its run with an eighth and final season next year.
2. The Flash (2014 – Present)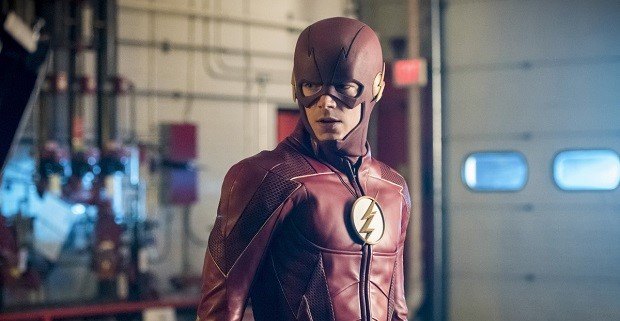 What initially began as a spin-off from 'Arrow' owing to the overwhelming response the character received based on his appearance in two episodes in the former, eventually ended up being vastly more popular than its parent show. So much so that while Ezra Miller's solo Flash outing from the DCEU remains hanging in the balance, Grant Gustin seems to be in it for the long run, with the show renewing itself for its sixth season next year. I personally may not be a huge fan, but that doesn't stop me from acknowledging that the inclusion of Flash in any universe is bound to open up infinite possibilities, as is the case here. Given Barry's penchant of fudging up timelines, here too, the scarlet speedster's speeding adventures have introduced alternate timelines, singularities, time travel, the multiverse and an upcoming 'Crisis on Infinite Earth' storyline adaptation for the Arrowverse, leading to some of the most exciting episodes of either series, something that would simply have not been possible with any of the other superheroes.
Notable villains that have made their appearances in episodes include Reverse Flash, Zoom, Savitar, Gorilla Grodd and Killer Croc. As for the show itself, it follows a narrative structure similar to other currently running DC shows, with an overarching villain every season, with his appearance hinted at and built up following the first episode, regular crime fighting in the middle segments (that can get quite repetitive), and inching towards the showdown with a cliffhanger for the next season. Owing to the same, the pacing issues remain similar at the risk of feigning interest after a few seasons unless you are a devout fan. The show currently remains one of the most popular DC shows on right now, and being based on an A-lister superhero certainly helps.
1. Gotham (2014 – 2019)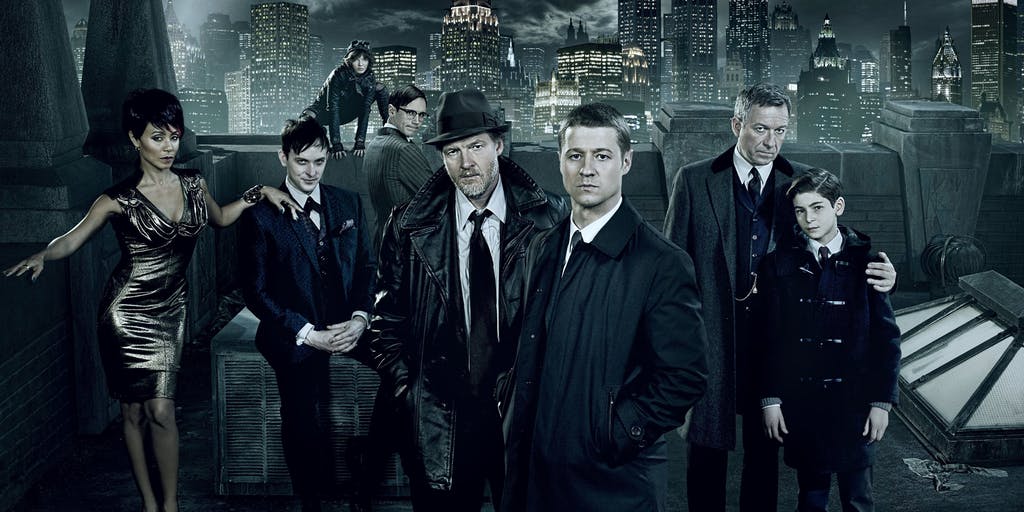 Most certainly the best that DC has to offer currently in terms of television. Batman's rogue gallery of villains, an extended look at what conspired in the years before he actually became Batman, along with the fictional history of Gotham as a city: all of this incredibly intriguing matter has been sitting around for ages, waiting to be adapted to live action, until the makers of 'Gotham' took the opportunity to explore all this through the eyes of James Gordon while he was a detective with the GCPD. A host of popular characters from Batman's rogue gallery feature along with sizeable backstories that are a delight to watch: Carmine Falcone, Oswald Cobblepot/Penguin, Selina Kyle/Catwoman, Ivy Pepper/Poison Ivy, Salvatore Maroni, Hugo Strange, the Court of Owls, R'as Al Ghul, Azrael, Mr. Freeze, Firefly, Nyssa, Jonathan Crane/Scarecrow, Solomon Grundy, and of course, the Joker. The show also charts the journey of a young Bruce Wayne into being christened as the dark knight of the city. 'Gotham' is currently in its fifth and final season, with the final episode slated for a 25th April release, the poster for which reveals a fully decked up Batman.
Read More: Best War Movies on Netflix