As the demand for equal pay for female actors takes more and more fuel, it is necessary to put forward few instances when the female characters in films were so good that they stole the show. These instances were evidence to the fact that if given the motivation and liberty, female actresses can outclass their male counterparts by a fair margin. Whether it be romance or drama or action, these actresses can nail anything with ease. No role is challenging enough for them and the only obstacle they face is in their real lives where they don't get what they deserve- equal praise.
Things weren't the same before. Actresses usually portrayed romantic partners who had to cry or dance or smile but never beat anyone. But times have changed. Now, the actresses rule the industry. Earlier we just had kings but now, we have queens too (Pun intended). Personally, I feel that such female characters have not only inspired the women around the world but men like me too who strongly desired this change for long. Here is the list of top female characters who wowed us in Bollywood films.
10. Anarkali in 'Mughal-e-Azam'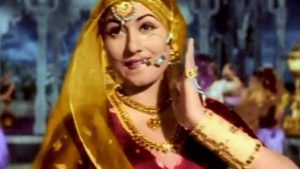 Who else but the legendary, the queen of expressions, Madhubala to start up with? Her portrayal of Anarkali in the epic tale can't be bettered. Her grace and dance moves really left us in awe. But her character was more than the ordinary in the film. The way Anarkali stands up to the king and chooses to sacrifice herself rather than her love is something really brave to do. I believe we all were crying when she was being covered by bricks.
9. Chameli in 'Chameli'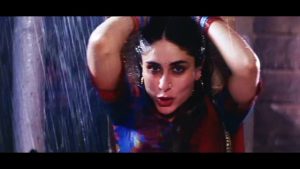 Being a prostitute on screen is a very difficult job. It takes a lot mentally for the actress to put herself in that skin. And Kareena Kapoor has done it on more than one occasion. But this character of her's finds itself on the list because of how the movies goes and Kapoor portrays it. The movie shows Chameli as much more than a prostitute and proves the point that even prostitutes have lives. One of the best performances of Kareena Kapoor till date.
8. Bauria/Mary Jane in 'Udta Punjab'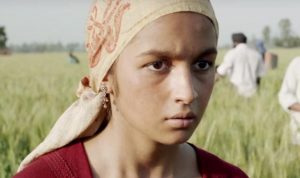 By now, we are all aware of Alia Bhatt's caliber as an actress. Over a short career, she has delivered some incredible performances and this remains undoubtedly her best. I am not sure about her character's name in the film but what matters is how the character drops light into the many those whose dreams were shattered by the lucrative drugs. A state-level hockey player who ends up on the wrong side of things in order to improve her living condition, Mary Jane is probably the darkest and most gruesome character on this list specifying all that can go wrong with a girl's life.
7. Shashi in 'English Vinglish'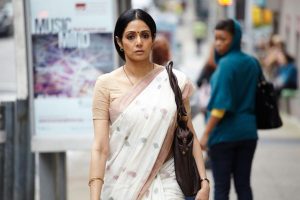 This character 'Shashi' came into being in the same year as the previous entry. Even then, there are heaps of differences between the characters. Marking Sridevi's comeback, 'English Vinglish' depicts Shashi as a middle-aged woman who wishes to learn English. This character inspired many other mothers and wives in the nation to get educated and through that, become self-reliant. What a spectacular comeback it was for Sridevi!!
6. Michelle in 'Black'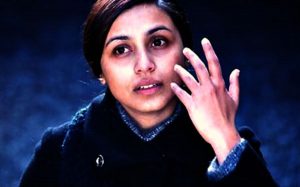 Inspired by Helen Keller and her life, 'Michelle' is the character of a deafblind girl who struggles on her path of learning. Rani Mukherjee is an underrated actress but looking into her past exploits will tell you that she is very versatile. With this role, she challenged herself to the extreme but on the screen, it felt as if she did it way too easily. Such characters can't go unnoticed in a list filled with inspiring people.
5. Vidya Bagchi in 'Kahaani'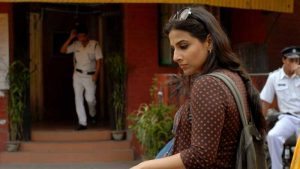 The best part about 'Kahaani' was that it completely surrounded around a female character who manages to deceive everyone else in the film with her spectacular acting in the disguise of a pregnant woman. Using street-smart spying tactics, she avenges her husband's death. Although, much more effective than in the sequel, Vidya Balan carries the movie completely on her own shoulders proving that a Bollywood movie doesn't need any male characters in the middle to be successful.
4. Aisha in 'Wake Up Sid!'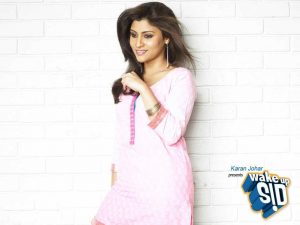 Maybe the hero helping the heroine discover herself became a concept too cliché that a young director decided to experiment with the opposite. In this coming-of-the-age drama, the female lead 'Aisha' (wonderfully played by Konkona Sen Sharma) helps an immature, lost Sid discover his true talent. The small-town girl arriving in Mumbai with a box full of ambitions is always an inspiring character but here, the focus remains on how Aisha shows a path to Sid.
3. Rani in 'Queen'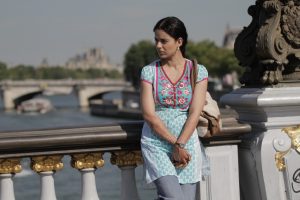 The character of 'Rani' deserves every accolade it received. It acted as the dawn of Kangana Ranaut's career who is literally ruling the industry right now. As a shy girl all alone on foreign territory after a saddening breakup, she aces this role with ease. Not only an inspiration for self-reliance but also on how a girl is supposed to stand up for herself and do whatever she wants, Rani is a character one can never forget after watching once. Kangana Ranaut deserves to be called the 'Queen of Bollywood'.
2. Geet in 'Jab We Met'

'Geet' has all the lessons on life one can need. She is a highly optimistic, cheerful, life-loving woman. She can save a life by bringing a person out of depression. Not only that but she also teaches us how to love ourselves ("Main Apni Favourite Hoon"). She isn't weighed down by her mistakes and doesn't feel shy in accepting them. Also, she doesn't regret what she does. Basically, a power-packed delivery by Kareena Kapoor (her third appearance on the list), Geet is how a human is supposed to be in life. What more can one ask for as inspiration?
1. Radha in 'Mother India'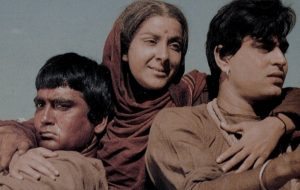 From the first Indian film to get nominated for the Oscars, this character is ever-etched in our memories. Portraying the struggles and pains of a mother who is trying very hard to take care of her sons on her own, Nargis does it flawlessly. The fact that she has to kill her son in the end to protect the village proves that she is an idol of justice and hard work. Best performance of the twentieth-century Hindi cinema unanimously.
Read More: Best Bollywood Actresses