A good old detective movie filled up to its brim with suspense and thrill is a good medicine for the heart. Or is it the other way around? Never mind. What I can say with confidence is that through the years Bollywood has produced some great spy thrillers which have been awe-inspiring and cringe-worthy at the same time. Thankfully, the trend hasn't died down with the other things lying lifeless in Indian Entertainment. I present to you the list of top Hindi detective movies ever made.
15. Agent Vinod (2012)
Agent Vinod is India's James Bond. Okay, that might be a little farfetched. Let's just say he's James Bonds' keen cousin, twice removed. Does that work? So, Agent Vinod (Saif Ali Khan) is a RAW agent who is sent on a global mission to find out who killed his friend and a fellow RAW agent. On his way, he meets Ruby (Kareena Kapoor) who is a British-Pakistani working undercover for the ISI. Vinod then manages to find out that the terrorists are planning to secure a nuclear device and its trigger, which can then be used for their nefarious purposes. His work laid out in front of him, now Agent Vinod must find out who is behind this scheme and how to stop them from acquiring the nuclear device.
14. Naam Shabana (2017)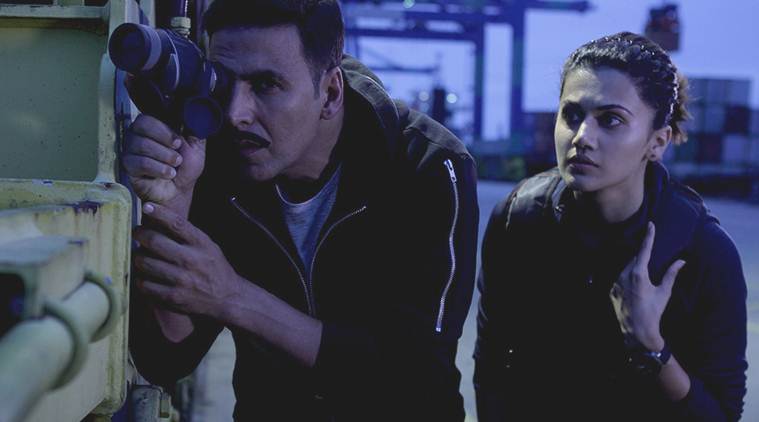 This is perhaps Bollywood's first origin story which describes the beginning and progress of a character, already introduced in a series of films. A prequel to the movie Baby (2015) starring Akshay Kumar and Taapsee Pannu it traces the background journey of an undercover spy Shabana Khan (Taapsee Pannu). Shabana is a typical college girl who longs to get beyond her daily routine of having to constantly fear everyone around her. She is even fearful of trusting a guy because her father left in the childhood. After a close friend of Shabana dies in a freak accident, she changes tactics and accepts the offer to become an undercover field agent for Indian Intelligence. Already trained in Kickboxing, she trains further to hone her fighting skills. But fighting is not the only thing required for this job. A mentor comes to teach her what exactly is expected of a spy who lives an unknown desolate life. Thus Shabana is born.
13. Detective Byomkesh Bakshi (2015)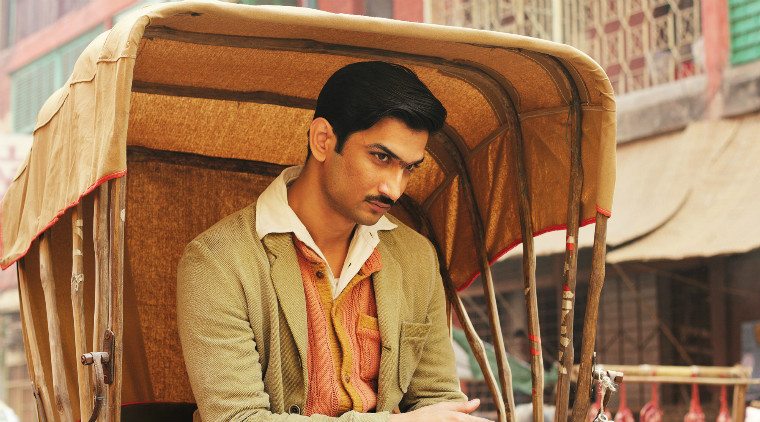 Based on the famous Indian TV series of the same name, it stars the young and handsome Sushant Singh Rajput. The movie tells the story of Byomkesh Bakshi, a recent college graduate in 1940s war-torn Calcutta. He gets his first case as a detective when the father of Dibakar Banerjee disappears without a trace. The situation seems solved when he finds out that the victim might have been blackmailing a politician. But when both Dibakar's father and the politician are killed strategically, the young sleuth has to think in a different direction. He realizes that there are more menacing forces at work. Byomkesh plans to exhume the tracks of a criminal mastermind who has been working to establish a drug-peddling ring in his city.
12. Rahasya (2015)
An offbeat movie with Kay Kay Menon and Tisca Chopra in the lead roles, this film is based on the real-life Aarushi Talwar murder case. A CBI officer Sunil Paraskar (Kay Kay Menon) is brought in to solve a high-profile murder case where Dr. Sachin Mahajan (Ashish Vidyarthi) has been charged with the murder of his 18-year-old daughter Ayesha. His wife Dr. Aarti Mahajan (Tisca Chopra) also thinks that her husband killed their daughter. But as Sunil starts investigating he finds the case getting stranger and stranger by the second. He realizes that it's tough to pin the murder on any one individual of the family. A suspense till the end, the plot exhumes various connections between the family members before telling the horrific 'rahasya' or secret behind the murder.
11. Talaash (2012)
Inspector Surjan Shekhawat (Aamir Khan) has recently lost his son to a drowning accident. He's grieving while keeping a very strong guilt complex. Every time he looks into his wife's eyes he sees the corpse of his 8-year-old child. Meanwhile, a strange accident comes his way. An actor has driven past the Marine Line trying to avoid something on the road only to end up in the sea. The case is not just strange but also involves some supernatural elements as Surjan finds out. When he hits a dead-end, a prostitute Rosi (Kareena Kapoor) helps him. While slowly losing his mind, the inspector on the verge of insanity tries to solve the most strange and challenging case of his life, only to find out a dark secret of his own life.
10. Wazir (2016)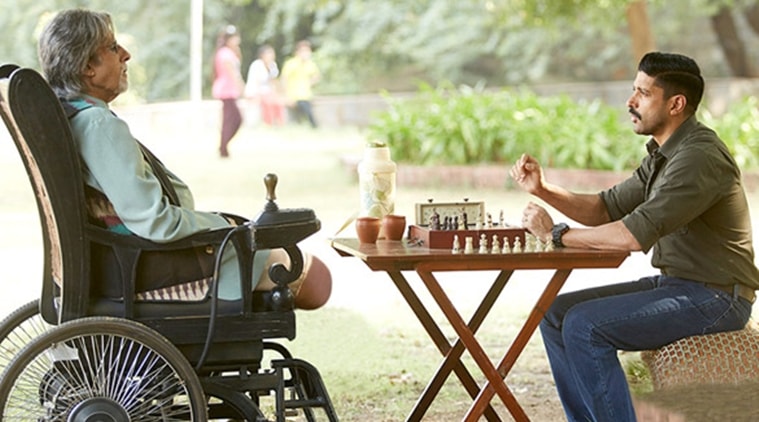 Two kings in a game of chess are united against the Minister of Death. Or shall we say the 'Wazir'? One is a suspended cop Daanish Ali (Farhan Akhtar) who lost his daughter in a shootout with a terrorist. His partner in sorrow is Pandit Omkar Nath Dhar (Amitabh Bachchan) his daughter's chess teacher, who lost his wife and legs in a car accident. And his daughter in another accident which he is keen on investigating. Their efforts to quench their thirst for vengeance are thwarted by a peacekeeper from Kashmir who claims to be a victim of terror but in reality doesn't seem to be. This is I think the thread that holds the plot of this movie. Nothing is as it appears to be. In between these three stakeholders comes the Wazir – the minister of terror. He repeatedly attacks Daanish and Omkar. Watch as Daanish goes on a journey of discovery where corpses are exhumed from all over the country. One of the best detective movies made in Bollywood.
9. Drishyam (2015)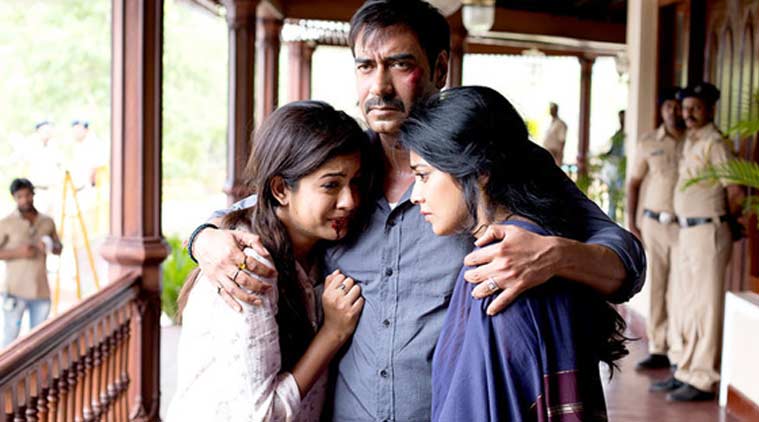 Vijay (Ajay Devgan) is an illiterate man who loves his family of four – a beautiful wife and two equally gorgeous daughters. Inspite of dropping out of the fourth standard in school he has a sharp mind and learns about everything around him through Cable TV. When her elder daughter gets in trouble with a rich spoiled brat and accidentally kills him, he goes out to do what seems impossible. Vijay sets in motion a well-thought-out plan to evade the police and throw them off their scent. Investigators eventually catch up with them, but even when they are sure they are the culprits, the police can't find one shred of evidence against them. The biggest mystery of them all: Where did the dead body go?
8. Baby (2015)
Based on the terrific story of an undercover task-force that is given the responsibility for averting terrorist threats before they happen. Salivating already? Wait there's more. It stars Akshay Kumar, Anupam Kher, and Rana Daggubati in lead roles. Ajay (Akshay Kumar) is the part of an elite counter-intelligence team of India, where he heads the field operations. He is shown in action almost ten minutes into the movie while trying to avert a bomb blast in the center of Delhi. Ajay is ruthless, cold, and patriotic to the core. The only thing he understands is to utilize any means possible to secure his motherland. When he finds out that a Pakistani terrorist (Kay Kay Menon) is planning a series of bomb blasts in Mumbai he must join hands with Shukla Ji and Hulk to stop them from happening. However, after reaching Kuwait, they get more than what they bargained for.
7. Special 26 (2013)
A period heist crime thriller, 'Special 26' (2013) is directed by Neeraj Pandey. The multi-starrer is inspired by the 1987 Opera House heist, where a con-group impersonating CBI officers executed a fake income tax raid on a jeweller on Mumbai. Regarded as one of the best films of 2013, the film boasts of critically appreciated performances by its lead cast and gripping storytelling with twists until the very end.
6. Talvaar (2016)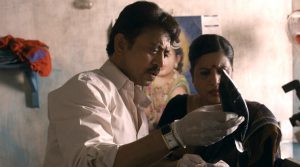 Inspired by the real-life baffling case of Aarushi Talwar's murder, 'Talvar' shows three contradicting stories which have circulated about the events which transpired in the case. Penned by Vishal Bhardwaj, the film is as much an account of the case as it is an account of how politics, media coverage, regressive mindsets of law-enforcers and personal rivalries can influence the course of justice. 'Talvaar', while showing a bit of a soft side to the convicted parents who are in prison awaiting an appeal to a higher court, tells the story of how the society can make scapegoats of affluent people when given a chance. The verdict on the Talwars might be uncertain, but the film is a certain must-watch for its no-nonsense telling.
5. Manorama: Six Feet Under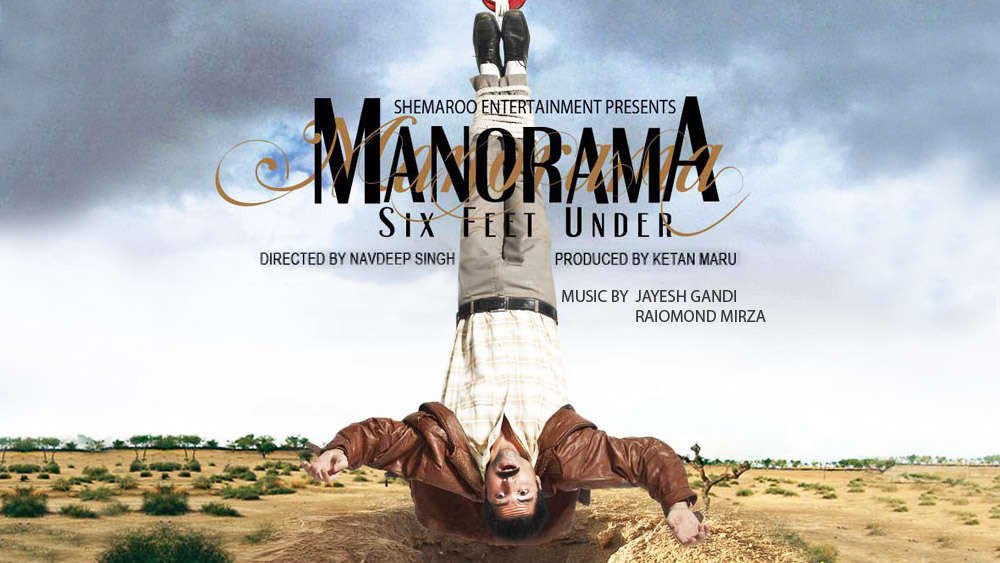 I would admit to watching this gripping thriller years later, rather visiting it after 2015's terrifying 'NH10', also directed by Navdeep Singh. 'Manorama: Six Feet Under' is undoubtedly a better film, albeit not as contextually horrific as the former. While the film's inspirations from and nods to the classic 'Chinatown' are fairly obvious, 'Manorama' manages to stand out irrespective because of its uncompromising setting in the arid hinterland of Rajasthan, that at once feels authentic and the compounding plot just adds to the proceedings. The tagline of the movie says, "in the desert, nothing is as it seems". The film sticks to that and manages to transmit palpable thrill and tension, courtesy of authentic performances and writing as taut as a kite string. Like two other thrillers on the list, this one too ended up being ignored by the masses when it came out, and remains criminally underrated to date.
4. Gupt: The Hidden Truth (1997)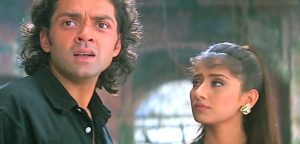 Governor Jaisingh and his son Sahil loathe each other, and matters only get worse when Sahil refuses to marry as per the wishes of Jaisingh. Jaisingh is then killed after a heated argument with Sahil, who is arrested and convicted as he is the obvious culprit. But Sahil, who has always maintained his stance of pleading innocence, escapes prison and the case is brought to the unbending Udham Singh, who has a record for apprehending every criminal he tails. Sahil resolves to find the real murderer to prove his innocence, leading to a classic 'who is the killer?' tale. Rajiv Rai's finest film, 'Gupt' merits from its strong performances and a genuinely boggling script.
3. CID (1956)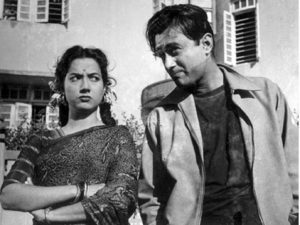 Legendary filmmaker Raj Khosla's debut film is perhaps the first Bollywood thriller to achieve an iconic status. Dev Anand's loping gait as Inspector Shekhar, who seeks to investigate the mysterious murder of a newspaper editor on the brink of exposing major underworld names, is one of his most revered performances. Khosla is credited with bringing the noir style of filmmaking into Bollywood, and 'CID' is his giant first step, with quite a few Hitchcock-inspired undertones. Heavy on dialogues and exposition, 'CID' does justice to a compelling story in a straightforward way, letting its talented cast and the memorable soundtrack do the talking.
2. Ugly (2013)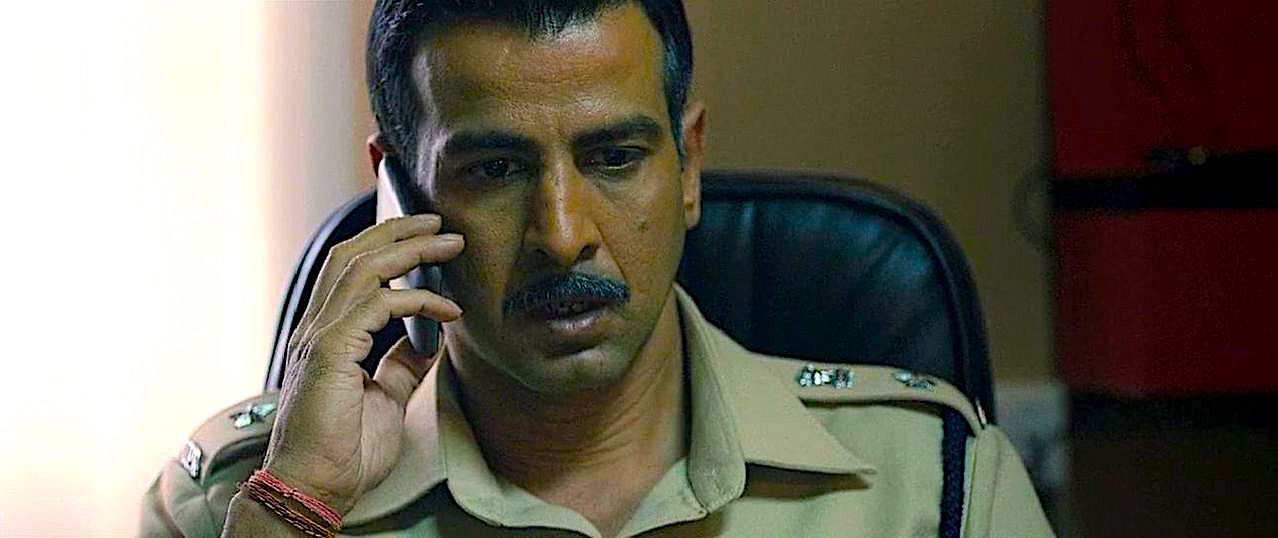 One of the best crime thrillers of this age, Ugly weaves the story of a kidnapped girl and the inspector who is bent on finding her. The girl Kali is the daughter of a depressed woman Shalini Bose (Tejaswini Kolhapure) and her ex-husband Rahul (Rahul Bhat). When Rahul, a struggling actor takes Kali for a drive, she gets kidnapped while he is meeting his agent. When the mother and her current husband Police Chief Bose (Ronit Roy) come to know what has happened, they immediately blame Rahul for staging the kidnapping. But as Bose goes deeper into the case he finds out various threads of deception leading him to Rahul, his friend Rakhee (Surveen Chawla), and his own wife. An ugly story of greed, betrayal, and deceit.
1. Kahaani (2012)
One of the best performances of Vidya Balan till date. A perfect suspense thriller, this film tells the story of Vidya Bagchi (Vidya Balan), a Software Engineer from London who arrives in Kolkata during Durga Pooja week. She is searching for her missing husband Arnab Bagchi, who left for India two years ago. When initial police investigation reveals that Arnab may have been involved in a terrorist attack, Vidya fears that her husband might have been framed in something sinister. Hence in spite of being pregnant, she follows the clues left behind by the perpetrator. Will she be able to find the truth?
Read More: Best Hindi Thriller Movies