India has produced some great actors over time. After all, the Indian film industry is the largest in the world and produces the most number of films every year. More films mean more actors. And more actors means more choices. To boil down those hundreds of choices to twenty was extremely difficult. We understand some of the readers won't agree with our final choices, and there are bound to be ideological clashes. But that's the whole point of having different views. In that spirit, here's the list of the greatest Indian actors of all time.
20. Irrfan Khan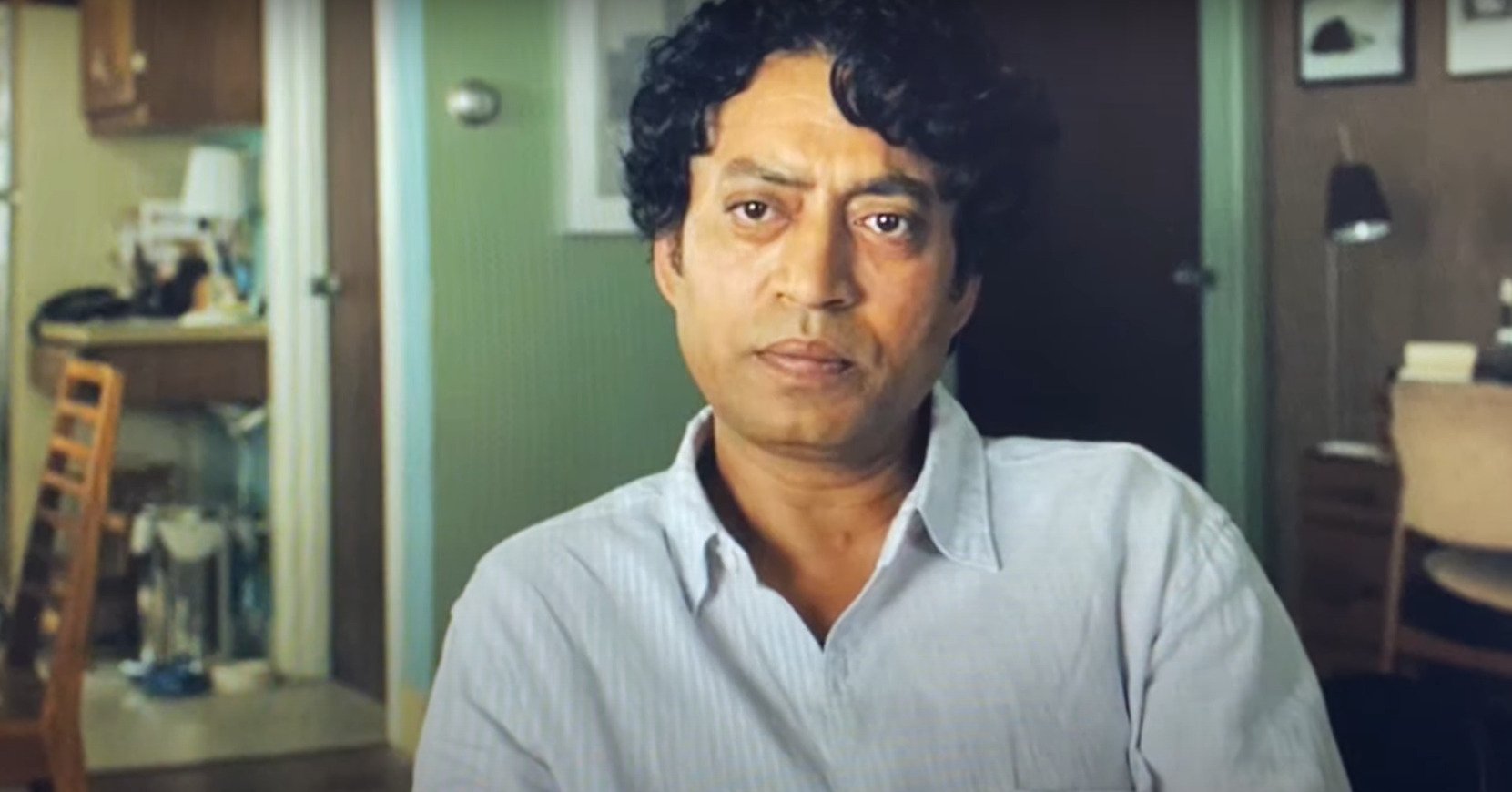 The thinking man's actor. That's how he is usually portrayed. Unconventional looks, lanky figure, but a powerhouse of acting. That's how he's known all over the world. One of the earliest actors to do crossover cinemas, Irrfan Khan is renowned for his acting skills, his mannerisms, and ability to do any role. An alumnus of the National School of Drama, he started his career by doing bits and pieces roles along with television. Soon he started making waves with his unconventional choice of roles. Over the years, his work has made him a known face in the international diaspora of cinema.
19. Utpal Dutta
Among the actors who rose to prominence from doing theatre, Utpal Dutta was a force to reckon with. From doing Shakespeare on stage, he went on to play several roles on screen. Like a chameleon, he could switch roles from a comical character to a fiery king to a crooked man. Being a staunch Marxist, he used to stage political plays through his theatre group, which criticized the contemporary government and its ideology. His political statements often put him in direct confrontation with the government, resulting in prison. His cinematic appearances in Hindi and Bengali films were the ones that he's remembered for. His most popular roles were that of Bhawani Shankar of 'Golmaal' and 'Naram Garam.' As the antagonist Maganlal Meghraj of 'Joy Baba Felunath' he remains the most popular arch-nemesis of detective Feluda. His portrayals in 'Agantuk,' 'Bhuvan Shome,' and 'Hirak Rajar Deshe' remain crowd favorites.
18. Aamir Khan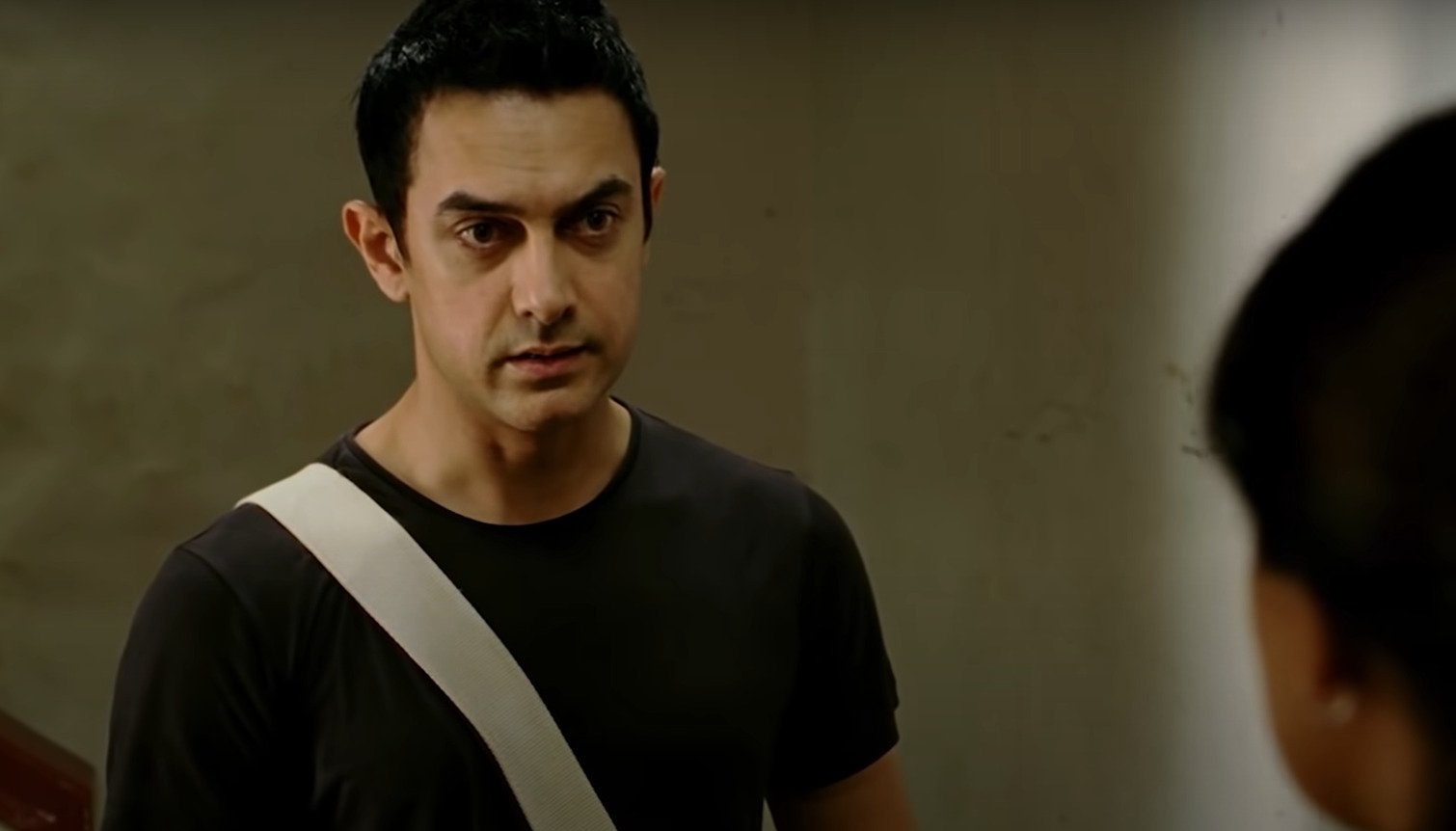 Belonging to a famous family that traditionally dealt with films, Aamir Khan is one phenomenal actor of the current generation. Over the years, his meticulousness, attention to detail, and sheer perseverance have earned him the title of Mr. Perfectionist. He started as a romantic hero in the nineties and, following the trend of the time, went on to make several such movies. The millennium saw him in a different mold altogether, and he started making films that took the country on a global scale. 'Lagaan' went to the Academy Awards and became only the third Indian film in the last 5 of the best foreign films section. As a filmmaker, he made 'Taare Zameen Par,' a movie about a child with dyslexia. His latest offering 'Dangal,' which is about a wrestler's family, has brought him countless laurels all over the world.
17. Guru Dutt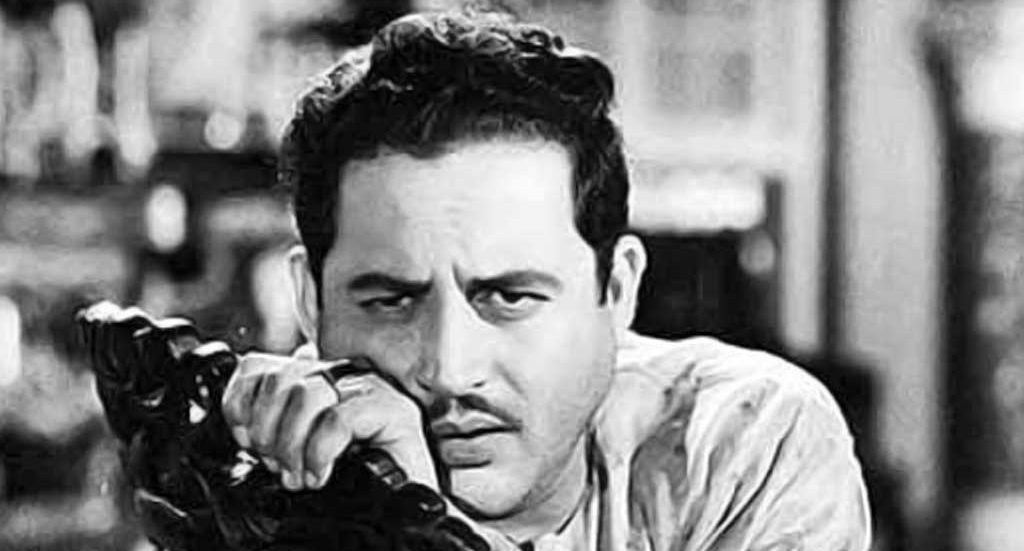 If loneliness had a face, it would have been Guru Dutt's. An acclaimed filmmaker and an even better actor, Guru Dutt was born into a brahmin family but ended up learning dance and music from the maestro Uday Shankar. From choreographing songs, he steadily went on to become a filmmaker. His combination with Geeta Dutt (later wife) culminated in many hit songs. But as they say, creative people are often lonely. Guru Dutt had many problems in his personal life, which resulted in unprofitable films. It's said that one of his biggest hits was ghost directed by him and credited to his assistant Abrar Alvi. Among his films, 'Pyaasa' and 'Kaagaz Ke Phool' were labeled flops when released but over time have been considered as cult classics. Broken and disheartened, he died at the age of 39 due to an accidental overdose of sleeping pills.
16. Raj Kapoor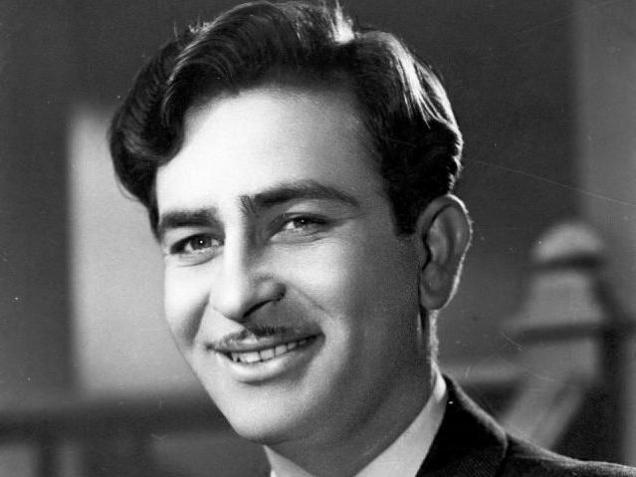 The Showman – This is how the world of cinema will remember Raj Kapoor. Born to Prithviraj Kapoor, who himself was a big actor of the forties, Raj Kapoor established himself as an actor and a filmmaker. Known for his tramp-like characters a la Chaplin, his films made a name all over the world. His ambitious magnum opus 'Mera Naam Joker,' which was partly autobiographical and failed at the time of its release, is considered to be a cult classic. The later part of his life saw him as a filmmaker whose sensitivity towards his female protagonists came alive on screen in the form of 'Satyam Shivam Sundaram,' 'Prem Rog' and 'Ram Teri Ganga Maili.' His popularity and vastness of work earned him the prestigious Dada Saheb Phalke award.
15. Sanjeev Kumar
Born as Harihar Zariwala, the stage gave him the name Sanjeev Kumar. As a performer, he was unparalleled. Irrespective of the age or state of the character, he would play them. So in his filmography, one would often find him playing the role of a father, a mute, an obese man, an effeminate, and so on. His versatility spoke of his excellence as he played nine characters in one of his films – 'Naya Din, Nayi Raat.' Forming a lethal combination with Gulzar, he went to give gut-wrenching performances in 'Koshish,' 'Aandhi,' and 'Mausam.' Tragedy, drama, comedy, he excelled in every aspect of acting. Winner of two national awards, he died at the age of 47 due to a severe cardiac arrest.
14. Soumitra Chatterjee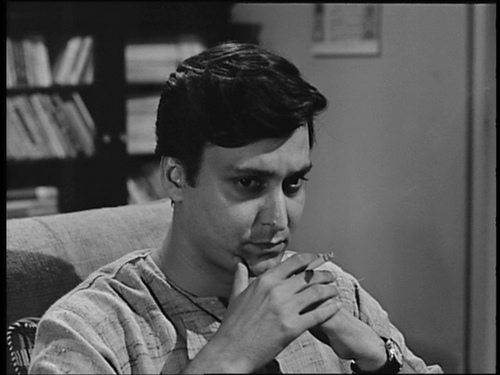 Perhaps the only Bengali actor to have divided Bengalis to choose between him and Uttam Kumar, Soumitra Chatterjee remains the thinking man's cerebral actor. As Satyajit Ray's chosen one, he went on to star in fourteen of his films and gave some stupendous performances. His nuanced and sensitive portrayal of the contemporary Bengali young man, divided between society and his aspirations, made him the darling of the masses. Be it the antagonist of 'Jhinder Bandi' or the fearless Amal of 'Charulata' or the passionate lover of 'Ghare Baire,' he excelled in every role. As an author and orator, he also made a name for himself. At 81 years of age, his act of an old man looking for a divorce from his wife in the movie 'Belasheshe' speaks volumes about his craft.
13. Nana Patekar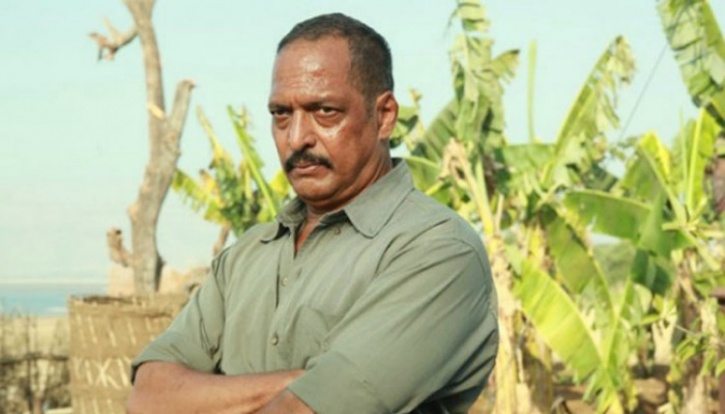 It's a pity that people remember Nana Patekar for his over-the-top acts in mundane masala movies and tend to overlook some of his best works. His gangster act in Vidhu Vinod Chopra's 'Parinda' is just an example of the versatility of this man. Be it the deaf and mute father of 'Khamoshi' or the wife-beating husband of 'Agnisakshi,' his range of acting has been no lesser than vast. An alumnus of Sir J J School of Applied Arts, Nana Patekar started his career in Marathi films, which eventually took him to Hindi films. He played the antagonist Baba in Mira Nair's 'Salaam Bombay.' For his directorial debut 'Prahaar' to understand the psyche of an army man, he went through rigorous training under National Defence Academy. Reclusive and keeping a low profile, he recently resurfaced for his philanthropic activities. A two-time national award winner, his latest role in the Marathi film 'NatSamrat' garnered great accolades.
12. Om Puri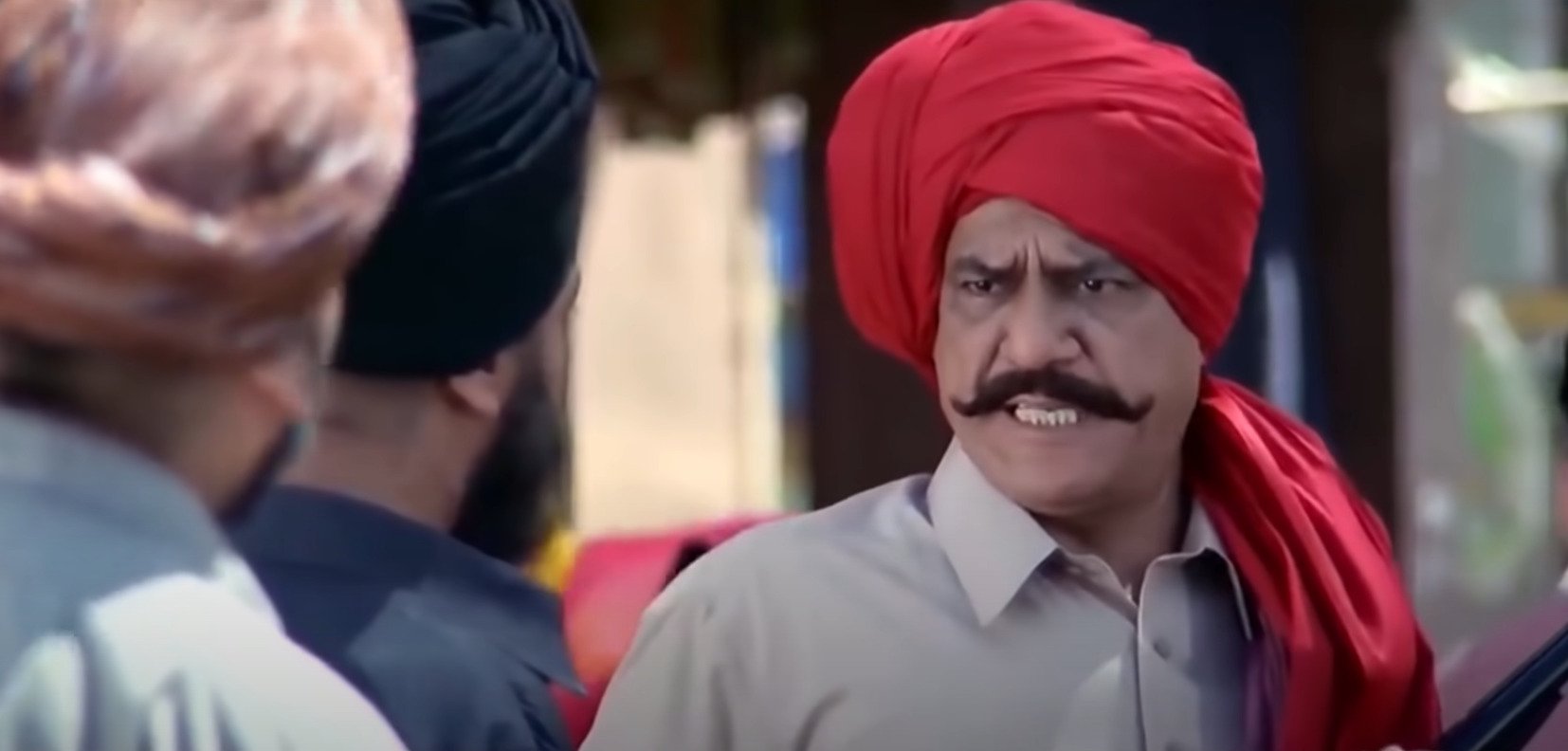 The eighties weren't a good time for Indian cinema, as the films were run-of-the-mill kinds and appealed particularly to a specific group of fans. But the true fan was getting restless for the lack of good cinema. At this time, a new genre took form, what was later known as parallel cinema. The person who became its flag bearer was Om Puri. An alumnus of the National School of Drama and Film and Television Institute Of India, he was the perfect anti-hero. He was neither tall nor handsome. But his craft spoke for him. In a way, he was the face of the common man. He came up with several critically acclaimed works in films such as 'Aakrosh,' 'Ardh Satya,' 'Mirch Masala,' 'Dharavi,' 'Maachish,' 'Drohkaal,' 'Aastha' etc. Showcasing his versatility, he also appeared in several comical roles in films such as 'Jaane Bhi Do Yaaron,' 'Chachi 420,' 'Hera Pheri,' 'Maalamal Weekly.' He was one of the few Indian actors to have been renowned internationally for his portrayal in many English films. A great talent, he passed away in 2017.
11. Balraj Sahani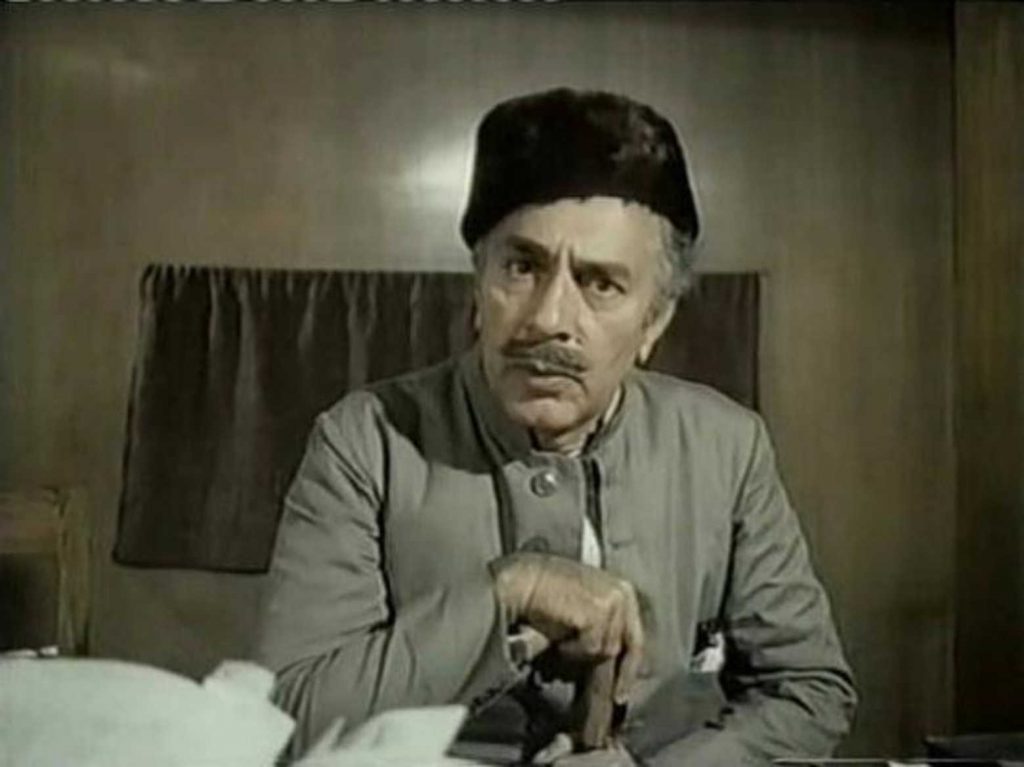 An actor, a litterateur, a statesman – Balraj Sahani fitted the bill in every role of his. He started as a teacher, was part of the freedom struggle, became an actor, and towards the end, left his legacy as an author. He started as a leading man, later turning into strong character-driven roles. Two of his roles remain etched in the audience's memory – Shambhu, the poor farmer turned rickshaw puller in 'Do Bigha Zamin,' and staunch patriarch Salim Mirza in the partition drama 'Garam Hawa.' The latter turned out to be his last appearance on screen, as he died after shooting it.
10. Naseeruddin Shah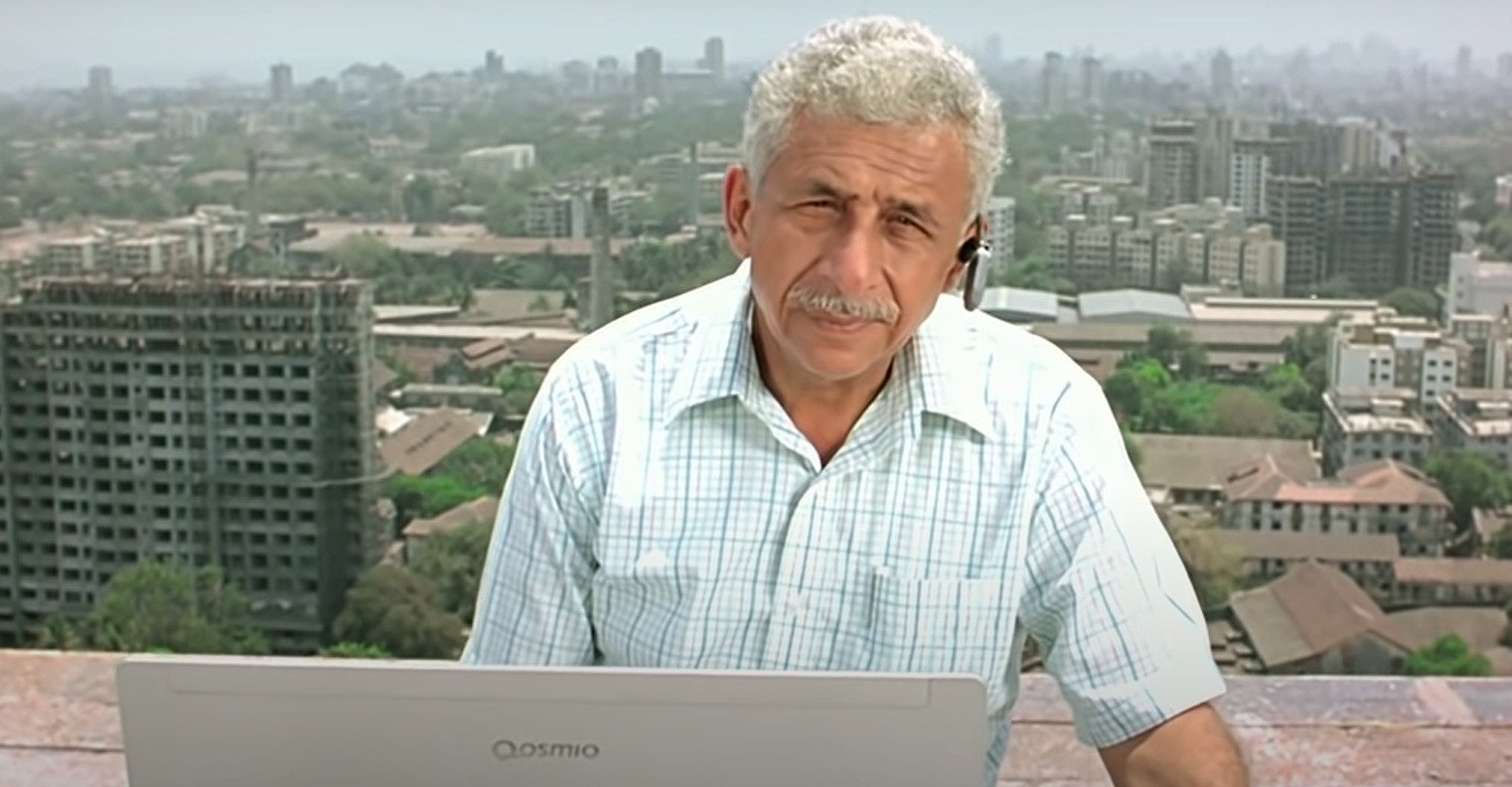 The person who was instrumental in getting Om Puri to FTII and later became his lifelong friend was Naseeruddin Shah. It won't be far-fetched to say that along with Om Puri, Naseeruddin Shah carved a niche for themselves in parallel cinema as well as commercial cinema. Like Om Puri, he also was a product of NSD and made his name through several acclaimed works of his such as 'Aakrosh,' 'Mirch Masala,' 'Nishant,' 'Masoom,' 'Mandi,' 'Jaane Bhi Do Yaaron,' 'Ijazat' etc. He has also proved his mettle by appearing in commercial cinema. Being a prominent theatre actor, he also does various works on the stage, which includes the mono act plays based on the stories of Ismat Chugtai. Just like his friend Om Puri, over time, he has eased himself into doing strong character-driven roles and remains as one of the best actors of the country today.
9. Mammootty
Hailed as the superstar of Malayalam cinema, Mammootty started his career in the seventies, and by playing the image of a righteous man in most of his films, he carved a niche for himself in the heart of the common man. His portrayal of a victimized journalist in 'New Delhi' brought him into the limelight. Working with the visionary director Adoor Gopalkrishnan, he gave some of his best performances in films like 'Anantaram,' 'Vidheyan,' and 'Mathilukal,' the latter earning him his first of his three national awards. Known for his philanthropy-related works, Mammootty remains one of the prominent faces of Malayalam cinema.
8. Uttam Kumar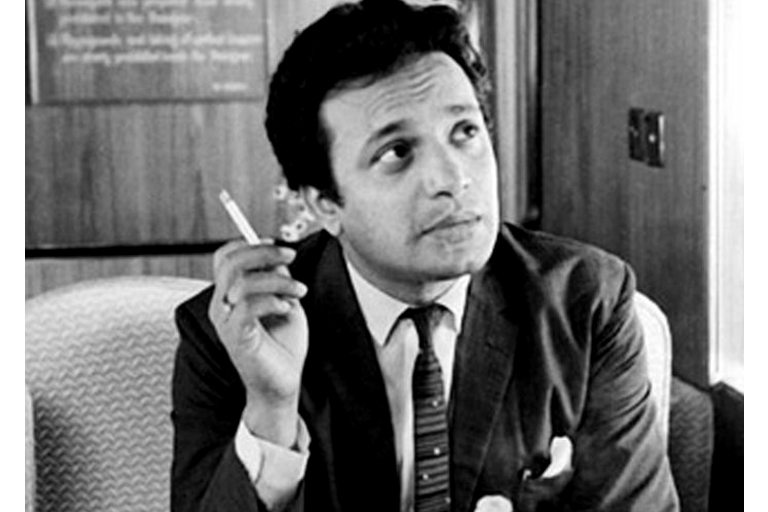 The era was that of post-independence. The state of the country is best described as that of despair. Poverty, lack of jobs, and the declining nature of political ideologies were driving society mad. The contemporary Bengali was looking for an escape. Uttam Kumar became that. Such was the popularity of this man that he could murder someone and walk away unhurt. He was the ultimate combination of sophistication and sexuality. The men wanted to be him. The women wanted him. Such was his enigma. His popularity with the masses earned him the title – Mahanayak.
7. Mohanlal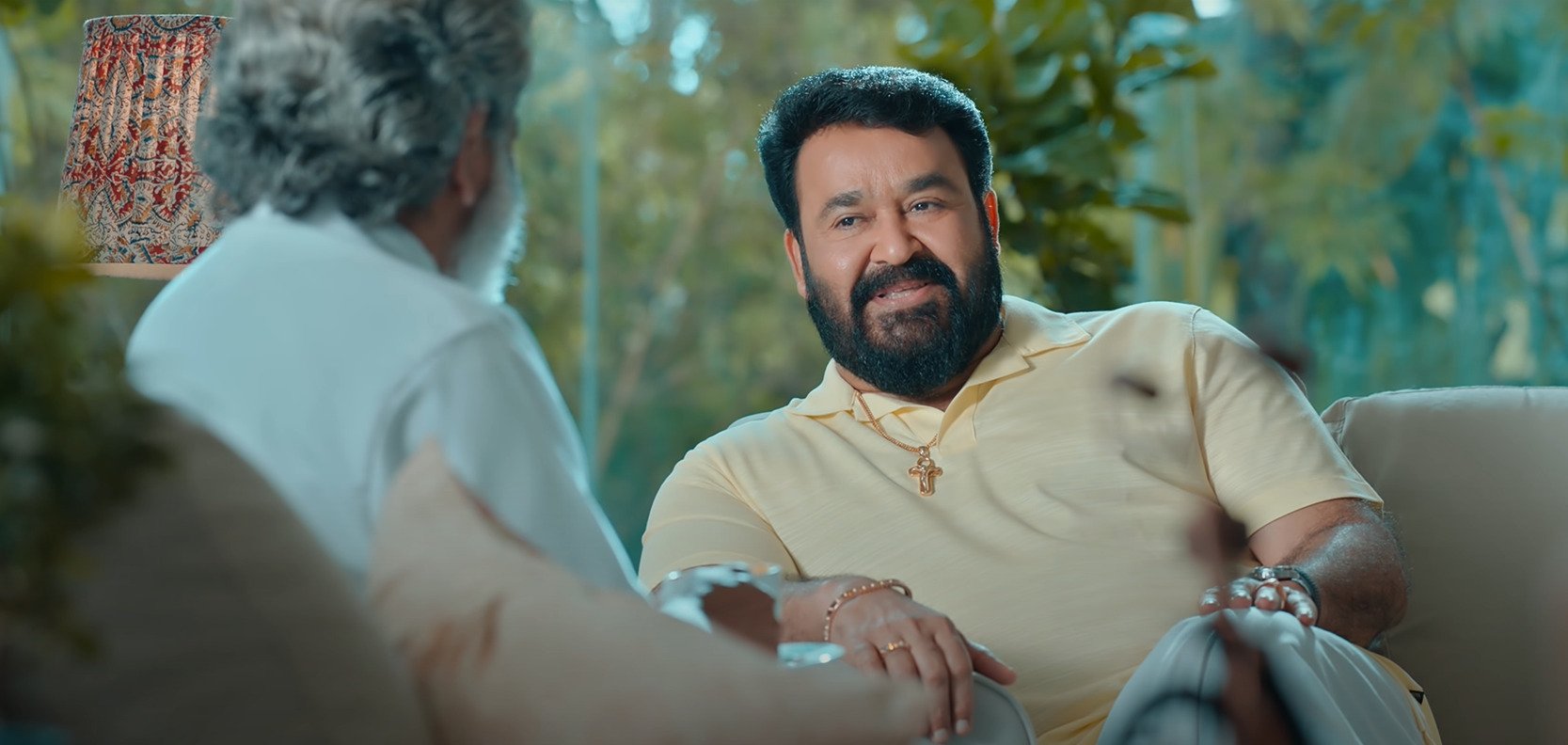 Mohanlal is the quintessential Malayali actor that every Malayali movie lover has rooted for the most. While Mammootty retained the larger-than-life hero persona, Mohanlal was the average joe who charmed into people's lives through his affability. Be it the character of Sethumadhavan from 'Kireedam' or tourist guide Joji from 'Kilukkam' or Georgekutty from 'Drishyam,' each of his performances spoke volumes about his effort to push himself beyond boundaries. One of the most versatile actors of Indian cinema, he has won five national awards for his work.
6. Akkineni Nageswara Rao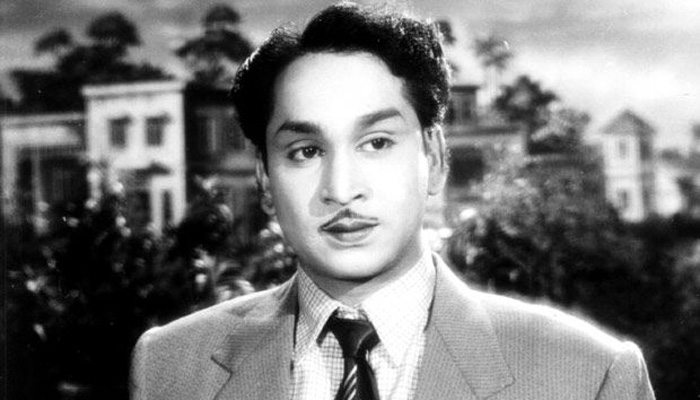 No introduction is needed for Akkineni Nageswara Rao as the late thespian towered over the Telugu film industry over seven decades. He started working at the age of 17 and donned many characters, including playing a woman, as in the older days, women were not allowed to perform on stages. During those days, he started off with playing lead roles in mythological and fantasy films but soon graduated into doing social drama and romantic roles. His broken-hearted alcoholic act as Devdas in 'Devadasu' garnered him many accolades. His film 'Premabhisekham' went on to become the only film at that time to have run in the cinemas continuously for more than a year. A veteran of more than 250 films, he was the recipient of the Dada Saheb Phalke award for his contribution to Indian cinema. He passed away in 2014 after being diagnosed with colon cancer. At the time of his death, he was working with his son Akkineni Nagarjuna and grandson Naga Chaitanya for a film 'Manam' which became a fitting tribute to him.
5. Rajkumar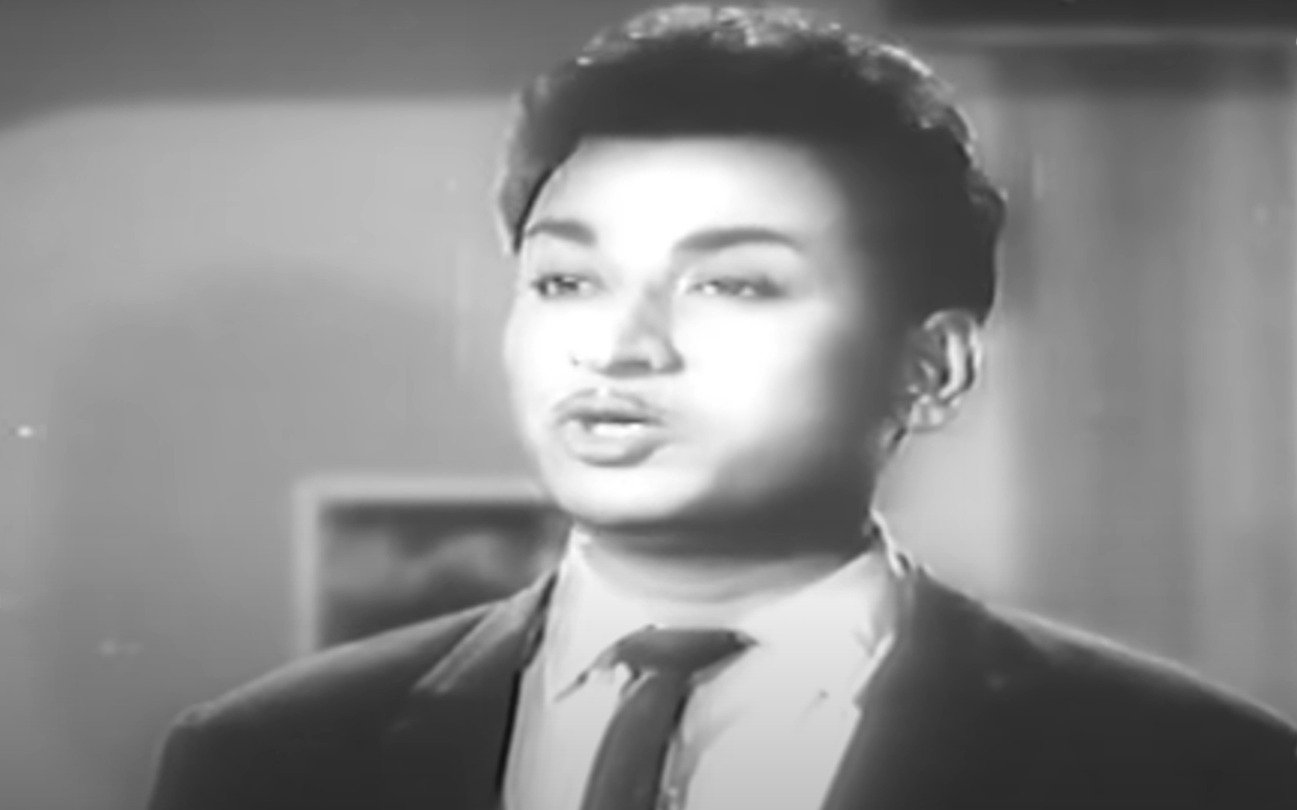 Regarded as one of the finest actors of the Kannada diaspora and of Indian cinema, Rajkumar became the matinee idol, who swayed many hearts with his mannerisms and acting. To call him a cultural phenomenon won't be far-fetched as he resonated with the common man through his portrayals of a man who favored values and morals over money, compassion for others, and selfless deeds to help the needy. He played many characters in a career that spanned over five decades. He was the first Indian actor who played a James Bond-like role in his film 'Jedara Bale.' Apart from acting, he was also a trained classical singer and gathered many accolades for his singing, including the National Award for Playback singer-Male. In 2005, he was kidnapped by the notorious bandit Veerappan, which caused an uproar in the state as people flocked on roads to support their idol. He was released unharmed after 108 days in captivity. A recipient of the Dada Saheb Phalke Award for his outstanding contribution to Indian cinema, he passed away in 2005.
4. Shivaji Ganesan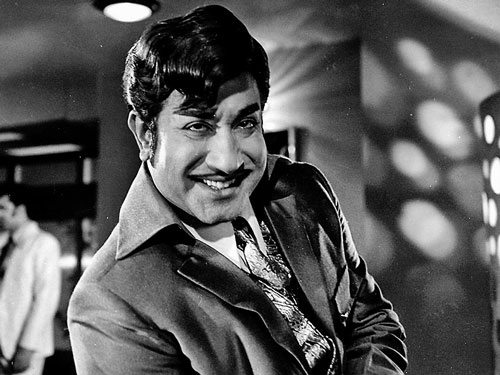 Hailed as the 'Marlon Brando' of Indian cinema by Los Angeles Times, Shivaji Ganesan is one of the finest actors of Tamil cinema. He was a man with many talents. Besides being a talented actor, he was also a trained dancer, skilled in Bharatnatyam, Kathak, and Manipuri forms of dances. Born as Villupuram Chinnaiah, he earned the name Shivaji for his epic portrayal of the great Maratha warrior on stage. His espionage thriller 'Andha Naal' became the first Indian film not to have any songs, which was quite rare on those days. Renowned for his dramatic roles, he played mythological characters, villains, romantic lead, and character roles with equal elan. Acknowledged for his contribution to cinema, he was conferred with Chevalier of the Ordre des Arts et des Lettres honor by the French government. He was the first Indian actor to receive the honor.
3. Kamal Hassan
Volatile, controversy-ridden, destiny's own child – you may call Kamal Hassan any of these, but one thing remains that he is one of the great actors that Indian cinema has seen. At the age of sixty-two, he still retains that insatiable hunger to reinvent himself as an actor. Starting as a child actor, Kamal Hassan eventually went on to star in many films as the lead. As a protege of director K Balachander, he acted in several of his films such as 'Apoorva Raagangal,' 'Manmadha Leelai' etc. He won accolades for his act as a school teacher who cares for a girl with intellectual disabilities in 'Moondram Pirai.' This was later remade in Hindi as 'Sadma' and was equally appreciated. His versatility is such that he could pull off any role. Be it the gangster act of Maniratnam's 'Nayagan,' or the prodigal son of 'Thevar Magan' or the silent act in 'Pushpak,' his range of acting is unparalleled. His recent flicks such as 'Hey Ram,' 'Abhay,' 'Dasavataram,' 'Vishwaroopam' are the proofs of his ingenuity as an actor as well as a filmmaker.
2. Dilip Kumar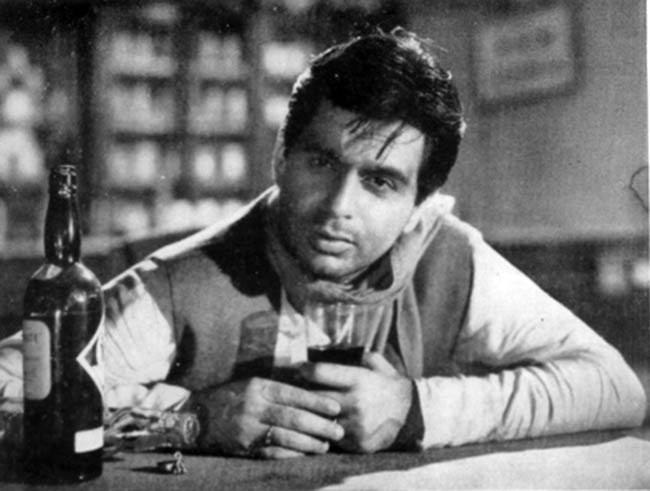 Arguably the best actor of the last generation, Dilip Kumar is the shining star of the yesteryears. Hailed as the tragedy king for his dramatic performances, Dilip Kumar is regarded as the modern-day pioneer of method acting. In a career spanning five decades, he has performed in many roles, which is an ode to his versatility. His portrayal of prince Salim in K Asif's magnum opus 'Mughal-e-azam' had girls swaying over his looks. His portrayal of the jilted alcoholic in 'Devdas' had his authority stamped all over. His act was so intense that the broken-hearted lovers got themselves labeled as Devdas for eternities to come! During the later part of his career, he switched to supporting roles where he rubbed his shoulders with the stars of the younger generation. 'Mashaal,' 'Shakti,' 'Kranti,' 'Vidhata,' 'Karma,' and 'Saudagar' were the last of his films to showcase his talent. He received 'Nishane-e-Imtiaz,' the highest civilian award from the nation of Pakistan, and remains the only Indian to date to do so.
1. Amitabh Bachchan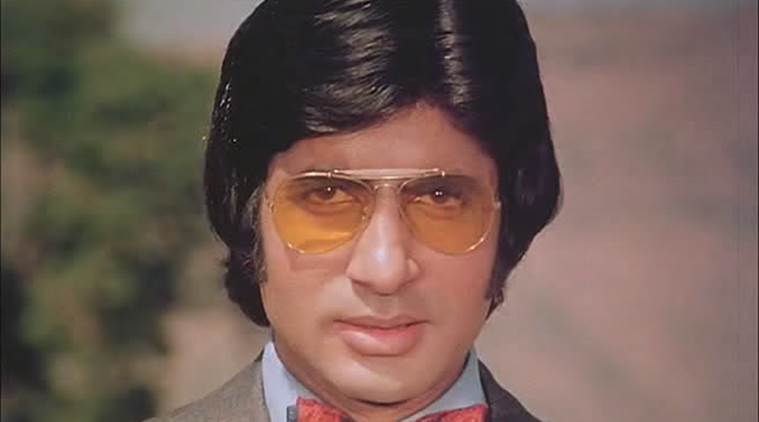 Perhaps the greatest and most influential actor of the Indian cinema and hailed as the actor of the millennium, Amitabh Bachchan is the benchmark of a great actor. Coming from a humble background and rejected by the All India Radio for his voice, he struggled enough to become a leading actor. But once the lady luck shone on him, there was no looking back. His acting, huge baritone, and tremendous screen presence made him the darling of the masses. Such was his enigma that a life-threatening injury on the sets of 'Coolie' made hundreds of his fans and well-wishers flock to the hospital and pray for his recovery. In a career spanning over five decades, he has portrayed many characters as well as donned the role of a television presenter.
Read More: Best Indian Music Directors