"Music begins where the possibilities of language end."
Cinema and Music have always been thick as thieves. The impact of cinema is accentuated to perfection by music, whereas music, since the past century, has gone visual with the advent of music videos. But nowhere is this camaraderie as prominent as in India and its cinema. Filmi music makes up 72% of the music sales in India. Our exuberant, song-and-dance culture has compelled our filmmakers to give music an eminence that sometimes eclipses the importance given to the story! Music can make or break a film in this country, and thus its exponents – the music directors – are some of the most important cogs in the cinematic industry.
Like languages, fashion, cuisine, and every other cultural aspect of India, music is extremely diverse across its parts. Everything from Carnatic to hip-hop has sway over music in our films. Picking the 20 greatest champions of melodies in the country is thus a Sisyphean venture. Nonetheless, I have tried to break common ground by picking music directors based upon their longevity, legacy, and contribution to the strata of music they have performed in. Here they are, the monarchs of Indian Filmi music; the greatest Indian music directors to ever grace us:
Honorable Mentions: Amit Trivedi, Anand-Milind, Bappi Lahiri, MM Keeravani, Ram-Laxman, Salil Chowdhary
20. Nadeem-Shravan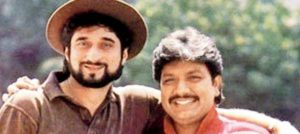 Notable Soundtracks: Aashiqui (1990), Saajan (1991), Raja Hindustani (1996), Pardes (1997), Dhadkan (2000)
This duo, consisting of Nadeem Akhtar Saifi and Shravan Kumar Rathod, reigned the Bollywood music industry in the good ol' 90s, Bursting into the mainstream with 'Aashiqui,' which is still considered one of Bollywood's greatest soundtracks, they produced memorable hits for another decade and a half. In a span of 17 years, from 1990 to 2005, Nadeem-Shravan failed to produce a Top 3 bestselling album for only four years (1998, 1999, 2004, 2006). Nadeem's alleged involvement in the gruesome Gulshan Kumar murder put the stopper on their career, but whenever we listen to 90s staple songs like "Dheere Dheere Se" or "Do Dil Mil Rahe Hain."
19. Khayyam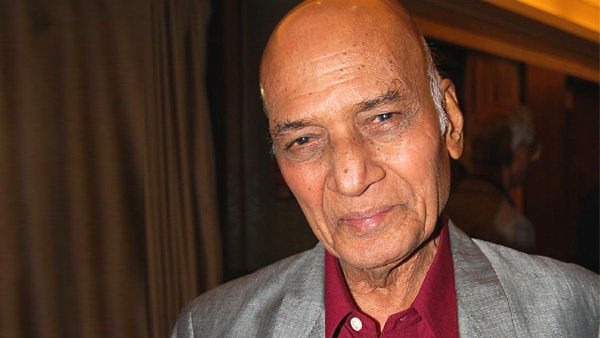 Notable Soundtracks: Shola Aur Shabnam (1961), Kabhie Kabhie (1976), Umrao Jaan (1981)
Mohammed Zahur "Khayyam" Hashmi would find a place inside this list even if he had not composed the latter two masterpieces from above. He made his debut as Sharmaji of the Sharmaji-Varmaji composer duo with the movie Heer Ranjha in 1948 but went solo after his co-composer Rahman Varma went to the newly created Pakistan post-partition. Winner of the Sangeet Natak Akademi Award and awarded with Padma Bhushan, India's third-highest civilian honor, Khayyam was notable for the consistent use of poetry and poetic lyrics in his composition. His music accompanies the work of a range of poets from Mirza Ghalib to Sahir Ludhianvi. Khayyam himself is an expressive tour de force.
18. Jatin-Lalit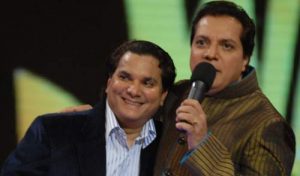 Notable Soundtracks: Jo Jeeta Wahi Sikandar (1991(, Dilwale Dulhaniya Le Jayenge (1995), Yes Boss (1997), Mohobbatein (2000), Kabhie Khushi Kabhie Gham (2001)
Shah Rukh Khan is considered insurmountable as far as romances go, and it is in no small part due to the memorable music in his films. And if I ask you to name 5 of your favorite SRK films, the chances are that more than one would have Jatin and Lalit Pandit strumming its songs. The duo has lent their skills to some of the actor's most memorable cinema, even for arguably the most wildly popular filmi romance – DDLJ. In addition, they have created the soundtracks for two of the most adored coming-of-age films to ever come out of Bollywood – 'Jo Jeeta Wahi Sikandar' and 'Mohobbatein.' They have portrayed everything from pangs of first love in "Pehl Nasha" to a confession of it in "Tujhe Dekha Toh Ye Jaana Sanam." Jatin-Lalit are high up on the 'Essential Romantic Tunes" list.
17. Pritam Chakraborty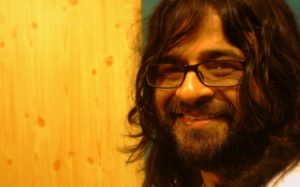 Notable Soundtracks: Life… In A Metro (2007), Jab We Met (2007), Love Aaj Kal (2009), Barfi! (2012), Yeh Jawani Hai Deewani (2013), Ae Dil Hai Mushkil (2016)
Say what you may about all the plagiarism allegations, you cannot deny that Pritam Da has enough original music in his repertoire to warrant a place here. Having worked on over a hundred films, Pritam has incorporated and blended different Indian and global styles into his music – including Rock (Life in a Metro), Sufi (Once Upon Time in Mumbai), and even Ghazals (Barfi). And there are very few better songs in this decade than ones penned by lyricist Amitabh Bhattacharya and scored by him. In 'Barfi' widely considered one of the best soundtracks of the new millennium, Pritam blends Brazilian Bossa Nova music and the Indian ghazal sound seamlessly. While Pritam often gets heavily "inspired" by a lot of global popular music, he always adds his innovative spin to the affair. With a string of good albums, he is perhaps the best Bollywood music director of the 2010s.
16. Shankar-Ehsaan-Loy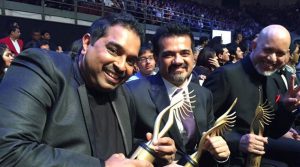 Notable Soundtracks: Dil Chahta Hai (2001), Kal Ho Naa Ho (2003), Lakshya (2004), Taare Zameen Par (2007), Rock On! (2008), Zindagi Naa Milegi Dobara (2011)
SEL is like a perfectly blended cocktail in many ways. They combine the Carnatic and Hindustani vocal tradition (Shankar), Western rock (Ehsaan), and a deep understanding of fusion, including a virtual mastery over the electronic synthesizer (Loy) to bestow a desi yet global vibe to their music. They have composed music for over 50 films across five languages – Hindi, English, Marathi, Tamil, and Telugu. Academy Award-winning lyricist Gulzar has described their music as a sensible synthesis of popularity and class. Credited with reviving the interest of the Indian millennials into classical music with their contemporary fusion sounds, the 'Amar Akbar Anthony' of Indian music are certainly the best of both worlds.
15. G. Devarajan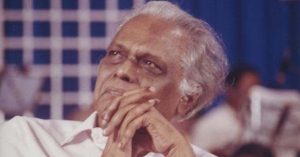 Notable Soundtracks: Nadhi (1969), Thriveni (1970), Oru Penninde Katha (1971), Chemparathi (1972), Swamy Ayyappan (1975)
G. Devarajan is the greatest music director to have worked in Kerala. He initially piled his trade in musical theatre, working for the famed theatre troupe Kerala Peoples Arts Club (KPAC). It is here that he teamed up with lyricist Vayalar Rama Varma, with whom he later worked on countless hits in what is now known as the 'Golden Era of Malayali Music' till the latter's death in the 1970s. Devarajan reigned over Malayalam music for over five decades. Renowned for his use of multiple ragas and for echoing the mood of his lyrics with music, Devarajan was once the doyen of South Indian music.
14. Madan Mohan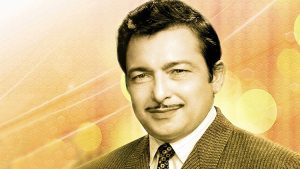 Notable Soundtracks: Wo Kaun Thi? (1964), Dastak (1970), Veer-Zara (2004)
Madan Mohan's legacy, which would've been legendary at any other time, is perhaps overshadowed by the immense success of his peers in the era when Bollywood music was at its zenith. Christened Ghazal ka Shehzadaa (The Prince Of Ghazals) by Lata Mangeshkar, he formed an enviable partnership with her and is behind some of the nightingale's most revered tunes (including the hauntingly beautiful "Lag Jaa Gale"). As opposed to the more mainstream, global sounds of his contemporaries such as the Burmans or Shankar-Jaikishan, Mohan was a purist who laid emphasis on classical instruments and ghazal compositions, creating a niche for himself despite a less bulging repertoire. An out-of-favor legend.
13. K.V Mahadevan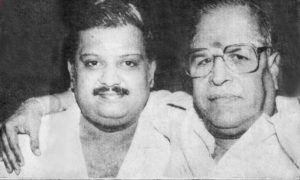 Notable Soundtracks: Kandan Karunai (1967), Adimai Penn (1969), Sankarabharanam (1979), Swathi Kiranam (1992)
Over six hundred feature films. Over five decades. In four Languages. Two-time National Award winner. Need I even say more? KVM, as he is affectionately known, was one of the flagbearers of meaningful, lyrical music in massy Southern films, as he collaborated with directors like K. Viswanath on many a blockbuster. He was known for giving vocalists the liberty to improvise and innovate. Also known for mythologicals such as Sampoorna Ramayanam and Thiruvilayadal, KVM is said to have been a path-breaker in blending classical and filmi styles and being a `guru' to many music directors. Mainstream, but far from stereotypical.
12. Vijaya Bhaskar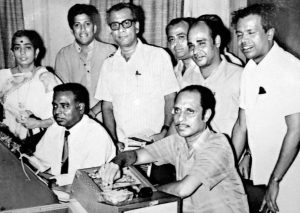 Notable Soundtracks: Santha Thukaram (1963), Belli Moda (1967), Gejje Pooje (1969), Sharapanjara (1971), Naagarahaavu (1973), Malaya Marutha (1986)
From one multi-faceted, multilingual music director to another. In addition to his historic contribution to Kannada music, Vijaya Bhaskar worked in Tamil, Telugu, Malayalam, Marathi, Tulu, and Konkani language films. Once an assistant to musicians like Naushad and Madan Mohan, he was spotted by famous Kannada director BRK, who gave him a break in Kannada cinema. Scoring music for over 600 feature films, he is known for having introduced 'theme music' in Kannada cinema. He is also credited with inspiring producers to select popular works of Kannada poets through his music. A game-changer in Sandalwood.
11. O.P. Nayyar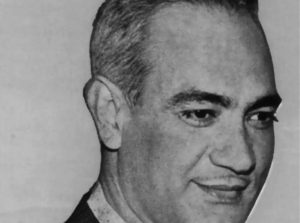 Notable Soundtracks: Mr. & Mrs. '55 (1955), CID (1956), Naya Daur (1957), Kashmir Ki Kali (1964)
Sadly, O.P. Nayyar is perhaps more well-known for the one thing he didn't do (record a song with Lata Mangeshkar, being the lone major music mogul from Hindi music's golden age to do so) than for the two decades worth of musical work he did do. Despite the fiercely individualistic musician's ignorance of the dulcet call of Lata Ji, his breathy, upbeat numbers are engraved in memories of millions, especially ones filmed on comic legend Johnny Walker, like "Bambai Meri Jaan" and "Jaane Kaha Mera Jigar Gaya Ji." Devoid of Mangeshkar, Nayyar formed rewarding partnerships instead with Geet Dutt, Shamshad Begum, and Asha Bhosale. But sadly, his fallings out with Bhosale and with Mohd. Rafi as well fizzled his career out way before it should have. But Nayyar's music when he was at his best, unlike his sporadic career, is timeless.
10. Raichand Boral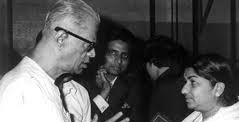 Notable Soundtracks: Mohobbat Ke Ansu (1932), Zinda Lash (1933), Dhoop Chhaon (1935)
The seeds for Indian filmi music were sown even before India achieved sovereignty, at the New Theatres, Kolkata, by Raichand Boral and his associate Pankaj Mulick. After directing the background scores for many silent Hindi and Bengali films, he broke new ground by pioneering the music in the initial talkie films and introduced playback singing to the country in the movie 'Dhoop Chhaon,' setting a benchmark of music direction which would be followed for the next two decades. He is thus rightly credited as 'The Father Of Indian Cinema Music.'
9. C. Ramchandra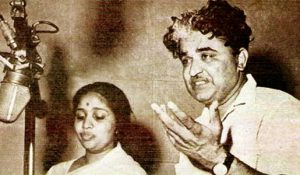 Notable Soundtracks: Albela (1951), Anarkali (1953), Vanjikottai Valiban (1958), Navrang (1959)
India's first global music director, C. Ramchandra is a bag of surprises. He began his filmi journey as an actor and sang many memorable duets with Lata Mangeshkar along with his leanings towards composition. Influenced by Benny Goodman, Ramachandra introduced in his compositions the alto sax in combination with guitar and harmonica and used a combination of a bongo, an oboe, a trumpet, a clarinet, and a sax for the evergreen track "Shola Jo Bhadke" in 'Albela.' And the biggest surprise of all is that the uplifting, heartwrenching patriotic song "Ae Mere Vatan Ke Logon," immortalized by Lata Mangeshkar in memory of slain soldiers in the Sin-Indian war, was composed by this usually upbeat music director! Versatility at its best.
8. M.S. Viswanathan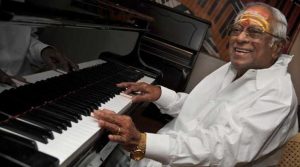 Notable Soundtracks: Aboorva Ragangal (1975), Muthana Muthallavo (1976), Raasathi Kalyanam (1980), Andha 7 naatkal (1981)
As far as longevity is concerned, no one in the country can hold a candle to the Thirai Isai Chakravarthy (Tamil for "The Emperor of Cine Music") M.S. Viswanathan. Having composed music for over 1200 films and created over 15000 songs, he is an absolute giant in Tamil music history. Also known as Mellisai Mannar (Tamil, for "The King of Light Music"), he introduced fresher melodies, style, and orchestration into the then predominantly Carnatic Tamil Film music. He initially worked with T. Ramamoorthy as a part of the duo Viswanathan-Ramamoorthy, but they split after over a hundred films. Viswanathan came from very humble beginnings, so much so that his mother tried to kill him and herself when he was just a child. He worked as a hawker outside a movie theatre and began performing as a singer at a young age of 13. A rags-to-riches story of sheer will.
7. Laxmikant Pyarelal
Notable Soundtracks: Dosti (1964), Bobby (1973), Amar Akbar Anthony (1977), Satyam Shivam Sundaram (1978), Sargam (1979), Karz (1980), Kranti (1981), Tezaab (1988), Ram Lakhan (1990)
Laxmikant-Pyarelal's journey to their iconic status is almost like a movie itself. They met at Sureel Kala Kendra, a music academy for children run by the Mangeshkar family. Their similarities soon made them good friends, and Laxmikant even stopped Pyarelal from going abroad to work for an orchestra. They worked as arrangers for almost all big-name musicians, who would then become their peers throughout the 50s. But with support and from (and voices of) their mentors, Lata Mangeshkar and Mohd. Rafi, the duo hit it big, winning their first Filmfare Best Music Director Award for 'Dosti,' ahead of stalwarts like Shankar-Jaikishan (for 'Sangam') and Madan Mohan (for 'Woh Kaun Thi?'), and soon marked the dawn of a new generation of music directors.
6. Naushad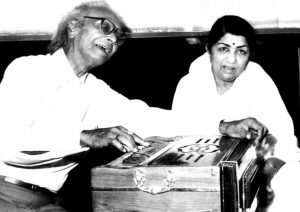 Notable Soundtracks: Rattan (1944), Anmol Ghadi (1946), Baiju Bawra (1952), Mother India (1957), Mughal-E-Azam (1960), Ganga Jamuna (1961), Pakeezah (1971)
While so many music directors found fame incorporating global tones into Indian filmi music, it was Naushad Ali who pioneered the art of deft adaptation of classical music in mainstream cinema. Many of his compositions, most prominently in the silver jubilee hits such as 'Baiju Bawra' and the immortal 'Mughal-E-Azam,' were inspired by ragas, and he even used distinguished classical artistes like Amir Khan and Ghulam Ali Khan to give his music the perfect sheen. Additionally, he was one of the first to introduce sound mixing and the separate recording of voice and music tracks in playback singing. He was also the first to combine the flute and the clarinet, the sitar, and mandolin. He introduced the accordion to Hindi film music and was among the first to concentrate on background music to emphasize on characters' moods and dialogue through music. A front-runner of innovation in Indian music.
5. Shankar Jaikishan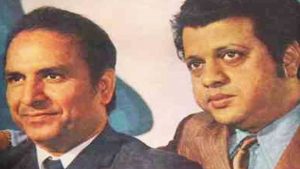 Notable Soundtracks: Barsaat (1949), Awaara (1951), Shree 420 (1955), Chori Chori (1956), Dil Apna Aur Preet Parai (1960), Sangam (1964), Brahmachari (1969), Mera Naam Joker (1972)
The year was 1949, and the film was 'Barsaat.' Raj Kapoor, who was just a fledgling director back then, had a fallout with music director Ram Ganguly. In a flash, he decided to give the job instead to assistants Shankar and Jaikishan, who he had befriended in his days as an assistant at his father's Prithvi Theatre. They then insisted on featuring a budding chanteuse named Lata Mangeshkar. The rest, as they say, is melodious history. Along with being the 'in-house composers' for RK Films, SJ forged lasting collaborations with lyrical supremos Shailendra and Hasrat Jaipuri, and with Mangeshkar, her sister Asha and mellifluous Mod. Rafi to create some of the most evergreen music of the 50s – 70s, despite a stiff contest from some of the maestros we've previously talked about. Their unique prelude-mukhra-interlude-stanza is still a staple in filmi music, whereas their blend of western classical waltz and jazz sounds with Indian music created a whole new genre of Indo Jazz. The poster boys of India's Golden Era of Music.
4. A.R. Rahman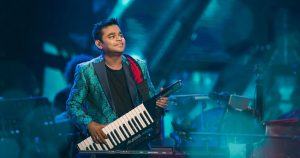 Notable Soundtracks: Roja (1992), Bombay (1995), Minsara Kanavu (1997), Dil Se (1997), Taal (1999), Lagaan (2001), Rang De Basanti (2006), Guru (2007), Slumdog Millionaire (2008), Rockstar (2011)
The name most of you scrolled this far down to see and the biggest crowd favorite on this list by a landslide. Allah-Rakha Rahman or 'The Mozart Of Madras' is in a league of his own amongst today's composers. Rahman has stayed glued to his classical roots while maintaining relevance through a contemporary vibe and need for strenuous experimentation. The virtuous combination of Indian classical tunes with the trendiest global music has seen him bag two Academy Awards, two Grammy Awards, a BAFTA Award, a Golden Globe, four National Film Awards, and fifteen Filmfare Awards. In a remarkable two-decade career, he has had the lion's share in taking Indian music to a global level, becoming one of the world's best-selling recording artists in the process. Aptly named Isai Puyal (The Musical Storm).
3. S.D. Burman
Notable Soundtracks: Baazi (1951), Devdas (1955), Pyaasa (1957), Chalti Ka Naam Gaadi (1958), Sujata (1959), Guide (1965), Aradhana (1969), Abhimaan (1973), Zindagi Zindagi (1974)
The paan-loving prince of the royal family of Tripura composed music for only about 100 films over a career spanning three decades, which is meagre compared to his contemporaries, but he eclipses all of them (almost!) in stature and on this list, as his numbered soundtracks were some of the greatest and most original works of their time. Known also for having used Mohd. Rafi and Kishore Kumar – arguably two of India's most celebrated male vocalists – in almost equal measure, he forged the latter's career along with that of Asha Bhosale (although O.P Nayyar had a lot to do with Asha's rise to fame too). S.D. Burman's emphasis on rhythm instead of excessive instrumentation and composition of songs sensitive to the mood of the film is immortal. This is perhaps underlined by the fact that he is the first music director to have won the prestigious Sangeet Natak Akademi Award.
2. Ilayaraja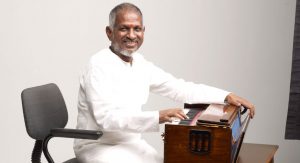 Notable Soundtracks: Saagara Sangamam (1984), Sindhu Bhairavi (1986). Nayagan (1987), Rudraveena (1989), Thalapathi (1991),
This is the maestro who A.R. Rahman once learned from and worked for. In addition to composing the soundtrack for over 1000 films (five of which won him National Awards), Illayaraja has had the renowned Royal Philharmonic Orchestra play an entire symphony crafted by him! Ilaiyaraja is also known for creating music by fusing symphonic orchestration with traditional Indian instrumentation, often performed by Budapest Symphony Orchestra. Ilaiyaraaja has composed songs amalgamating elements of genres such as Indian classical, Indian folk/traditional, Afro-tribal, Bossa Nova, Dance music (e.g., Disco), Doo-wop, Flamenco, Acoustic guitar-propelled Western folk, Funk, Jazz, March, Pathos, Pop, Psychedelia and Rock N' Roll. In 2003, according to an international poll conducted by BBC, people from 155 countries voted his composition "Rakkamma Kaiya Thattu" from the 1991 film 'Thalapathi' as fourth in the world's top 10 most popular songs of all time. Isaignani (The musical genius), as he is called, is perhaps the most acclaimed Indian music director of all time.
1. R.D. Burman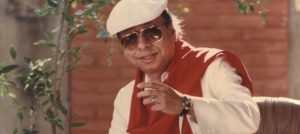 Notable Soundtracks: Teesri Manzil (1966), Padosan (1968), Kati Patang (1970), Hare Rama Hare Krishna (1971), Amar Prem (1971), Yaadon Ki Baaraat (1973), Sholay (1975), Hum Kisise Kum Naheen (1977), Satte Pe Satta (1982), Ijazat (1987), 1942: A Love Story (1994)
The son trumps the father. Nicknamed 'Pancham Da' by his admirers, R.D. Burman created so many memorable tunes across four decades, many of which are still remembered, referenced, and remade to this date, that it is tough to even know where to begin talking of them. Burman consistently created some of India's most cherished soundtracks for historic blockbusters, often fueled by success. The trio of Rajesh Khanna-Kishore Kumar-R.D.Burman, who worked in 32 films together, is one of the most timeless actor-singer-director blends.
In addition to the Western, Oriental, Latin, and Arabic stamps on Burman's music, he was famous for using quirky methods such as rubbing sandpaper and knocking bamboo sticks together to create a unique sound. He blew into beer bottles to produce the opening beats of "Mehbooba, Mehbooba." Similarly, he used cups and saucers to create the tinkling sound for the song "Chura Liya Hai." For "Satte Pe Satta," he made the singer Annette Pinto gargle to produce a background sound. He rubbed a comb on a rough surface to produce a whooshing sound in the song "Meri Samne Wali Khidki Mein." Well-known music critic Douglas Wolk once said that Burman "wrapped sugary string swoops around as many ideas as he could squeeze in at once." Inspiring modern music directors to this date with his trademark exuberant sounds, Pancham Da was the most definitive filmi music director India has ever seen.
Read More: Best Hindi Soundtracks of the 21st Century